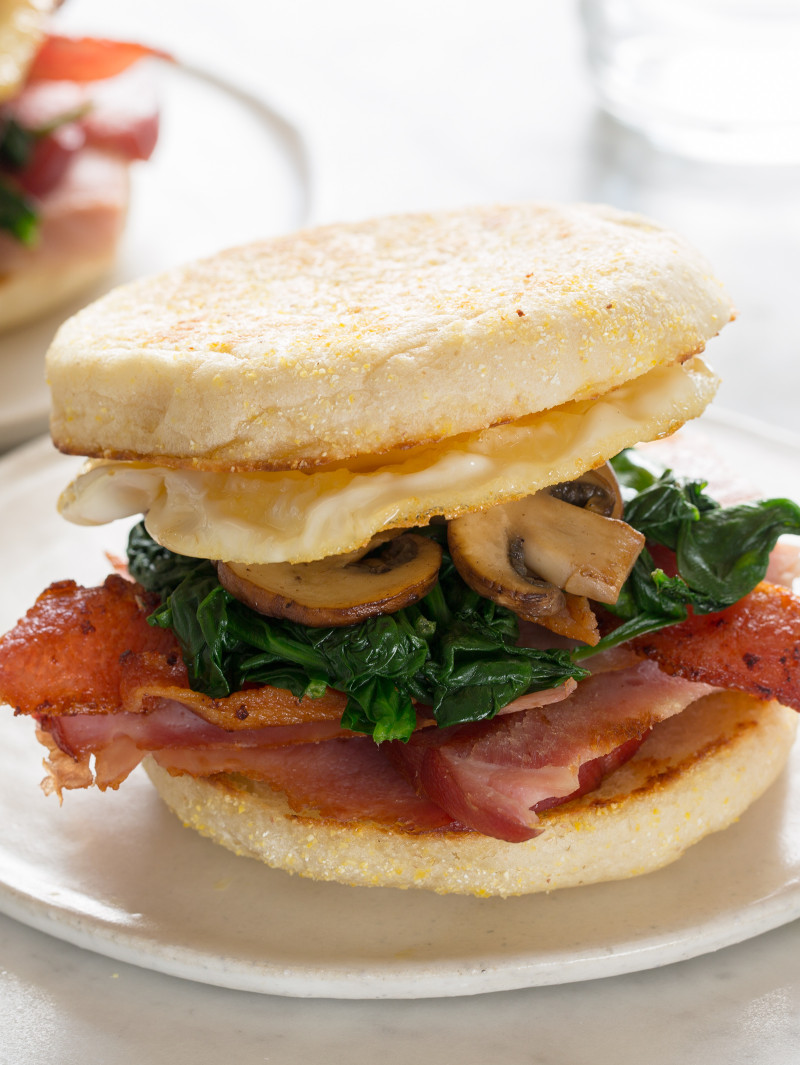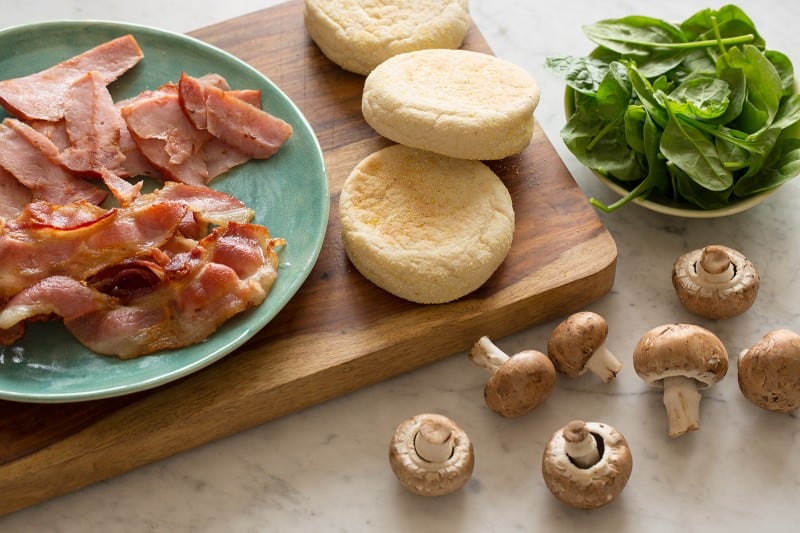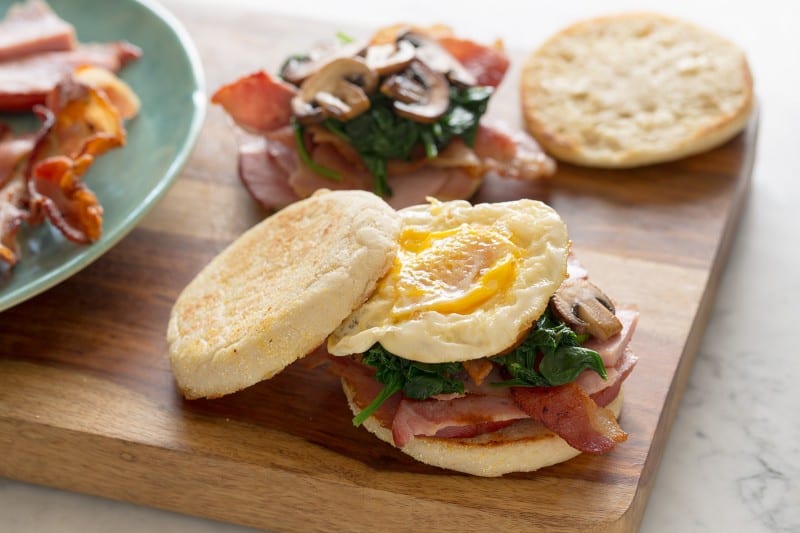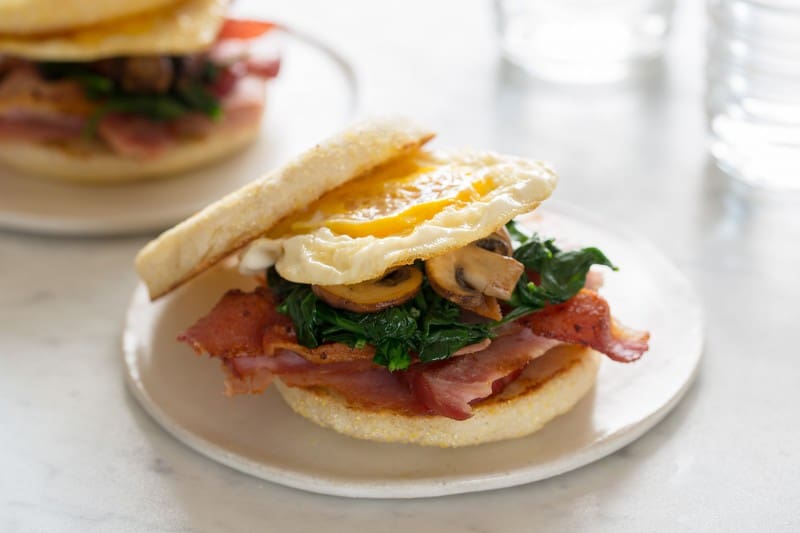 Nothing quite screams comfort to us like a delicious breakfast sandwich. We've taken the idea of a fast food breakfast sandwich on an English muffin and added our own, slightly elevated twist for our Toasted Breakfast Sandwich. We doubled the meat, using both seared, smoked ham and crispy bacon, but then also added some sautéed spinach for a Florentine feel and further bulked up our sandwich with sautéed cremini mushrooms.
We often find ourselves skipping breakfast in the morning, mostly due to time and the lack of desire to grab a sad granola bar or banana for the road. Luckily this breakfast sandwich doesn't' take a long time to throw together, plus you can even make it the night before and reheat it in a toaster oven the next morning because it holds together so well. This is the type of breakfast that will keep you moving all day long. Whether you're scarfing it down in the car or enjoying it at home with a cup of coffee this breakfast sandwich is a hearty break- fast you can actually feel good about and that's really exciting! This recipe was made for S.Pellegrino and their awesome program Live in Italian: Practice the Art of Fine Food. You can find this recipe right here!
This post was created in connection with our appointment as a paid contributor for the S.Pellegrino Practice the Art of Fine Food program.