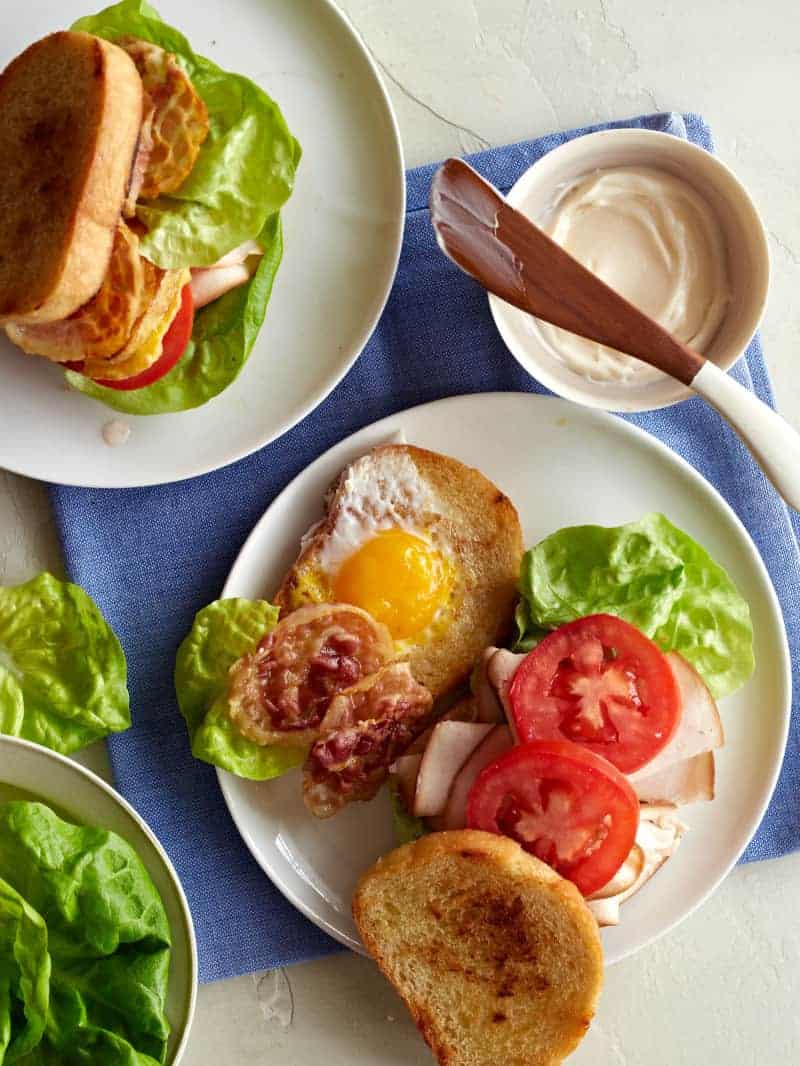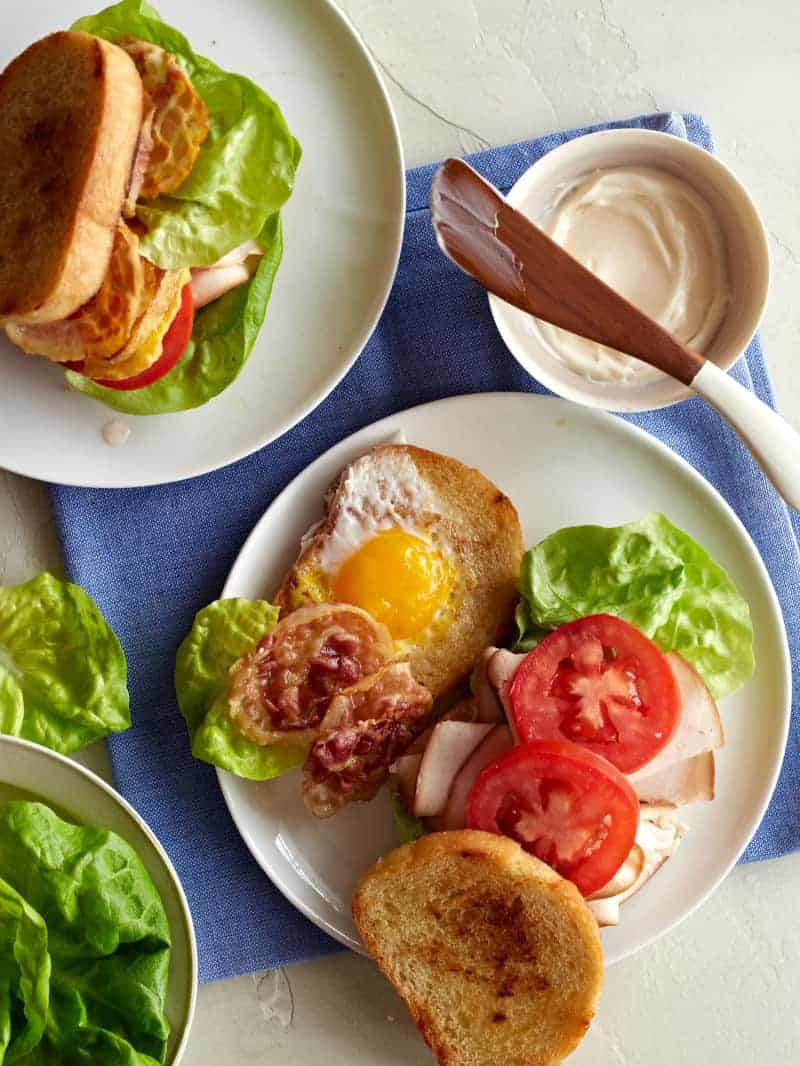 Happy Monday! We have a really great sandwich project for you guys this weekend, and we thought we would share it today in case you're feeling super ambitious during the work week, or as something to look forward to this weekend. Ideally, you would make this sandwich and sit on the couch and watch lots of TV. What we have here is a really delicious protein packed Toad in a Hole Club Sandwich. Now you get your runny egg goodness with the delicious three decker sandwich that we all love. I also think this Toad in a Hole concept as sandwich bread will work well with lots of other sandwich options, as a really good way to fancy up most regular sandwich ingredients. :)
♥ Teri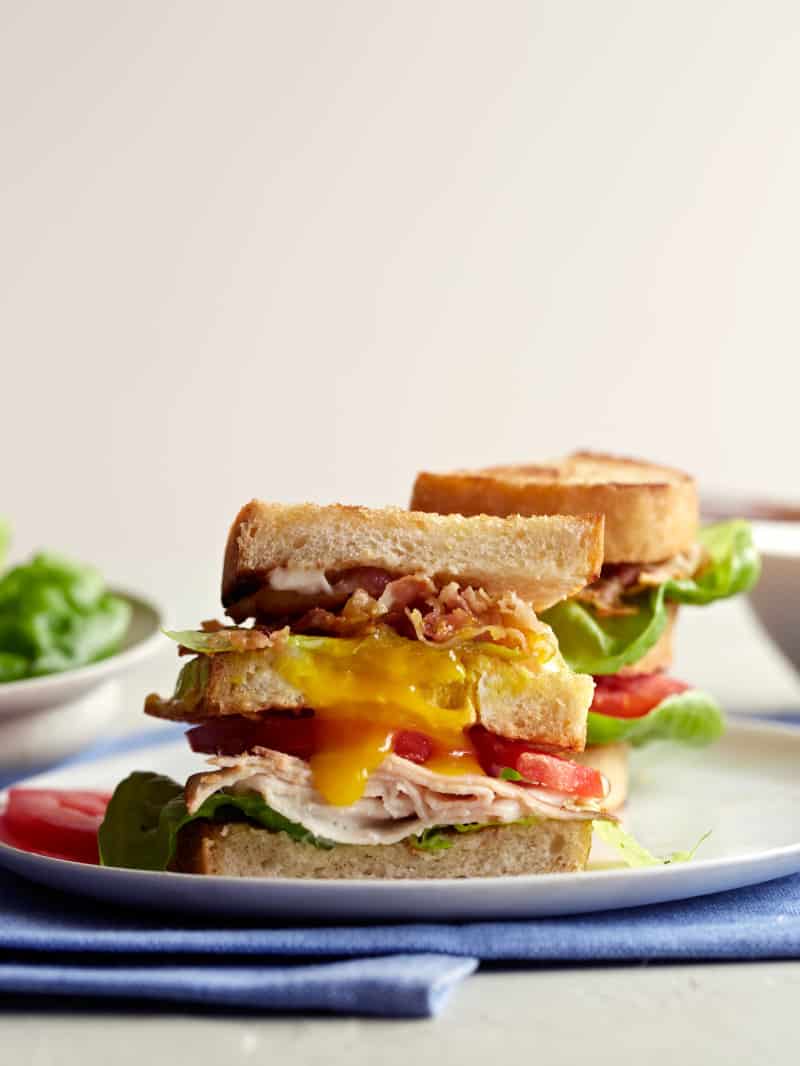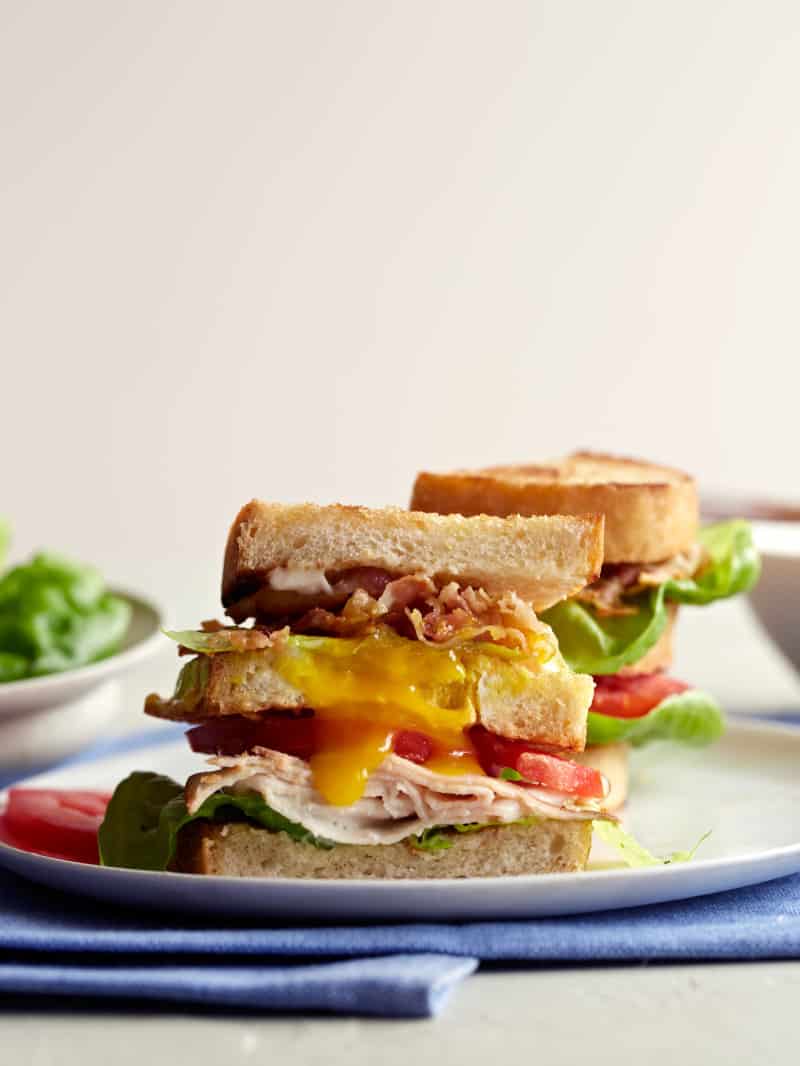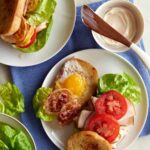 ---
Toad in a Hole Club Sandwich
Ingredients
Unsalted butter, softened

6

slices

sourdough bread

2

large

egg yolks

mayonnaise

thinly sliced turkey

thinly sliced and crispy cooked pancetta

roma tomato slices

butter lettuce leaves

sliced avocado, optional
Instructions
Place a large skillet over medium-low heat and melt 3 tablespoons butter. Add 4 slices bread and toast on each side for 2 to 3 minutes or until each slice is golden brown.

Remove from heat and set aside.

Using a round, 2 inch cookie cutter cut a hole out of the center of the remaining slices of bread.

Melt 2 tablespoons butter and toast each slice of bread for about 2 minutes. Flip each slice and place 1/2 tablespoon butter in the hole of each slice. Carefully drop a yolk into each buttered hole and continue to toast for about 2 minutes. Remove from heat and set aside.

To assemble: Spread mayonnaise onto the inner sides of each of the four plainly toasted bread slices. Top two of the slices with turkey followed by tomatoes and top with a yolk centered slice of bread. Top second piece of bread with butter lettuce followed by crispy pancetta, (slice avocado, if using) and finally the remaining bread slices. Serve.