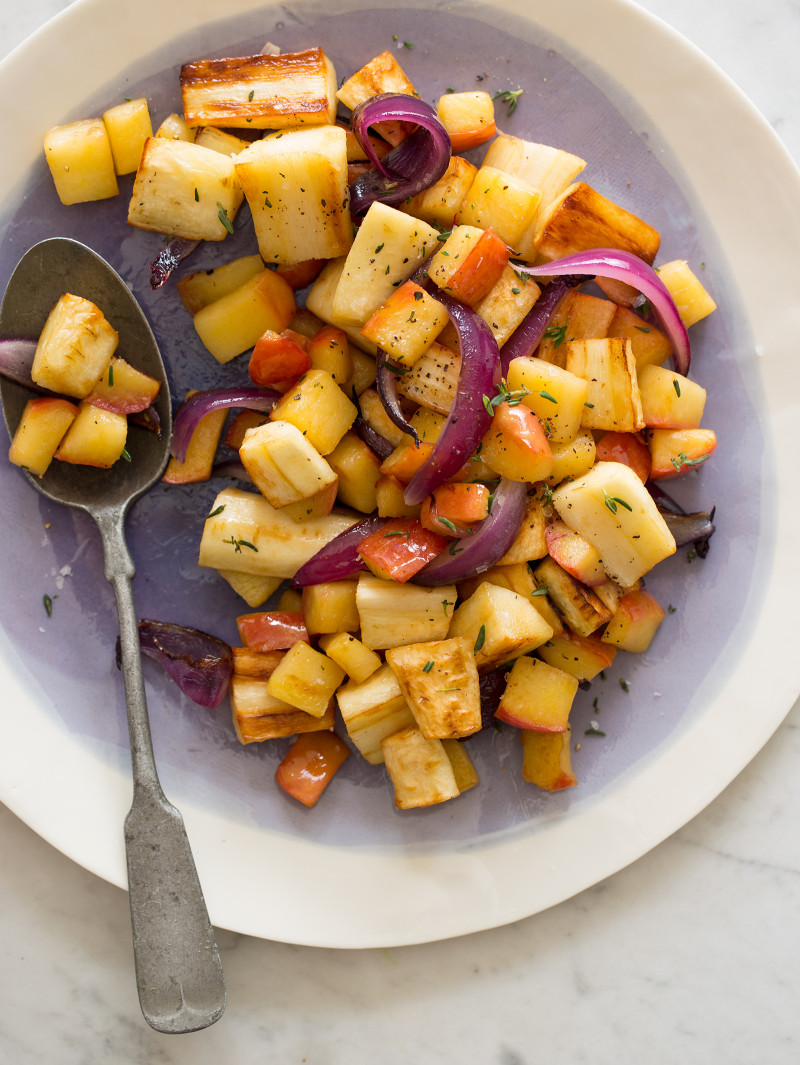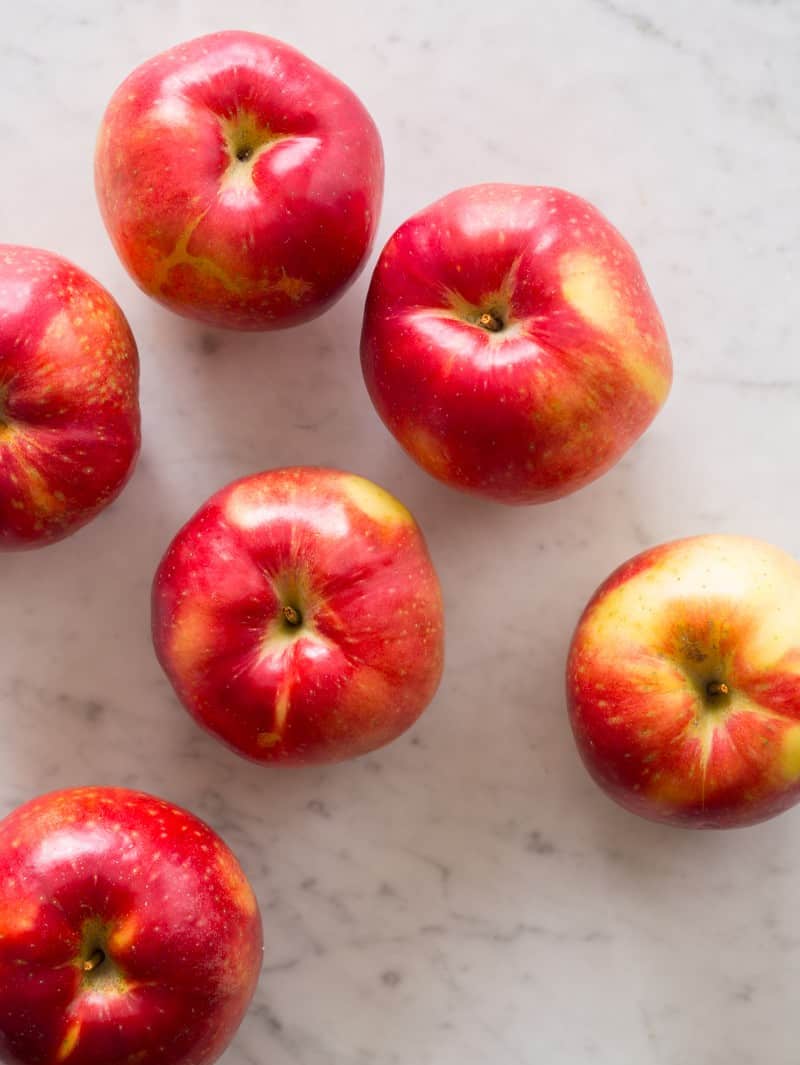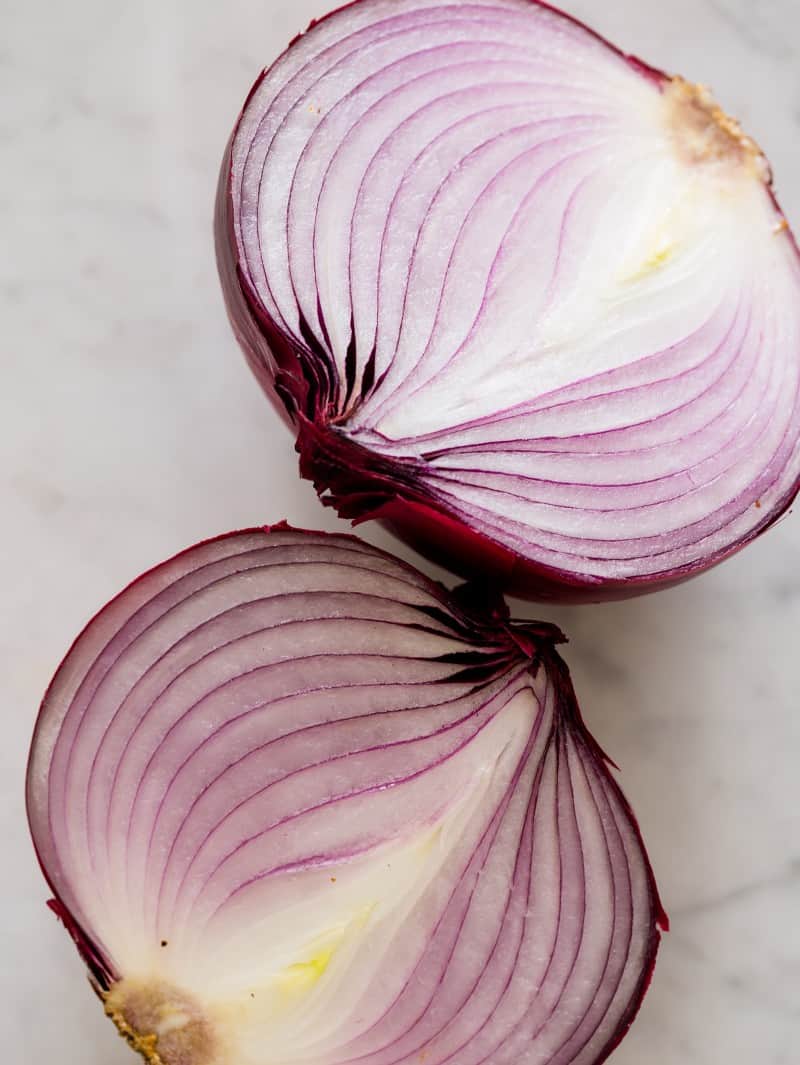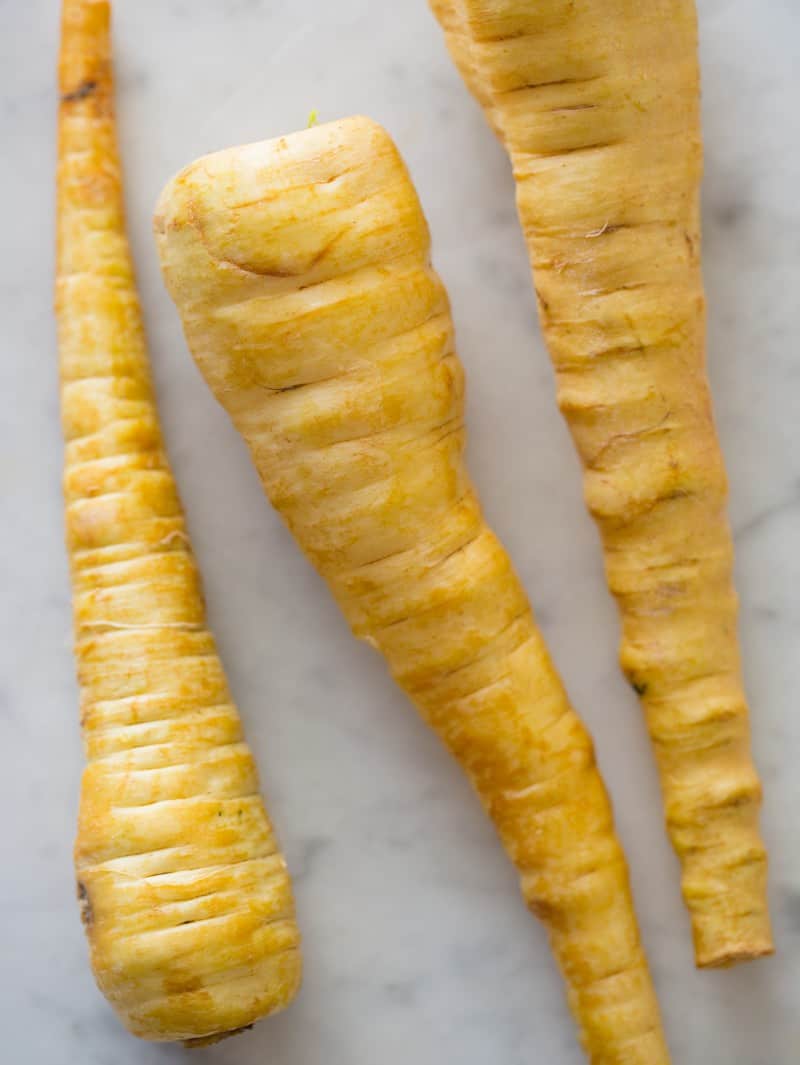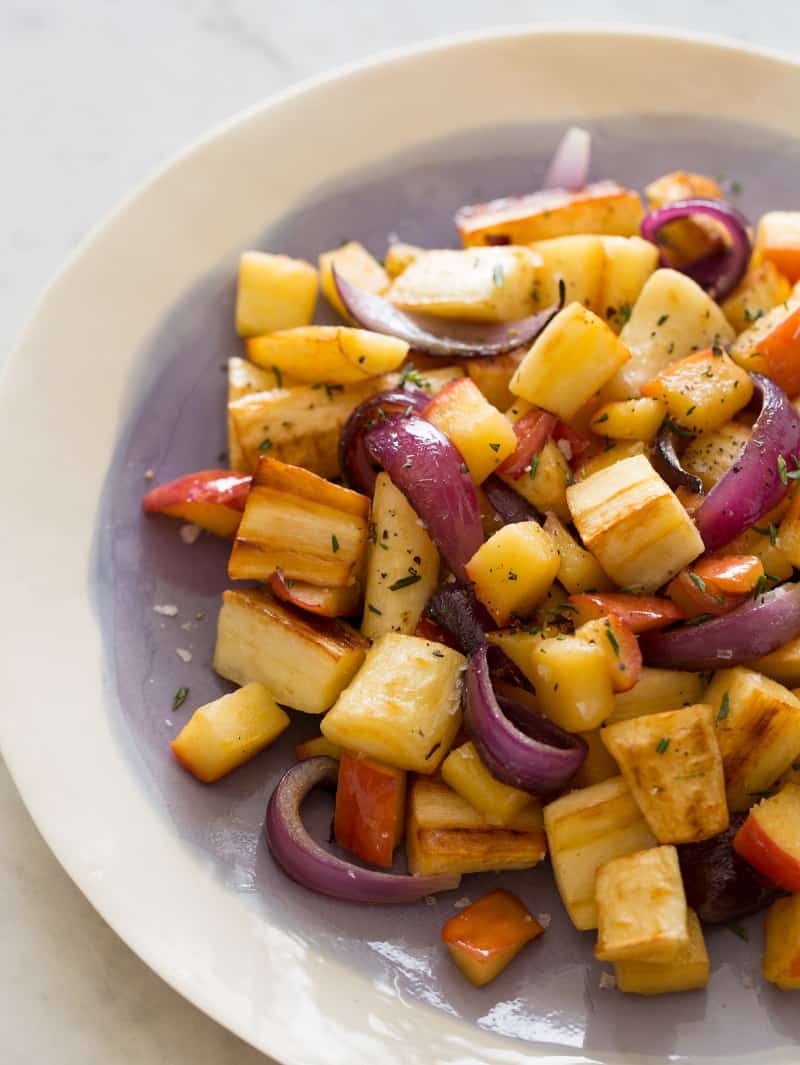 I have a new found love in veggies because of roasting. Getting a really nice crispy skin on some root veg really lets the flavor of the veggies come through. It makes steaming veggies seem so gross now to me. I actually don't think I will ever steam veggies again. So after roasting lots of veggies lately, it's fun to mix things up. Today we have these Thyme Roasted Parsnips and Apples. Apples are something I hadn't originally thought of adding into my roasting repertoire, but it's such a nice addition. It adds such a lovely sweetness to this dish. I am also kinda in love with the colors of this dish. Aren't they amazing?! Check out below for a giveaway with SweeTango Apples!
♥ Teri
Thyme Roasted Apples and Parsnips
Serves 4 to 6
Ingredients:
2 1/2 tablespoons extra virgin olive oil
3 sweet tango apples, cored and chopped
3 parsnips, peeled and chopped
1 red onion, peeled and cut into (8) wedges
2 garlic cloves, lightly smashed
4 thyme sprigs, plus more minced for garnish
1/2 lemon, zested and juiced
salt and pepper to taste
Directions:
1. Preheat oven to 375˚F.
2. Place all ingredients into a large mixing bowl and toss together. Season with salt and pepper.
3. Spread mixture onto a large baking sheet and roast for 30 to 25 minutes, tossing 15 minutes into roasting, or until fork tender.
4. Allow mixture to cool for 5 minutes before adjusting seasonings and serving.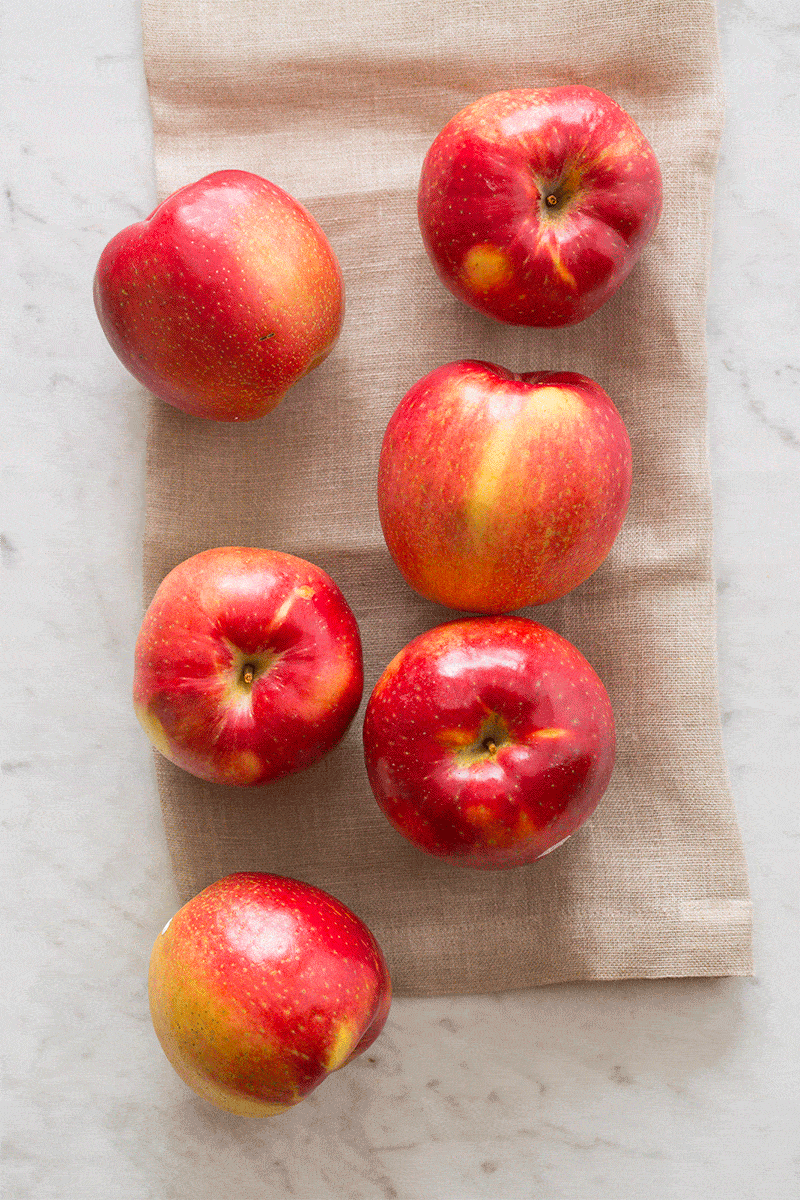 We have a little giveaway for you today thanks to the fine folks over at SweeTango. We are giving away 12 amazingly crisp SweeTango apples, an apple timer, tote bag, cutting board, pairing knife, and some other cool stuff. This is only open to the continental US. To enter, leave a comment and tell us the most clever Halloween costume you have ever seen. I am a fan of uber clever Halloween costumes, so I wanna hear the good ones! I plan on being Harry Potter for the second time in a row because I can't help myself. It's kinda sad. The contest will end this Friday the 25th at 8 am pacific. Good luck!
***UPDATE! THE WINNER IS: Susan McMenamin! Thank you all for commenting! ***