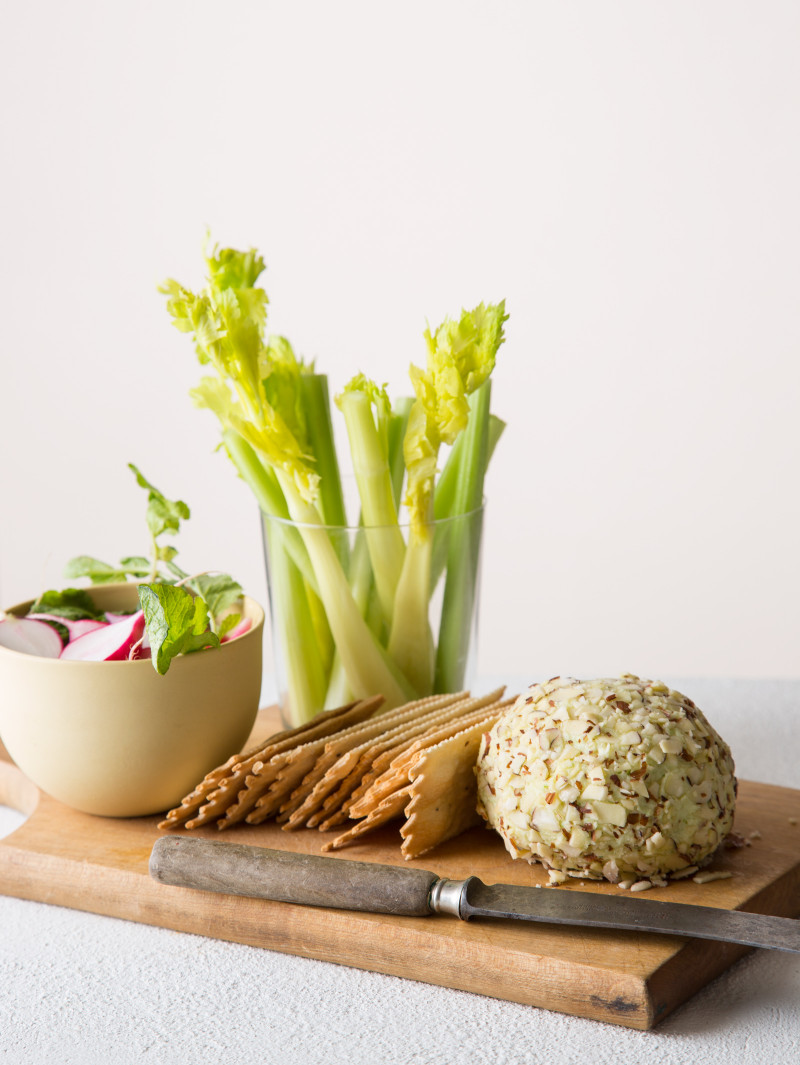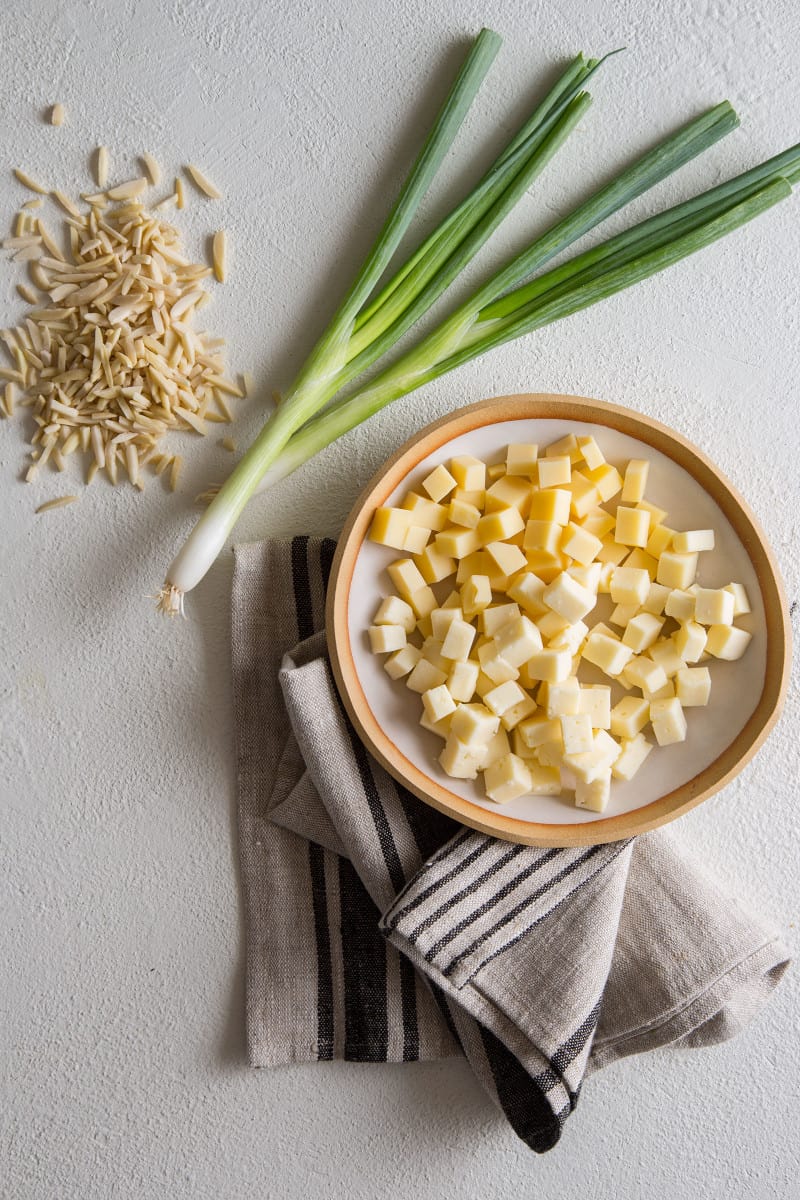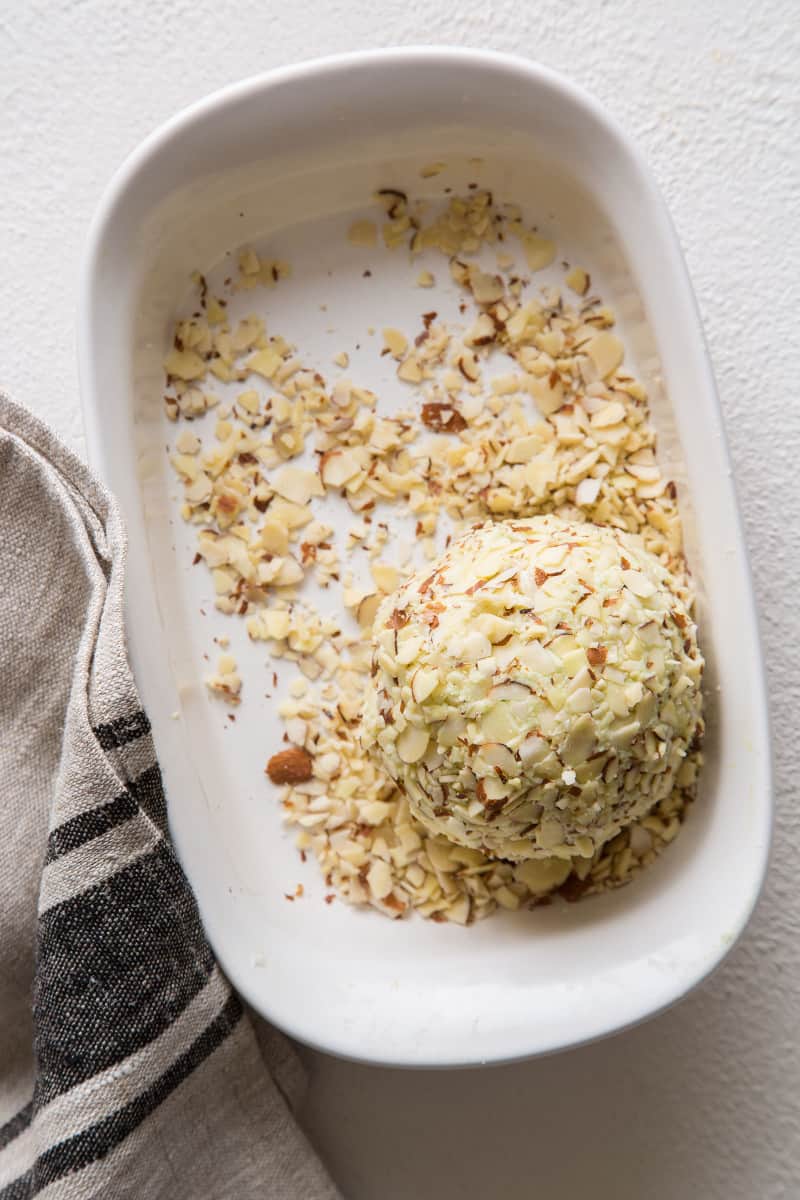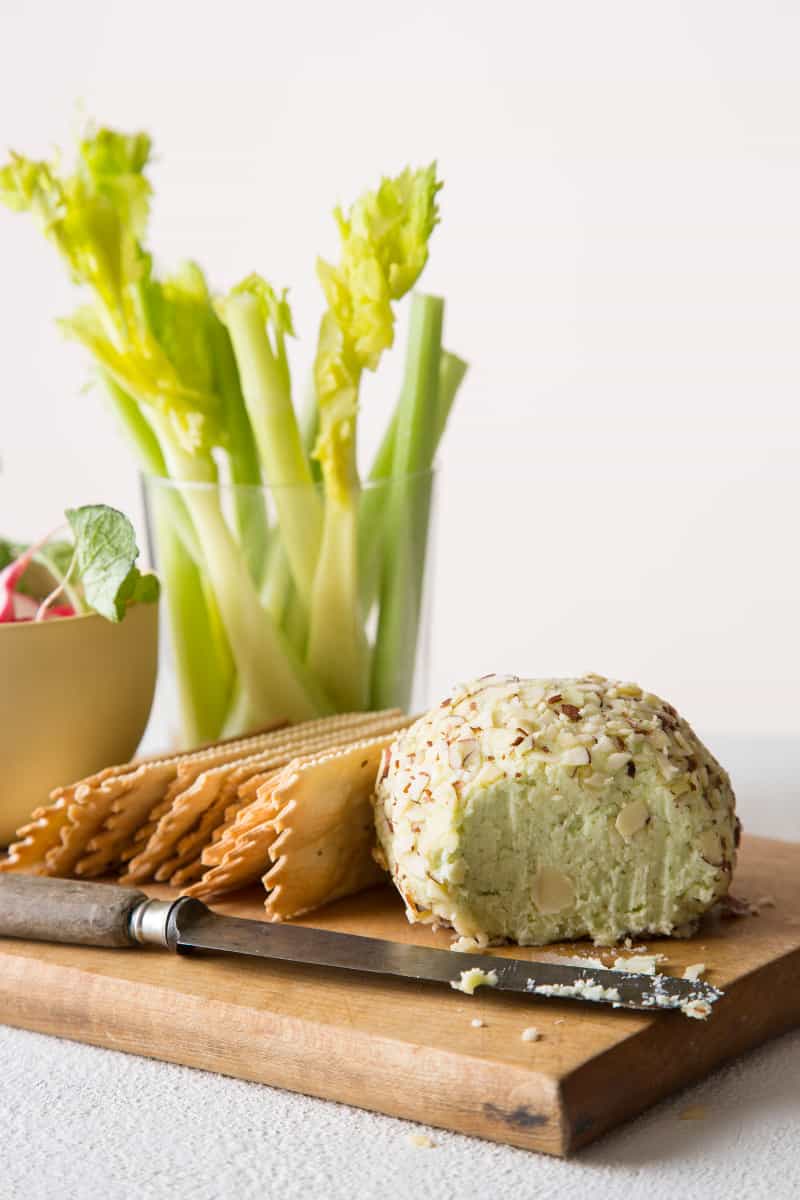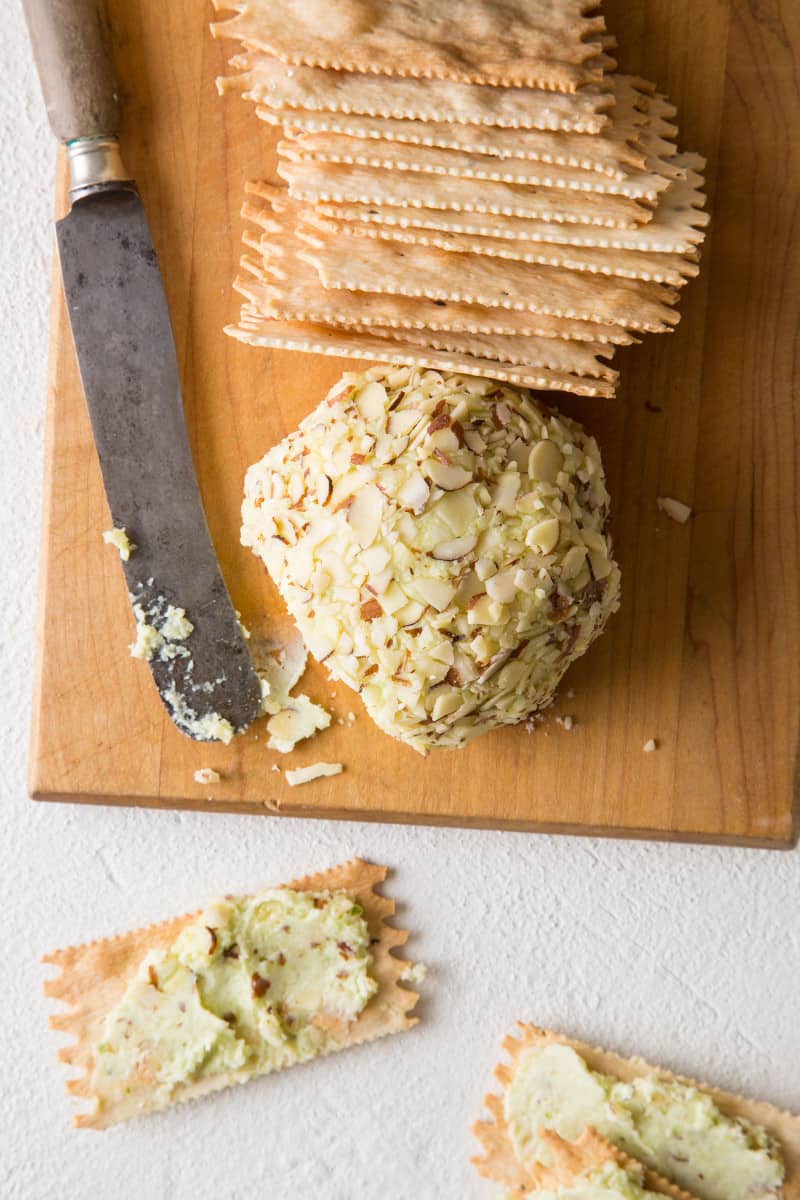 Cheese balls, a favorite recipe for us when it comes to holiday appetizers. We love us some cheese! It's one of those easy appetizer recipes that you can make ahead and just serve with crackers in a pinch, or some radishes and celery sticks if you wanna get crazy.
Swiss and Green Onion Cheese Ball

Makes 1 1/2 cups

Ingredients:
6 ounces Swiss, cubed
2 ounces Havarti, cubed
2 ounces white cheddar, cubed
1 tablespoon sour cream
1 tablespoon white wine (can substitute with vegetable broth)
2 green onions, thinly sliced
2/3 cups sliced almonds, crushed and divided
salt and pepper to taste

Directions:
1. Place first 5 ingredients into the well of a food processor and pulse until creamy and mixture comes together.
2. Stir in green onions and half of the almonds and continue to pulse.
3. Pour mixture onto plastic wrap and tightly wrap into a ball.
4. Refrigerate for 30 minutes.
5. Spread remaining almonds onto a clean, flat surface.
6. Unwrap cheese ball and roll in crushed almonds until completely covered.
7. Place onto a plate or platter and serve with crackers and crudité.