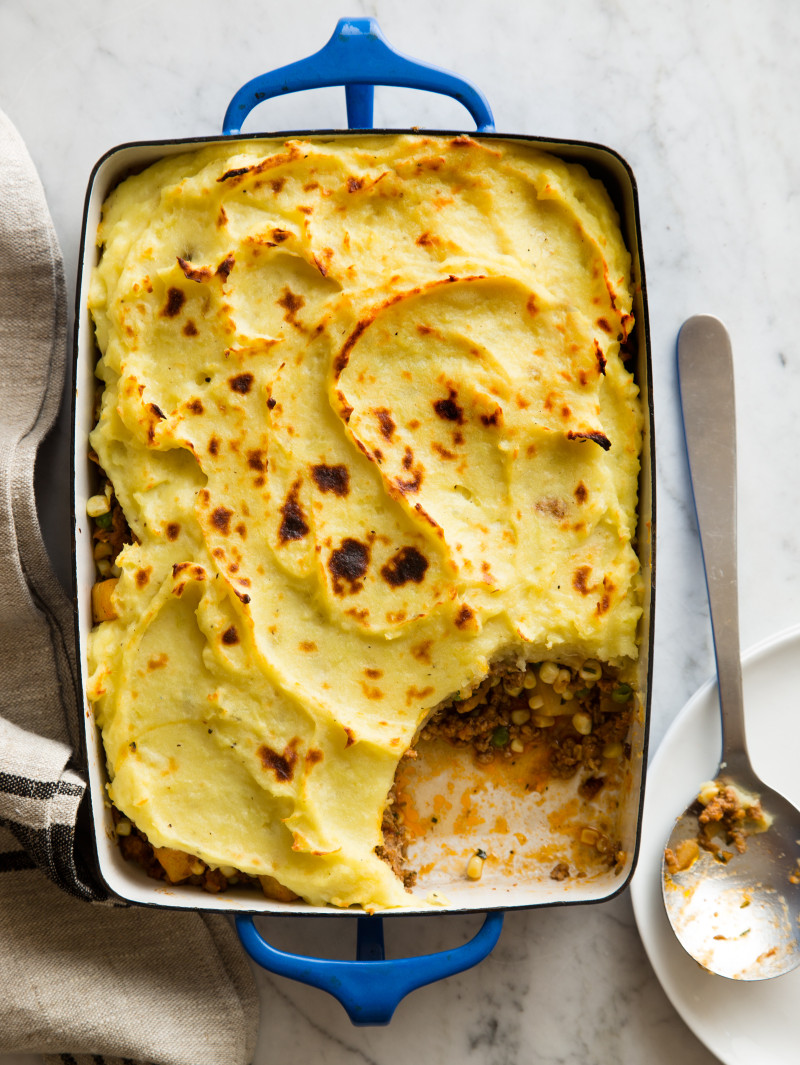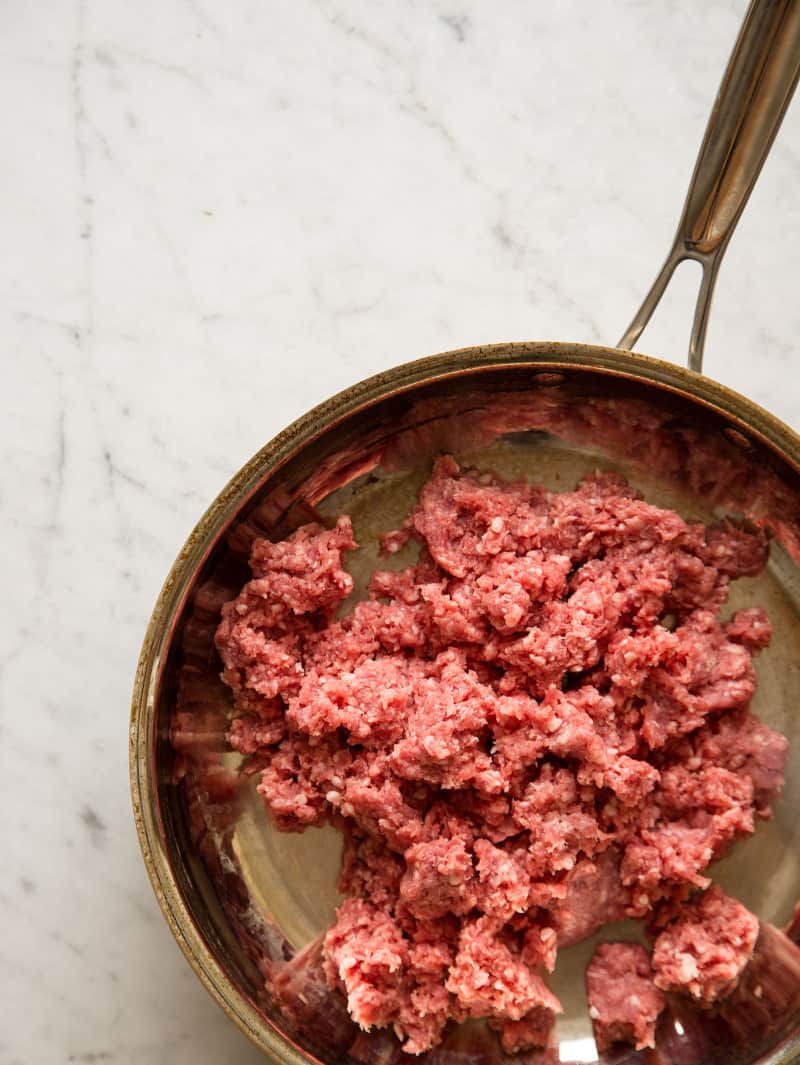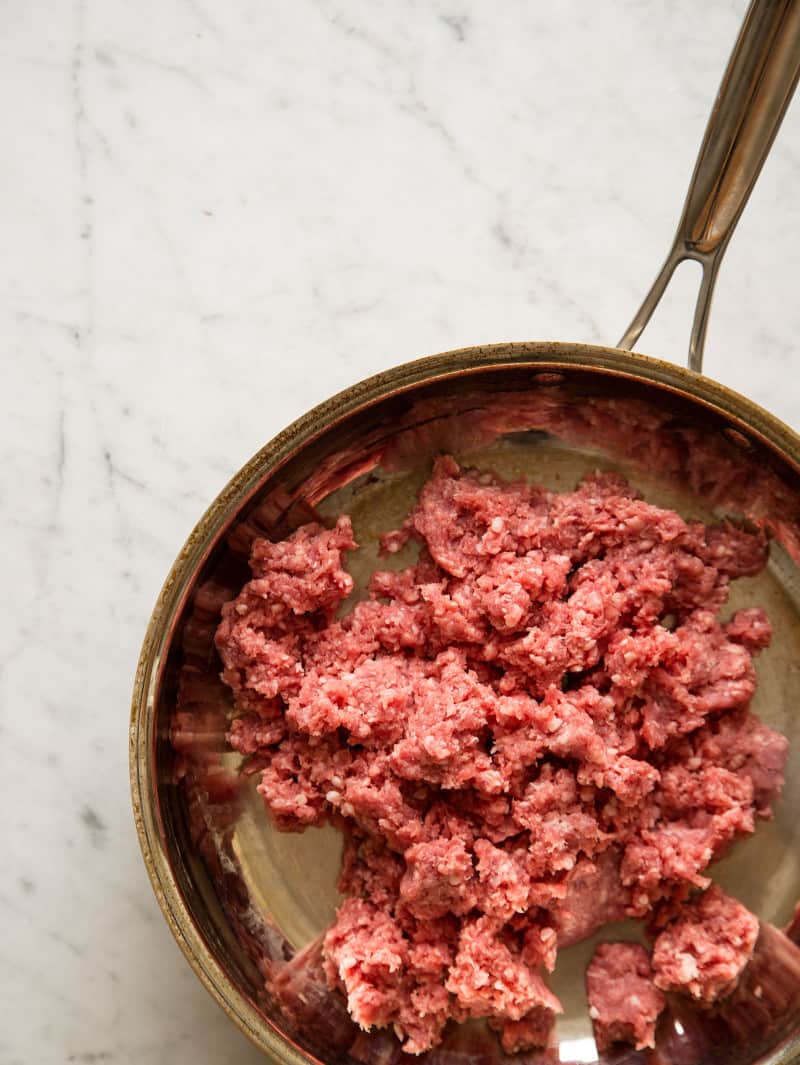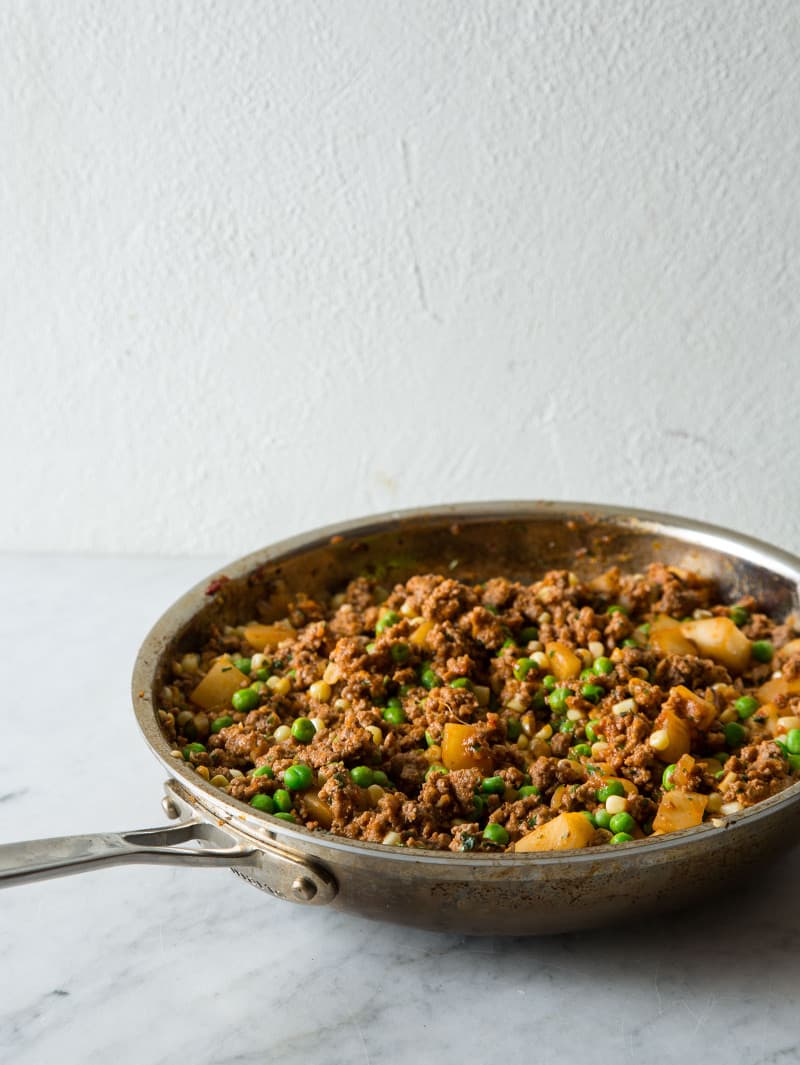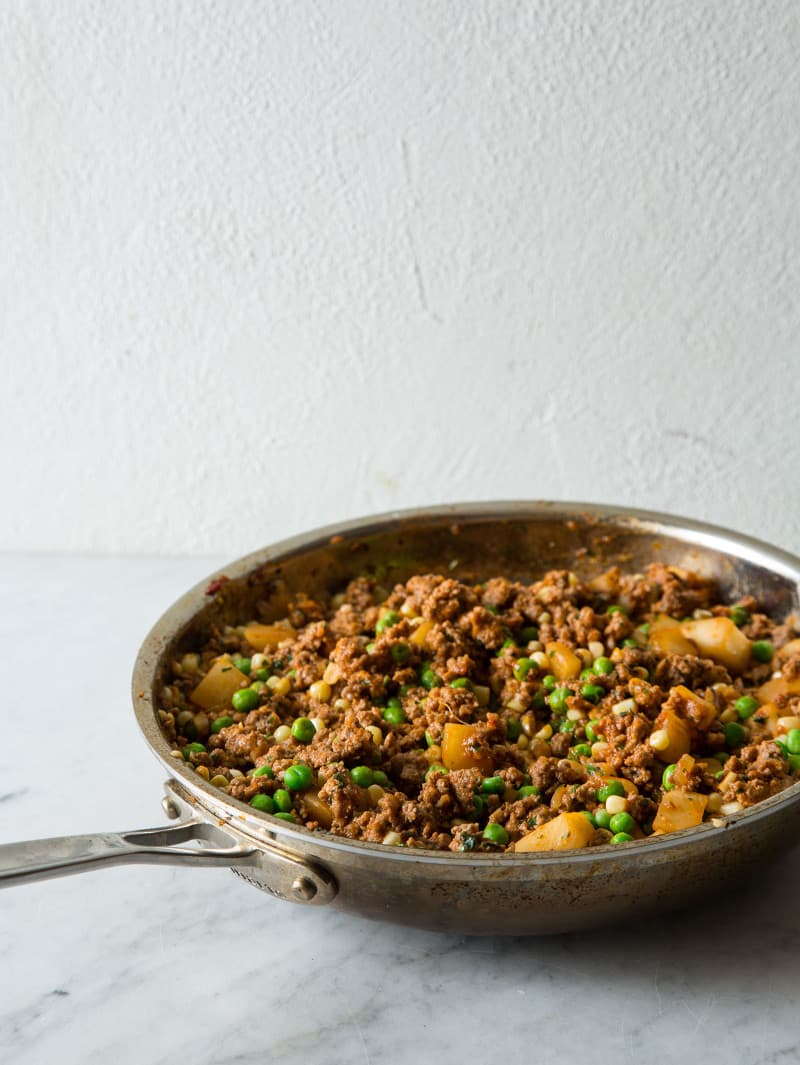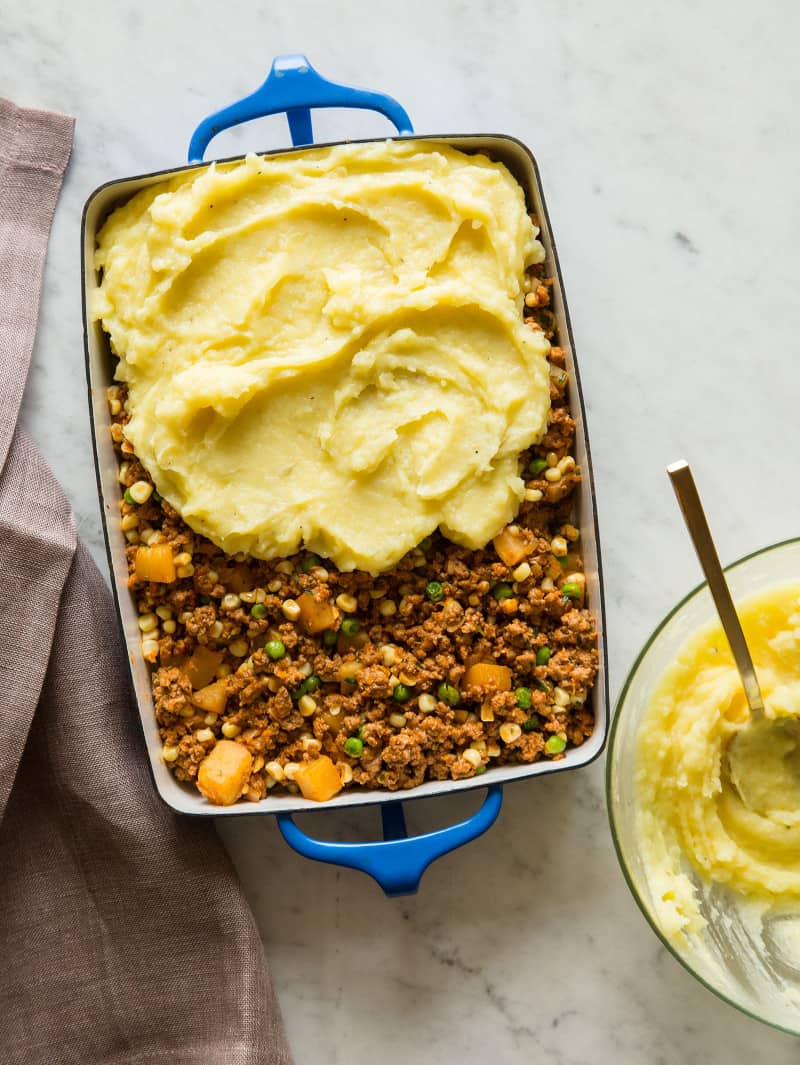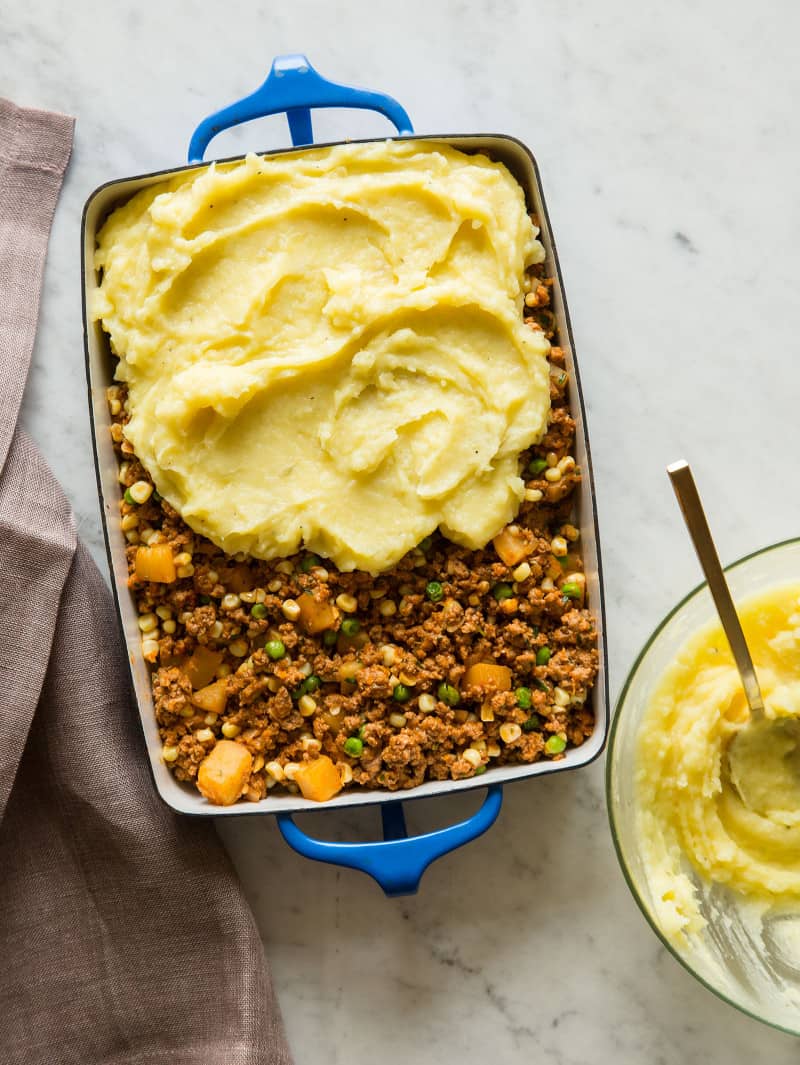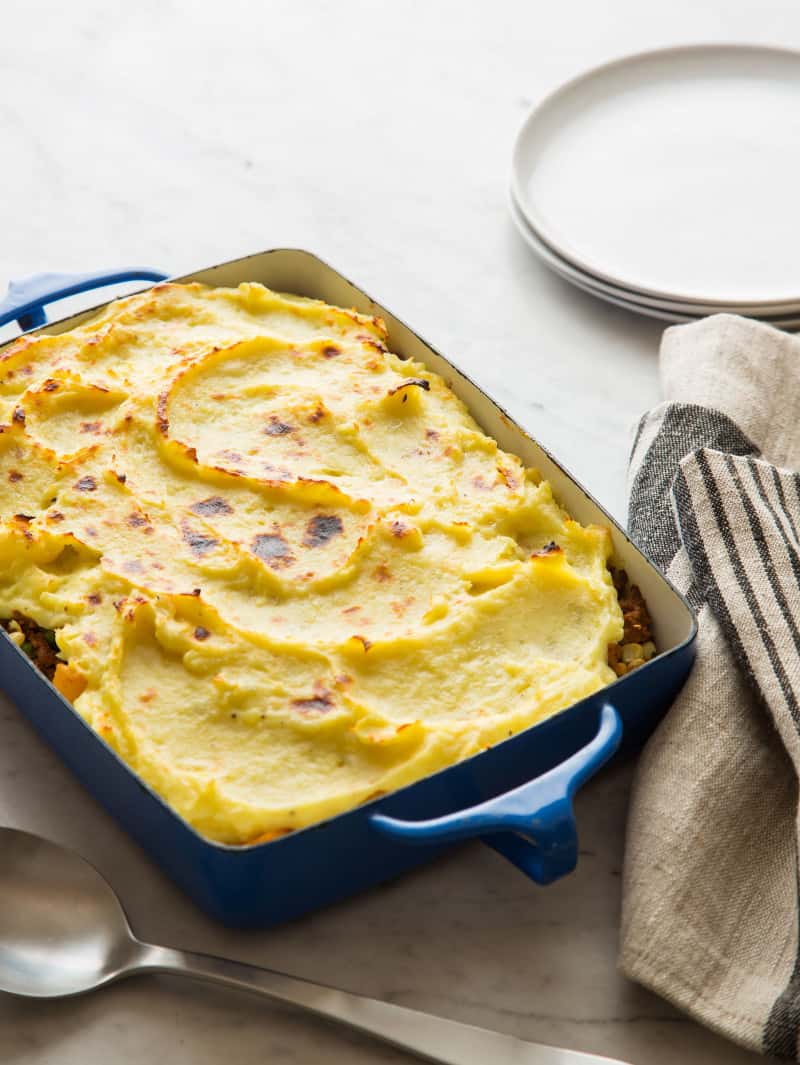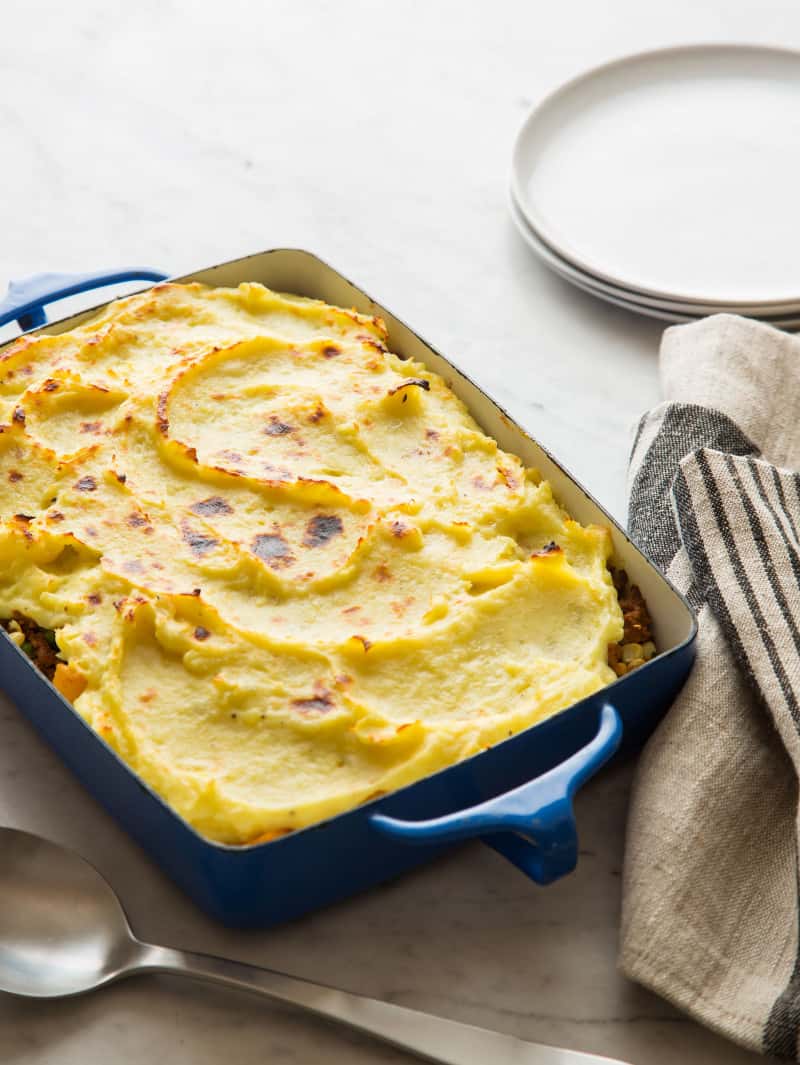 Growing up, I loved being invited to dinner at my friend's houses. I think it's because we ate primarily Korean food at my house, that I was so curious to see what my non-Korean friends and their families were eating in their households. It was a lot of fun for me to go to a friend's home during Passover to see what unfamiliar to me dishes they were having or to another friends home where there always seemed to be a giant pot of glorious ash (a thick Iranian and Turkish stew) simmering on the stove, with plenty of lavash on the side. One friend's mom in particular was known for her unbelievable Shepherd's pie. I had never had Shepherd's pie until I had it at my friend's house. (Mashed potatoes and seasoned lamb eaten together in one perfectly savory bite?! Whoa.) The very first time I had it, I felt like I was being wrapped in a big, soft blanket on a chilly fall day, seriously. It was so tasty, hearty and warming….the perfect autumnal meal!
These days I have my own version of classic Shepherd's pie (although I don't think it'll ever quite be the same, sigh), but today we have this pretty darn delicious version with a cheesy sweet potato top and a savory ground lamb filling, filled with sautéed turnips, corn, peas, and tarragon. This dish is seriously a party in your mouth…..a cozy party. We love using fresh ground American lamb for our Shepherd's Pie because it's so easy to cook with (same as any other ground meats!), it has such a great flavor and it's readily available in most grocery stores (or your local butcher). Also aside from some shellfish, I think tarragon and lamb together is a perfect pair. The anise flavor from the tarragon melts right into the lamb, providing a depth of flavor that just sort of lingers in your mouth, in the best way possible.
This is a really great meal to have during the chilly months of the year and is perfect for large groups. Since this dish is meant to feed a crowd, it's a great option for those football watching Sunday afternoons! Also who says you can't bring Shepherd's Pie to a tailgate? No one! ☺ Speaking of football and tailgating, the American Lamb Board is hosting a 'Sunday Funday' contest on their Facebook page and it's SUPER easy to enter. All you have to do is like their page and answer a couple easy questions to determine your lamb personality (yes, that's totally a thing) and boom, you're entered!! Easy, right?
If you're all looking for the perfect, crowd pleasing dish to bring to your next, Sunday Funday, potluck, work party, dinner party, etc. we think this Sweet Potato Shepherd's Pie is just the thing for you! Enjoy! xx, Jenny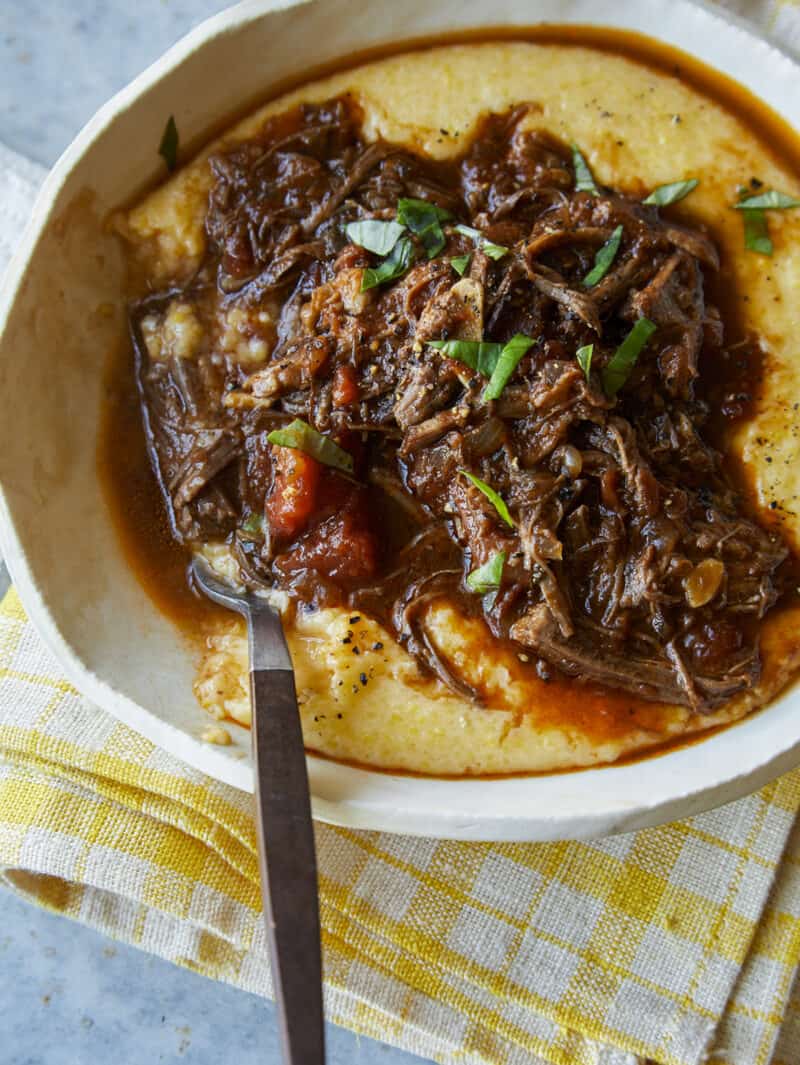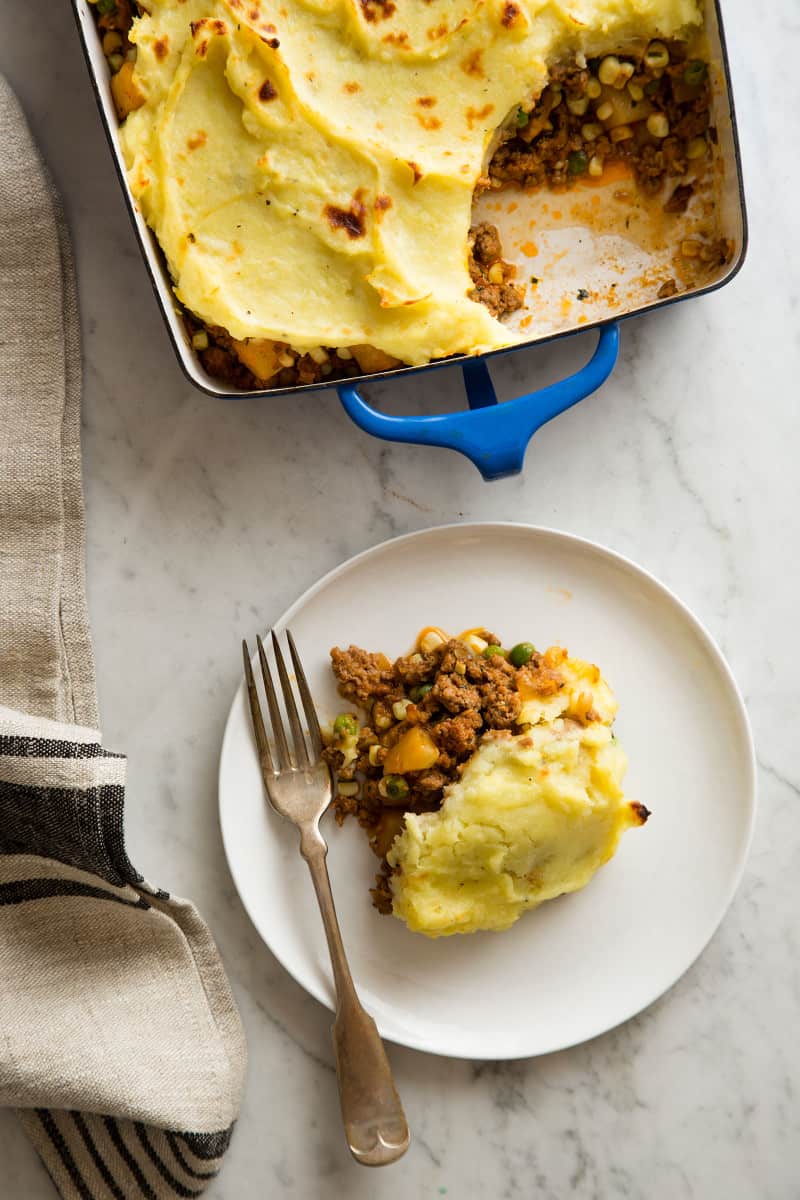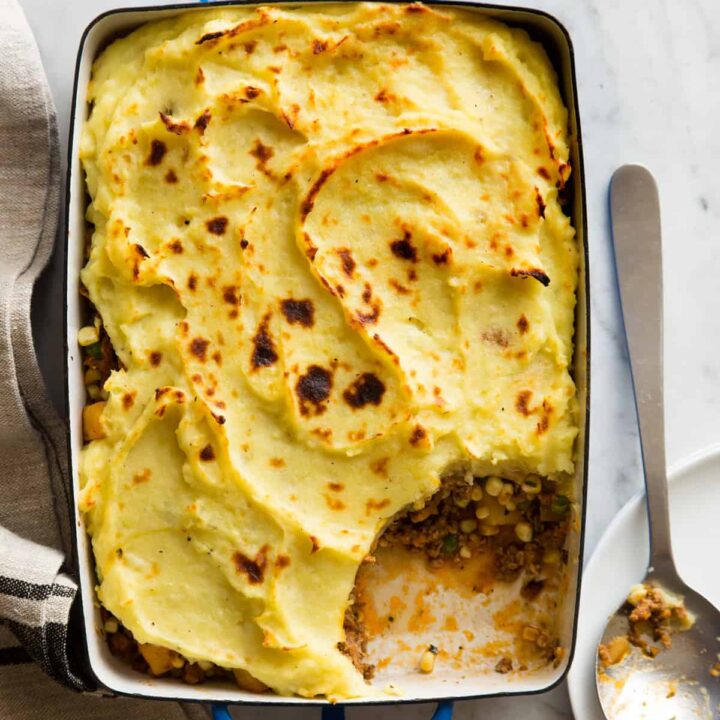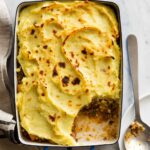 ---
Sweet Potato Shepherd's Pie
INGREDIENTS
2

large

sweet potatoes, peeled and chopped

½

cup

(1 stick) unsalted butter, softened

2

ounces

shredded Havarti

about 1 cup loosely packed

1

medium

egg, lightly beaten

salt and pepper to taste
filling
3

tablespoons

extra virgin olive oil, divided

1 ½

pounds

(24 ounces) ground American lamb

1

large

shallot, diced

1

medium

turnip, peeled and diced

2

garlic cloves, minced

2 ½

teaspoons

minced tarragon

2

teaspoons

minced thyme

1 ½

tablespoons

tomato paste

2

tablespoons

all purpose flour

2

ears fresh corn kernels

⅔

cup

frozen peas, thawed

⅔

cup

vegetable stock

salt and pepper to taste
INSTRUCTIONS
For mashed sweet potatoes: Place potatoes into a medium pot, fill with water and bring to a boil. Boil potatoes until fork tender, about 15 minutes. Drain potatoes into a colander and return back to the pot. Add butter, season with salt and pepper and mash with a potato masher, until smooth and creamy. Fold in the Havarti until just combined and adjust seasonings. Cover and set aside.

For filling: Pour 1 tablespoon oil into a large skillet and place over medium-high heat. Add ground lamb and season with salt and pepper. Sauté lamb for 4 to 5 minutes or until just browned. Transfer meat into a mixing bowl and drain excess liquid and grease.

Pour remaining oil into the skillet and sauté turnip over medium-high heat for 4 to 5 minutes. Add shallots and garlic and continue to sauté for 2 minutes. Season with salt and pepper.

Return ground lamb to the skillet with herbs and tomato paste and stir mixture together. Until well combined.

Lower heat to medium-low and sprinkle flour over mixture and continue to stir together. Add vegetable stock, stir and allow mixture to slightly thicken. Fold in corn and peas and adjust seasonings.

To assemble: Whisk egg into the mashed and slightly cooled sweet potatoes until fully combined and mixture is light and creamy. Pour filling into a 9"x13" baking dish, in an even layer. Top with mashed sweet potatoes, smooth the top and bake for 25 to 30 minutes.

Place pie under broiler for 3 to 4 minutes or until lightly browned. Allow Shepard's pie to cool for 10 minutes before serving.
Calories:
419
kcal
Carbohydrates:
19
g
Protein:
16
g
Fat:
31
g
Saturated Fat:
14
g
Cholesterol:
95
mg
Sodium:
219
mg
Potassium:
485
mg
Fiber:
3
g
Sugar:
5
g
Vitamin A:
10183
IU
Vitamin C:
10
mg
Calcium:
85
mg
Iron:
2
mg