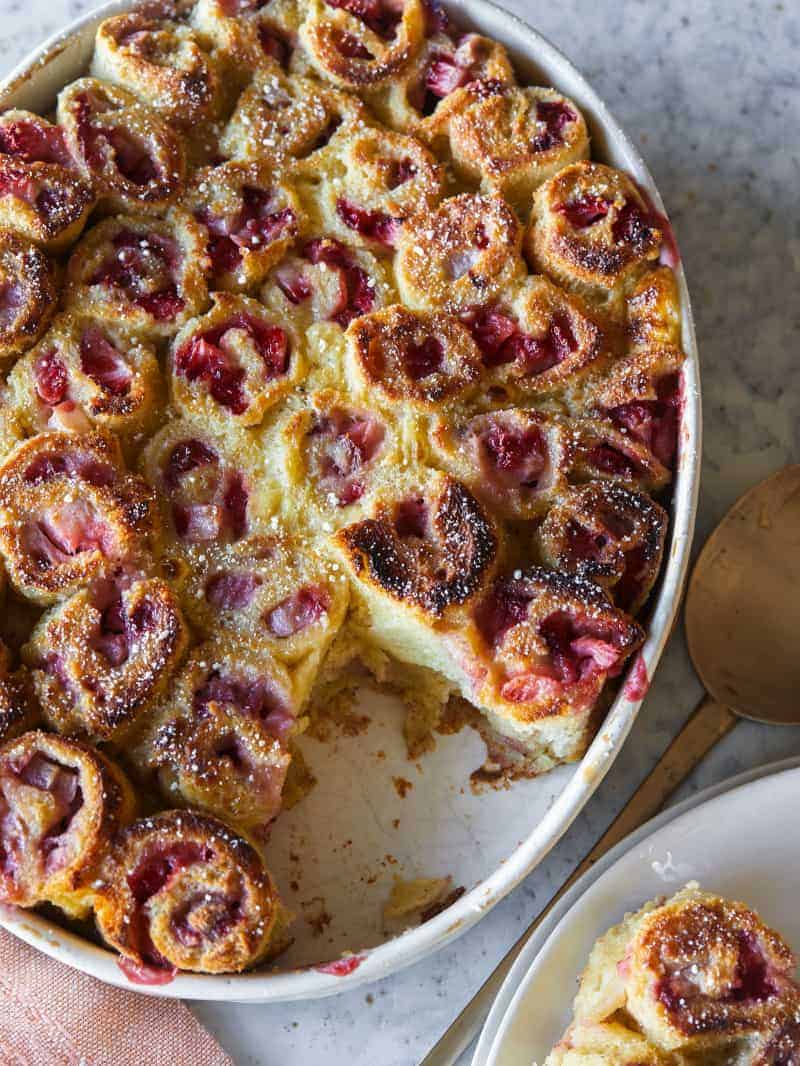 Yay Friday! We love weekend baking projects! So today we are giving you this recipe for Strawberry and Cinnamon French Toast Roll-Ups. What I love about this recipe is that the top side of all the little roll ups get crispy. Basically we filled pieces of bread with delicious strawberries and baked them. Obviously there are just a little more steps than that – but get the recipe below and make it yourself. Add lots of syrup cause duh. Happy weekend! ♥ Teri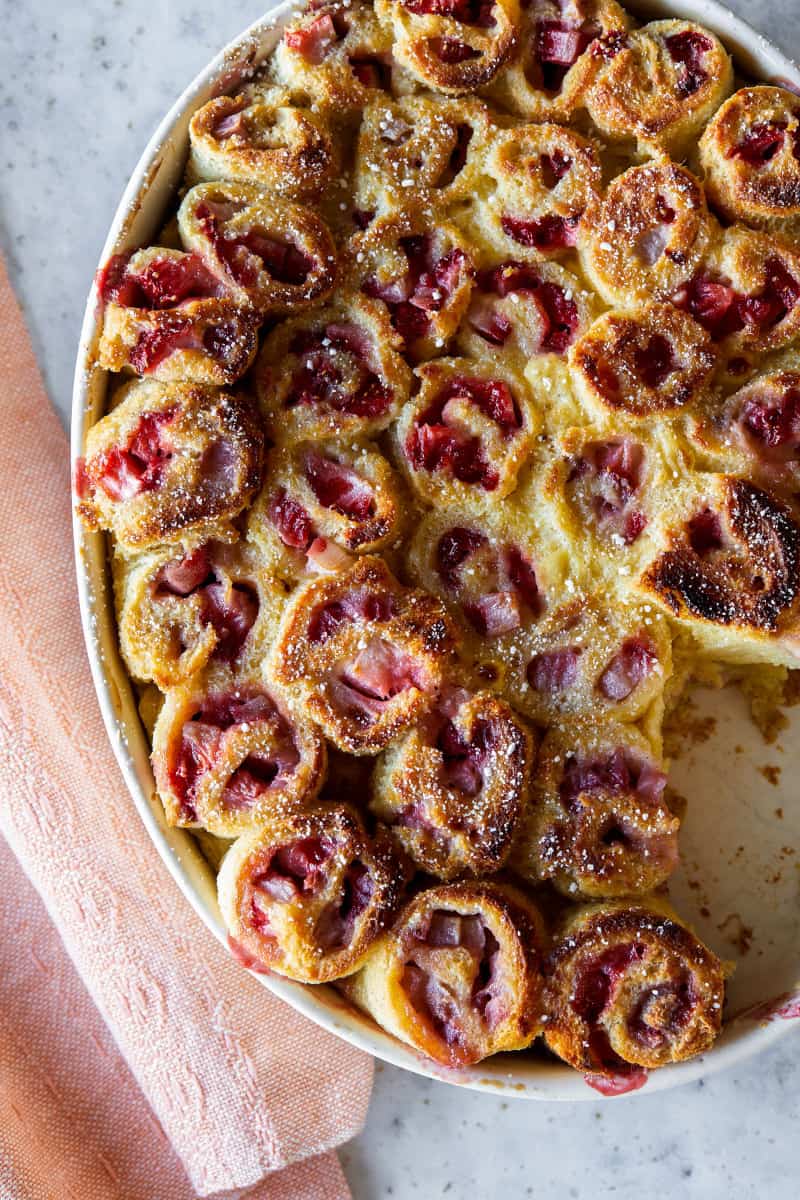 Strawberry and Cinnamon French Toast Roll-Ups

Makes 1 (8")

Ingredients:
2 tablespoons unsalted butter, softened and divided
6 large eggs, beaten
1 1/2 cups whole milk
1/2 cup light brown sugar
1 teaspoon vanilla extract
1/2 teaspoon ground cinnamon
pinch salt
1 loaf sliced, country white or wheat bread, crust and end pieces removed
1 lb. strawberries, hulled and finely diced

powdered sugar for dusting
salted butter, softened for serving
maple syrup for serving

Directions:
1. Lightly grease the bottom and sides of an 8-inch baking dish with 1 tablespoon butter.
2. Place eggs, milk, sugar, vanilla, cinnamon, and salt into a shallow baking dish and whisk together.
3. Place a single piece of bread onto a clean surface and using a rolling pin, roll the piece of bread until completely flattened.
4. Scatter 2 heaping teaspoons diced strawberries onto the flattened bread and roll up.
5. Place the roll on a cutting board, seam side down and slice in half, widthwise.
6. Carefully dip both rolls into the egg mixture until completely covered and place into the greased baking dish, standing up, side by side.
7. Repeat steps 4 through 7 until all of the bread and strawberries have been used and the baking dish is filled with strawberry-French toast roll ups.
8. Pour remaining egg mixture over the baking dish, cover with foil and refrigerate for 1 hour.
9. Preheat oven to 350˚F.
10. Place covered baking dish into the oven and bake for 25 to 30 minutes.
11. Remove French toast from oven, uncover and randomly dot the top with remaining tablespoon butter.
12. Place baking dish back into the oven and continue to bake for an additional 10 minutes or until the butter has melted and the top has browned.
13. Allow French toast to cool slightly before topping with powdered sugar and serving with more butter, powdered sugar and maple syrup.