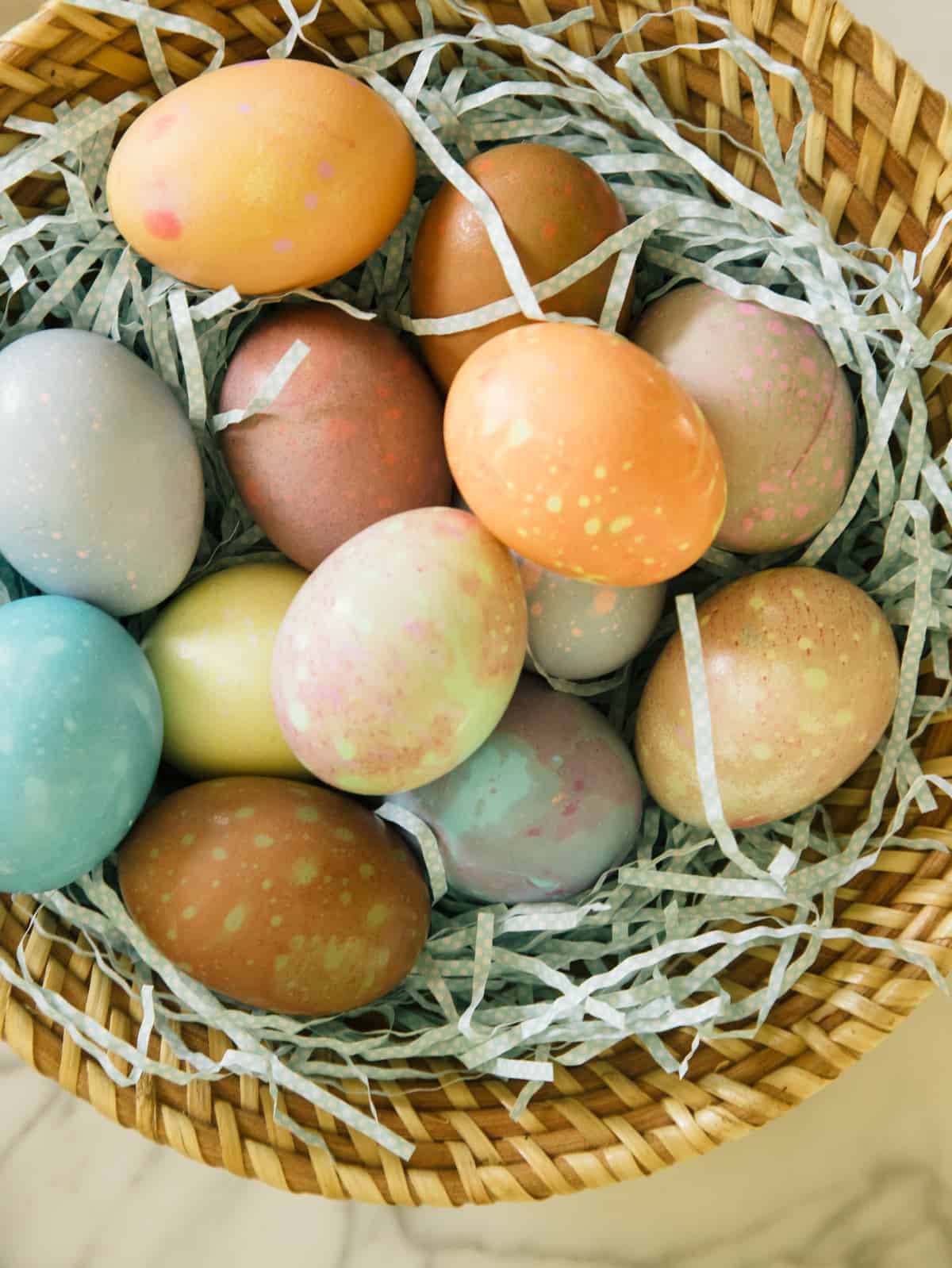 I'm excited to share with you another super easy Easter Egg Dye DIY. Also, it's really fun to say "Easter Egg Dye DIY." These spotted eggs are made with stuff you probably already have in your pantry. I think they look kind of like neat dinosaur eggs, and they are really easy. I'm not sure what more you could ask for in a DIY.
♥ Teri
Step 1: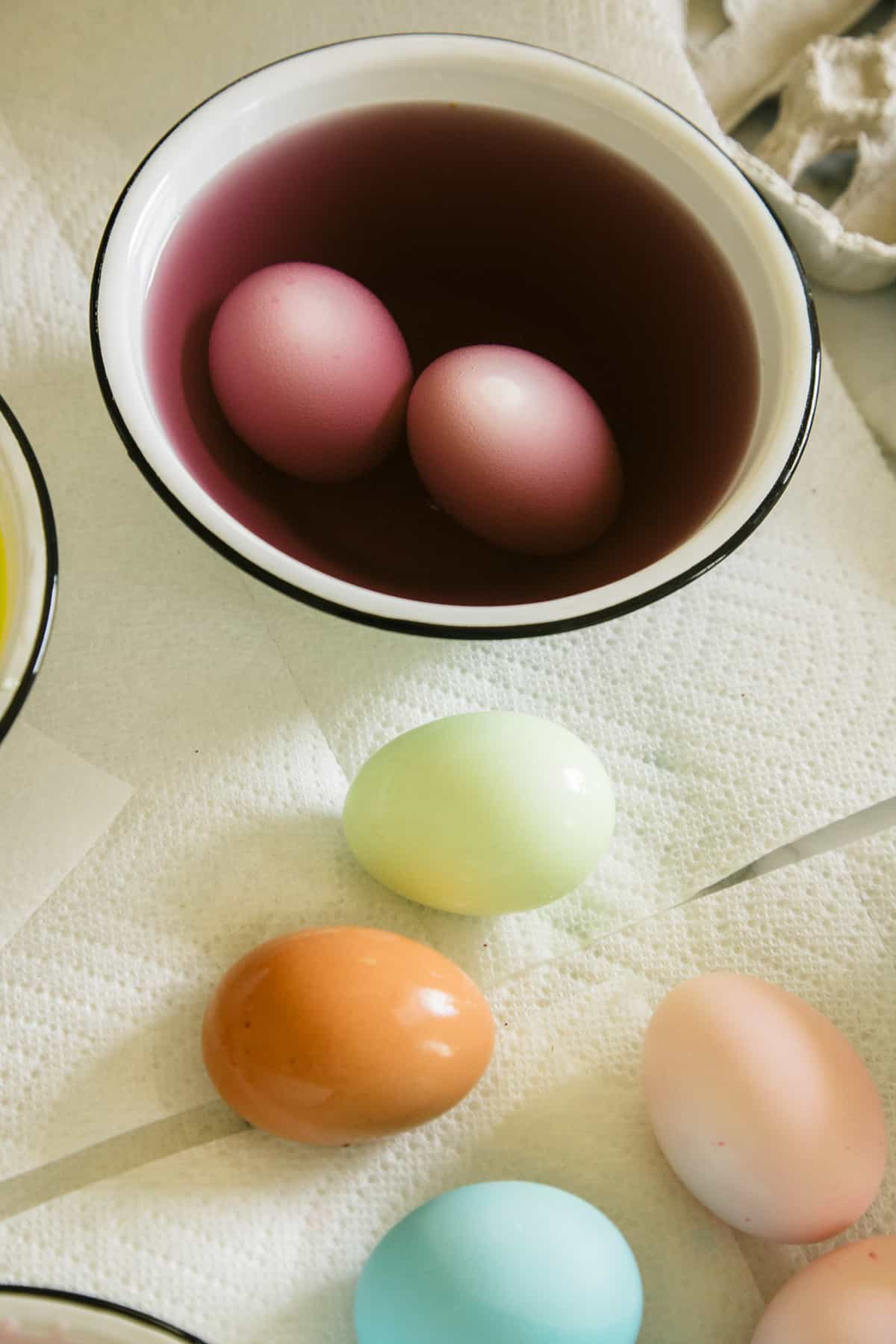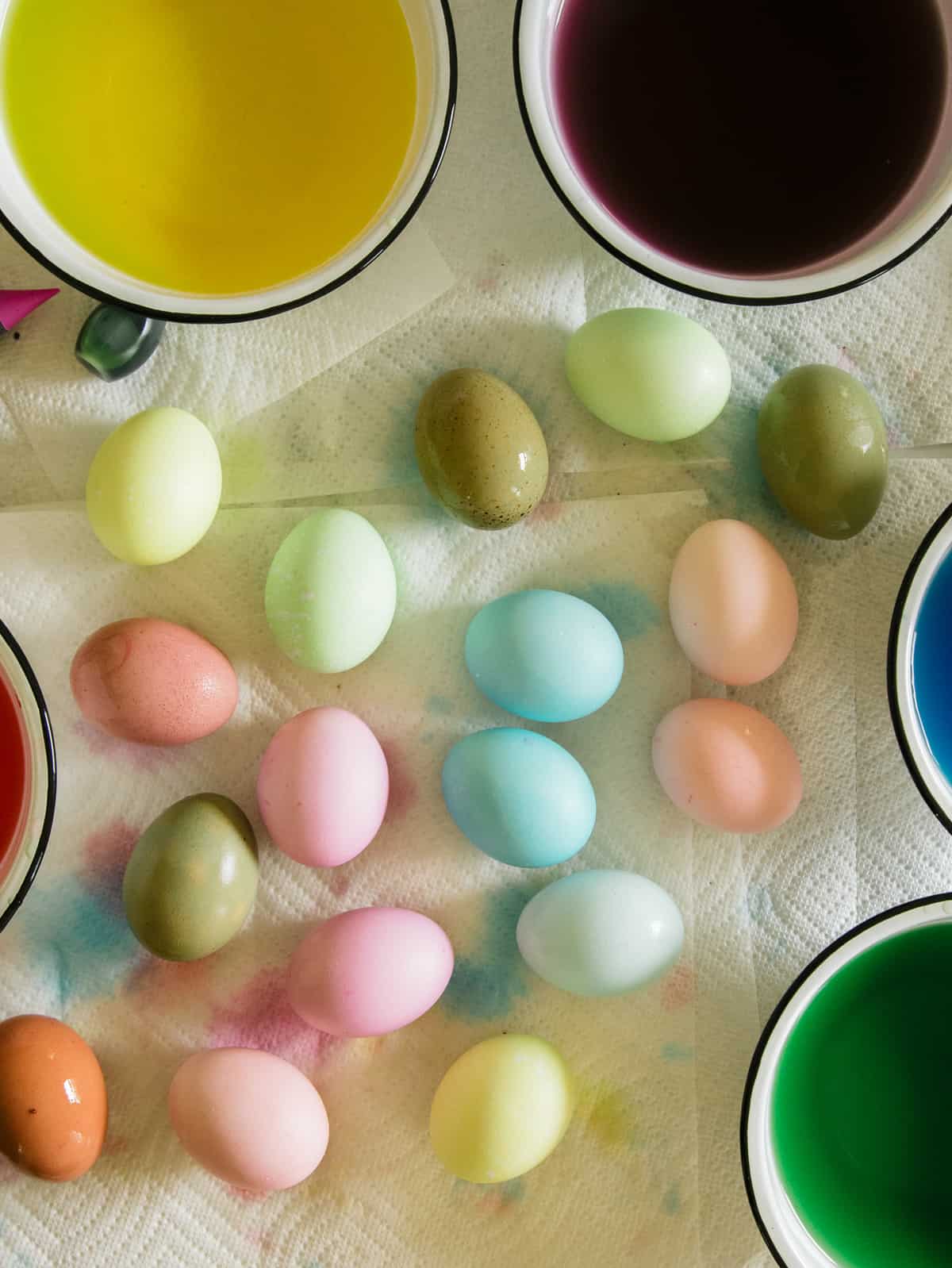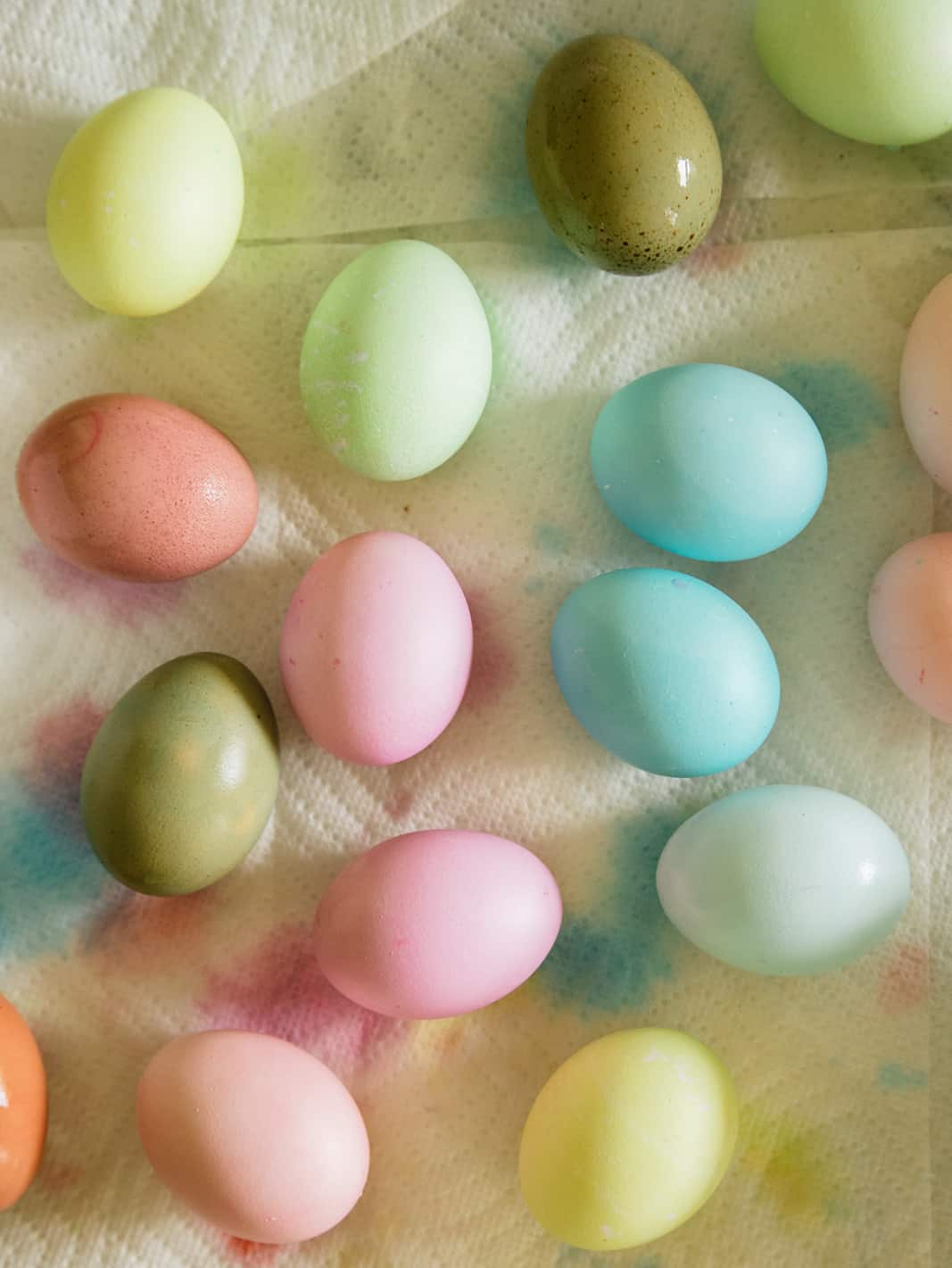 Step 2: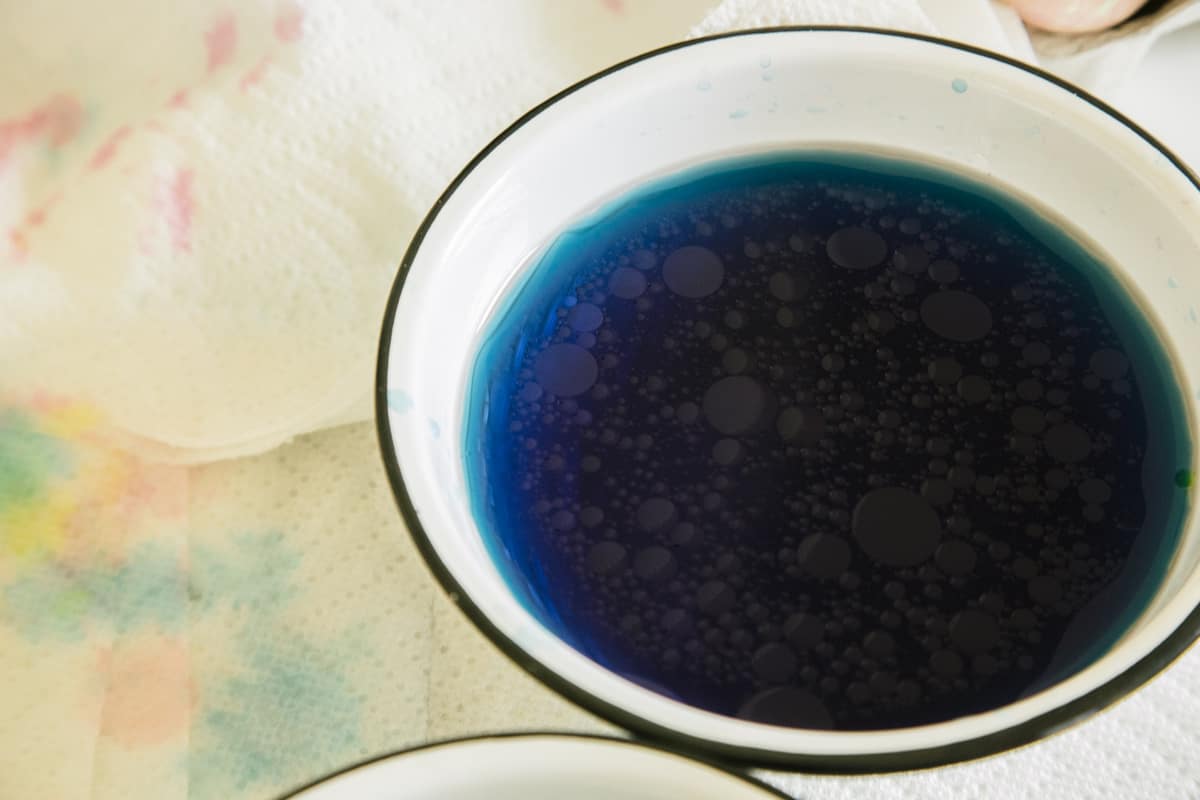 Step 3: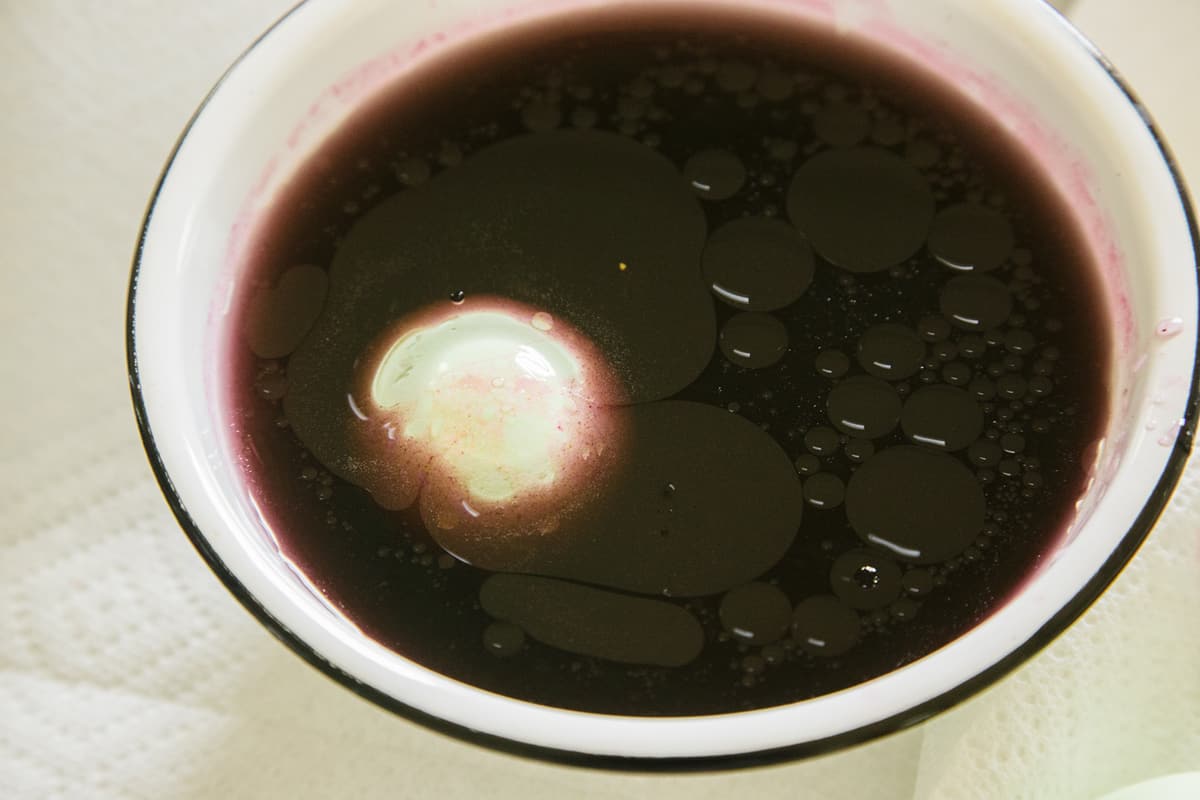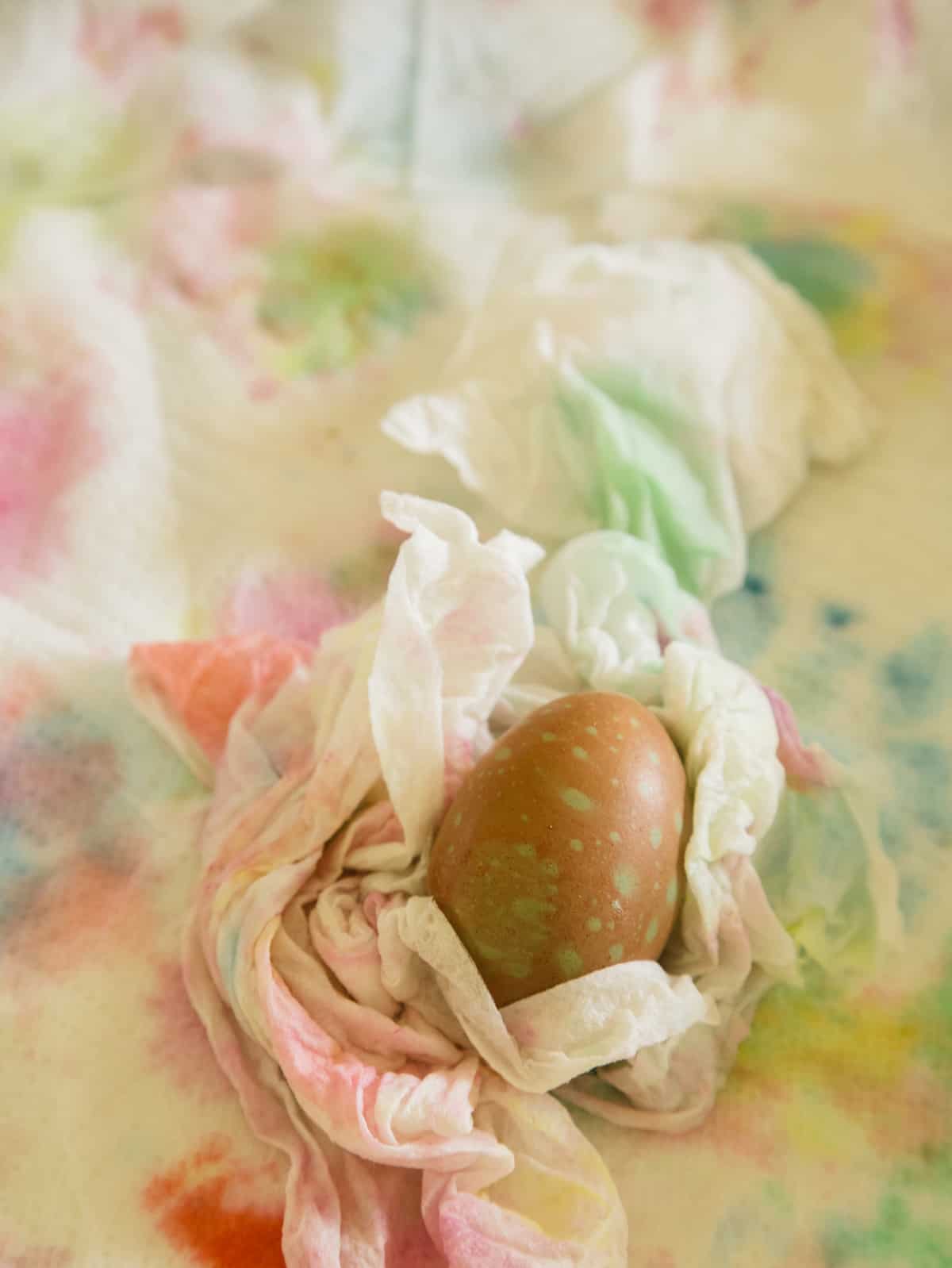 Step 4: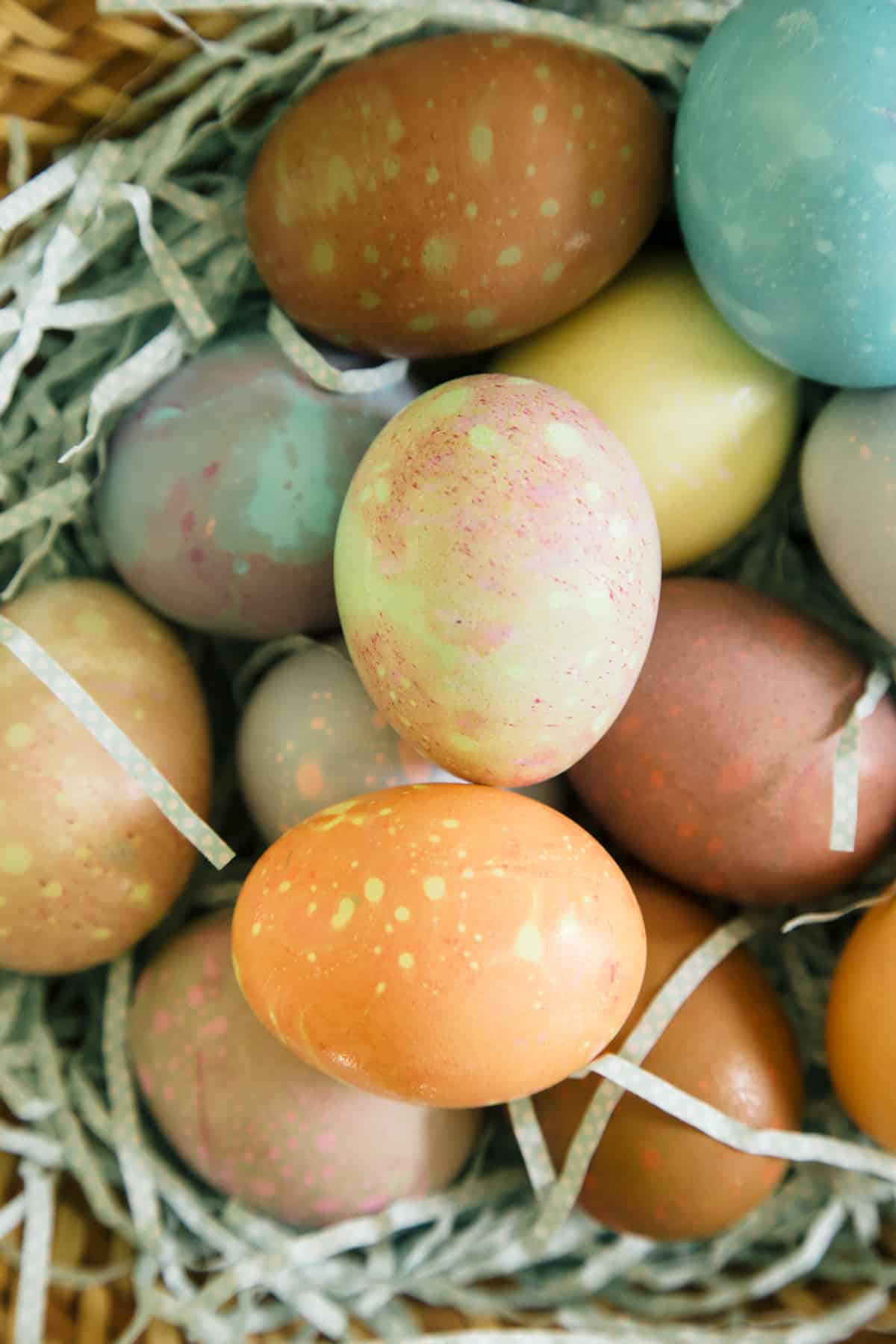 Spotted Easter Egg Dye
So to make these here is what you need:
– Hard boiled eggs –
– Olive oil –
– Vinegar –
– Food Coloring. I used these colors and these colors. –
– Measuring cups / spoons –
– Bowls for the egg dye colors –
– Slotted spoon –
– Paper towels –
Directions:
1. In your bowls, mix about 2.5 cups warm water and 2 tablespoons vinegar with about three drops of food coloring. Make sure the water will cover the egg entirely. Place egg in dye, and leave it submerged until it turns the color you prefer. This will be your base coat color. Remove with slotted spoon and pat dry with a paper towel.
2. Add two or three more drops of food coloring to each bowl to make the color darker. Dot the surface of the food coloring with olive oil. See picture above for reference.
3. Dip each egg into your desired color and through the dots of oil. The egg will catch these dots of oil and create a color relief. Leave it in the liquid until it turns the right shade. Remove the egg with a slotted spoon, and place on a paper towel and pat dry. The end yay!