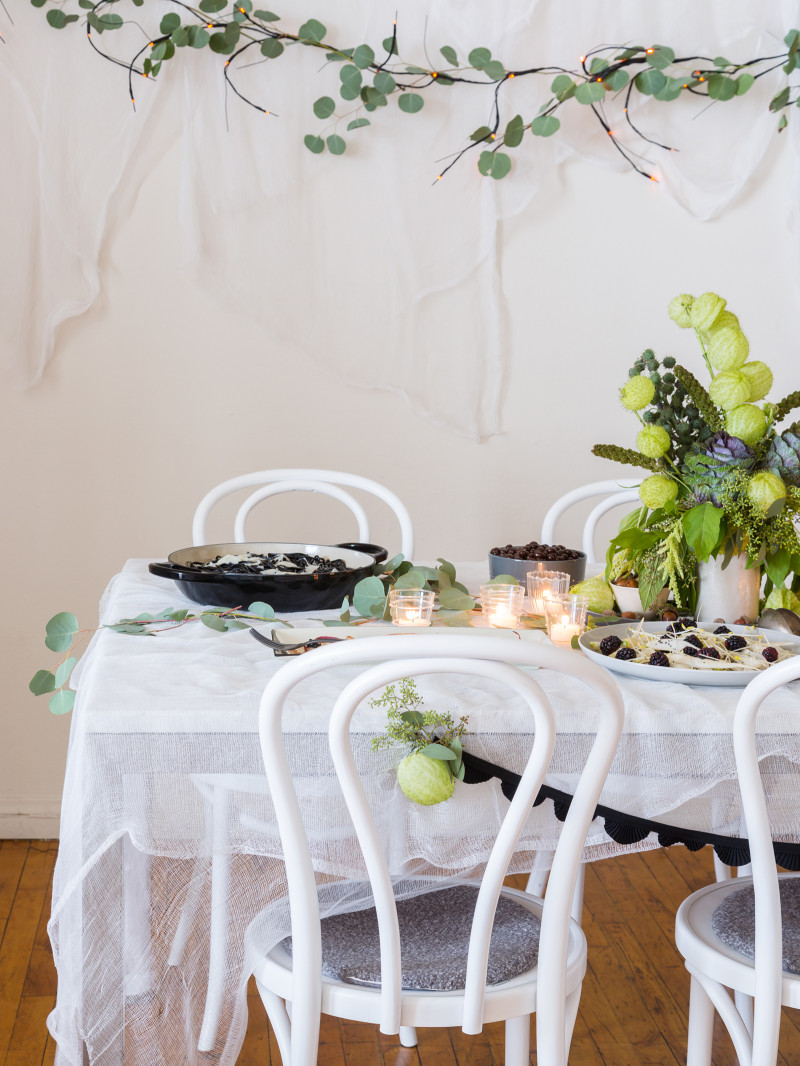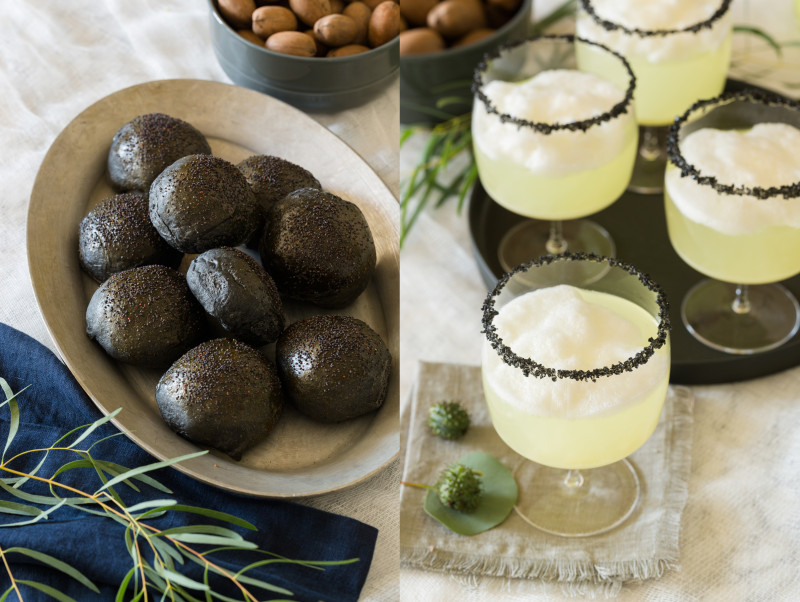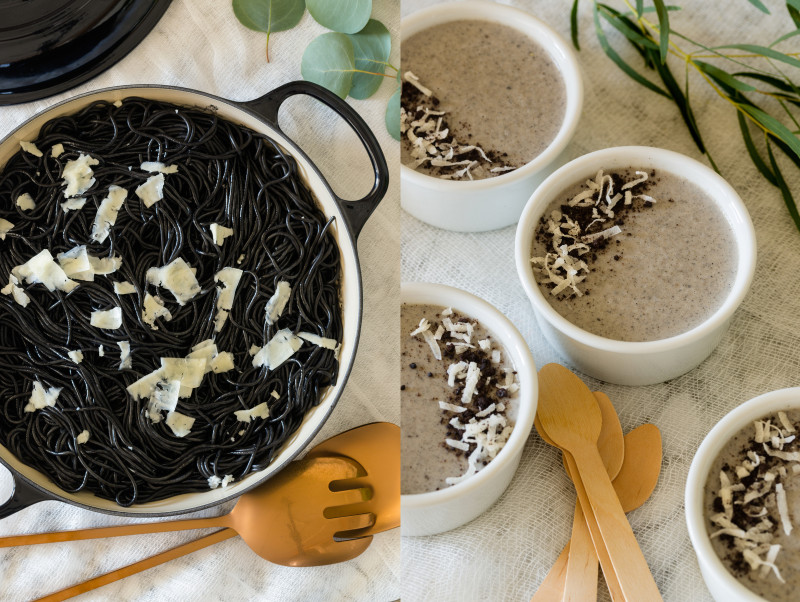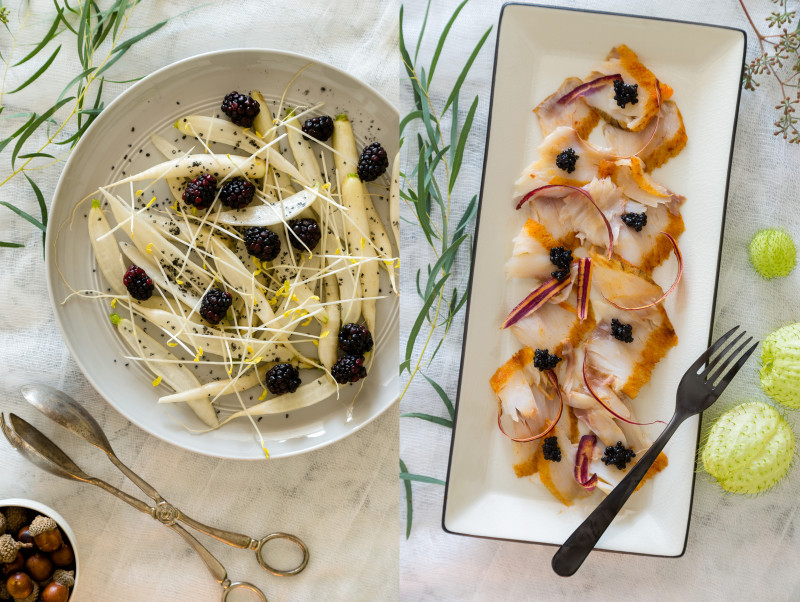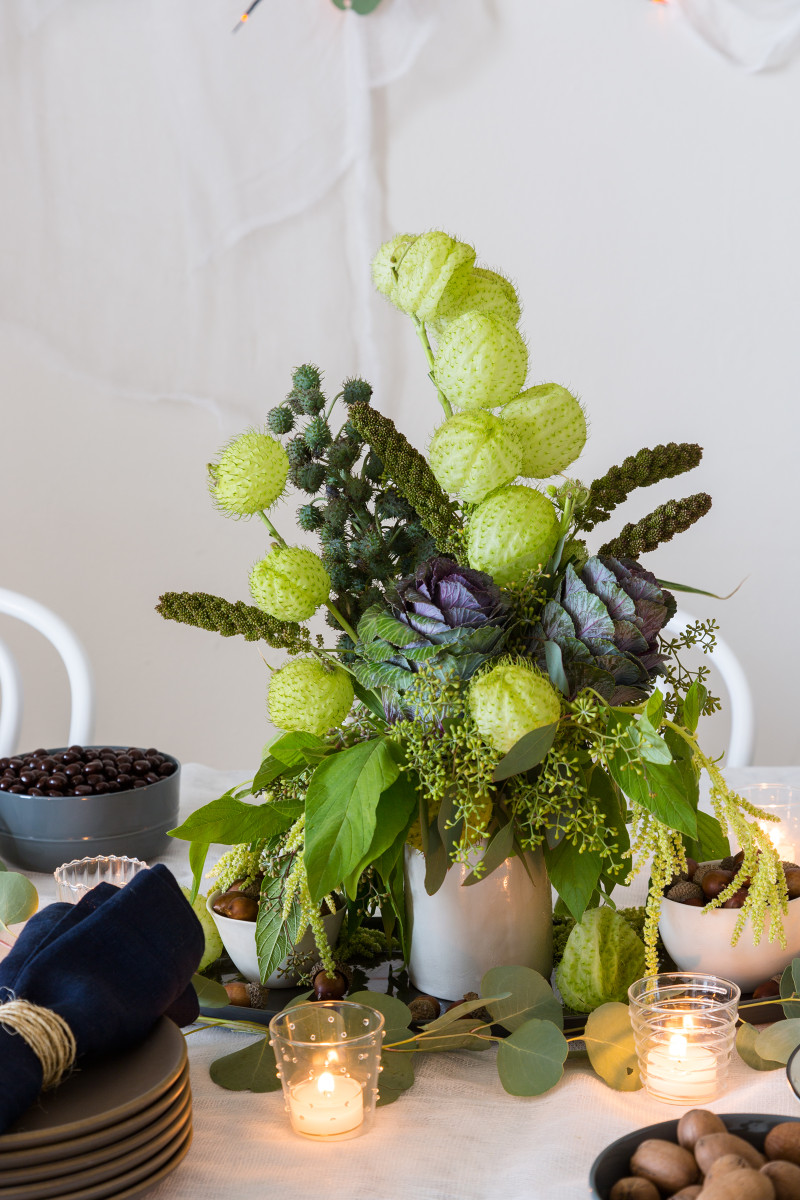 We teamed up with our friends at Crate & Barrel this month to bring you guys a slightly sophisticated take on a Halloween party! The menu is based around the colors black and grey and we didn't use a single drop of food coloring! We used ingredients like black lava salt, black sesame seeds, charcoal powder, squid ink dyed pasta, and more to achieve this "moody menu". Our favorite recipe on this spread is probably the black sesame panna cotta. We love the rich and nutty flavor the sesame adds to this sweet treat!
We also chose to steer away from the traditional orange and black combination and instead took advantage of all the cheesecloth we had lying around our kitchen to create a sort of webbed/mummified look!
Hop on over to Crate & Barrel's blog for more details and full recipes of our Halloween set up!!