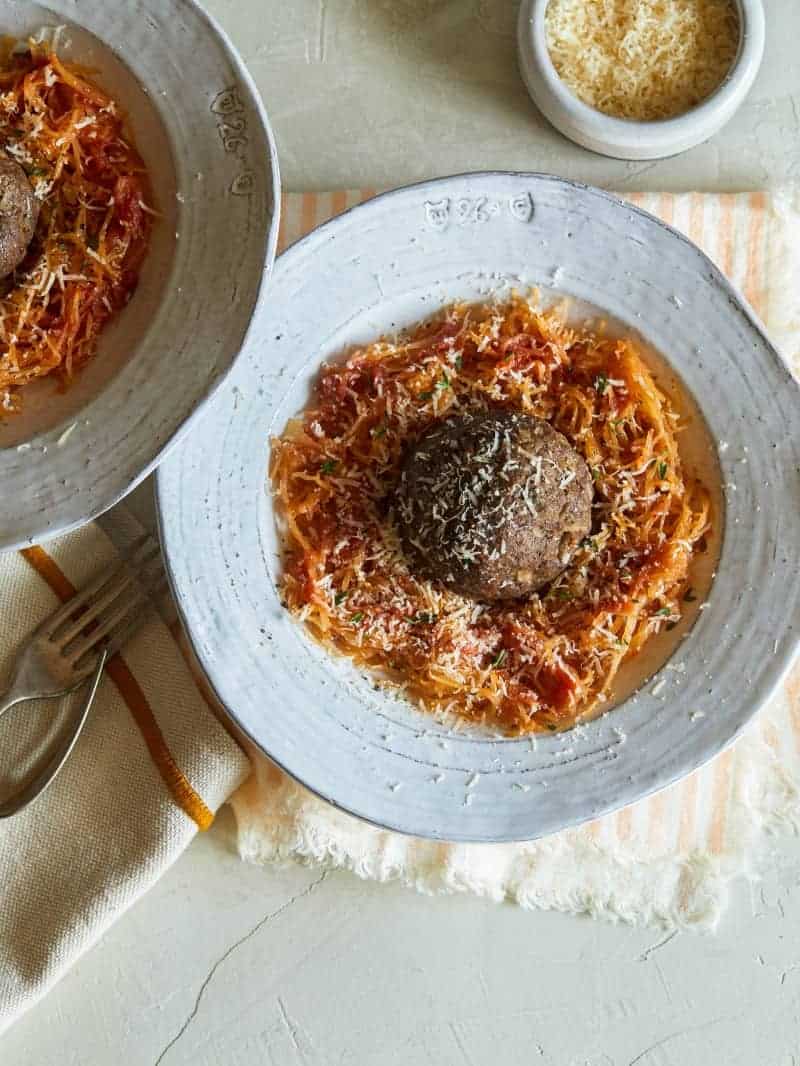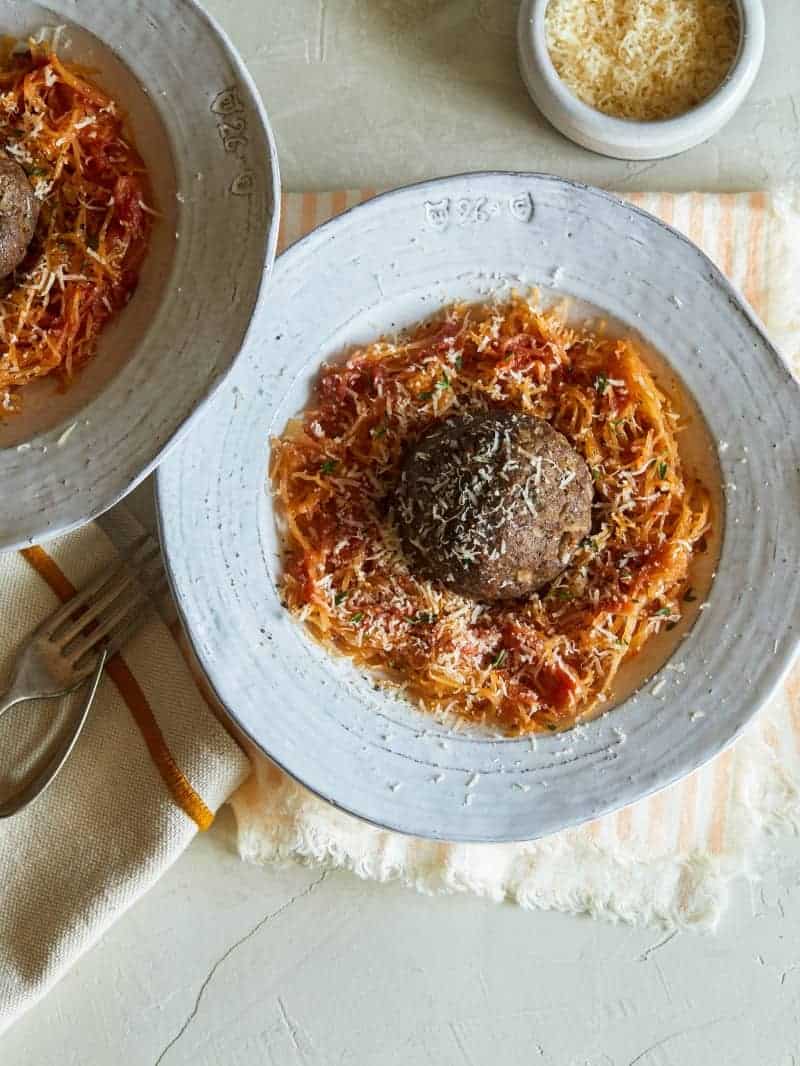 This is seriously my kind of dinner. I seem to always crazy protein – and actually I have been known to eat just trader joes meatballs. I actually survived on trader joes meatballs when I was cooking for one. Sad. Anyway – this is a much better version, first of all these meatballs are actually really flavorful and moist (sorry I used the word moist, what else are you supposed to use though? Soggy. No.) but the best part is the fact they are huge. Like the size of my fist huge. Yum. So we paired that with spaghetti squash and you know what? That makes this mean pretty ok for you. Make it!
♥ Teri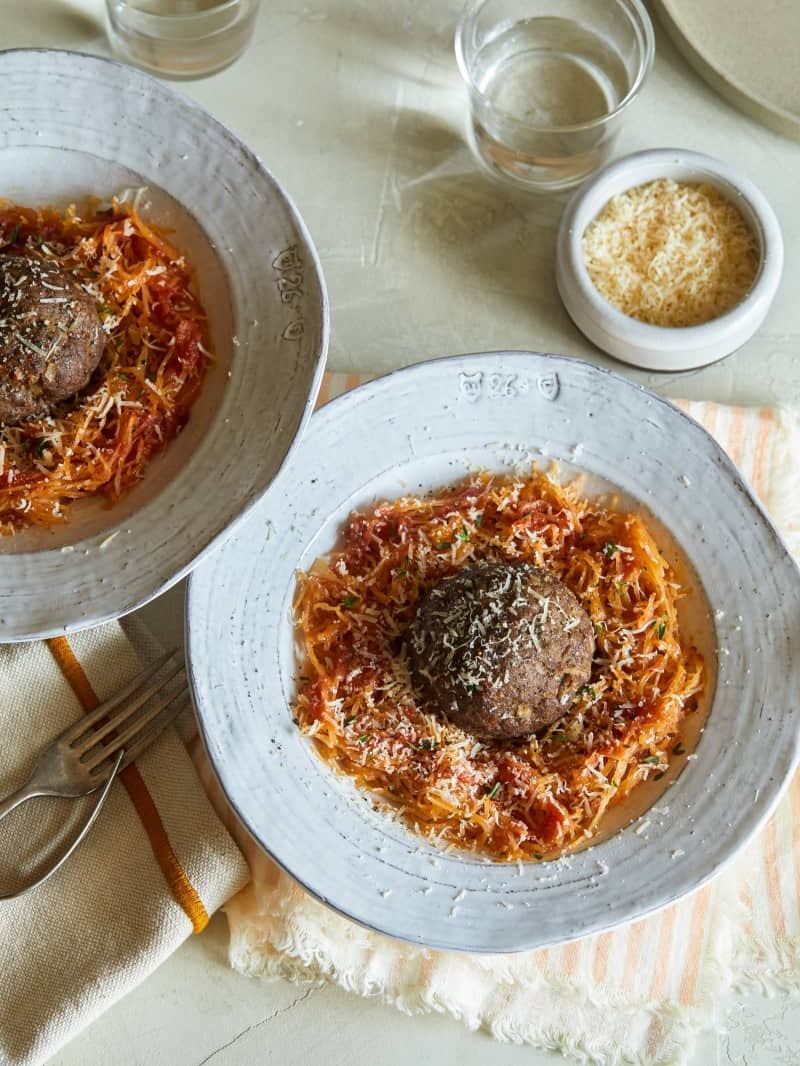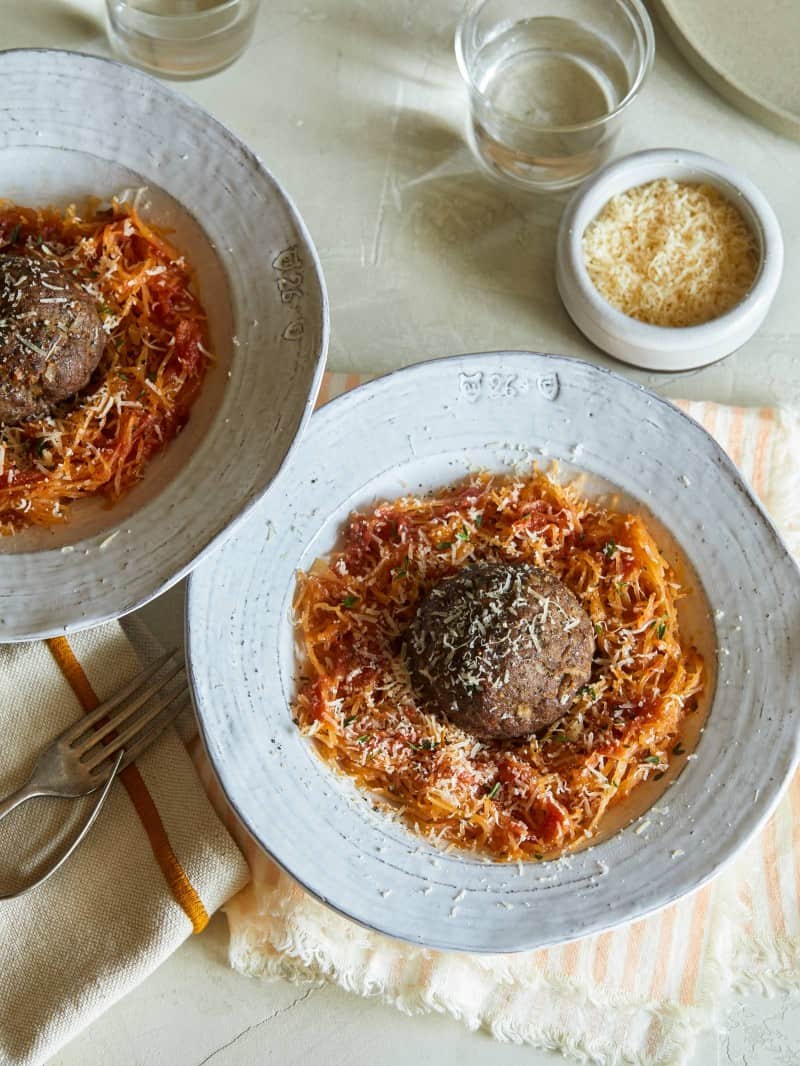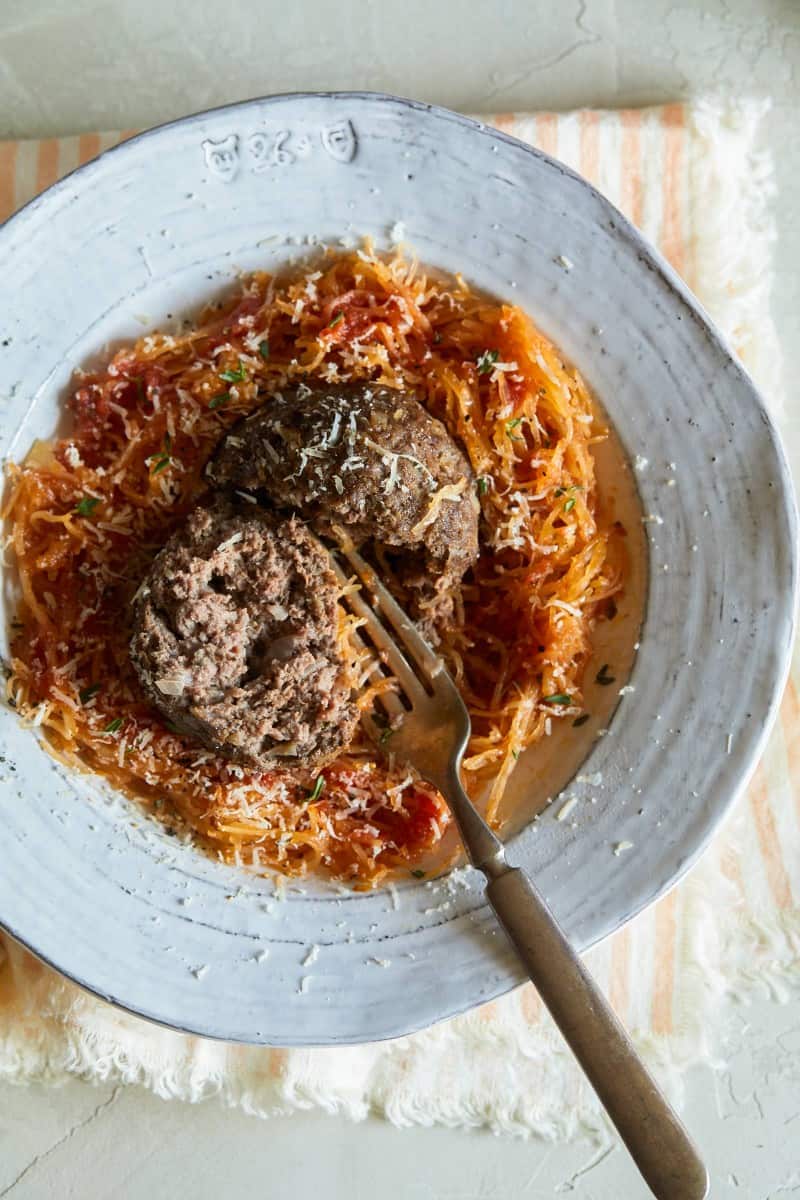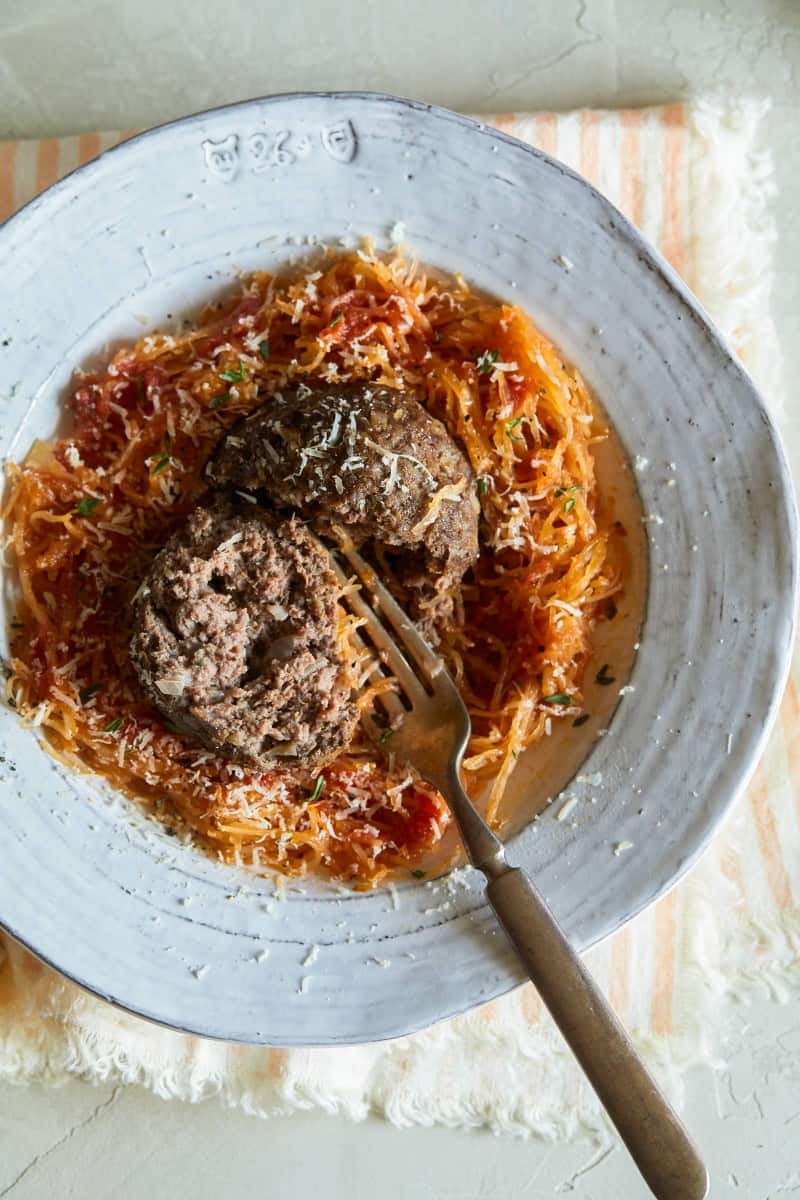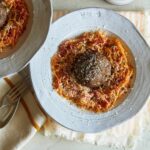 ---
Spaghetti Squash and Meatballs
Ingredients
1

recipe

marinara sauce

2

medium spaghetti squash, sliced in halve lengthwise
meatballs
2

tablespoons

extra virgin olive oil

½

small yellow onion, finely diced

1

garlic clove, minced

1

tablespoon

minced oregano

2

teaspoons

minced thyme

1

pound

lean ground beef

1

egg white, lightly beaten

2

ounces

grated Parmesan, plus more for garnish

1 ½

teaspoons

salt

½

teaspoon

black pepper
Instructions
Make marinara sauce according to recipe above (or recipe of choice) and keep warm in a large pot.

Place both squash onto a baking sheet, cut-side down and roast for about 1 hour or until squash becomes fork tender.

Allow squash to cool for about 15 minutes, before scooping out seeds and then scraping the flesh out with a fork. Place squash innards in a mixing bowl, lightly season with salt and pepper, cover, and set aside.

Pour oil into a medium skillet and place over medium-high heat.

Add onion and sauté for 5 to 6 minutes. Add garlic and herbs and continue to sauté for an additional 2 to 3 minutes. Lightly season with salt and pepper.

Remove from heat and pour into a large mixing bowl. Set aside and allow mixture to cool, about 20 minutes.

Add the ground beef and egg white to the cooled, onion mixture and mix together until thoroughly combined.

Divide mixture into 4 equal amounts and roll each into a giant meatball.

Place each meatball onto a baking sheet, about an inch apart and bake for 20 to 25 minutes or until they've just cooked through.

Turn broiler on high and place meatballs until broiler for 30 seconds to 1 minute to brown and crisp. Remove from broiler and allow meatballs to cool slightly.

Place prepared marinara sauce over medium heat and bring to a simmer.

Add spaghetti squash and toss together. Sprinkle with a handful of grated Parmesan and continue to toss together.

Divide squash onto 4 plates and top each with a meatball. Top each with more grated Parmesan, as desired and serve.