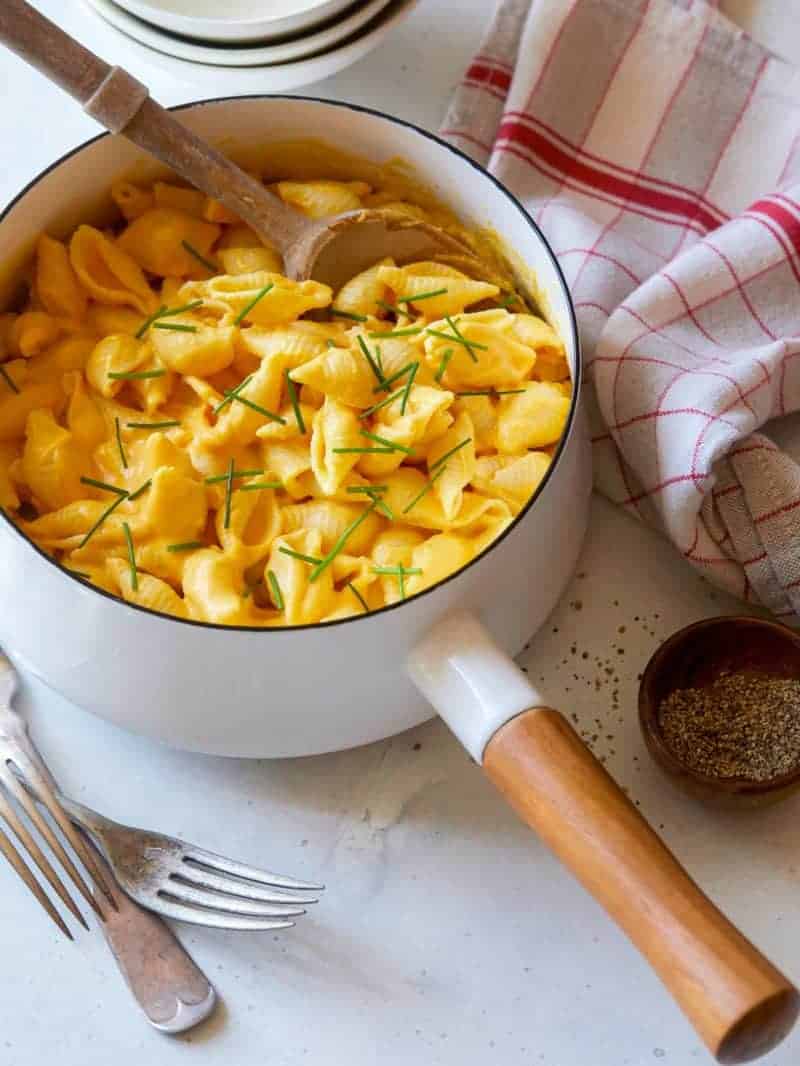 I always seem to crave the creamiest mac and cheese I can imagine. If I decide to indulge I usually don't feel good after. Enter this delicious shells and vegan cheese butternut squash sauce. We made a super creamy and 'cheesy' butternut squash sauce that is so good and leaves the terrible aftermath at the door. You can also sub regular pasta for a lentil pasta if you want to try something different. I personally love lentil pasta, especially with a dish that could use some additional protein. I love Tolerant brand that I can find at whole foods. Hope you guys love this one!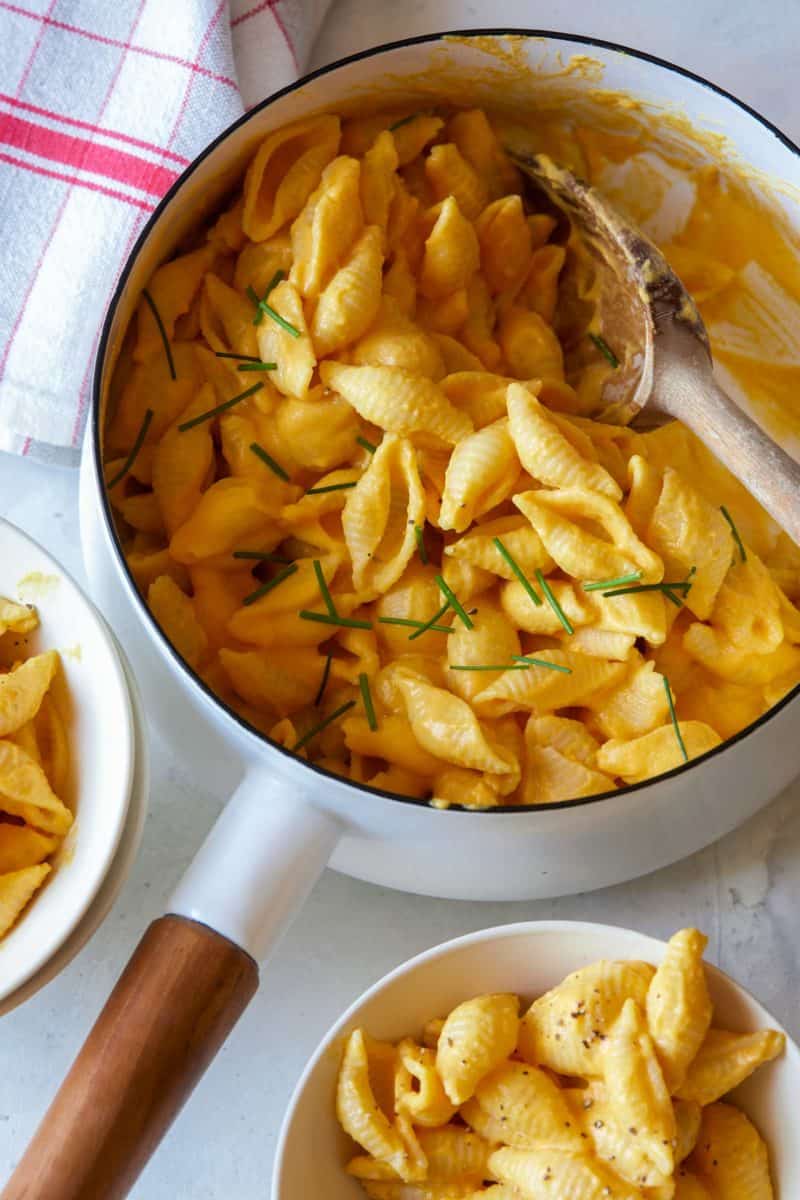 Shells and Vegan 'Cheesy' Butternut Squash Sauce

Serves 3 to 4

Ingredients:
1/2 cup raw cashews
8 ounces dry medium shells
2 tablespoon extra-virgin olive oil
1/2 small, sweet onion, diced
2 garlic cloves, minced
1 pound peeled, seeded and diced butternut squash
3/4 to 1 1/4 cup vegetable broth or water, divided and as needed
1/4 cup nutritional yeast
2 teaspoons onion powder
1 teaspoon mustard powder
pinch ground nutmeg
1/2 to 1 cup vegetable broth or water, as needed
salt and pepper to taste

sliced chives, optional garnish

Directions:
1. Submerge cashews under water for at least an hour an up to 12 hours.
2. Fill a large pot with water and place over high heat. Once water begins to boil, add a small handful of salt and pasta. Cook paste until al dente, 6 to 8 minutes, stirring occasionally.
3. Remove pot from stovetop and drain. Return cooked shells to pasta pot and set aside.
4. Place large skillet over medium-high heat and add oil.
5. Add onion and garlic and saute for 3 to 4 minutes or until onions just begin to brown.
6. Add butternut squash and continue to saute for 5 to 6 minutes. Season with salt and pepper.
7. Pour 1/4 cup broth/water over squash mixture, cover and lower heat to medium. Steam mixture until all liquid evaporated and squash is fork tender. (If squash is still a bit firm, repeat step 7 to further soften).
8. Pour squash mixture into the well of a high powered blender. Drain cashews and add to blender.
9. Add all remaining ingredients to blender, except pasta, and blend on high until mixture is smooth. (Add 1/2 cup broth or water to blender first and add an additional 2 tablespoons at a time until you have a viscous, creamy consistency). Generously season with salt and pepper. Pulse twice, taste and adjust seasonings as needed.
10. Pour sauce over reserved shells and fold together until shells are completely coated.
11. Top shells and 'cheese' with sliced chives. Serve.