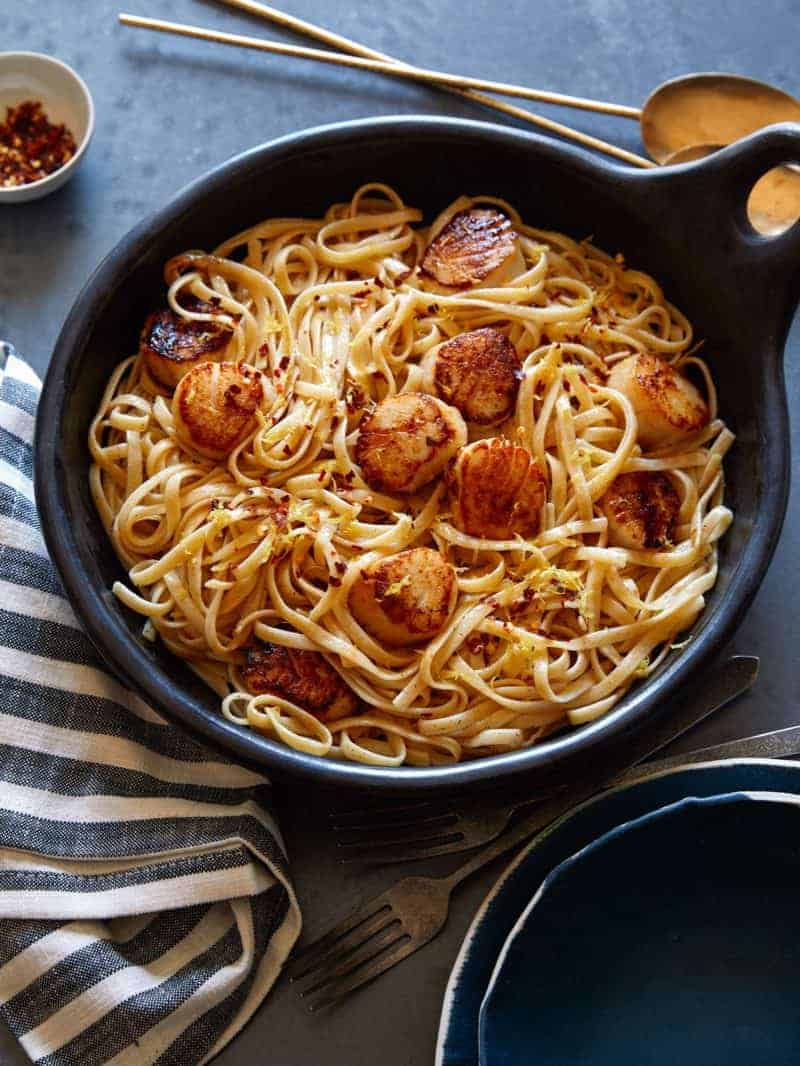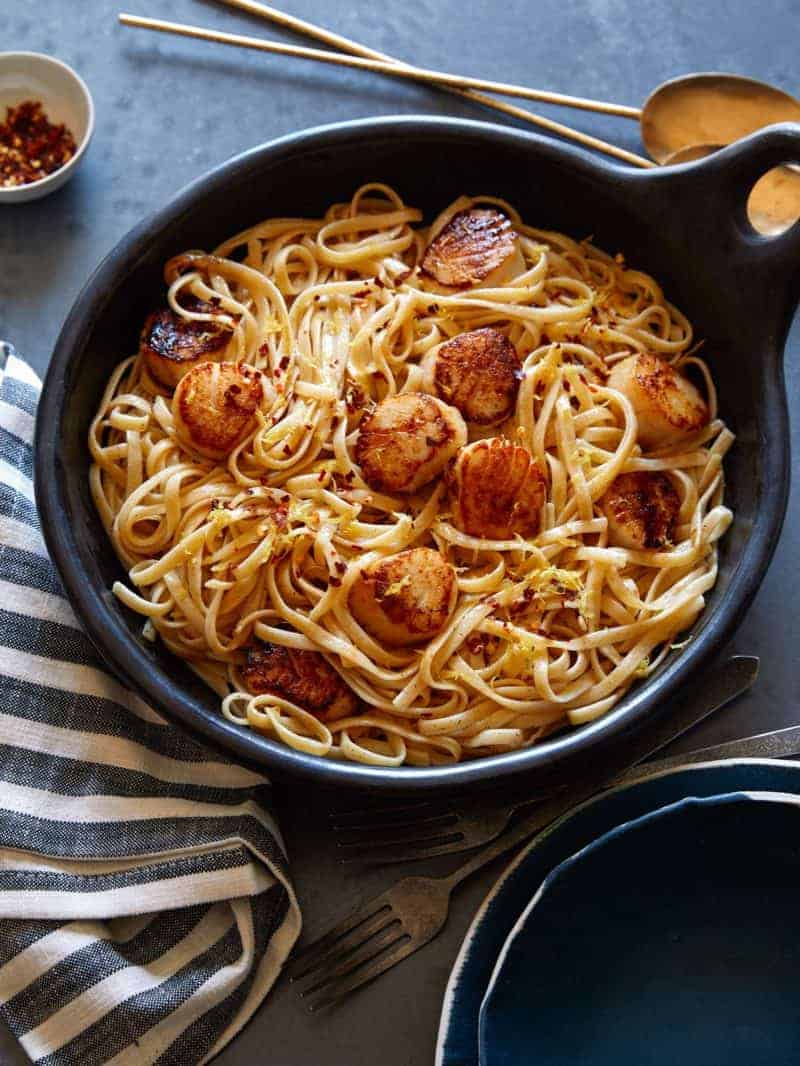 Perfectly seared scallops are so good when done right, and actually really easy to do! If you tap through this highlight in our stories Jenny explains how to do it! Once you have mastered the perfect sear this will be the dish for you. It lets the scallops be the hero, and also includes brown butter linquine which is the best simple pasta ever. Enjoy this one!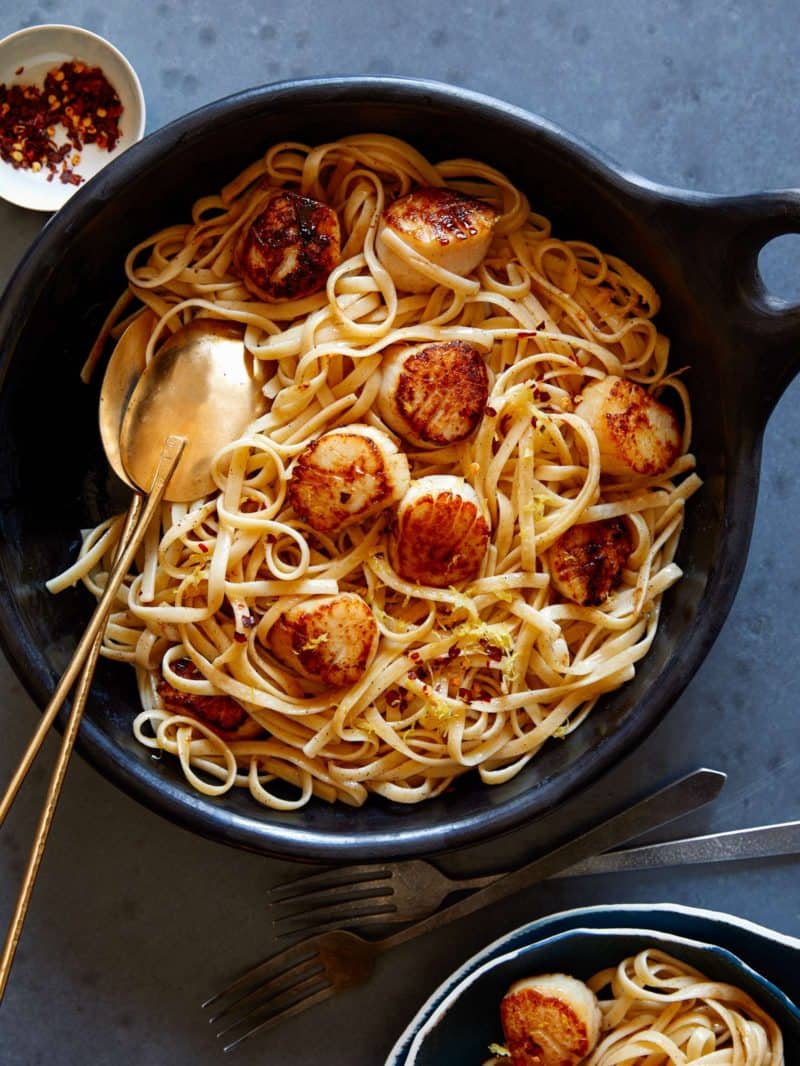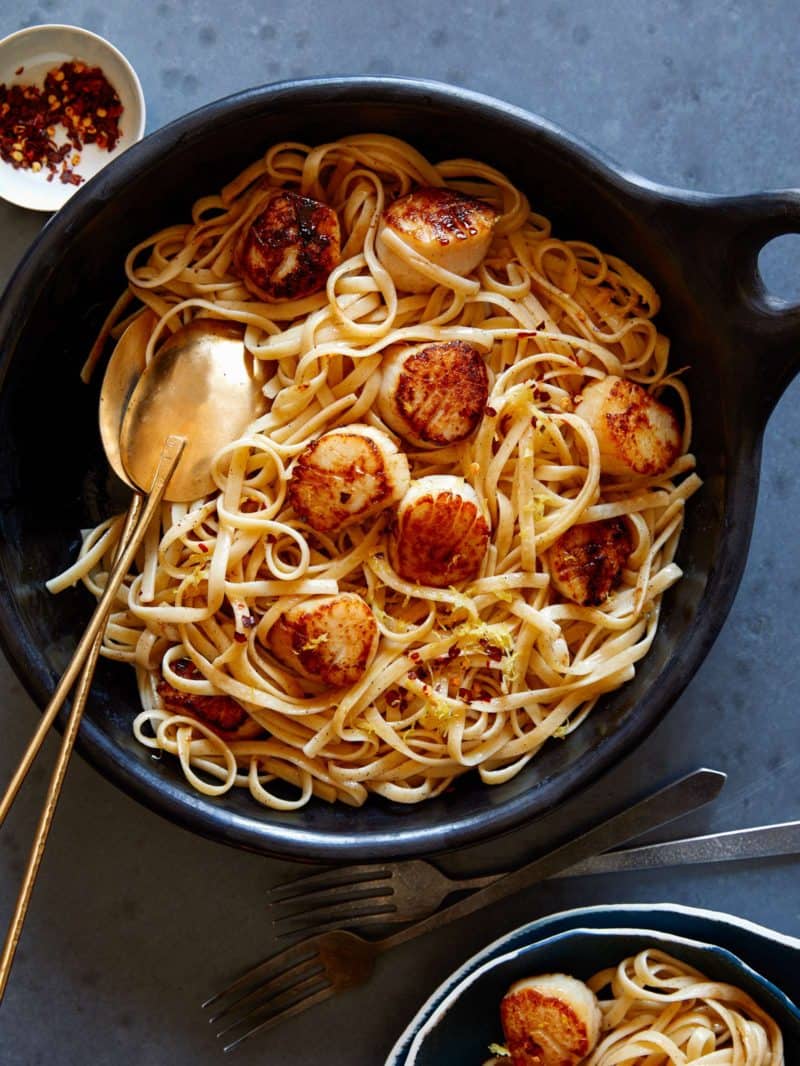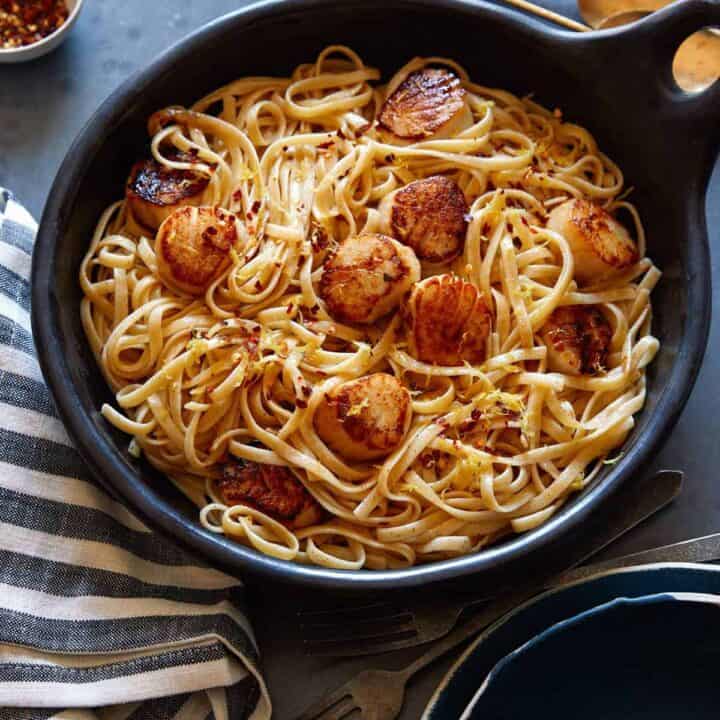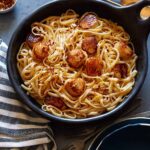 ---
Scallop Linguine tossed in Browned Butter Sauce
INGREDIENTS
10

ounces

dry linguine

12

large

scallops, beards removed

½

cup

(1 stick) unsalted butter, divided

2

garlic cloves, thinly sliced

pinch to ½ teaspoon crushed red pepper flakes, plus more for serving

salt and pepper to taste

lemon wedges

for serving
INSTRUCTIONS
 Fill a large pot with water and bring to a boil over high heat. Once water is boiling, add a small handful of salt to water and pasta to pot. Boil pasta until al dente (with a slightly bite), 7 to 8 minutes, stirring occasionally. Remove from heat, drain pasta into a colander, reserving ½ cup pasta water and set aside. Gently rinse pasta until cool water and set aside.

Pat scallops dry and generously season with salt and pepper.

Place a large skillet over medium-high to high heat. Once skillet is hot, melt 3 tablespoons butter.

Add scallops to skillet and sear for about 3 minutes on each side, making sure not to touch them until they are ready to be flipped. Once scallops have been seared on each side, add reserved pasta water to skillet and cover to steam and cook scallops through, 1 to 2 minutes.

Transfer scallops to a warm plate and set aside.

Return skillet to stovetop and reduce heat to medium-low.

Melt remaining butter, add garlic and crushed pepper flakes and toast until butter is just barely beginning to brown. Season with salt and pepper. Raise heat to medium, add pasta to garlic and browned butter sauce and toss together for 3 to 4 minutes, until pasta is well coated in sauce. Adjust seasonings with salt and pepper and add scallops back to skillet. Toss together and serve with more crushed pepper flakes (optional) and lemon wedges on the side.