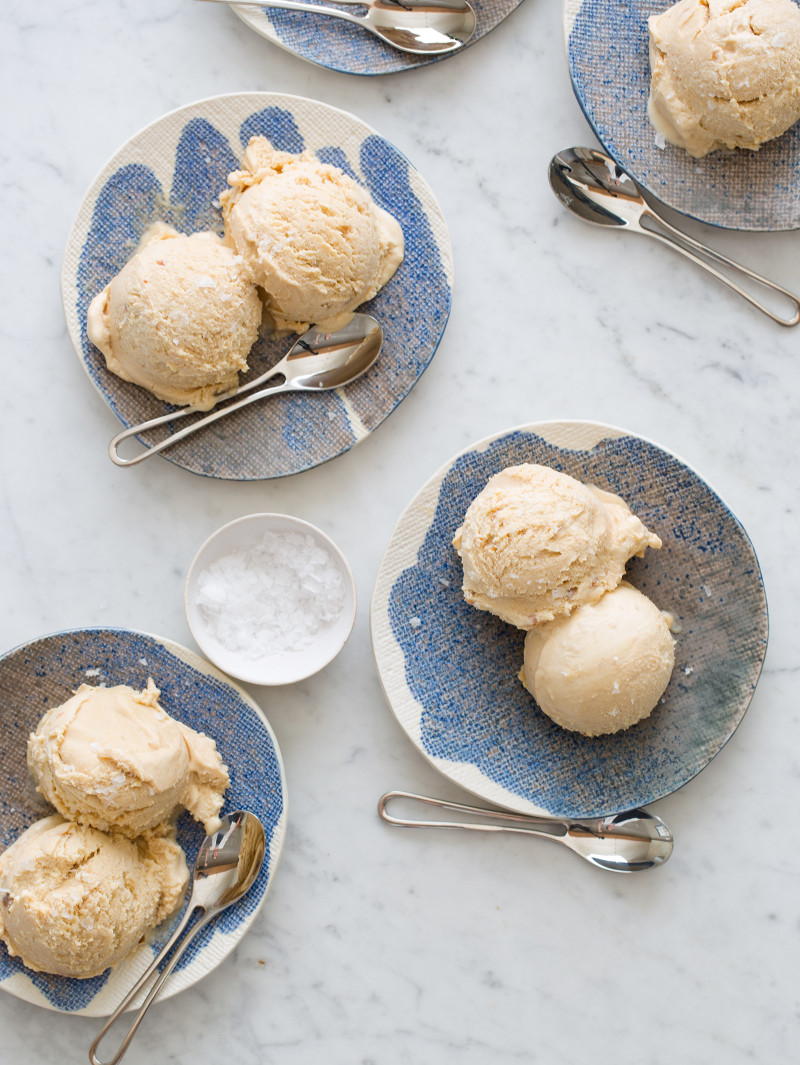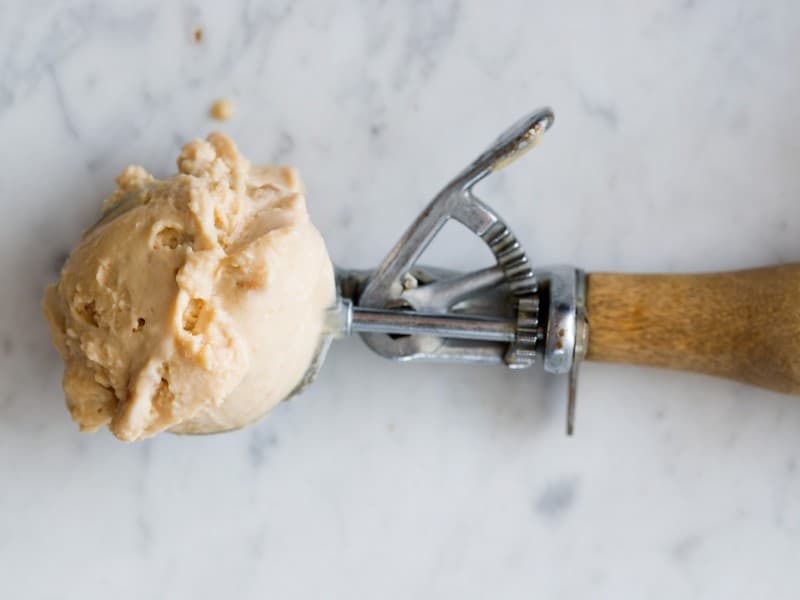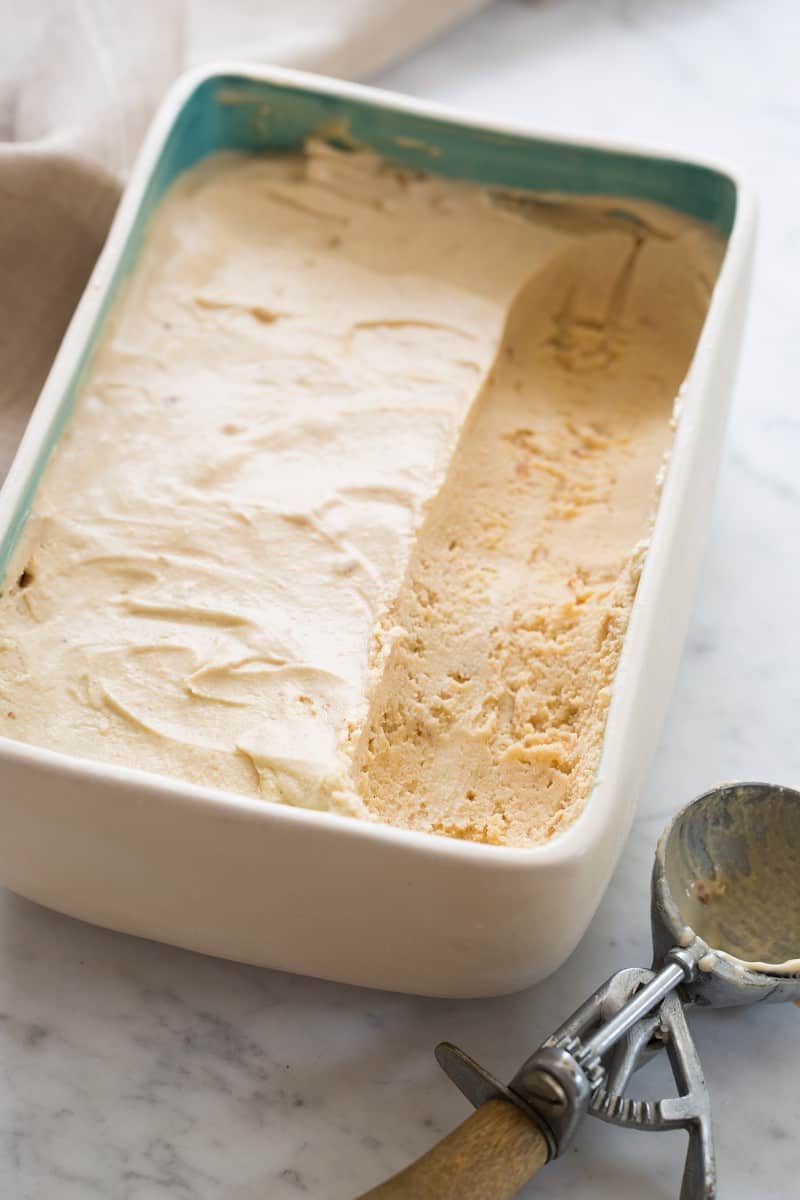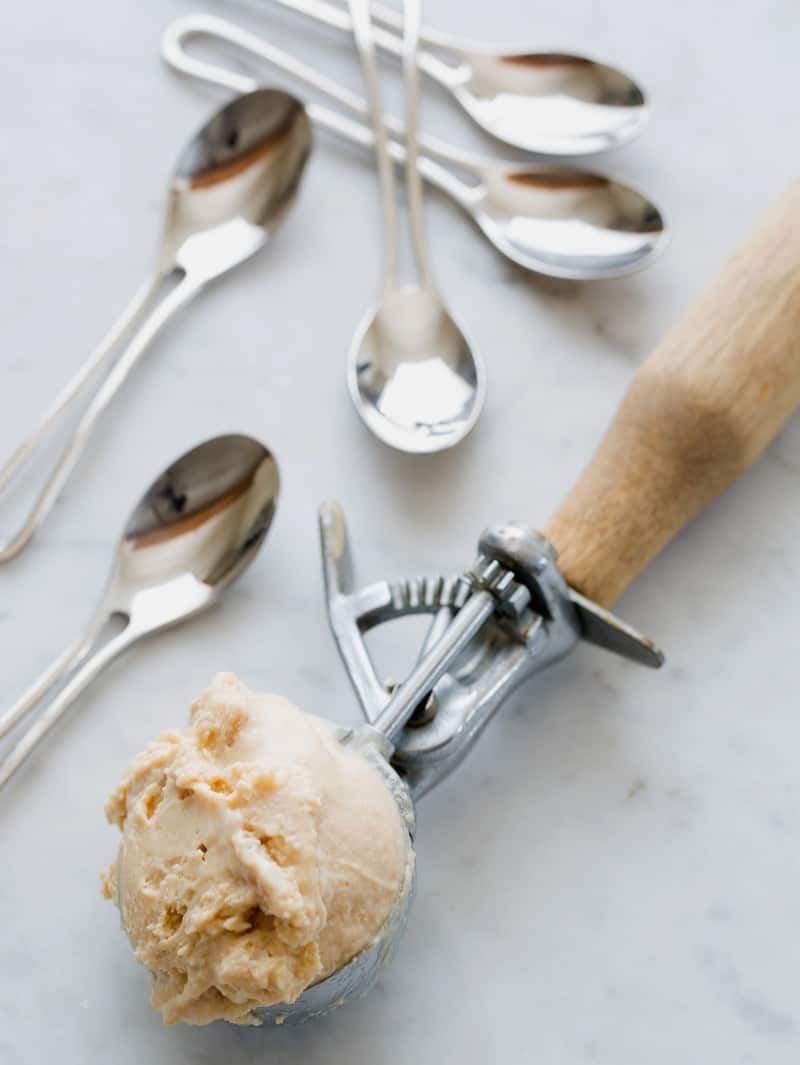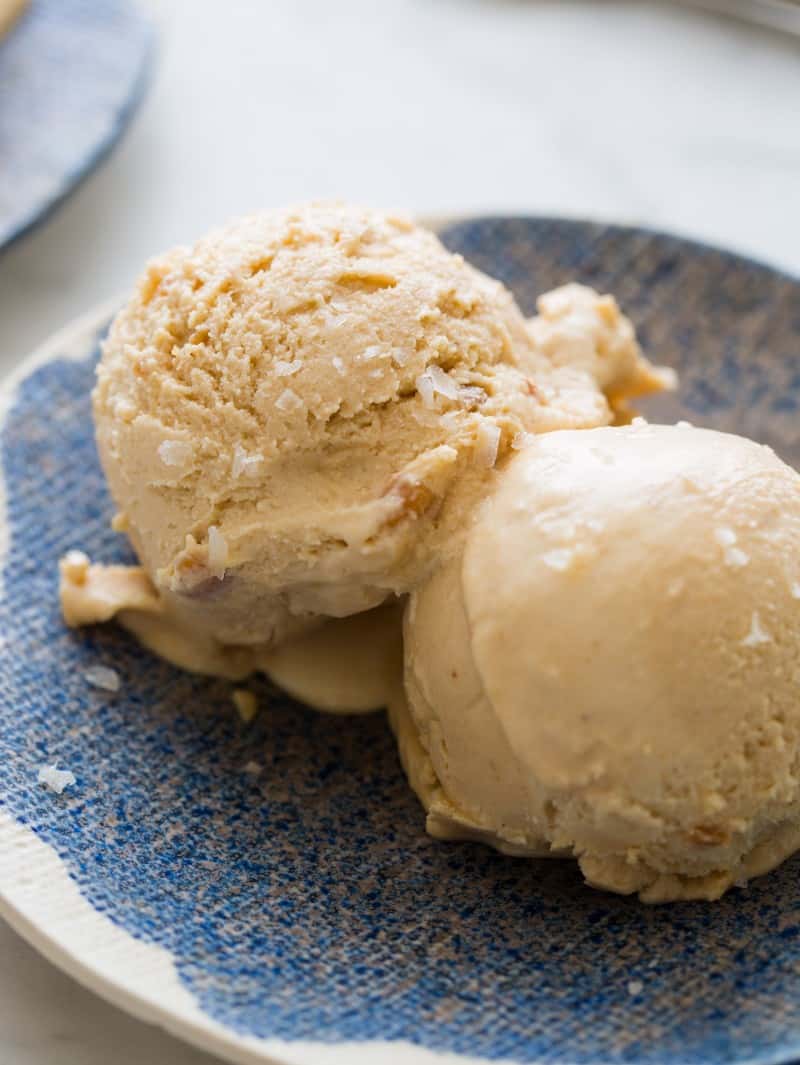 When I was little my Dad used to make these mini peanut butter and jelly sandwiches out of Ritz crackers. It was one of my favorite all time snacks. I still am very much into peanut butter and jelly. Now I love crunchy peanut butter and raspberry jelly on grainy wheat bread. So delicious. Being a big peanut butter fan I freaking love this ice cream. So creamy and so salty, this ice cream is the best peanut butter ice cream I have had. Why? Because it's perfectly balanced. Let me explain. A lot of peanut butter ice creams out there call for too much peanut butter, and then paired with the cream and sugar, it just becomes too much. This ice cream is is definitely peanut – buttery, but not too much so. If you have ritz on hand, you should absolutely make some ice cream sandwiches. It helps too if you assemble the sandwiches and stick them back in the freezer for a bit so they don't become a melty mess. :)
♥ Teri
Salty Nuts Ice Cream
Makes 1 quart
Ingredients:
2 cups heavy cream
1 1/2 cup whole milk
1 cup creamy peanut butter, warmed
3/4 cups superfine sugar
1 teaspoon vanilla extract
1/2 teaspoon sea salt flakes plus more for garnish
1/4 teaspoon ground cinnamon
Directions:
1. Place all ingredients into a large mixing bowl and whisk until sugar and peanut butter fully dissolves.
2. Cover ice cream and chill in the refrigerator for 2 to 3 hours.
3. Whisk chilled ice cream base and freeze according to your machine's manufacturer's instructions. (be careful not to over-churn ice cream to ensure ice cram is creamy and smooth)
4. Scoop ice cream into bowls and top with sea salt. Serve immediately.