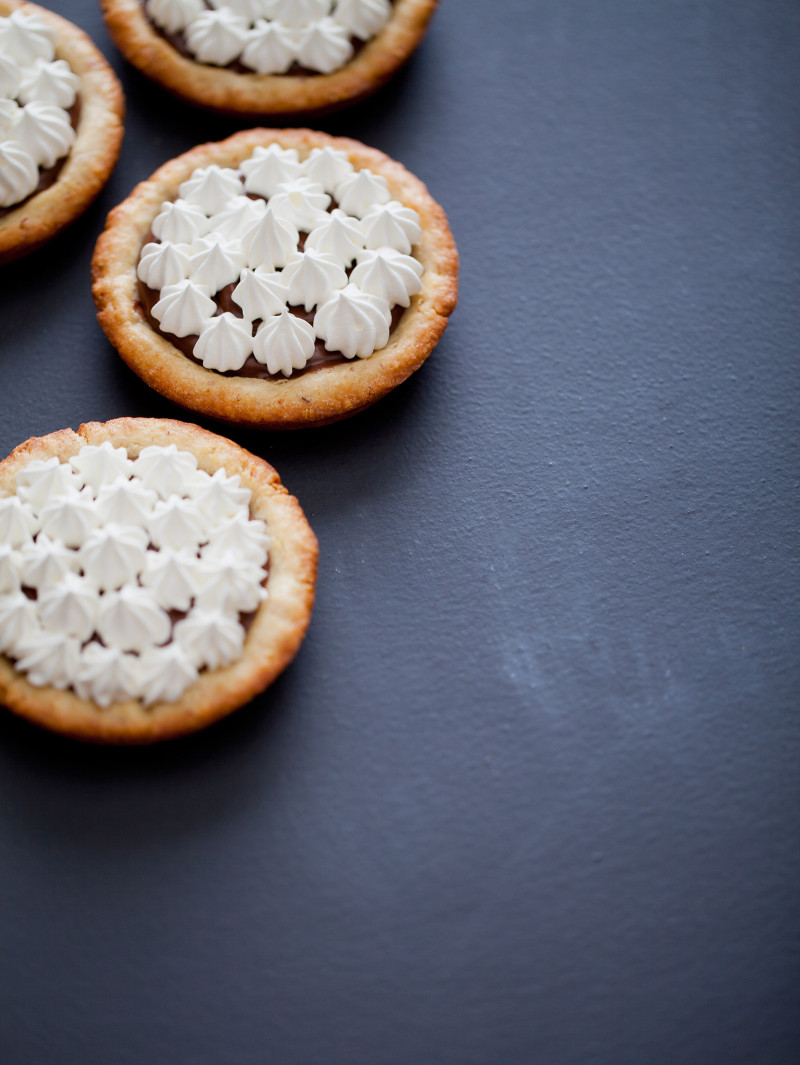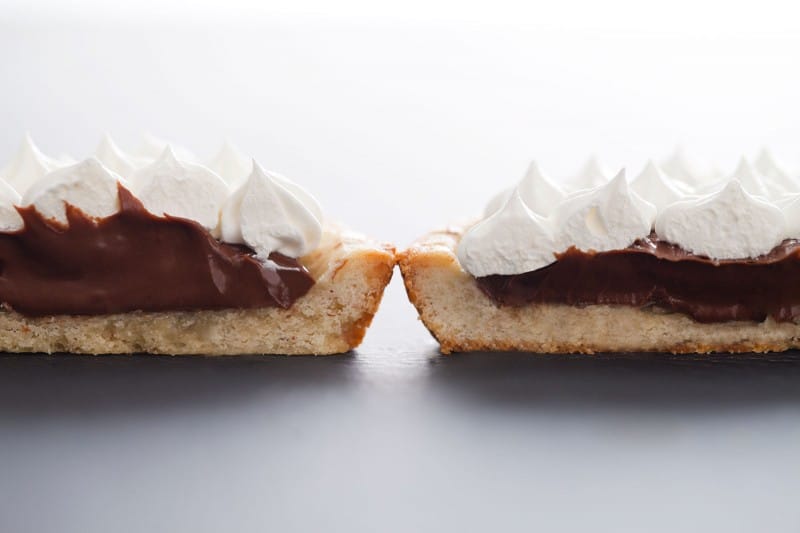 Hi All! So I know I say it all the time, but…..I don't have a sweet tooth. I really wish I had one, but I just don't. I love making sweets, but could totally care less about eating them. Maybe it's because my mom was never a "baker" so to say while my sister and I grew up. Maybe it's because sometimes my parents and I tend to order a few appetizers to share after a big meal instead of a dessert or two to split (true story). Or maybe it's just the way I was hardwired, I don't know. In my mind a piece of cake will never look as appetizing as a cheeseburger, I'll always walk away from a cream puff, to indulge in a pate and cheese plate and saying no to ice cream is no big, while short-ribs? Impossible.
There's one exception to this….Nutella. What is it about this stuff that get people (including me) so excited? I think it's the chocolate-hazelnut flavors and the smooth, rich texture. I also think it's because it reminds me of "Yan-Yans". PLEASE tell me somebody know what I'm talking about? Those toasty, sort of sweet, bready sticks that are served along side a small amount of chocolate or strawberry…not even sauce but frosting! These things are awesome…but I digress.
Back to Nutella…it's great; today we have an awesome and super simple salted Nutella tart recipe for you all. I added a touch of sea salt and topped it with a light whipped cream to offset the super decadent Nutella. Oh and lets not forget the super buttery and nutty crust! I used almonds because it's what I had on hand, but you could replace I with hazelnuts if you prefer. Enjoy!
xx Jenny
Salted Nutella Tarts
Makes 12
Ingredients:
almond nut butter crust:
1 cup all purpose flour
½ cup ground almonds
¼ teaspoon salt
8 tablespoons (1 stick plus) unsalted butter, cut into cubes
1 large egg yolk
1 ½ tablespoons ice water
1 ½ cups Nutella
1 tablespoon sea salt, divided
whipped cream:
1 cup heavy cream
3 tablespoons granulated sugar
2 teaspoons vanilla extract
Directions:
1. Preheat oven to 375°F.
2. Place flour, almonds and salt into a food processor and pulse together.
3. Add butter and pulse until the mixture becomes a fine mealy texture.
4. Add egg yolk and water and pulse until well combined and a dough forms.
5. Remove dough from the food processor and lightly knead.
6. Divide and press the dough into twelve, 3 inch tart shells.
7. Chill the tart shells in the freezer for 30 minutes.
8. Fill each shell with pie weights and place onto a baking sheet.
9. Bake for 15 minutes then lower the oven temperature to 350°F, remove the pie weights and continue to bake for another 10 to 12 minutes or until the shells are lightly brown.
10. Allow to cool completely before removing baked crusts from the tart shells. Fill each crust with Nutella and top with a sprinkle of sea salt.
11. For the whipped cream: Place the ingredients for the whipped cream into a mixing bowl and beat together with a hand mixer. Beat the mixture until stiff peaks form.
12. Scoop the mixture into a piping bag and pipe over each tart. Serve or chill before serving.