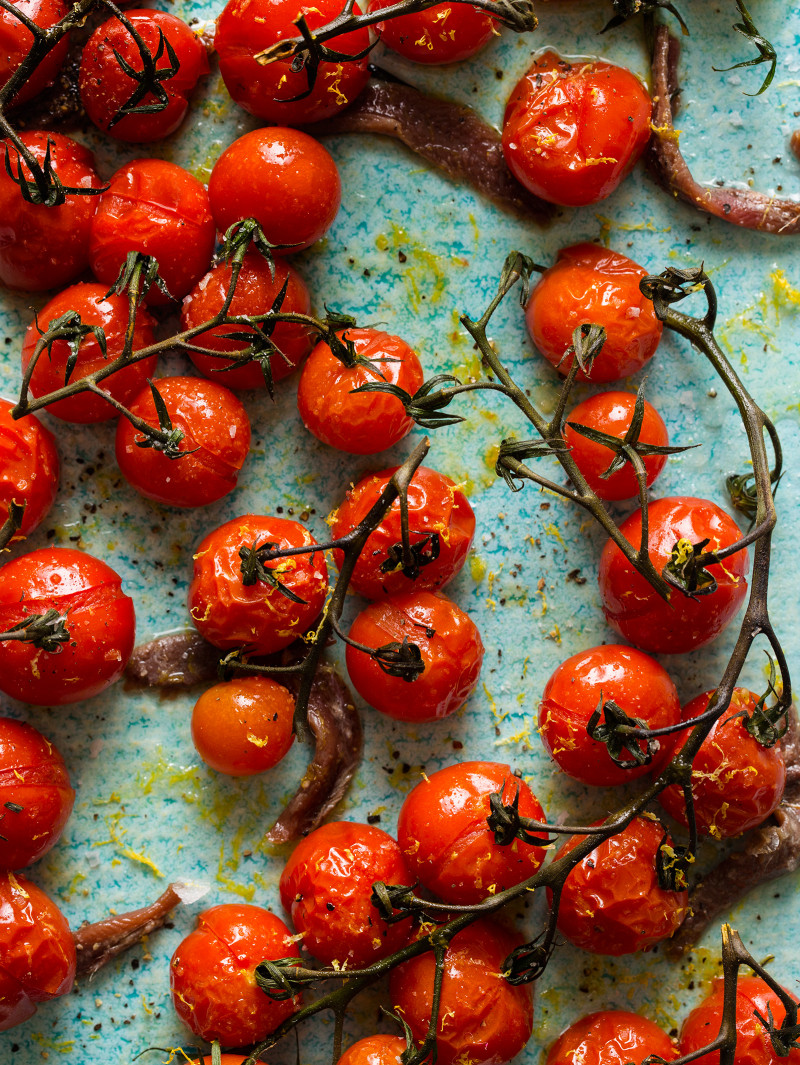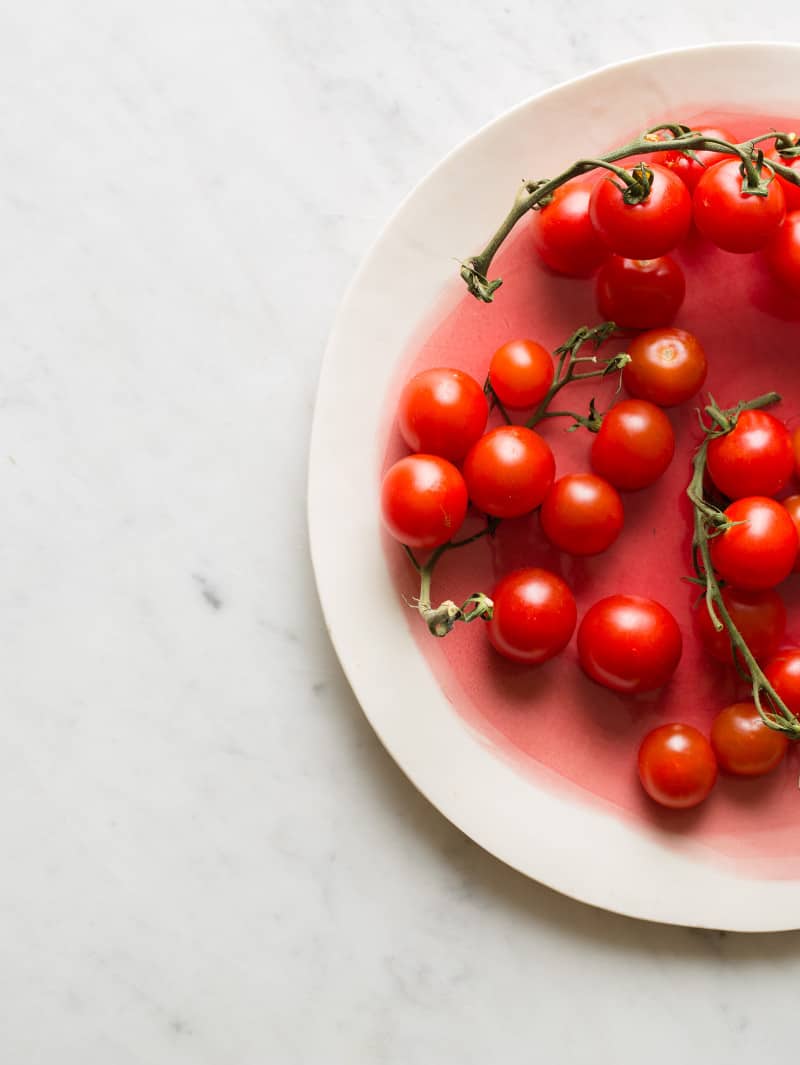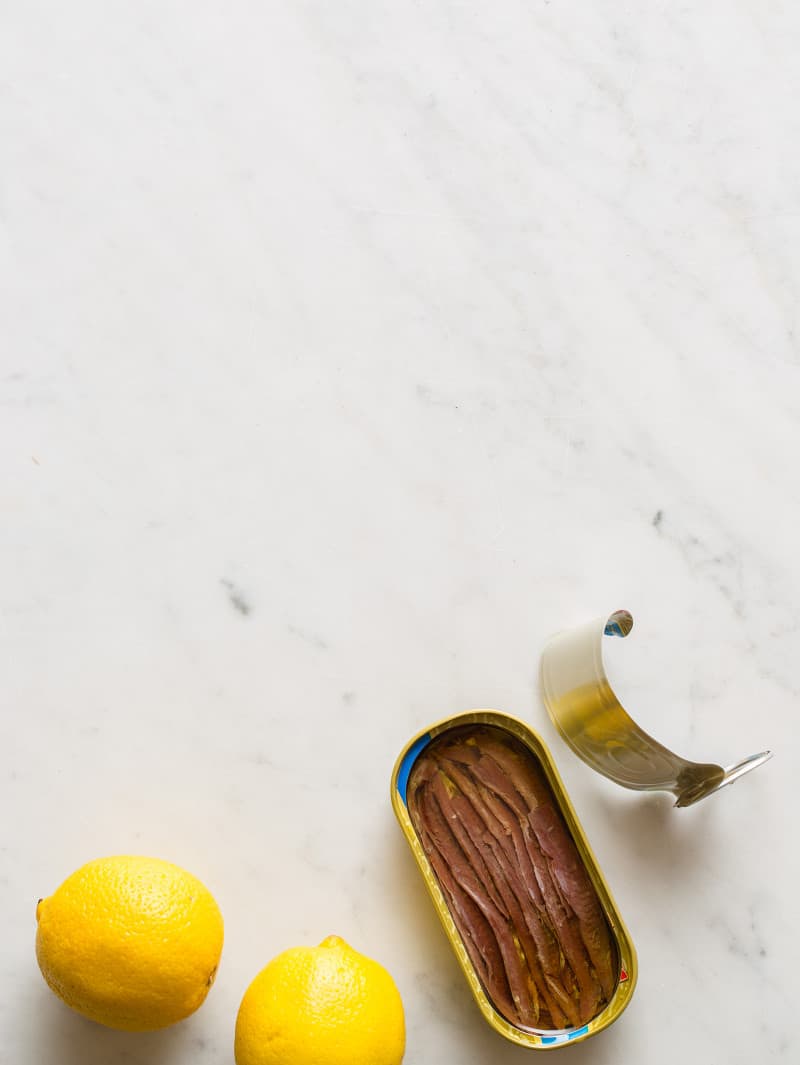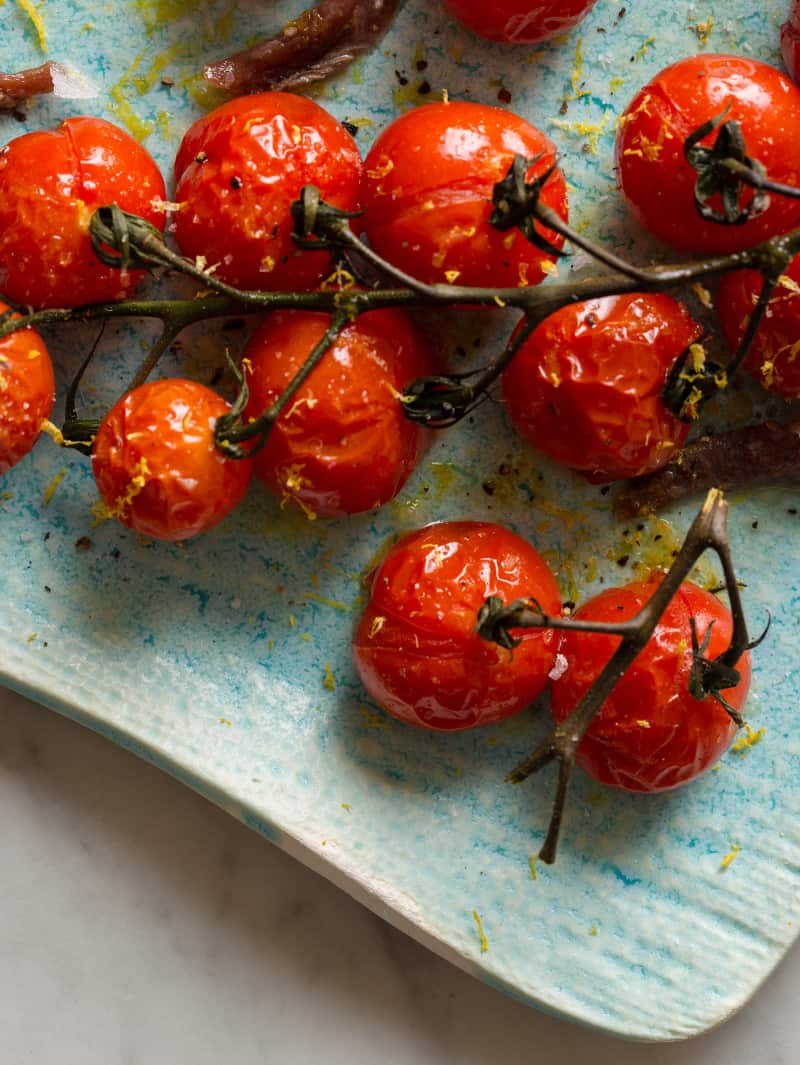 It's funny how much you can really take after your parents when it comes to really weird and specific food preferences. My Dad loves burnt cookies, you know the ones at the edge of the cookie sheet that cook more than all the others because your oven is funky? Yea, those ones are his favorite, and they are mine too. My Dad also loves anchovies, and so do I. Sometimes, rarely, but sometimes I get a crazy craving them. I don't really want them on my Caesar salad, or on my pizza, I want them in a way where I am tasting all the briny salty goodness they have to offer. Which is why I love this recipe for Roasted Tomatoes on the Vine with Anchovies. Not only does it show off anchovies, but it's so easy to make. You can bulk this up just a little by serving it with crostini, but I don't think it needs it. This is one of those recipes where the food is prepared simply, and it's good just because everything together is married perfectly, and balanced perfectly. I really love this recipe, and if you love anchovies, you will know why!
♥ Teri
Roasted Cherry Tomatoes on the Vine with Anchovies
Serves 4 to 5
2 bunches (cherry tomatoes on vine (about 30 tomatoes)
2 1/2 tablespoons extra virgin olive oil
1/2 lemon, juiced (about 3 tablespoons)
8 anchovy fillets packed in oil, drained
sea salt and pepper to taste
garnishes:
1/2 teaspoon crushed red pepper flakes (optional)
1 lemon, zested
Directions:
1. Preheat oven to 375°F.
2. Place tomatoes onto a baking sheet and drizzle with oil. Toss together with lemon juice, salt and pepper.
3. Roast for 20 to 25 minutes or until tomatoes have burst and caramelized. Allow to cool for about 5 minutes.
4. Spread anchovies around a platter. Carefully top anchovies with tomatoes and finish with a sprinkle of crushed pepper flakes, if using, and lemon zest. Season with salt and pepper. Serve.