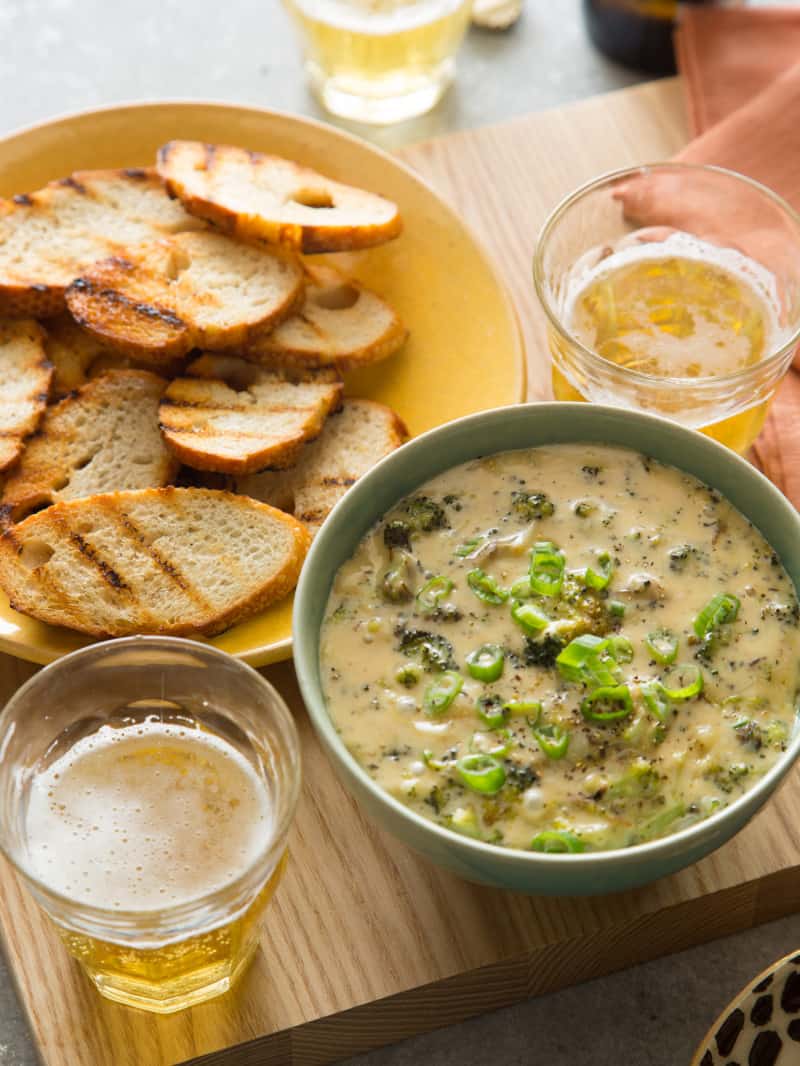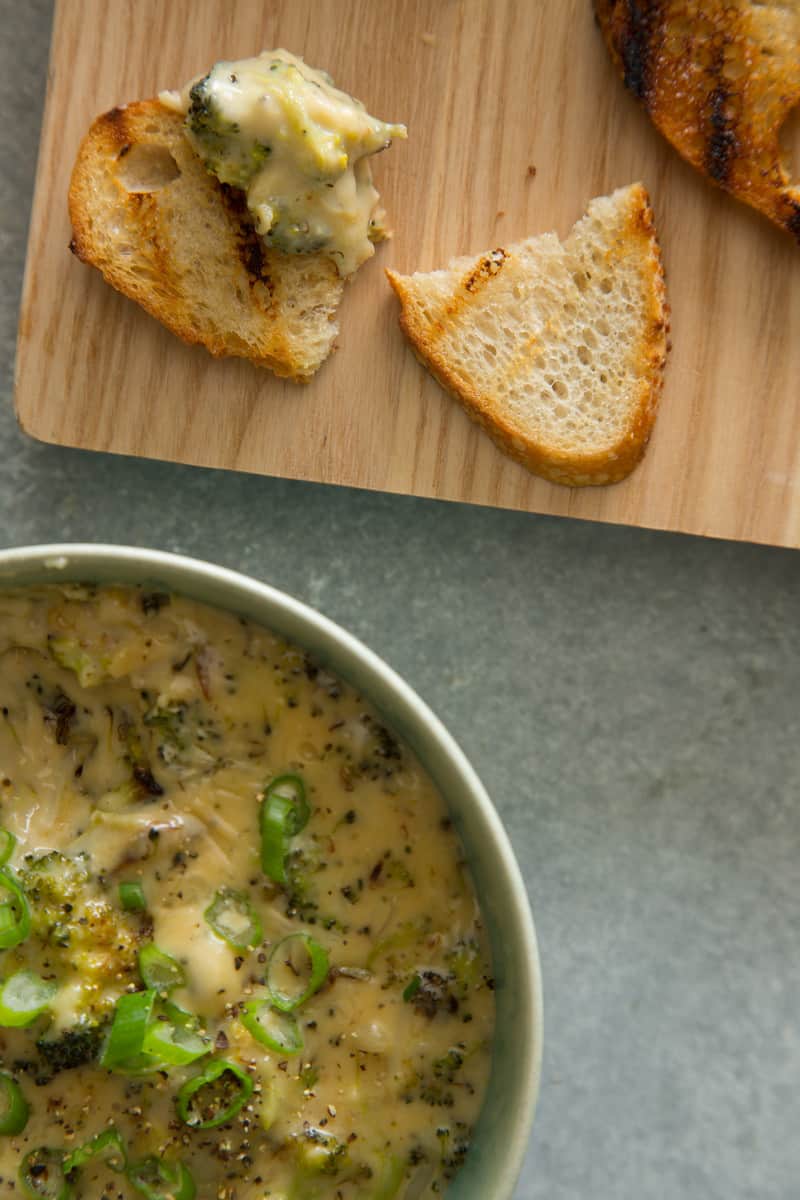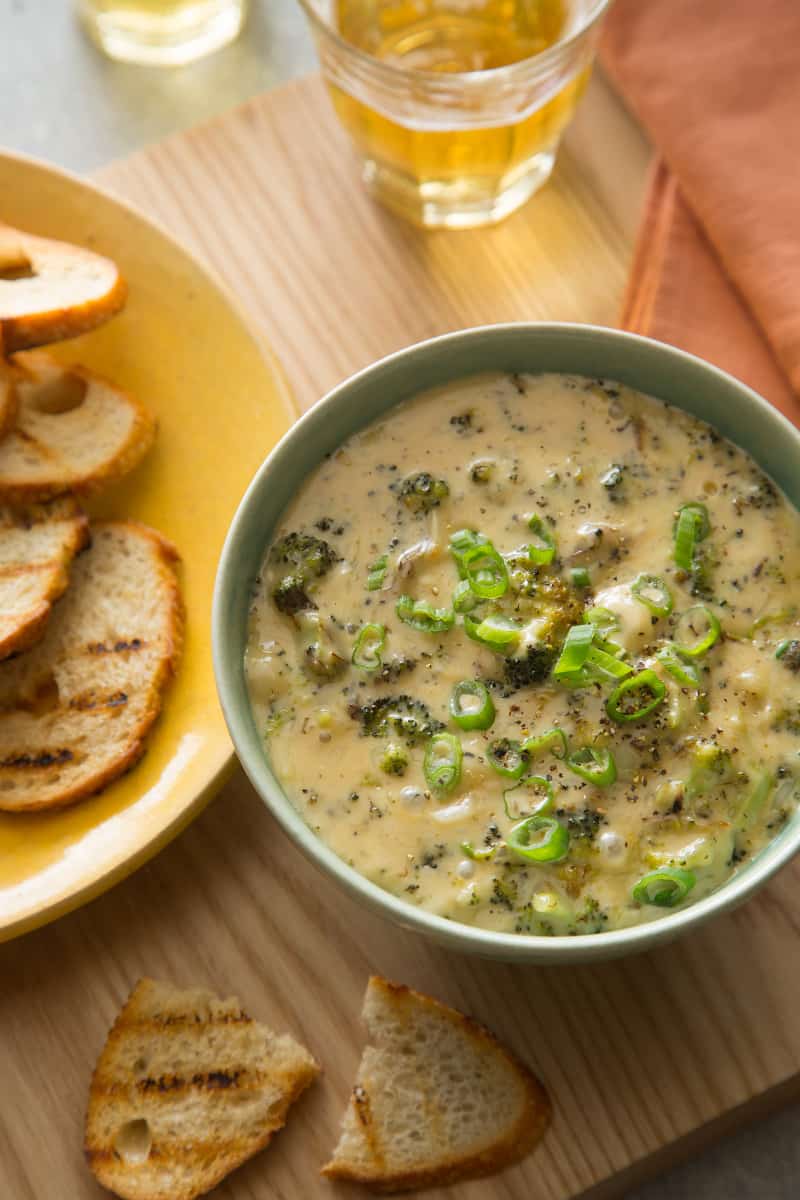 Today we have another recipe for you concerning cheese and melting it and dipping carbs in it. We posted our Roasted Poblano Queso Fundido for Super Bowl a couple of weeks ago, but thought this flavor combo would be amazing so we decided to share this with you now, for no special occasion other than melted cheese is great. I present our Roasted Broccoli and White Cheddar Queso Fundido. I never really liked broccoli going up, but as an adult I quickly realized that was because all vegetables ever consumed in my house were steamed, which is by far (in my opinion) one of the worst ways you can prepare vegetables. Roasted vegetables are so much better and so much more delicious. So naturally we added a roasted vegetable to our white cheddar queso because that 'kind of' evens out the fact you're about to eat a whole vat of melted cheese (it doesn't even it out at all but that's neither here nor there). Let the cheese melting begin!
Roasted Broccoli and White Cheddar Queso Fundido
Serves 6 to 8
Ingredients:
1 1/2 tablespoons unsalted butter
1 garlic clove, minced
2 tablespoons mined shallots
1 teaspoon minced fresh thyme
1 1/2 cups chopped roasted broccoli florets, diced
4 ounces chicken or vegetable stock
1 1/2 teaspoons fresh lemon juice
8 ounces shredded white cheddar
salt and pepper to taste
salt and cracked black pepper
Directions:
1. Place a small pot over medium-high heat and melt butter.
2. Add garlic, shallots, thyme, and broccoli and sauté for 3 to 4 minutes.
3. Stir in stock and turn heat down to simmer. Simmer mixture until most of the liquid has evaporated.
4. Toss the shredded cheese with the lemon juice and set aside.
5. Lower the stovetop heat to low and begin adding the cheese, 2 ounces at a time (stirring constantly with a wooden spoon).
6. Once all the cheese has been added, continue to stir until the mixture is smooth. Lightly season with salt and pepper.
7. Transfer to a serving dish and top with cracked black pepper, if using.
8. Serve immediately with crostini or crackers.