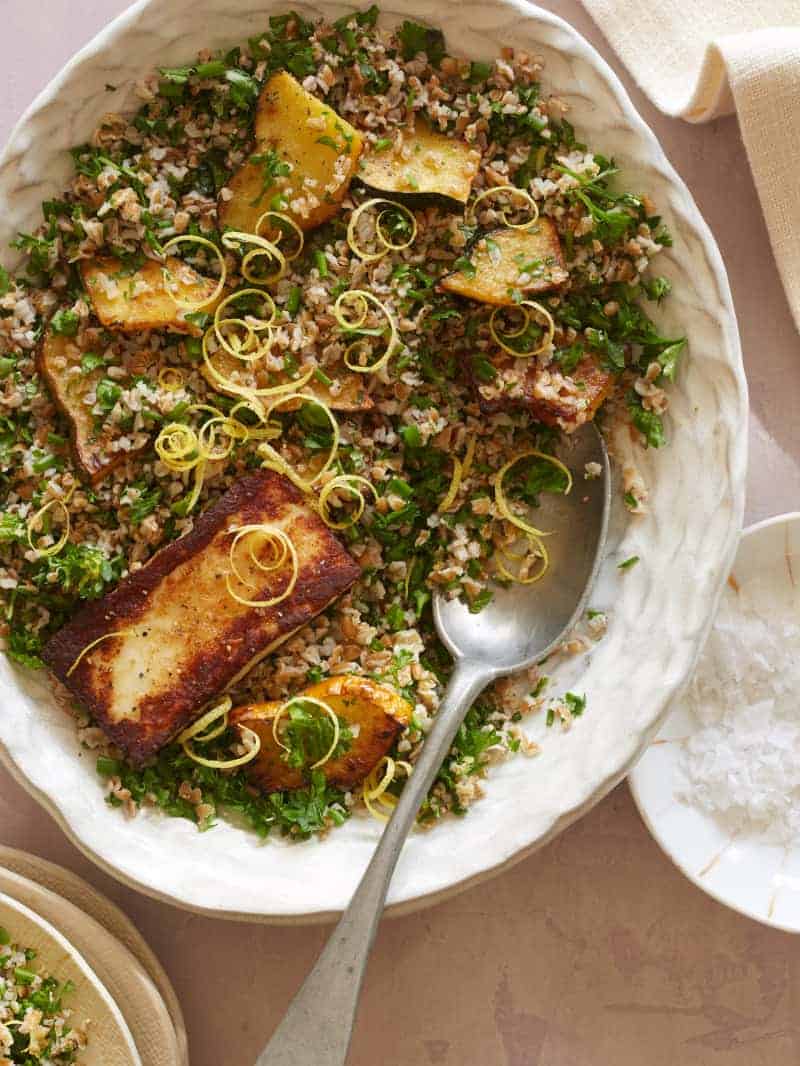 Happy Presidents Day! We have a really beautiful winter tabouli salad for you. We added acorn squash and cranberries with some halloumi which makes this great salad for snacking and sides. Hearty, but not crazy, satisfying yet light enough to be a snack. I love making big batches of salads like this because it makes weeknight dinners so much easier. Just pair with your favorite protein and you're good to go. Happy Presidents Day!
♥ Teri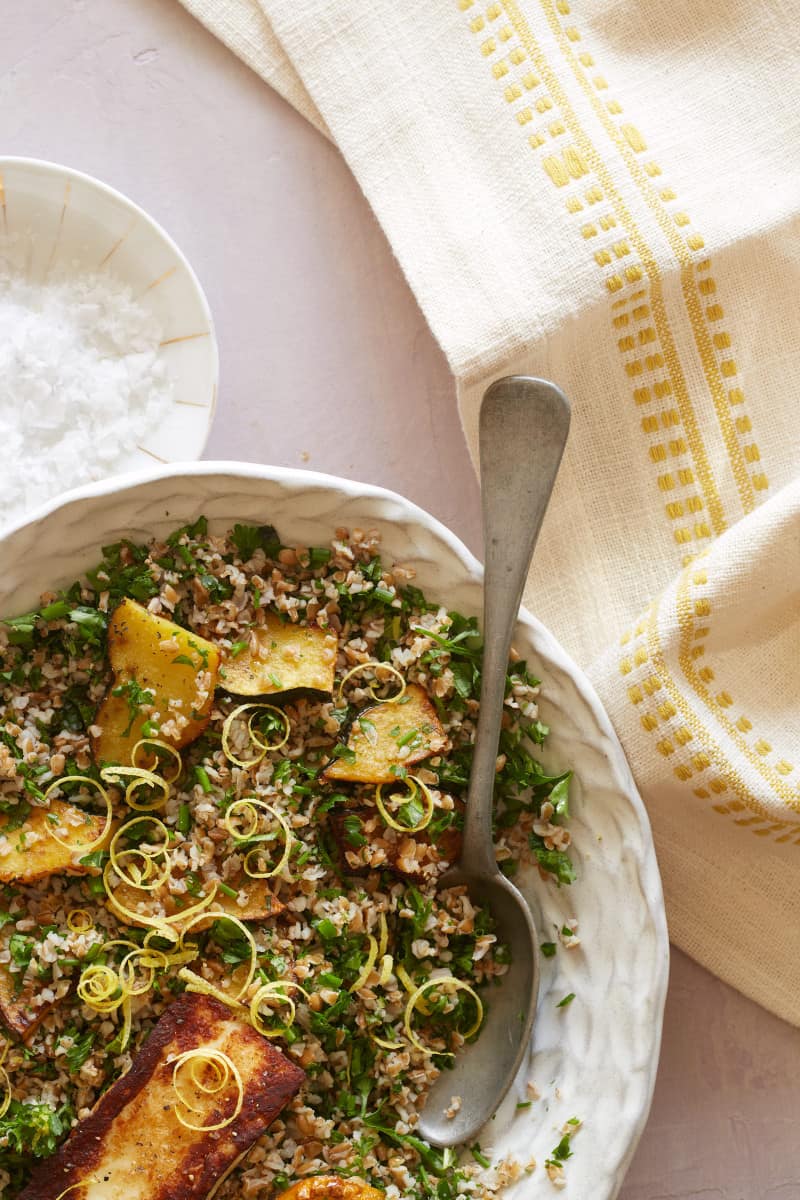 Roasted Acorn + Cranberry Tabouli

Makes 1 1/2 quarts

Ingredients:
1 lemon, zested and juiced
2 tablespoons red wine vinegar
1/3 cup extra virgin olive oil
3 cups cooked bulgar (about 3/4 cup dry bulgar)
1 bunch parsley, finely chopped
1/2 bunch mint, finely chopped
1/4 cup thinly sliced chives
1/2 acorn squash, seeded, thinly sliced and roasted
2/3 cup dried cranberries, roughly chopped
salt and pepper to taste
garnish:
2-3 ounce piece seared halloumi
sliced chives
lemon zest

Directions:
1. Place lemon zest, juice, vinegar, and oil into a large mixing bowl and whisk together. Add remaining ingredients and toss together until well combined and completely coated. Season with salt and pepper.
2. Cover and refrigerate for at least 1 hour and up to 2 days.
3. Remove from the refrigerator and adjust seasonings.
4. Transfer to a serving platter and top with seared halloumi, sliced chives and lemon zest. Serve.