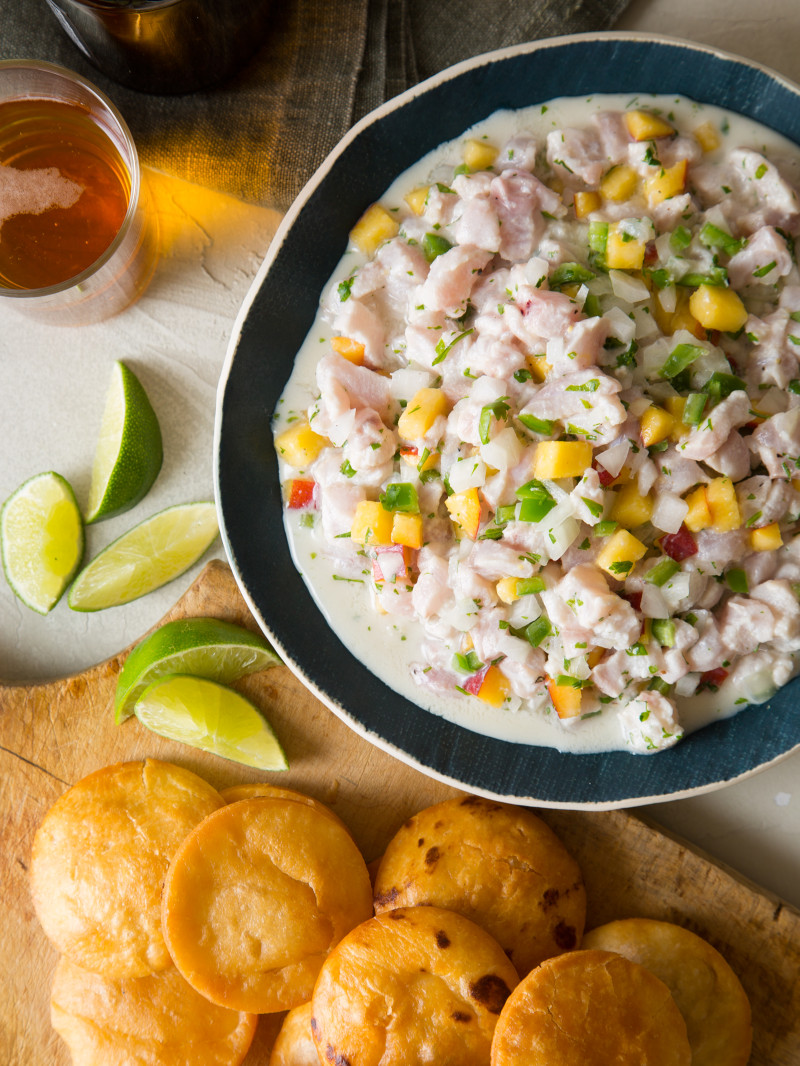 We have another simple ceviche recipe for you today using red snapper! This time though, instead of cooking the fish in lime juice, we're using buttermilk! I really like using buttermilk at times because it cooks and tenderizes the fish gently and leaves the fish super soft, which I really love. I still like finishing this type of ceviche with fresh lime juice at the end for that nice, bright flavor. The sweetness of the peaches also work really well in this dish and since stone fruit is heavily in season right now, it's the perfect time to take advantage of them!
This is such an easy red snapper ceviche and makes the perfect snack/light meal for these hot summer days and nights ahead of us! Enjoy! xx, Jenny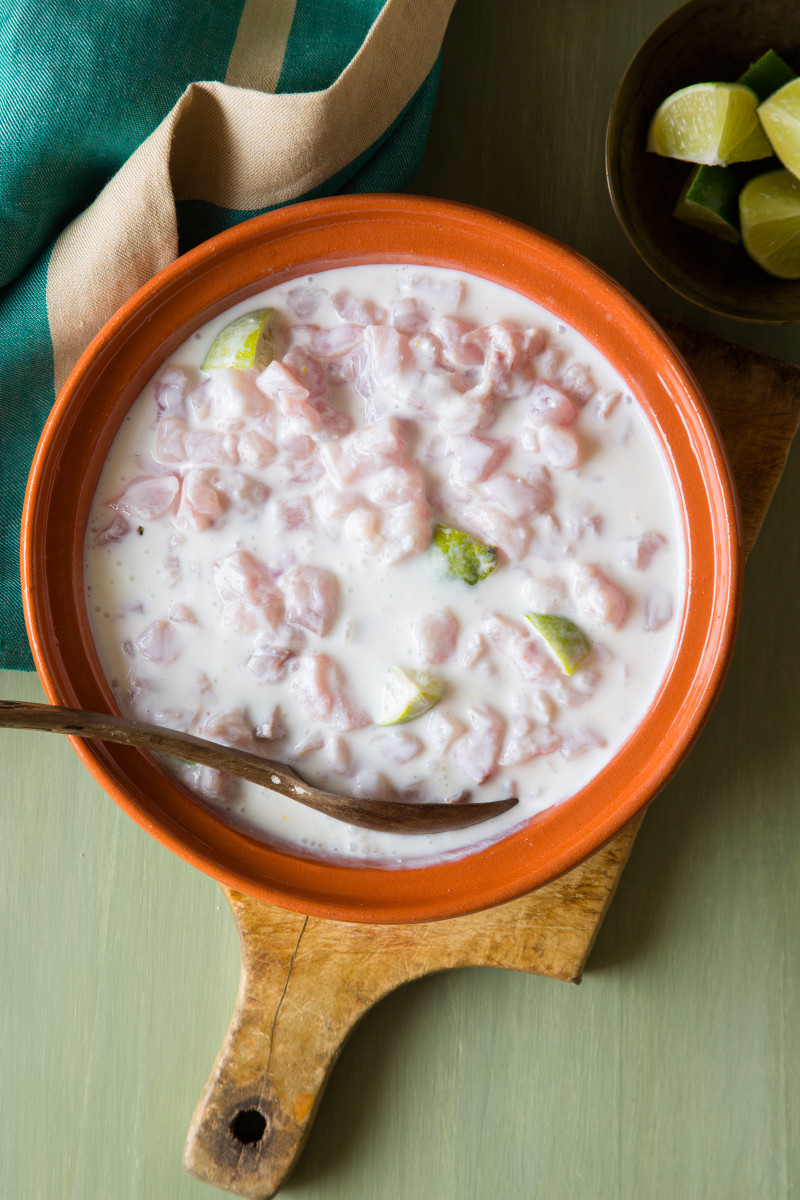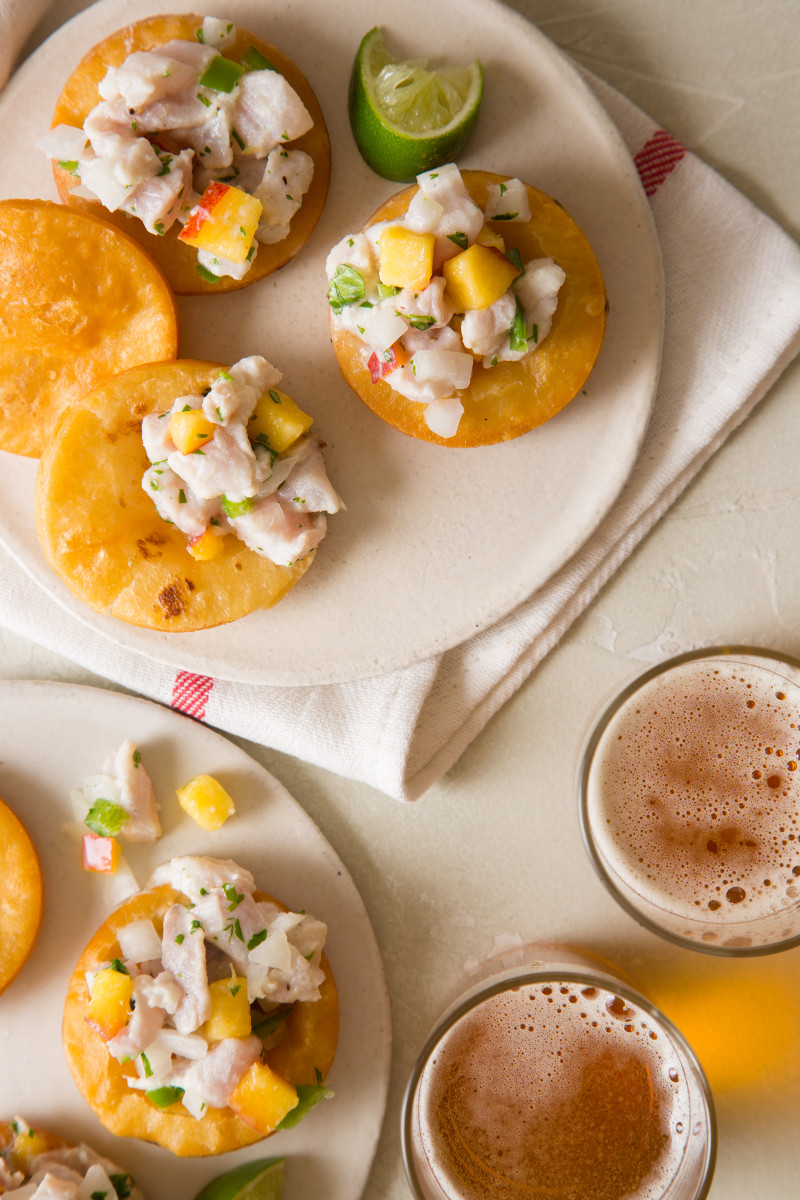 Red Snapper Ceviche
Serves 4 to 6
Ingredients:
2 boneless skinless red snapper fillets (about 1 ½ lbs), diced
2 cups buttermilk
1/2 cup fresh lime juice (from 4-5 limes)
1/2 small yellow onion, diced
1 yellow peach, pitted and diced
1 jalapeno, seeded and diced
2 tablespoons minced cilantro
salt and pepper to taste
Directions:
1. Place snapper and buttermilk into a mixing bowl. Stir and refrigerate for about 30 minutes to 1 hour.
2. Carefully drain the buttermilk from the fish and discard.
3. Pour lime juice over fish, season with salt and pepper and gently stir.
4. Fold in the remaining ingredients and refrigerate for another 15 minutes.
5. Adjust seasonings and serve with tortilla chips of tostadas.