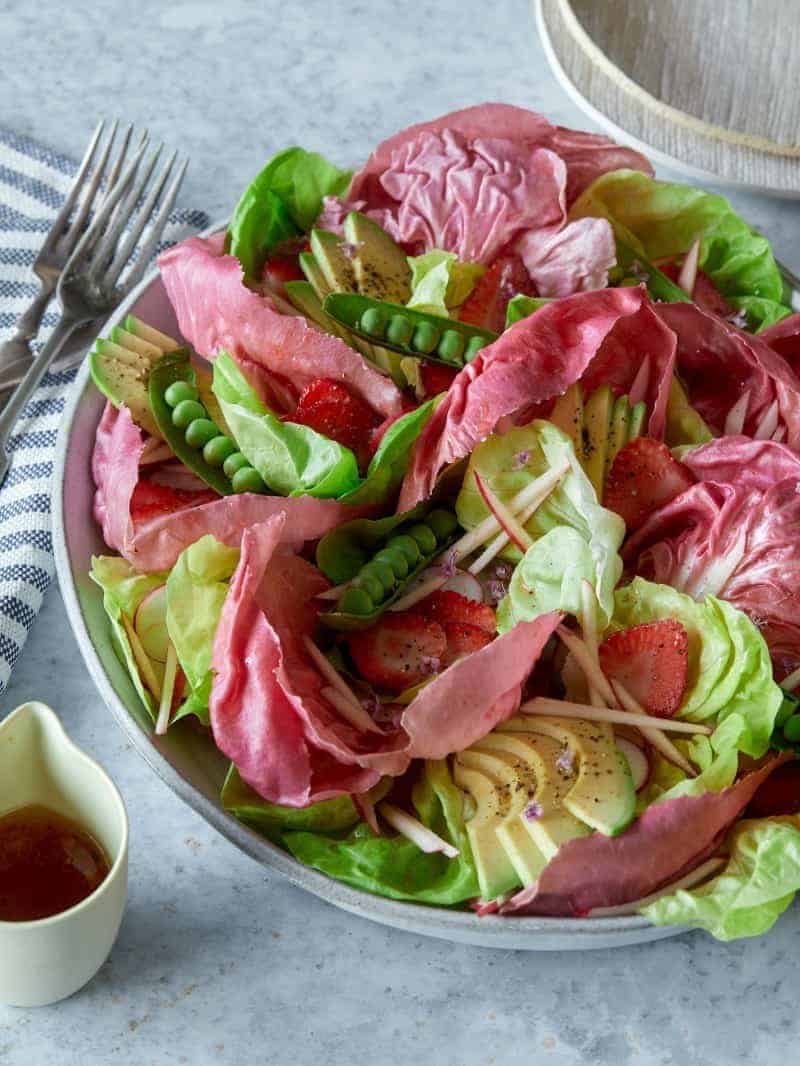 Believe it or not we actually found this beautiful pink radicchio at our local grocery store! You obviously don't need to use pink raddichio exclusively, but it sure does make this salad look amazing. We have been sitting on this recipe for a little bit because we thought we would try and time it with Mothers day because it's sooo pretty! It utilized a ton of in season ingredients which we love doing. :)
♥ Teri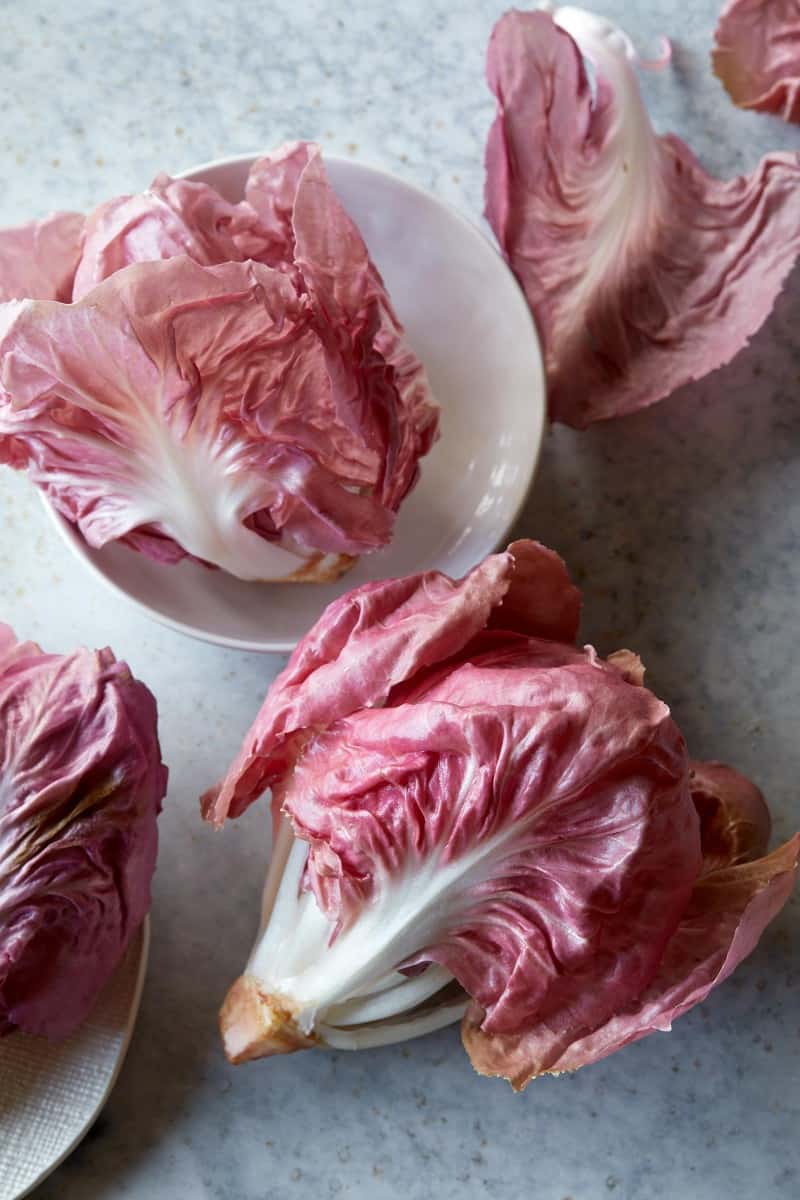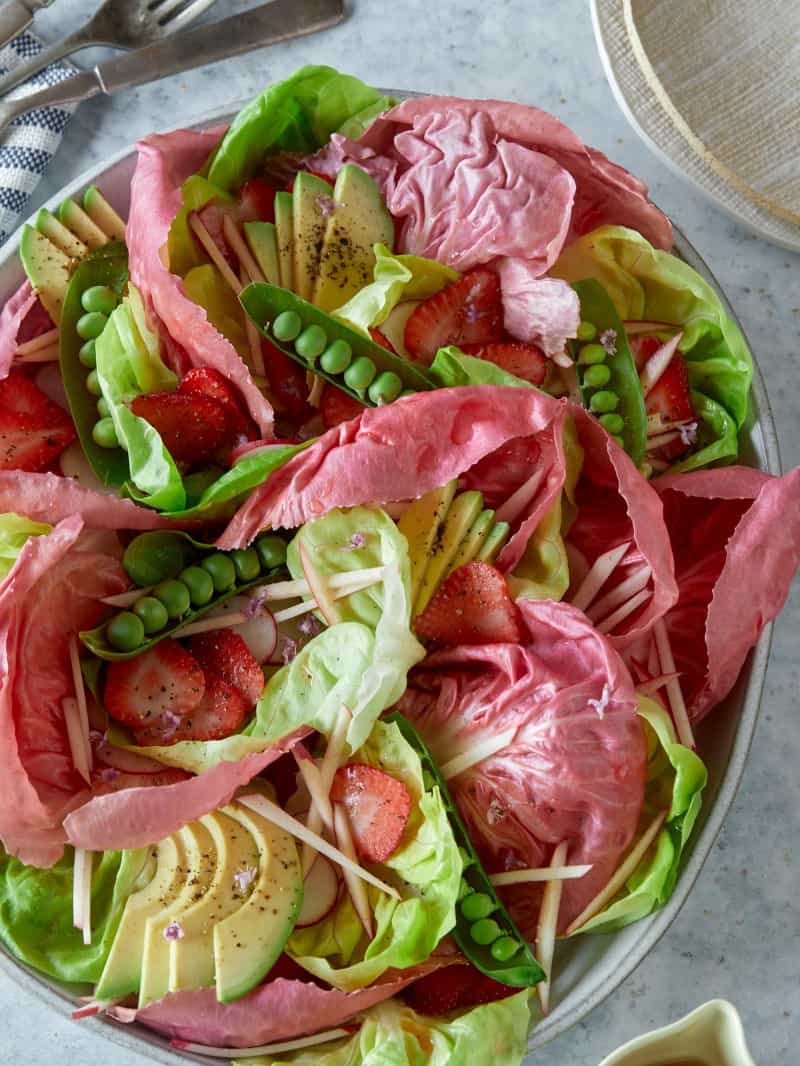 Radicchio, Butter Lettuce and Sweet Pea Salad

Serves 3 to 5

Ingredients:
tangy mustard vinaigrette:
1 small shallot, minced
1 garlic clove, minced
3 tablespoons red wine vinegar
2 1/2 tablespoons honey
1 tablespoon Dijon mustard
1/3 cup plus 1 tablespoon extra virgin olive oil
Salt and pepper to taste

1 head butter lettuce leaves, separated
1 head rosa radicchio leaves, separated
1 apple, cut into matchsticks
3 radishes, stemmed, thinly sliced
10 small English pea pods, ends trimmed and sliced in half lengthwise
5 strawberries, thinly sliced

Directions:
1. Place all vinaigrette ingredients, except for the oil, into a mixing bowl and whisk together.
2. While whisking, drizzle oil into the mixing bowl in a thin and steady stream until completely blended together. Season with salt and pepper.
3. Tear butter lettuce and radicchio leaves into large pieces and toss together in a large, shallow bowl.
4. Spoon some of the vinaigrette over the leaves and toss together.
5. Top leaves with red onion, radishes and English peas and drizzle with more vinaigrette.
6. Sprinkle salad with chives and serve.