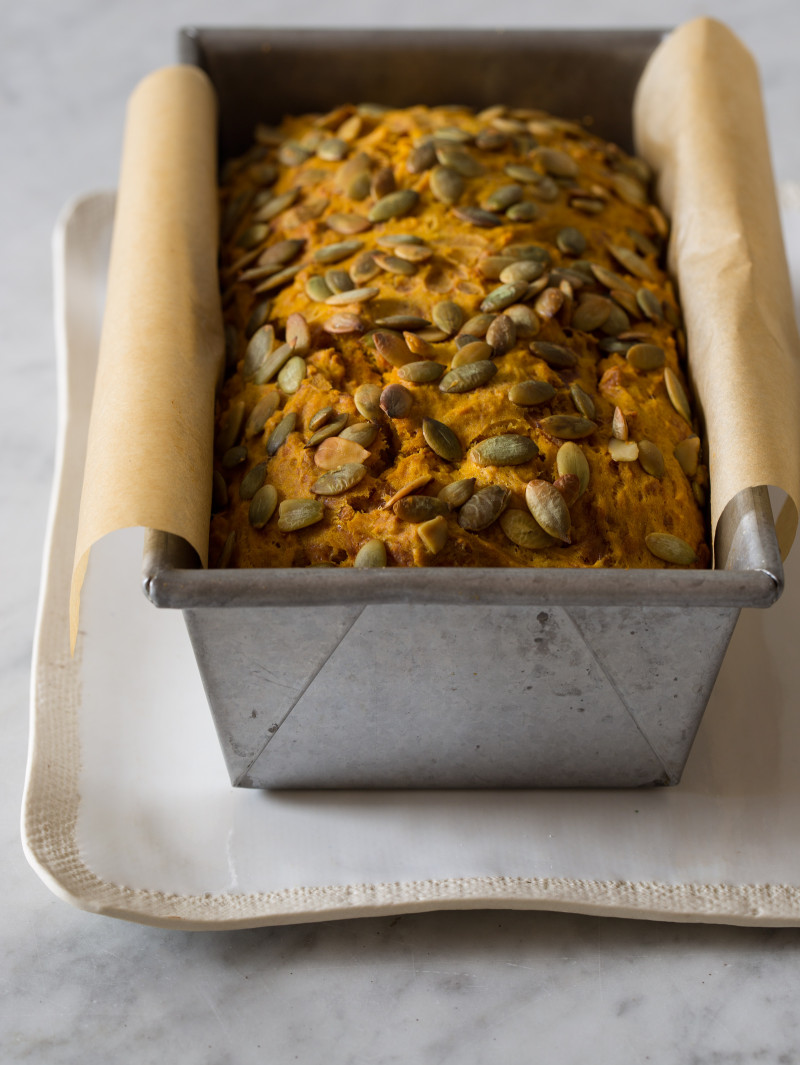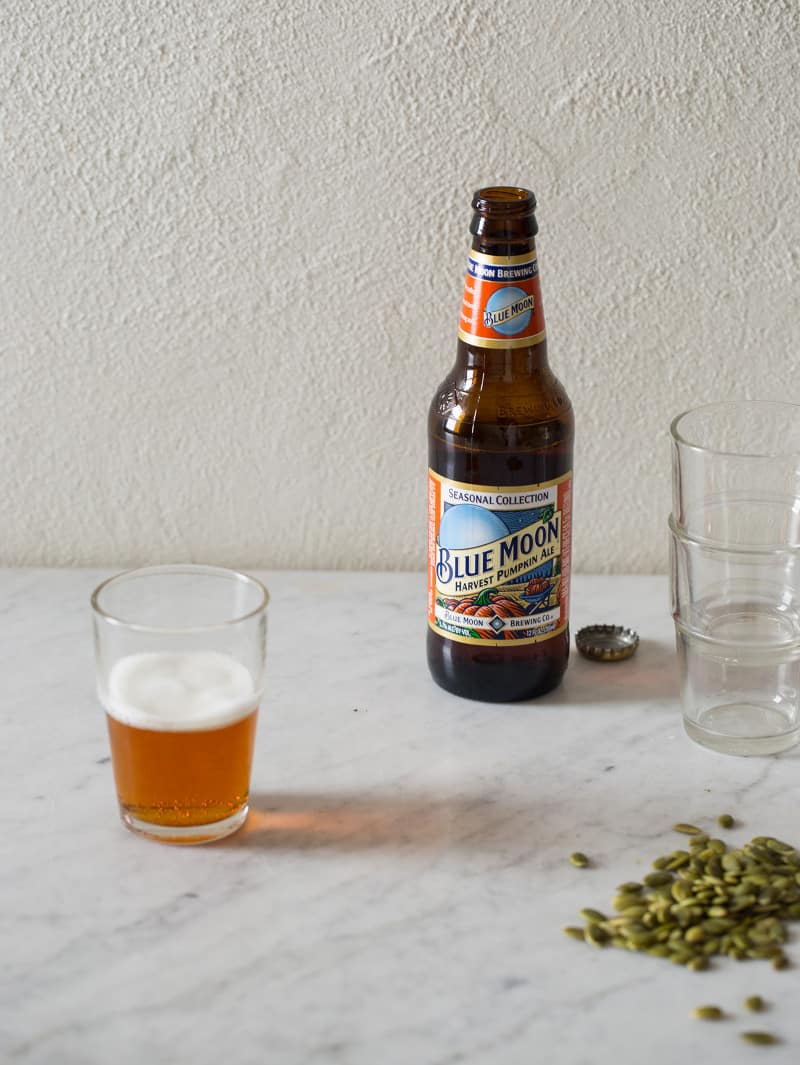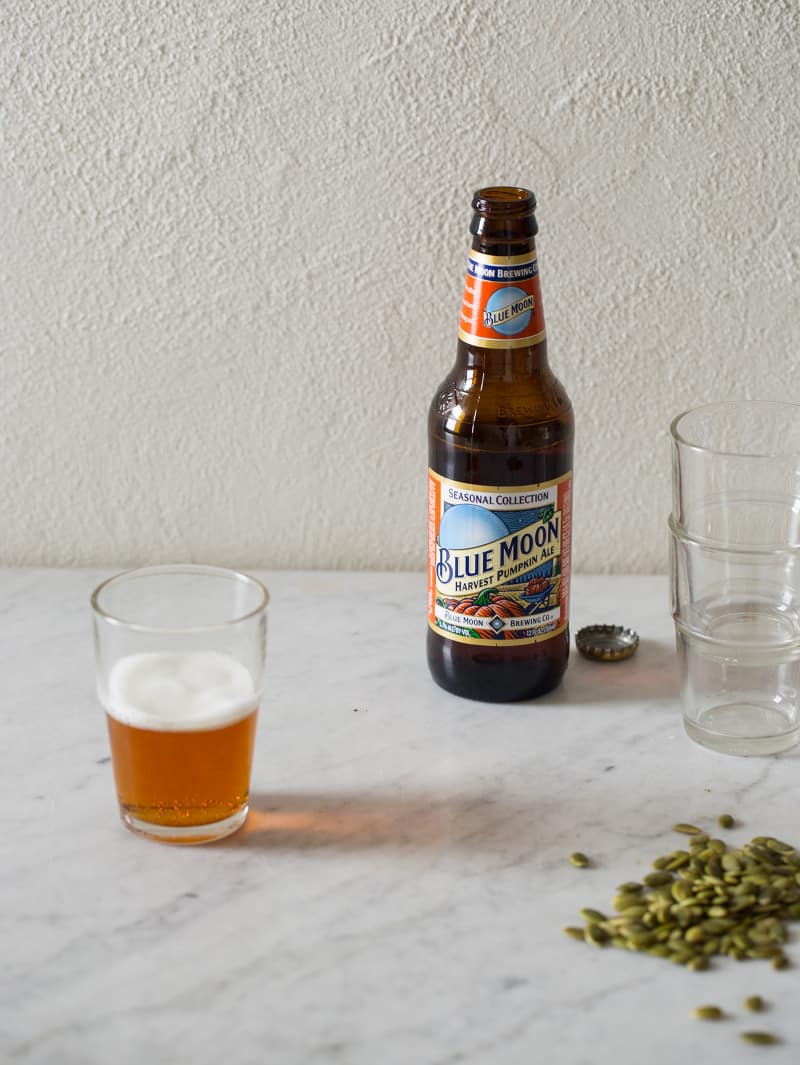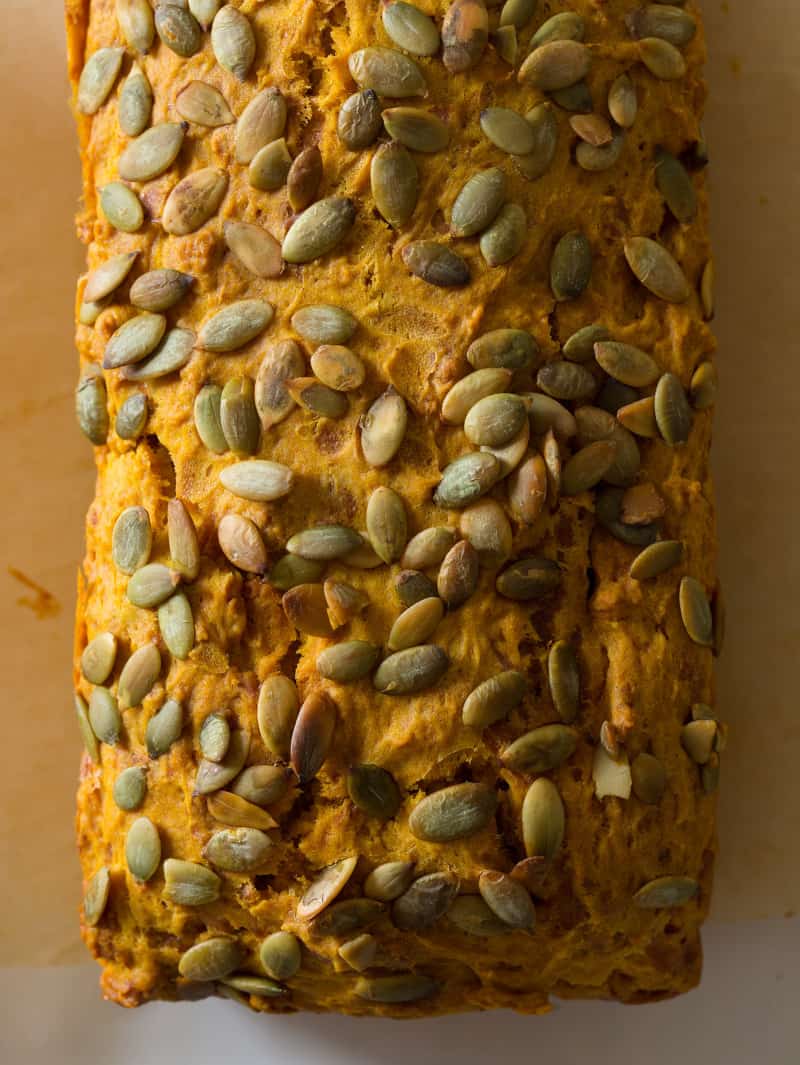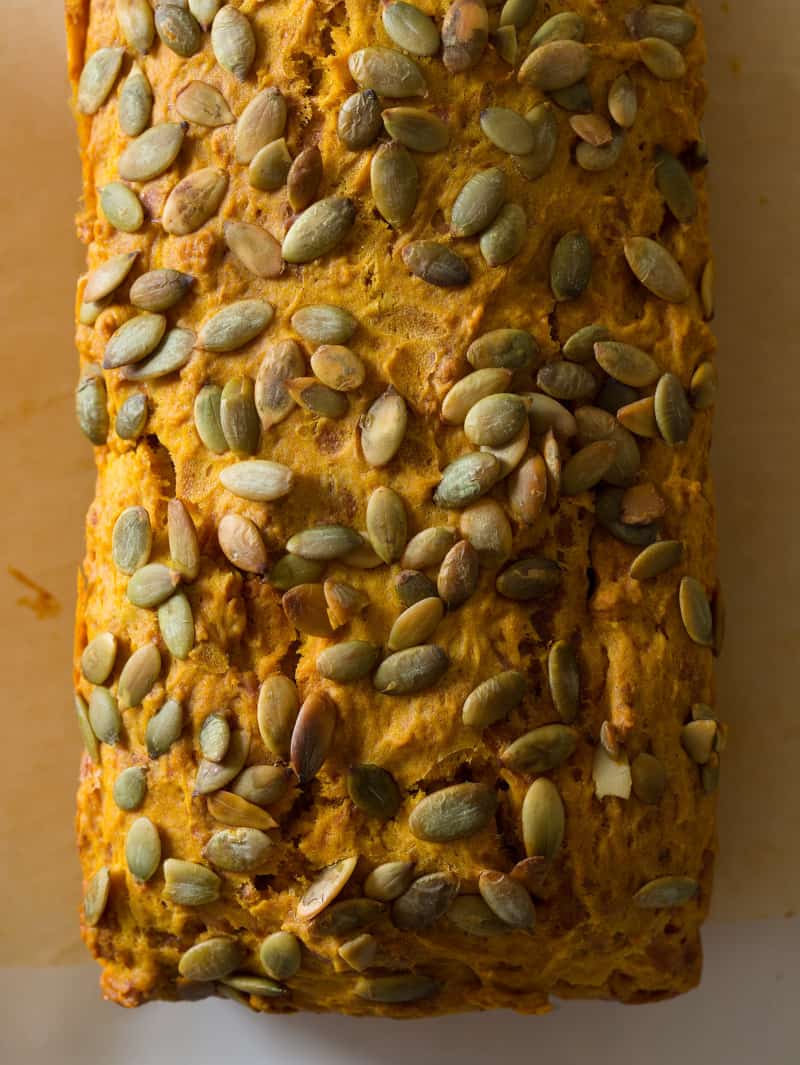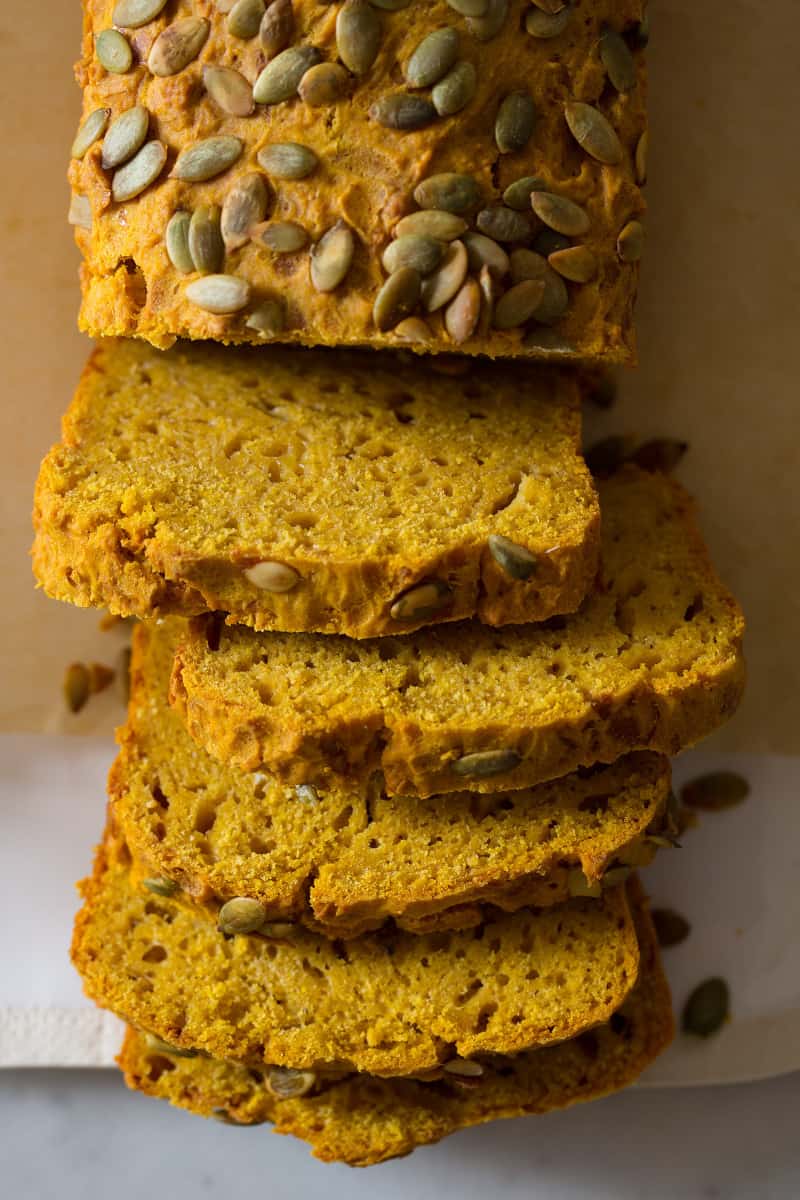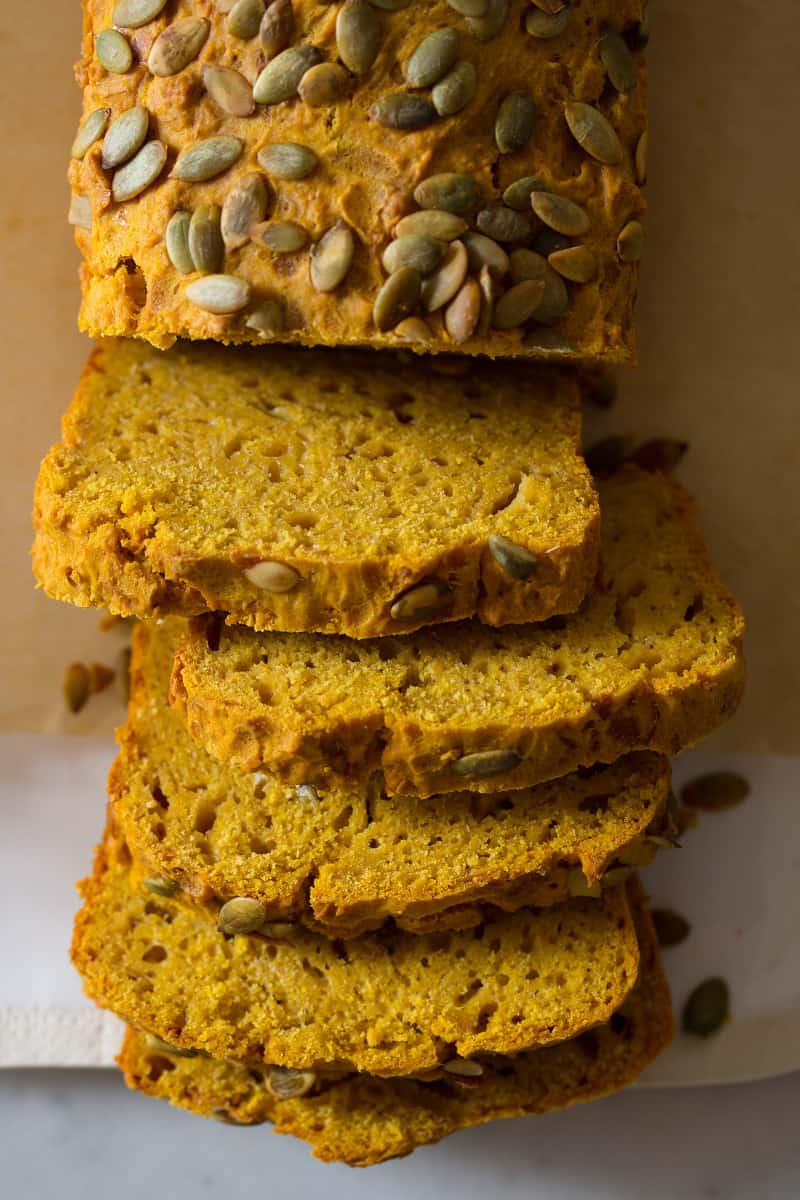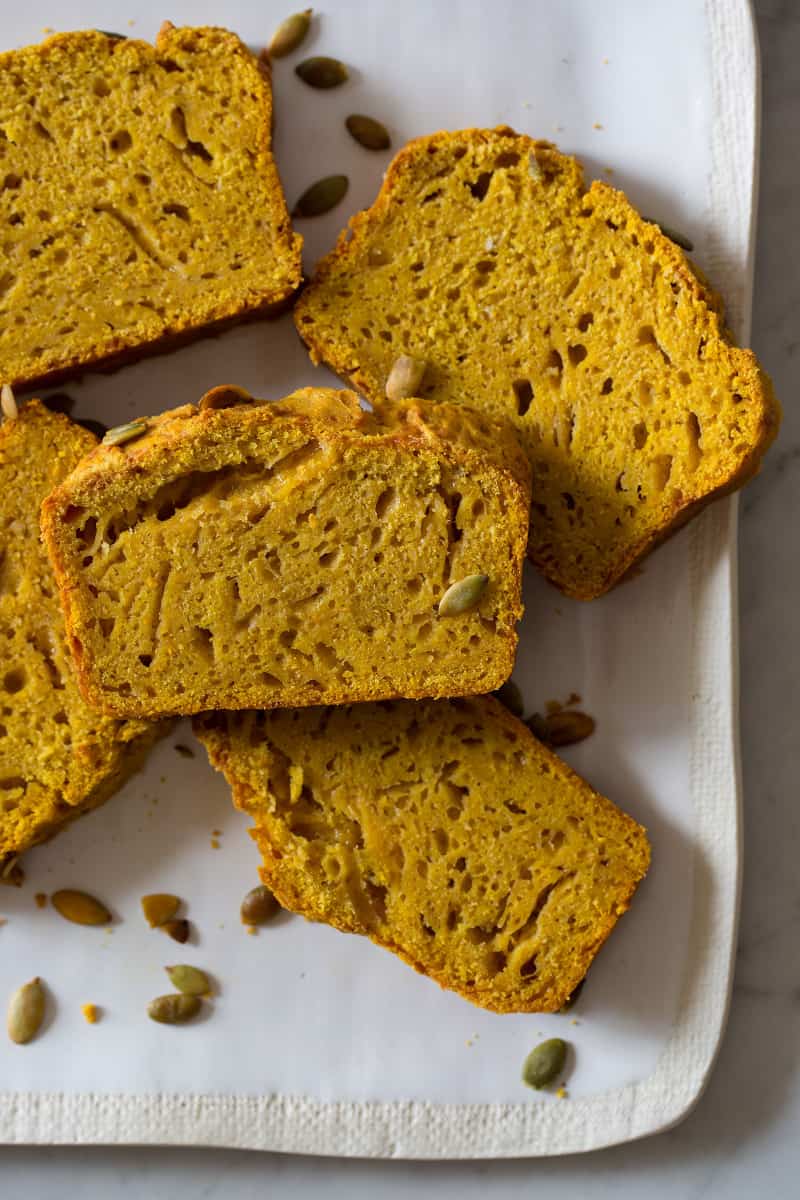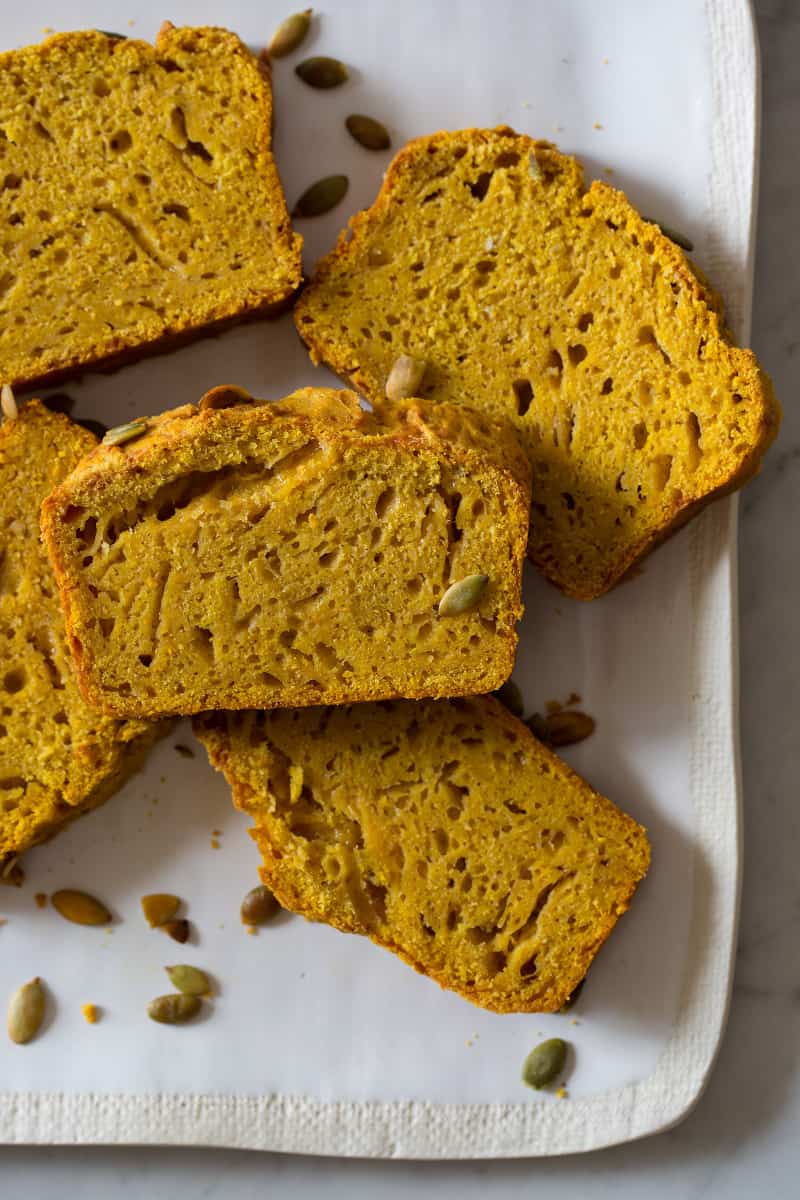 Remember how I mentioned earlier this month that we have a bunch of pumpkin recipes for you? Well we do…like lots. So I hope most of you are pumpkin lovers out there, because we're not nearly done with the pumpkin madness! Today we have this pumpkin and Manchego beer bread. With so many sweet pumpkin breads out there I thought it would be fun to create a savory pumpkin bread…a quick bread though, because today we're aiming for tasty and easy…very easy. I really like this as a snacking or 'soup dipping' bread. I don't know if it would make the best sandwich bread because although it's quite dense it's not super sturdy. It does though make a killer grilled cheese. The buttery,cheesiness and toasting pretty much alleviates the cracking sitch. It's awesome. I may have made myself two (okay fine three, ugh) grilled cheeses, back to back to back, with this bread because they were so good and I was inhaling them down in seconds.
Although I went a little crazy over the grilled cheeses made with this bread my favorite way to eat it is cut into thick slices, lightly toasted with a smear of softened European butter (and occasionally a small drizzle of honey). Although this is a savory bread loaded with cheese the bread isn't heavy (in flavor) and cheesy. Both the pumpkin and Manchego flavor come through nicely, but subtly. The pepitas on top aren't necessary, but really love the texture. I've also made this topped with a mix of sesame seeds, sunflower seed, poppy seeds, AND pepitas. So good.
If you guys are thinking you want to make this bread and would like a soup pairing for it, I really enjoy eating it with this creamy roasted tomato basil soup, but I bet it would also be pretty awesome with our pumpkin and beer cheese soup, especially if you just want to double up on the pumpkin action. Enjoy! xx, Jenny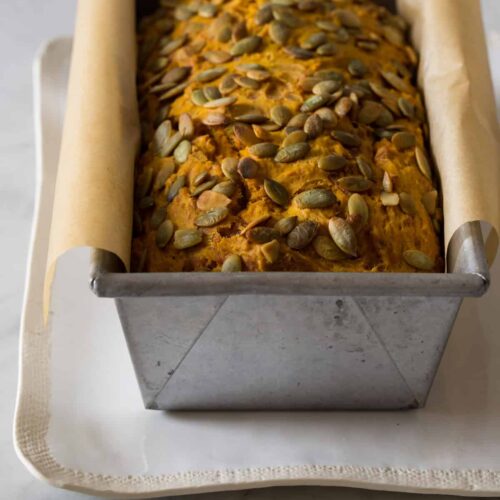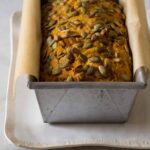 ---
Pumpkin and Manchego Beer Bread
INGREDIENTS
2 ½

cups

all purpose flour

1 ½

tablespoons

pure cane sugar

2

teaspoons

baking powder

1

teaspoon

salt

½

teaspoon

ground cinnamon

¼

teaspoon

ground ginger

⅛

teaspoon

ground nutmeg

8

ounces

pumpkin ale

½

cup

pumpkin puree

½

cup

unsalted butter, melted and cooled

1

large

egg, lightly beaten

3

ounces

(about ⅔ cup) grated manchego cheese
INSTRUCTIONS
Preheat oven to 375°F. Lightly grease the loaf pan and set aside.

Place flour, sugar, baking powder, salt, ground cinnamon, ground ginger, and ground nutmeg in a mixing bowl and whisk together.

In a small mixing bowl whisk together butter, pumpkin puree and egg.

Create a small well in the center of the flour mixture and add beer and pumpkin mixture. Stir together until the dough just comes together. Do not over mix! (if there are small flour pockets, gently stir them away; a couple remaining flour pockets are okay). Fold in the cheese until just combined.

Pour mixture into a prepared loaf pan and bake for about 1 hour an 15 minutes to 1 hour and 20 minutes, or until a toothpick comes out clean when inserted into the center of the loaf.

Remove loaf from pan and allow it to cool until just warm to the touch (about 1 hour and 30 minutes), before slicing.

Slice and serve with whipped butter, if desired.
Calories:
223
kcal
Carbohydrates:
24
g
Protein:
6
g
Fat:
12
g
Saturated Fat:
7
g
Cholesterol:
43
mg
Sodium:
316
mg
Potassium:
132
mg
Fiber:
1
g
Sugar:
2
g
Vitamin A:
2145
IU
Vitamin C:
3
mg
Calcium:
131
mg
Iron:
2
mg