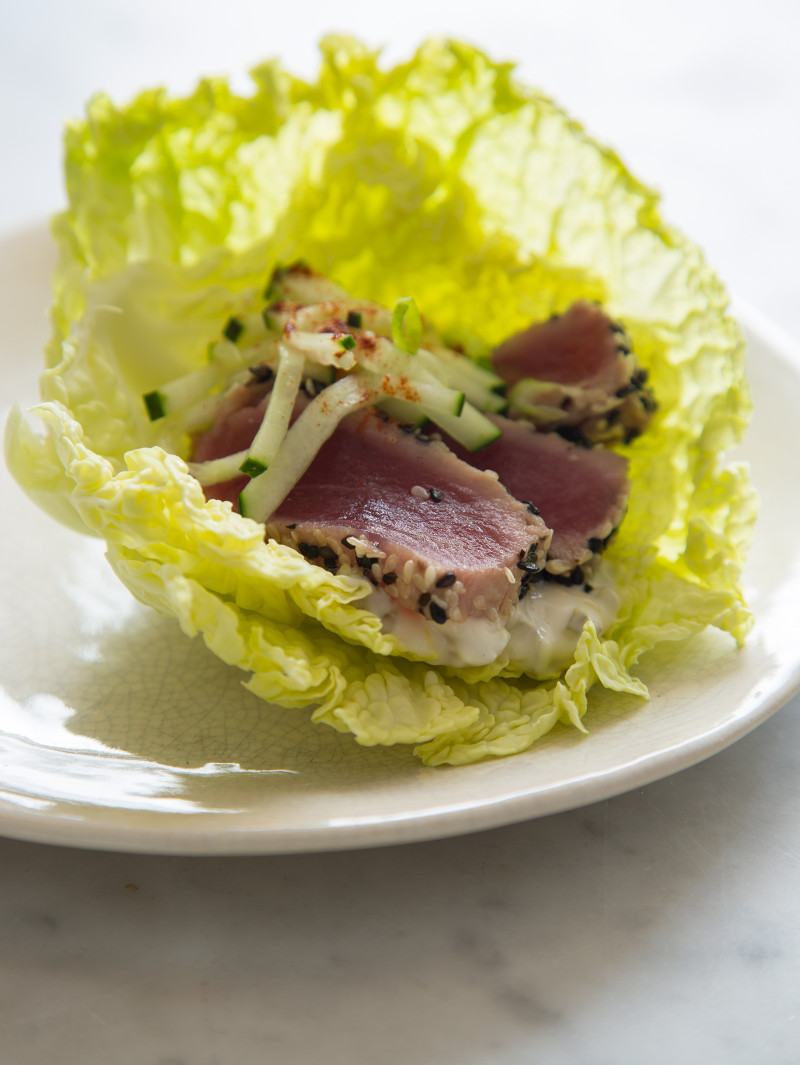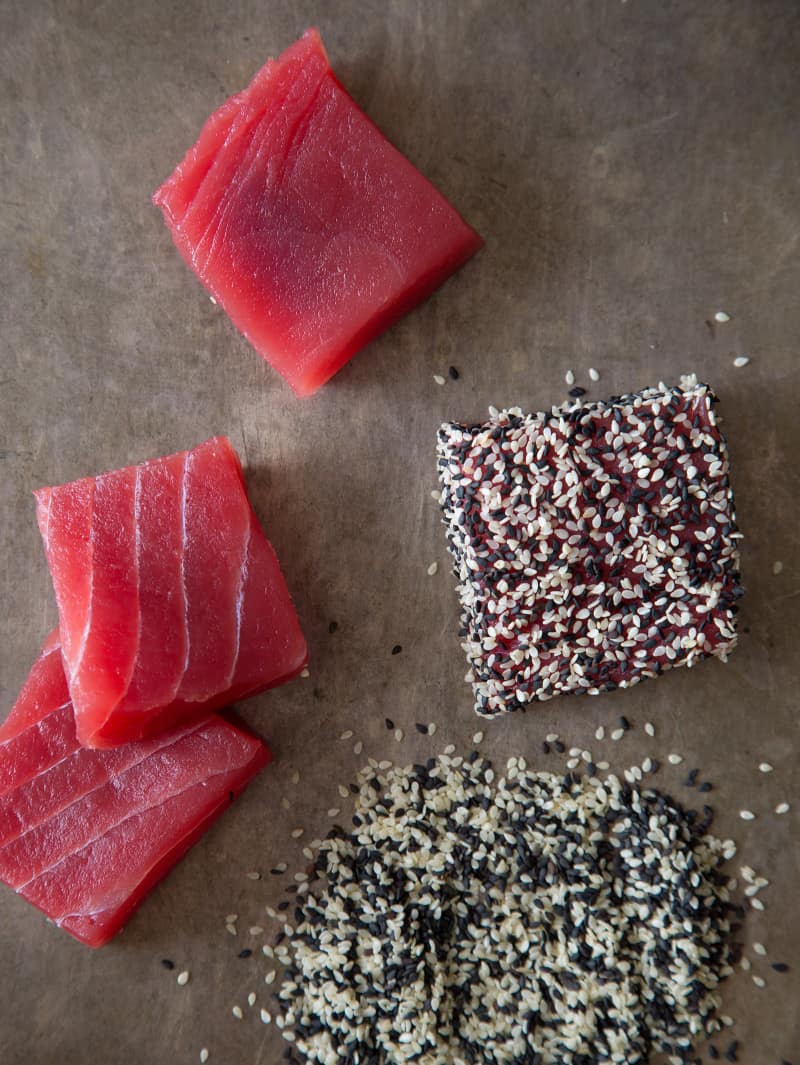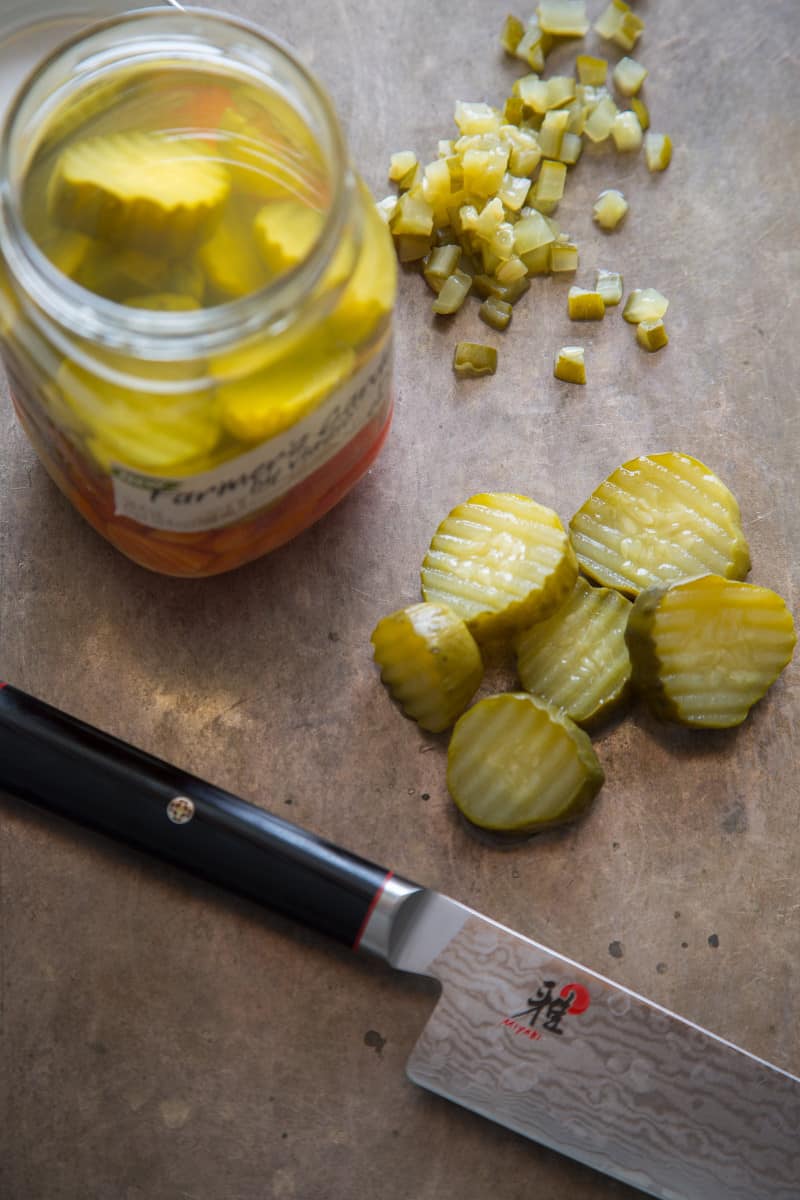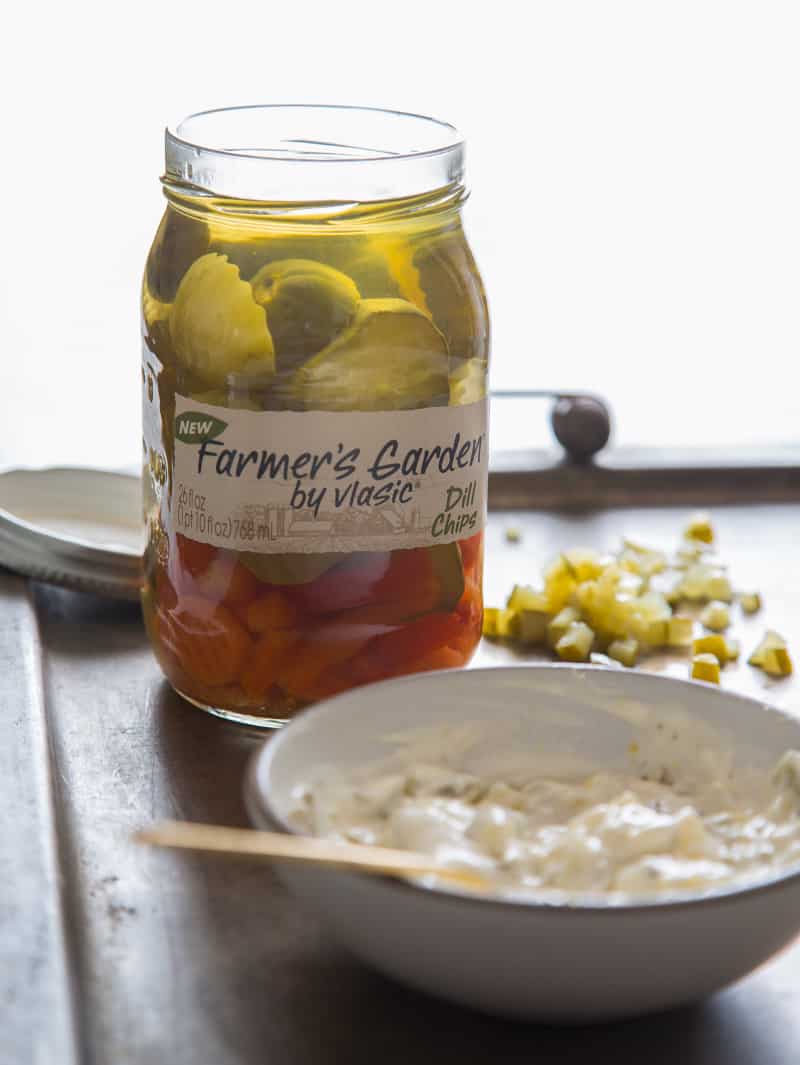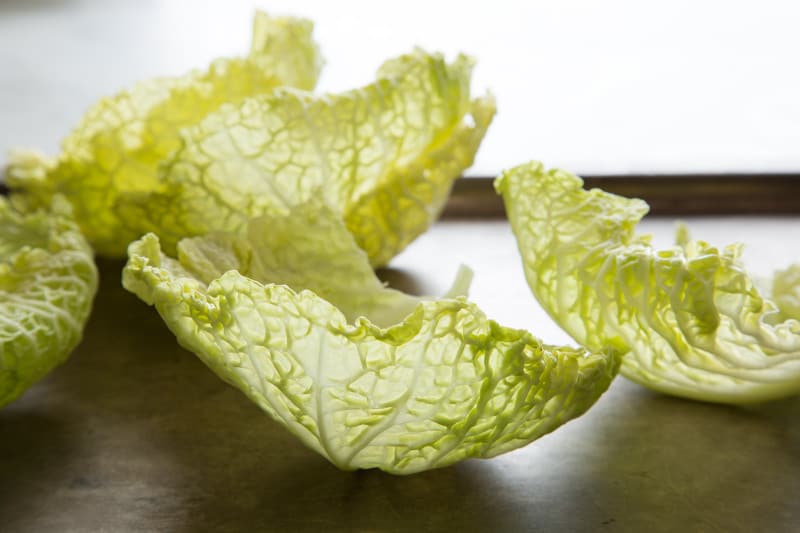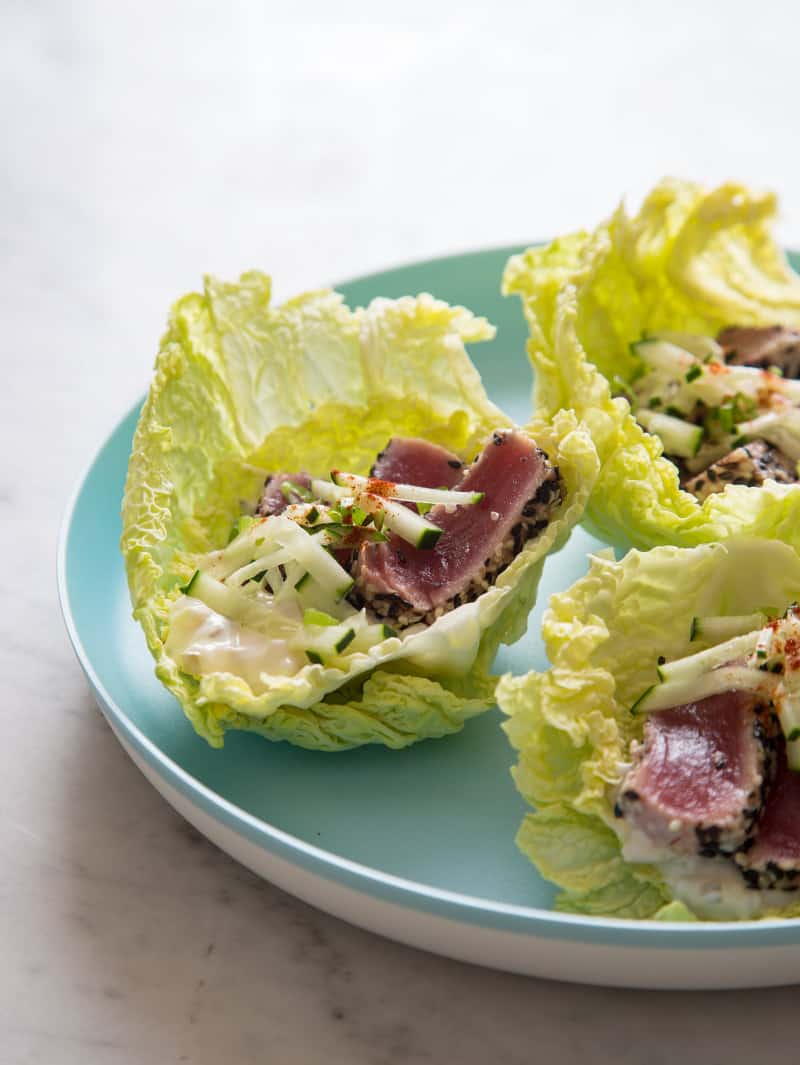 Summer is just around the corner and at Spoon Fork Bacon we're getting in the mood for the hot months ahead of us. We love that summer is such a great time for grilling hamburgers and hot dogs, but every now and then it's nice to lighten things up, especially in the hot weather. That's why we love ahi tuna burgers….protein-style!
Ahi tuna burgers are a simple and delicious alternative to the standard greasy (although delicious) beef and turkey burgers. Plus, we've added a sweet and tangy tartar sauce using diced Farmer's Garden by Vlasic Dill Chips and a splash of the delicious brine from the jar. We love the sharp and briny flavor these pickles add to the sauce. If you prefer a little more of a sweet tartar sauce, you can swap the Dill Chips out for Farmer's Garden's Bread and Butter variety. Whatever variety you use, each pickle tastes so crisp, fresh and delicious, and the pickle tartar sauce really brightens up the burger and adds tons of flavor.
We also finish our burgers with savoy cabbage instead of the standard iceberg "bun" for a healthier "protein style" meal. The heartiness of the savoy leaves against the soft tuna adds great texture, but of course you can use whatever greens you prefer or even use an actual bread bun if you want a slightly more substantial burger. If you're looking for something a little different and on the lighter side for your summer get-togethers, think about making these delicious tuna burgers. Enjoy!
Protein-Style Ahi Tuna Burgers
Makes 4
Ingredients:
For the Creamy Tartar Sauce:
1/2 cup mayonnaise
2 tablespoons sour cream
10 Farmer's Garden® by Vlasic® Dill Chips, diced
1 1/2 tablespoons Farmer's Garden® by Vlasic® Dill Chip brine
1 tablespoon fresh lemon juice
1/2 teaspoon ground ginger
salt and pepper to taste
For the Tuna:
16 ounces ahi tuna (cut into 4 equal, 4 ounce portions)
1 tablespoon black sesame seeds
1 tablespoon white sesame seeds
3 tablespoons extra virgin olive oil
1/4 cucumber, cut into matchsticks
8 savory cabbage leaves
1 teaspoon smoked paprika
salt and pepper to taste
Directions:
1. In a small mixing bowl, whisk together the tartar sauce ingredients until fully incorporated and set aside.
2. Season tuna portions with salt and pepper. In a small bowl, toss together the two kinds of sesame seeds. Then gently press each piece of tuna directly onto the sesame seeds, on all sides to fully coat.
3. Heat a skillet over medium-high heat and add the oil. Sear each piece of tuna on each side for 2 to 3 minutes (you want to make sure the center is still nice and pink).
4. Set seared ahi tuna steaks aside for 3 to 4 minutes. Slice each portion into 4 or 5 slices.
5. To assemble: Place a large dollop of tartar sauce into half of the cabbage leaves and top each with some sliced tuna. Top the tuna with the cucumber sticks, a sprinkle of paprika and another cabbage leaf. Serve.