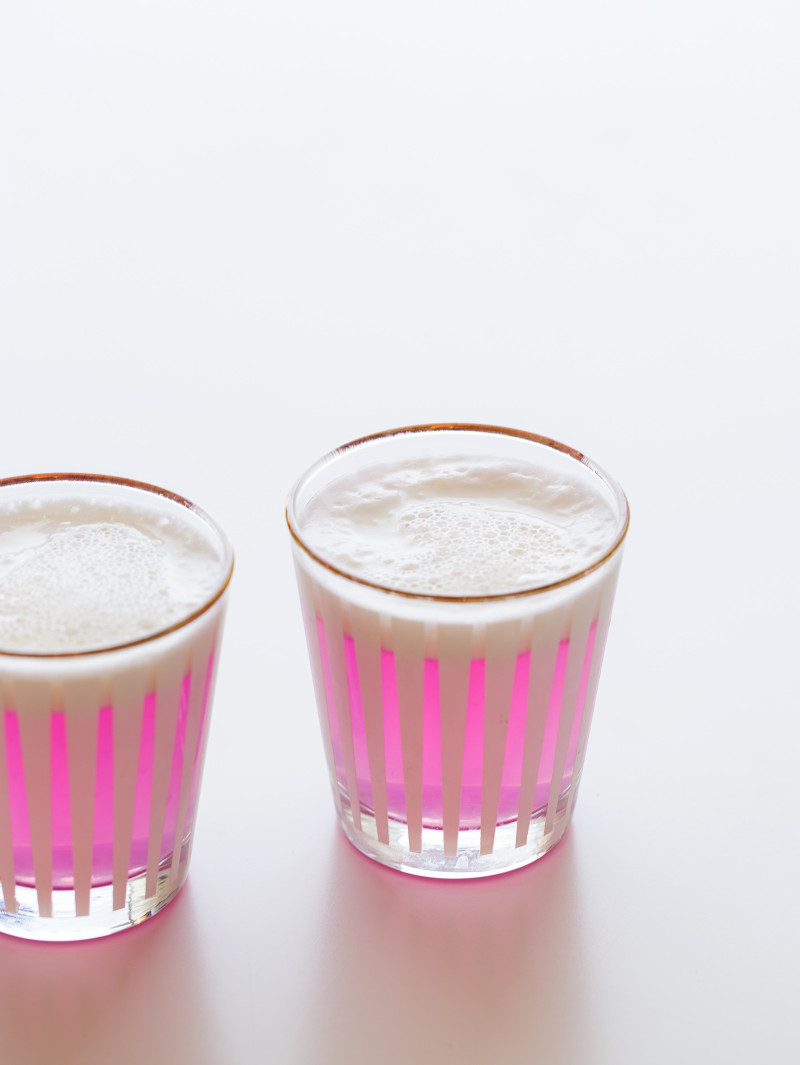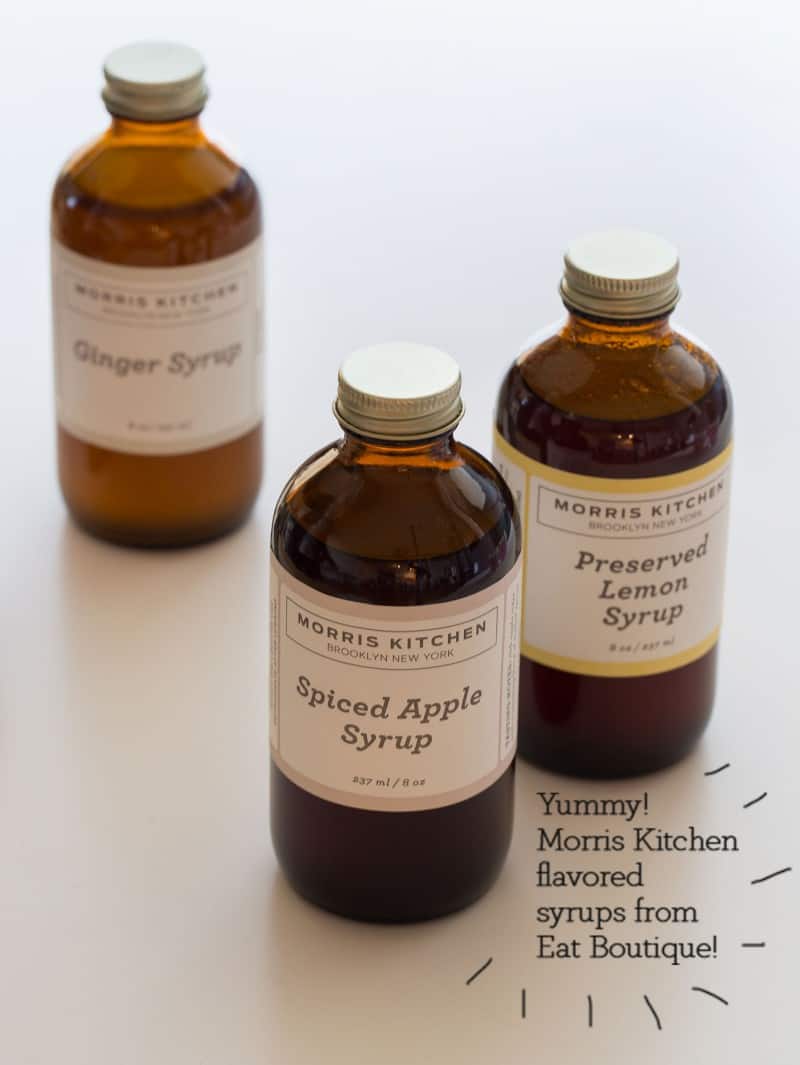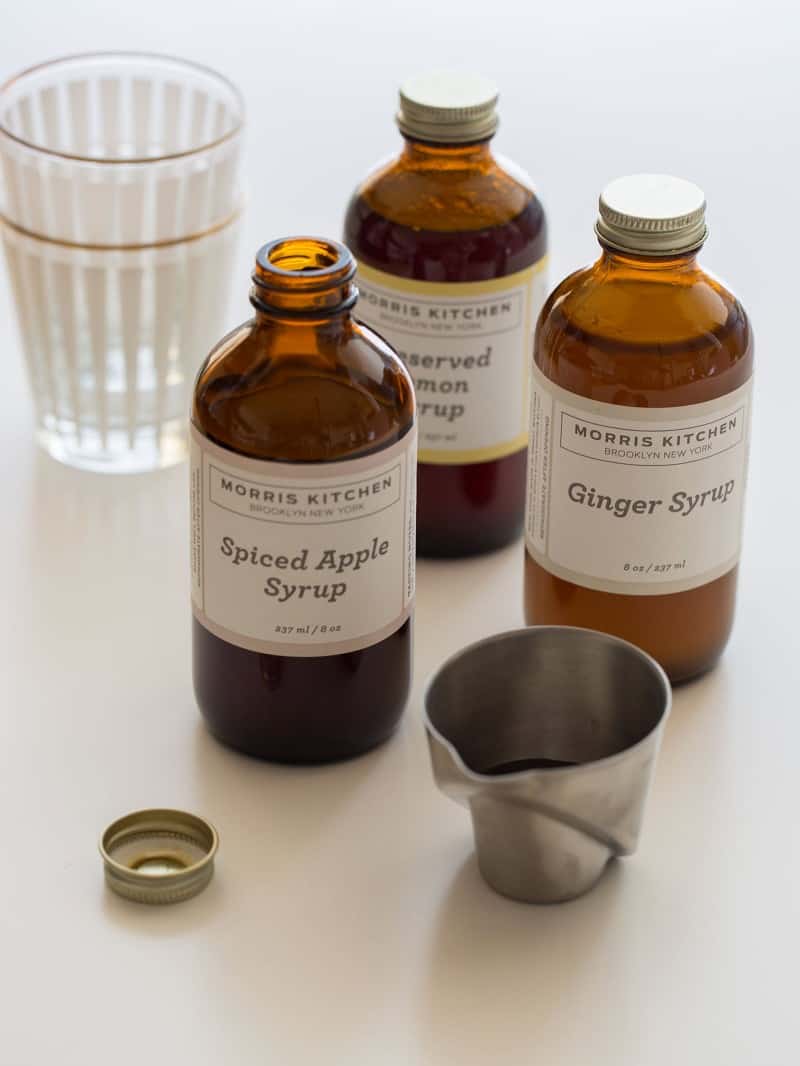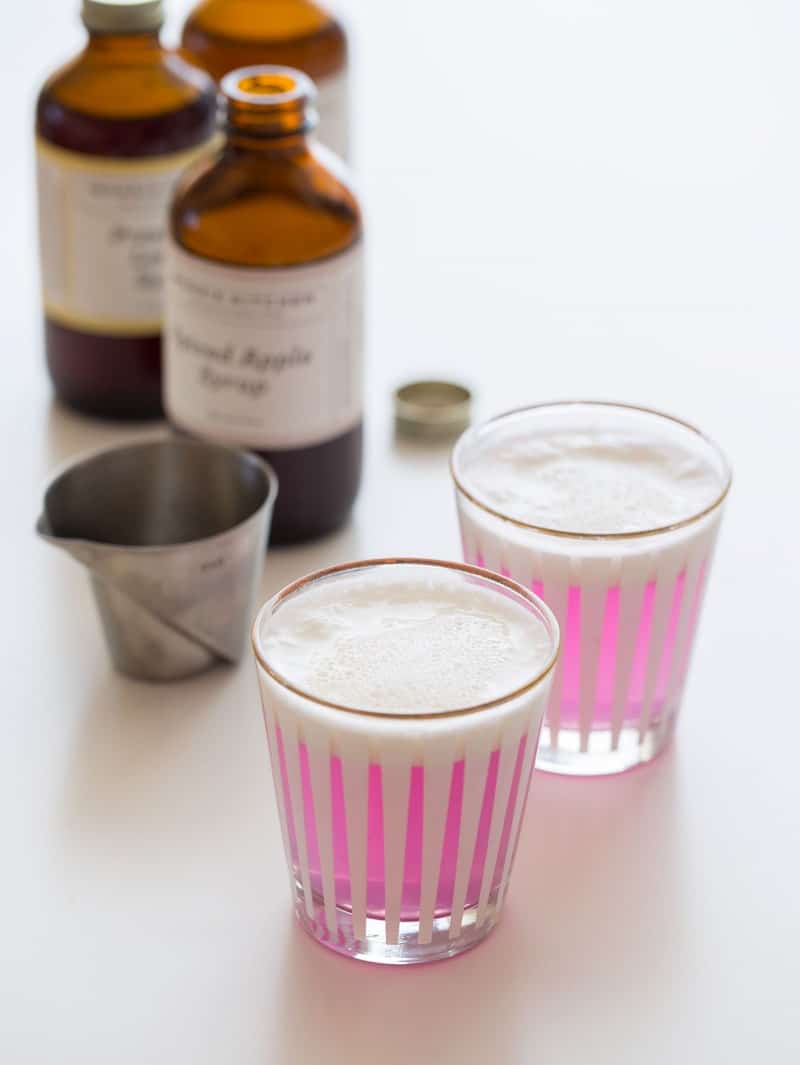 PINK COCKTAILS! Yep, and its not some unnatural weird stuff to make it that pretty. It's prickly pears. Do you know about them? You cut them open, and they are the most beautiful bright pink color. So we used them to make some cocktails, and my favorite kind: fizzy cocktails. The first time I had a cocktail with an egg white in it, I thought it was going to be a little strange but it turned out to be really light and makes a nice fizzy top to your drink. We made this cocktail to be a little flexible, you can use just plain old simple syrup, or you can pair it with one of these three fabulous Morris Kitchen flavored syrups. Here is where the giveaway comes in. Eat Boutique is a great little online store that carries small batch foods made by amazing boutique makers. The cool thing is Eat Boutique crafts these amazing seasonal and regional gift boxes, as well as many awesome individual items. They also host tasting events and markets. It's a pretty cool situation they have going on. Eat Boutique was nice enough to give us three Morris Kitchen flavored syrups: ginger, spiced apple, and preserved lemon. You can win this three pack by leaving a comment below, and tell us what your favorite holiday drink is. We will stop counting comments on Thursday at 1 p.m. pst. So you have till then to comment and hopefully win! Good luck! Please note that the winner's box will not ship till after Christmas, and we will only ship within the US. Make sure you put in your email in the email field when you comment so we can contact you if you win!
♥ Teri
Prickly Pear Fizz
Serves 2 to 3
Ingredients:
1 prickly pear
2 tablespoons sugar
6 ounces gin
3 tablespoons Morris Kitchen Flavored Syrup of choice or Simple Syrup
1 ounce heavy cream
2 lemons, juiced
1 lime, juiced
2 egg whites
cold tonic water
Directions:
1. Remove thick outer skin of the prickly pear and puree flesh with sugar until smooth. Strain and reserve 1/4 cup for use, storing the rest of the puree for another use.
2. Place all ingredients, except tonic water, into a shaker and shake vigorously for about 5 minutes.
3. Pour mixture into glasses and top each with tonic water. Serve.
**UPDATE** Congrats to LIZ who said: "Coquito! It's a Puerto Rican eggnog made with coconut, cinnamon, and lots of rum :) Check your email! Thank you everyone!
Full Disclosure: We were not paid for this post, and our opinions are our own. We just really dig Eat Boutique. :)