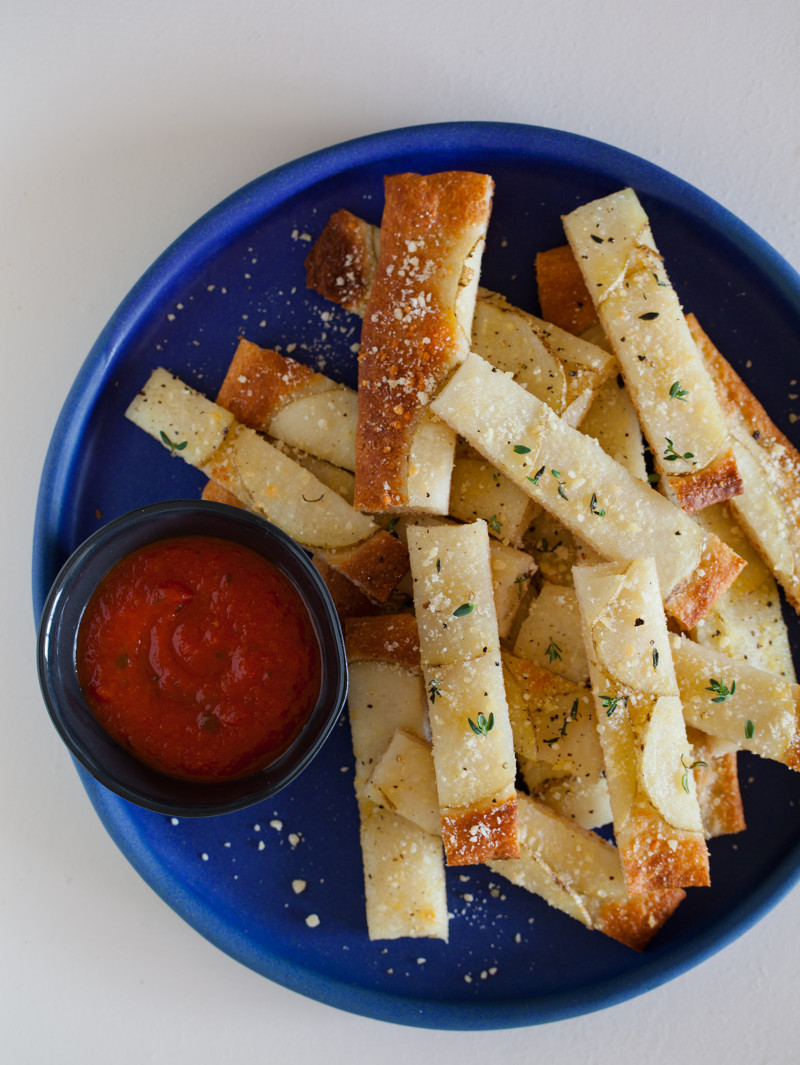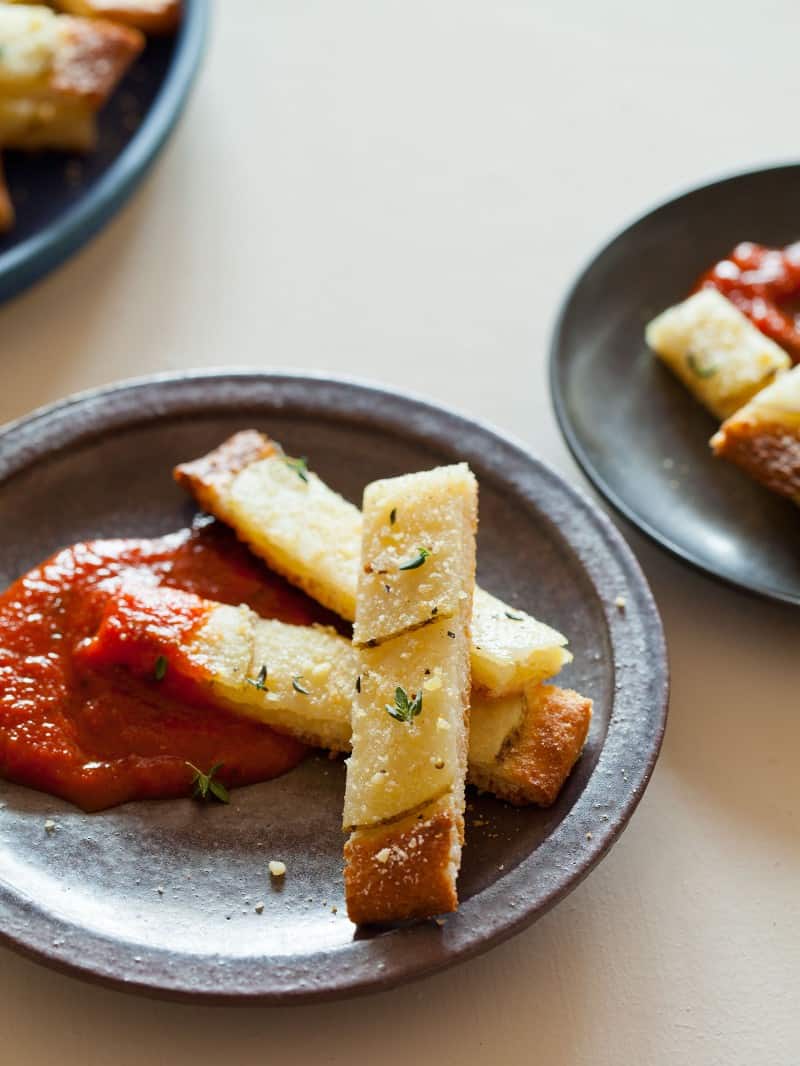 Potatoes and bread. These things I could eat forever and ever. Stranded on a deserted island? I want bread and potatoes (ok… and cheese, and coffee, and gummy bears). Why are bad things so good? WHY? Its evil. There are tomatoes in the marinara, so those are good for you. Anyway, this recipe is all Sandra Lee semi home made in your face. Sometimes I want pizza, and potatoes, and a marinara dipping sauce, and I don't want to get all up in my kitchens business to have it. Don't judge. In my opinion, the best pizza dough is from Whole Foods. So if you have a Whole Foods near you, you should try it. :)
♥ Teri
Super Easy Semi-Homemade Potato Laced Bread Sticks
Serves 3 to 5
Ingredients:
1 store bought pizza dough
1 tablespoon extra virgin olive oil
1 yukon potato, thinly sliced
2 tablespoons grated parmesan
3 sprigs thyme, minced
salt and pepper to taste
semi-homemade marinara:
1 ½ cups store bought marinara
1/2 cup red wine
2 tablespoons oregano, minced
1 tablespoon basil, minced
2 teaspoons thyme, minced
garnish:
grated parmesan
Directions:
1. Preheat oven to 400°F.
2. Place dough onto a lightly floured surface and roll out to about ¼ inch thickness. Transfer onto a parchment lined baking sheet and brush with half of olive oil.
3. Arrange potatoes on top and drizzle with remaining oil. Sprinkle with parmesan and thyme and season with salt and pepper. Bake for 20 to 25 minutes or until potatoes have cooked through and lightly browned.
4. Allow to cool before cutting into sticks. Top with a sprinkle of parmesan.
5. For the marinara: Place all ingredients into a saucepan and bring to a simmer. Simmer for 30 minutes, stirring occasionally.
6. Allow to cool slightly and serve with potato laced bread sticks.