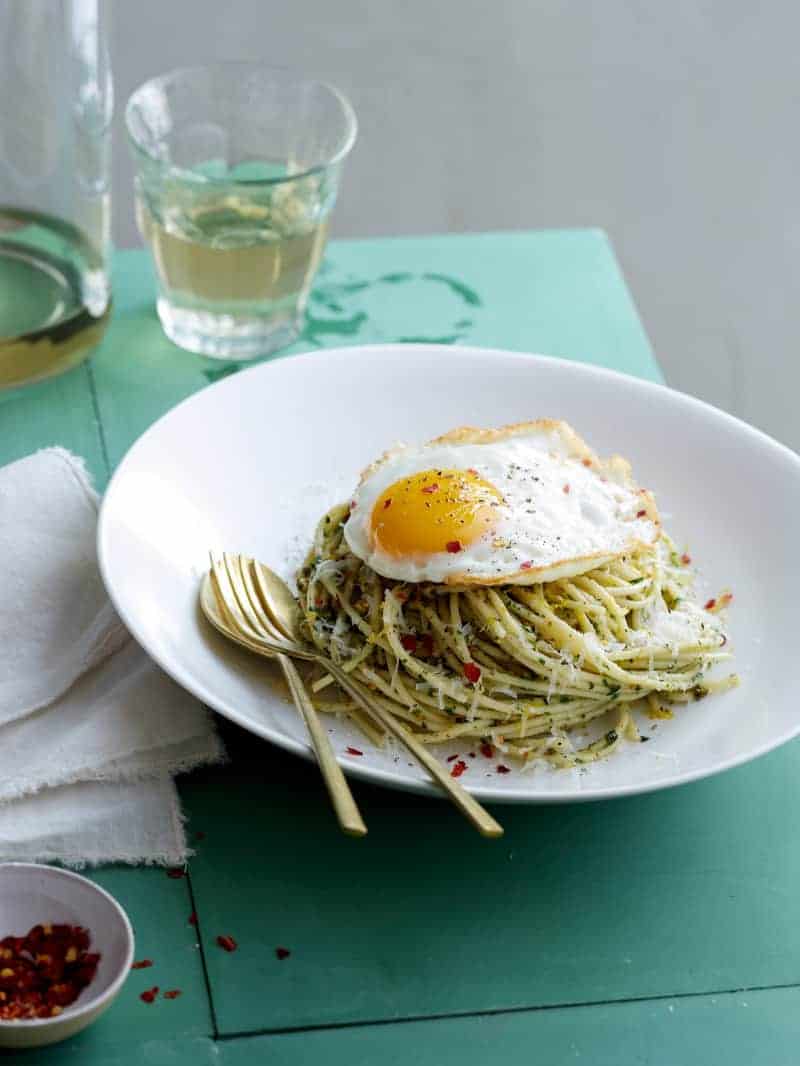 Okay, this past weekend I broke down and ate a huge bowl of pasta and it was the best decision I made all week! I made and ate this Pistachio and Mint Spaghetti with a Fried Egg on top! The dish totally hit the spot and the pesto was so light and refreshing. It's such a great summer pasta, simple to make, no blazing hot oven time need, minimal blazing hot stovetop time needed, quick and easy overall, and super duper yum! I really love this pasta with the fried egg and crushed red pepper flakes on top, but I think next time i'll try it with some lemon-butter poached shrimp. This pesto also makes a great sandwich spread. You can also toss it together with some cold penne, halved cherry tomatoes and fresh mozzarella for a simple pasta salad, great for picnics or work lunches. Enjoy! xx,Jenny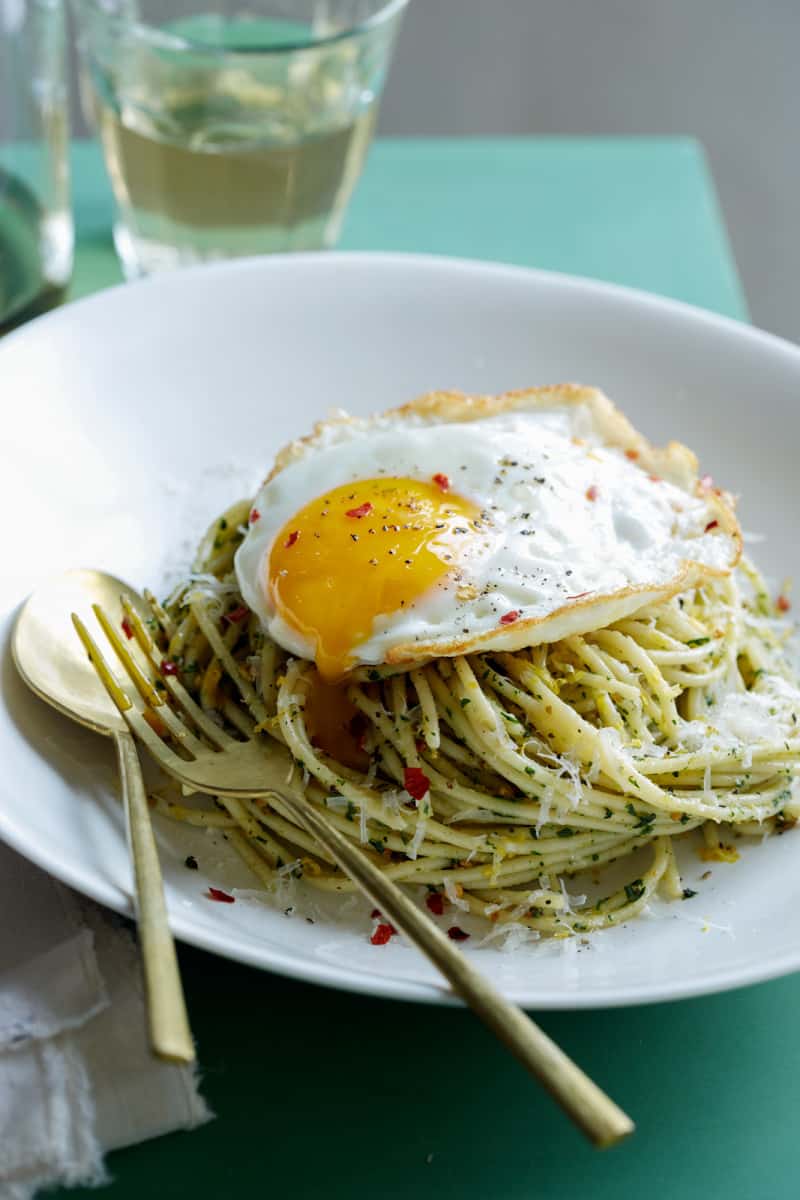 Pistachio + Mint Pesto Spaghetti with a Fried Egg

Serves 3 to 4

Ingredients:
12 ounces dry spaghetti
pesto:
1 garlic clove
1/3 cup shelled pistachios
1 bunch basil
1/2 bunch mint
1/2 cup extra virgin olive oil
3 tablespoons shredded Parmesan, plus more for garnish
zest of 1/2 lemon, plus more for garnish
salt to taste

3 to 4 fried eggs
cracked black pepper
crushed red pepper flakes

Directions:
1. Fill a large pot with water, place over high heat and bring to a boil.
2. Once water is boiling, add a handful of salt and the pasta. Boil until al dente, stirring occasionally, 6 to 8 minutes.
3. Drain pasta and set aside.
4. For pesto: Place garlic in a food processor and pulse until roughly chopped. Add pistachios and continue to pulse until chopped. Add basil and mint and with the motor running, drizzle oil until a finely emulsified pesto has been made. Gently fold in Parmesan and lemon zest. Season with salt to taste.
5. Transfer pesto to a large mixing bowl and top with pasta. Toss together until pasta is completely and evenly coated.
6. Divide pasta into individual bowls and top each with Parmesan, lemon zest and a fried egg. Finish with cracked black pepper and crushed red pepper flakes. Serve.