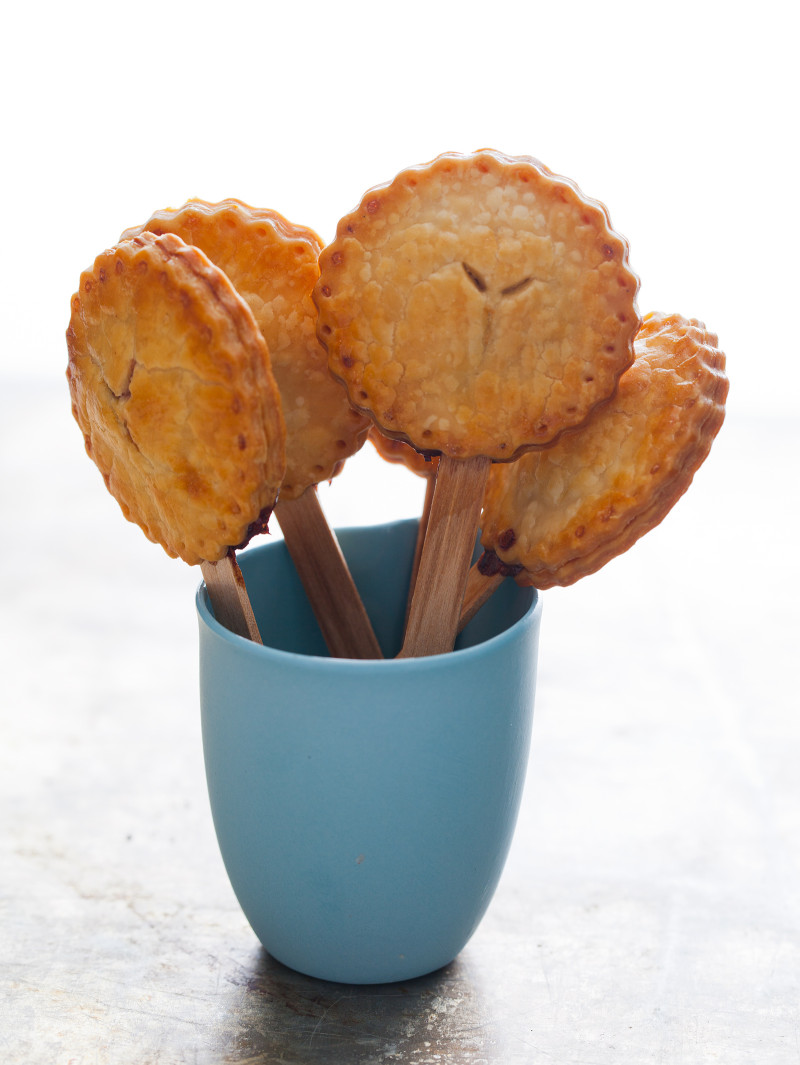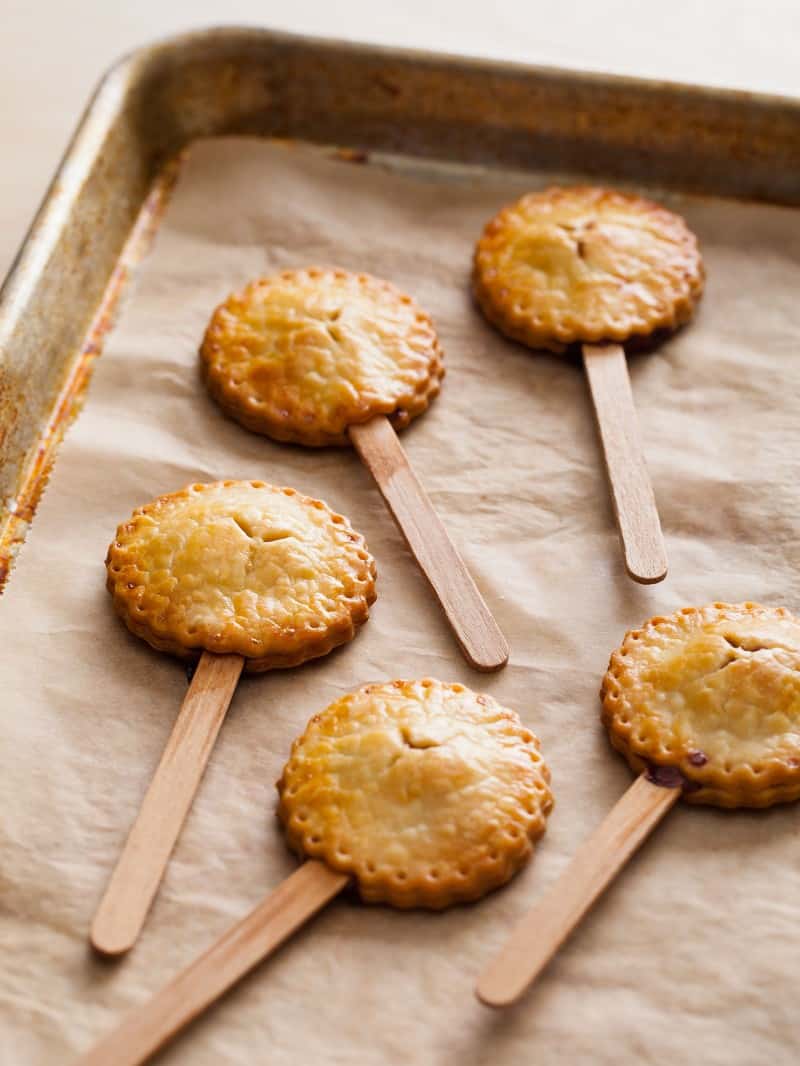 At times like this when things are so busy and crazy I need to take a step back and think about how lucky and grateful I am for such an awesome business partner and friend..I believe you all know her…her name is Teri Lyn Fisher (or TEWI!!), my blog buddy plus much much more. She's weird, quirky, fun, stressful (ha!), willing to make compromises…sometimes :) , and just an overall really good person. When we work together (which is practically EVERYDAY this month!) it's fun…really fun. We have such a good time being silly, talking about the most random things (like disturbing movies, boys, pets, deep frying raw eggs…), eating everything we style/photograph, yet getting everything we need to get done and doing it well…we think at least ;) It's nice to take a minute every now and then to step back and appreciate some of those amazing people around you.
Anyways, back to food. We have these little pie sticks today. They're fun, simple and who doesn't like pb&j? Especially in such a cutie-patootie form, right?! So make these and give them to someone you've been appreciating lately. They'll thank you for it….and yes any pie filling will do, so fill them with whatever you want if pb&j isn't your thing. Enjoy these Peanut Butter & Jelly Pie Sticks!
xx Jenny
---
Peanut Butter & Jelly Pie Sticks
Ingredients
cream cheese crust
2

cups

all purpose flour

¼

teaspoon

baking powder

¼

teaspoon

salt

¾

cup

cold unsalted butter, cut into cubes

¼

cup

cold cream cheese, cut into cubes

2

tablespoons

buttermilk
filling
¼

cup

peanut butter

¼

cup

blackberry jam

or any jam/jelly flavor of your choice
egg wash
1

egg, lightly beaten

1

tablespoon

heavy cream
Instructions
In a bowl sift together the flour, baking powder and salt.

Add the cold cubs of butter and cream cheese and cut in with a pastry knife or your fingers until a fine crumble is made.

Add the buttermilk and gently work together, until a dough just comes together.

Form the dough into a disc, wrap it in plastic wrap and place in the refrigerator.

Once the dough has chilled, roll the dough out onto a lightly floured surface until ⅛ inch thick.

Cut 24, 2 ½ inch fluted circles from the dough and fill half with a small amount peanut butter and jelly.

Whisk together the egg and cream.

Brush the perimeter of each hand pie with the egg wash and place the non-filled pie crusts over each filled crusts and gently press together to seal. Brush the tops with egg wash.

Using a pairing knife, cut 3 small slits on the tops of each hand pie.

Place them onto a parchment-lined baking sheet and bake in the oven for 12 to 15 minutes or until golden brown.

Allow the pb&j pie sticks to cool completely on a cooling rack. Serve.
Calories:
256
kcal
Carbohydrates:
22
g
Protein:
4
g
Fat:
17
g
Saturated Fat:
9
g
Cholesterol:
51
mg
Sodium:
110
mg
Potassium:
81
mg
Fiber:
1
g
Sugar:
4
g
Vitamin A:
456
IU
Vitamin C:
1
mg
Calcium:
25
mg
Iron:
1
mg