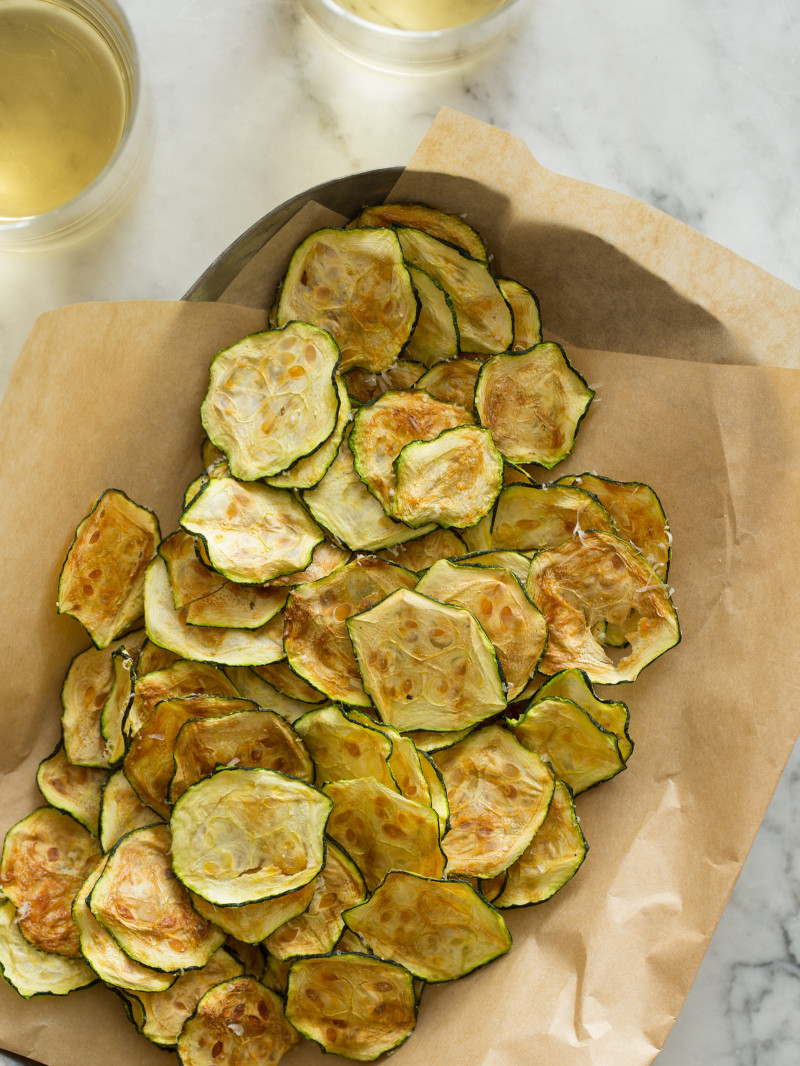 I have a snacking problem. I will be the first to admit that. Snacking is my favorite, and specifically I love crunchy things, like crackers, or chips. It's a problem. I have zero self control. I don't really buy crackers and chips because I can literally eat them in one sitting, and then I just feel terrible mentally and physically, yet I will do it again and again. Most of the time I try to just not be an idiot and snack terribly all the time, but there are times when I just need to, to get through some work that I don't want to do. That is where these Parmesan Zucchini Crisps come in. I don't want to sit here and tell you think is the new healthy snack or whatever, but I do want to tell you that yes, these are better for you than an entire thing of goldfish, or a line of ritz crackers. These are tasty too, it really doesn't seem like you're sitting down to eat a pile of zucchini. This has become my new go to snack / stress eating item. Super easy to make, and they keep really well. Hope you guys enjoy!
♥
Teri
Parmesan Zucchini Crisps
Serves 4 to 6
Ingredients:
2 large zucchini, very thinly sliced (using a mandolin would be best)
1 ounce Parmesan
1 tablespoon finely crushed sea salt flakes
Directions:
1. Preheat oven to 200˚F.
2. Line zucchini slices onto 2 baking sheets lined with parchment.
3. Grate parmesan evenly over slices and sprinkle with salt.
4. Place baking sheets in the oven and bake for 1 hour 45 minutes to 2 hours and 30 minutes, depending on thickness (rotating the baking sheets halfway through).
5. Remove from the oven and allow crisps to cool completely. Serve.