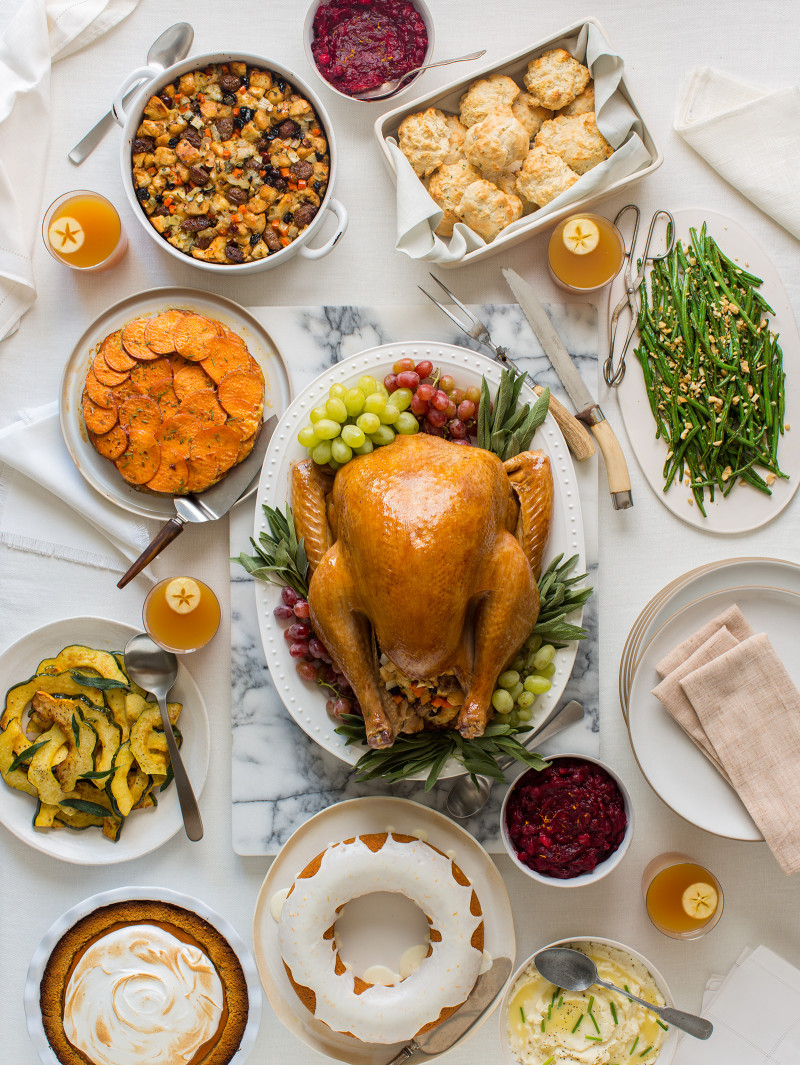 Hi Guys! Today we are thrilled to introduce the first "spread" in Spoon Fork Bacon's "spreads" series! In this series, Teri and I will be presenting a variety of "spreads" (in this case a traditional thanksgiving spread!) with a mix of some archived recipes and a handful of brand new recipes. Each spread we present will begin the week  with showcasing the entire spread itself, with links provided to our archived recipes. We will then spend the rest of the week presenting our new blog recipes within the spread. We're both so excited to finally get started with this series and hope to help and inspire you all in the kitchen for your next get together or party!
Our first spread is our traditional thanksgiving spread! We thought it would be fun to tackle a holiday that is incredibly food focused but can also be pretty intimidating to so many home cooks! We pulled some of our favorite thanksgiving recipes and included them into our thanksgiving feast!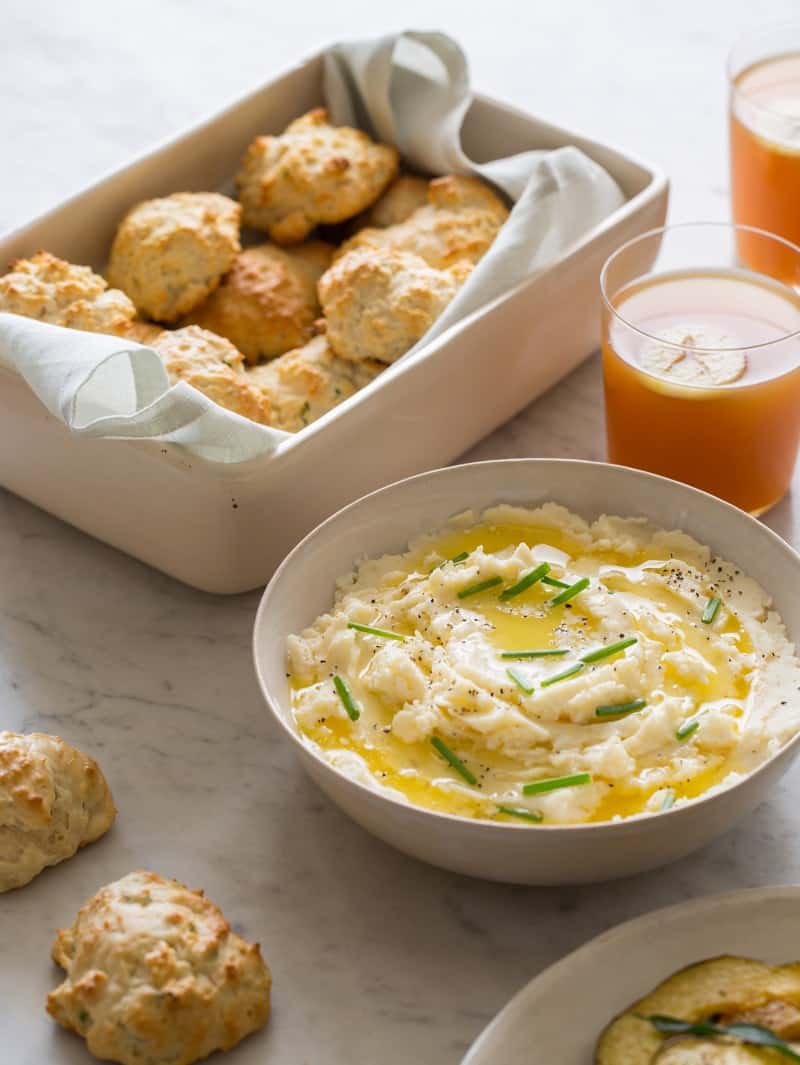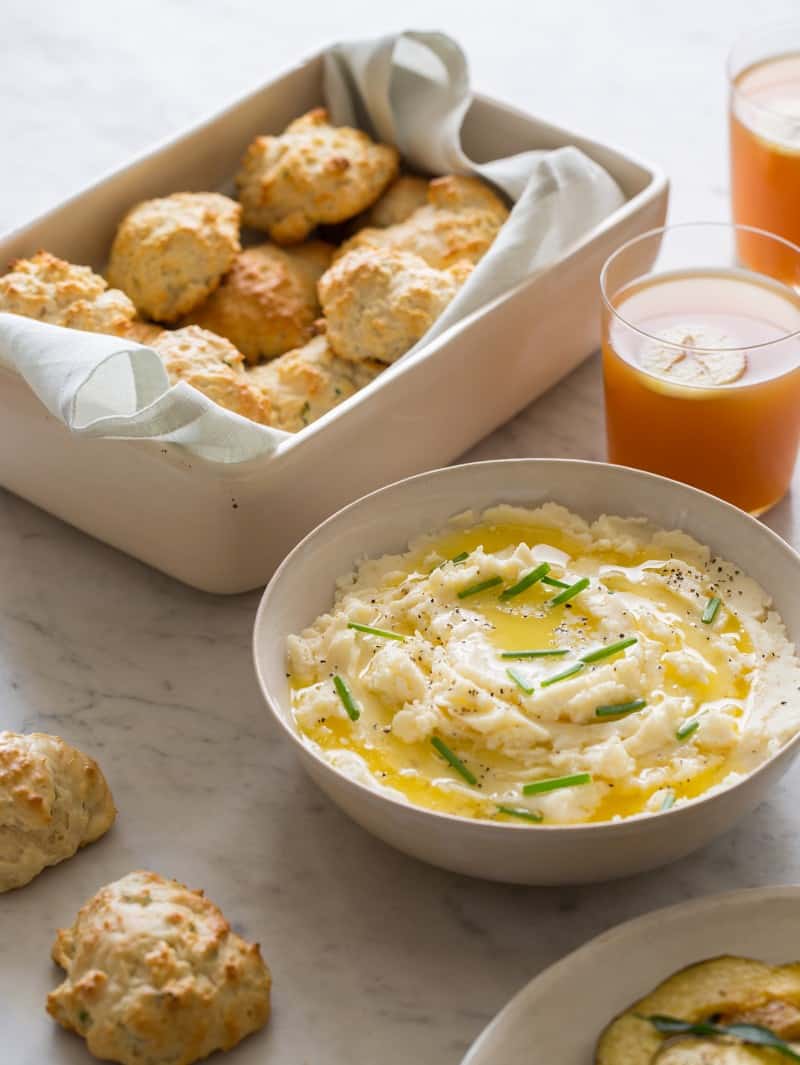 – Heavenly Mashed Potatoes: This recipe comes from Teri's family and is super special because of the addition of whipped cottage cheese! The whipped cottage cheese makes the potatoes so light, fluffy and totally addicting….and the completely necessary pools of melted butter on top don't hurt either!
– Sour Cream and Chive Drop Biscuits: We love these savory and delicious biscuits! They're super easy to throw together and hello mini leftover thanksgiving sandwich slider buns!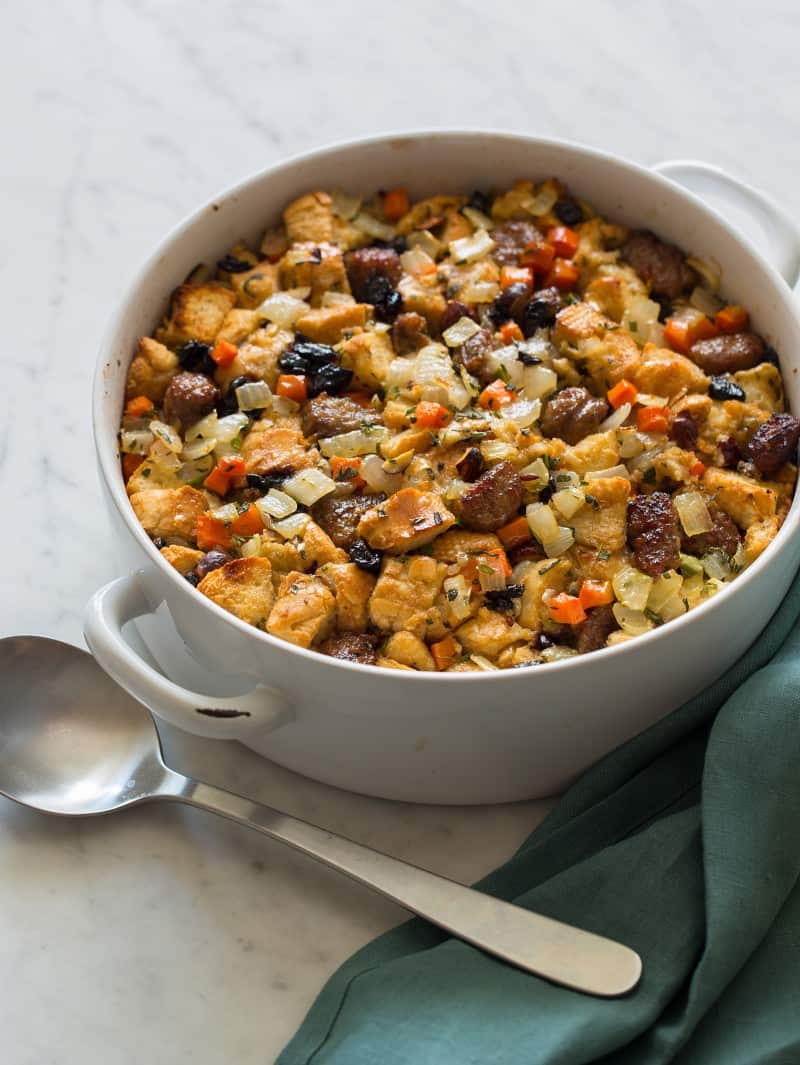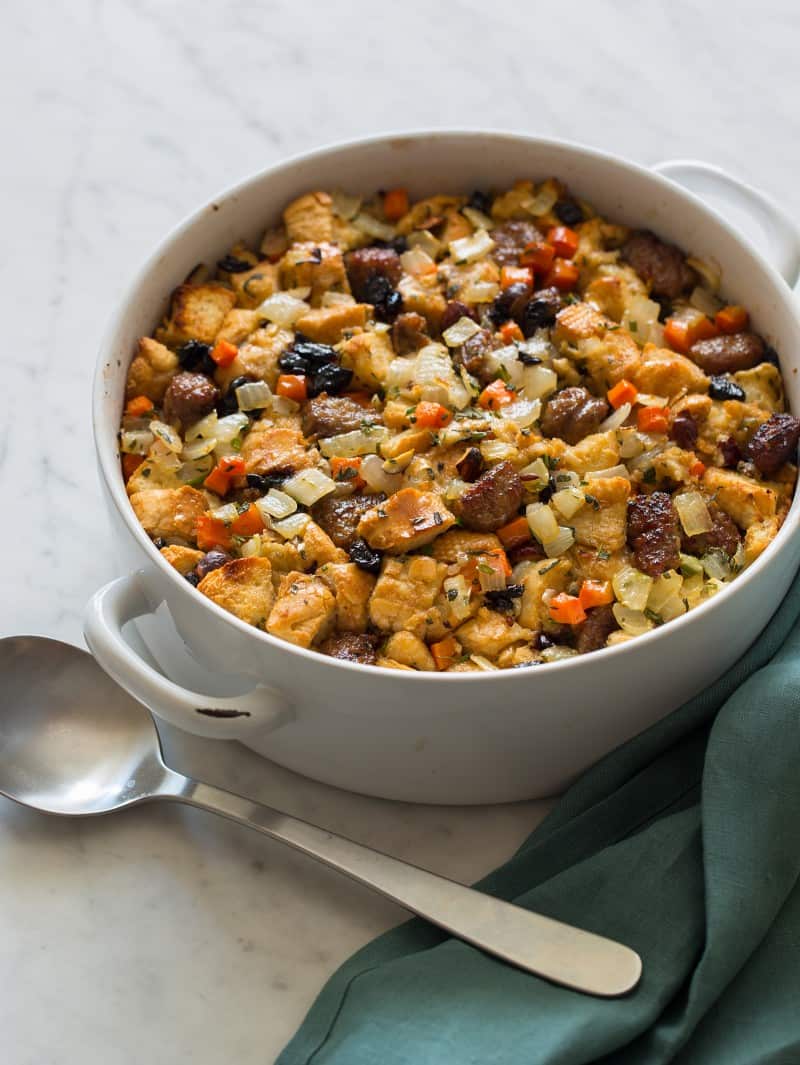 – Sausage and Sage Stuffing: Ever since this stuffing was 'birthed' a couple years ago, it's been my favorite stuffing EVER. I make it every year and am pretty sure it'll be nestled on my thanksgiving table for years and years to come. The savory sausage, with the fragrant sage, tangy and chewy cranberries, and crunchy hazelnuts…it's a total flavor and texture party in your mouth!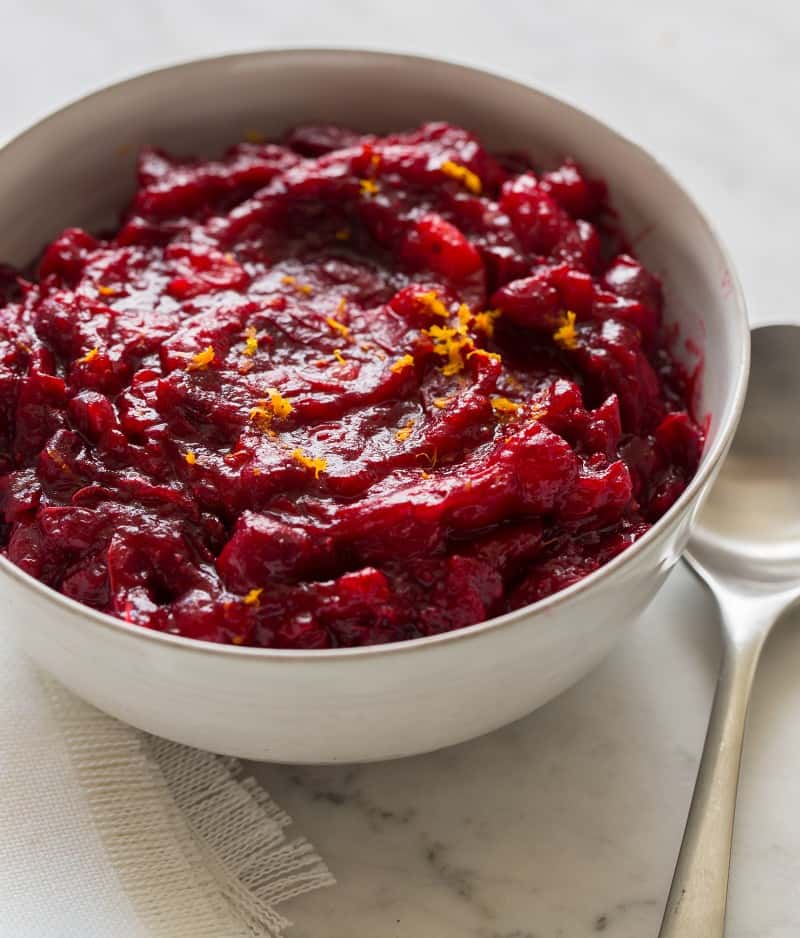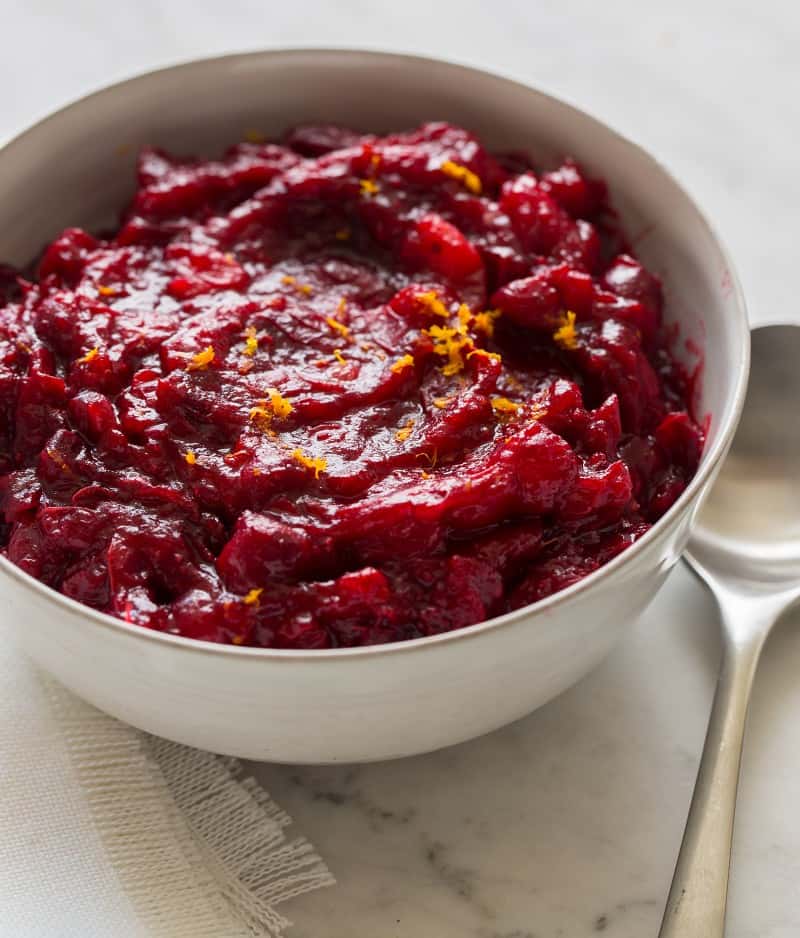 – Cinnamon and Star Anise Cranberry Sauce: Neither of us really developed an appreciation for a good cranberry sauce until we hit adulthood and realized that sweet and savory anything together was an incredible combo! Now we totally get that no traditional thanksgiving table is complete without a simple, yet deliciously tangy cranberry sauce!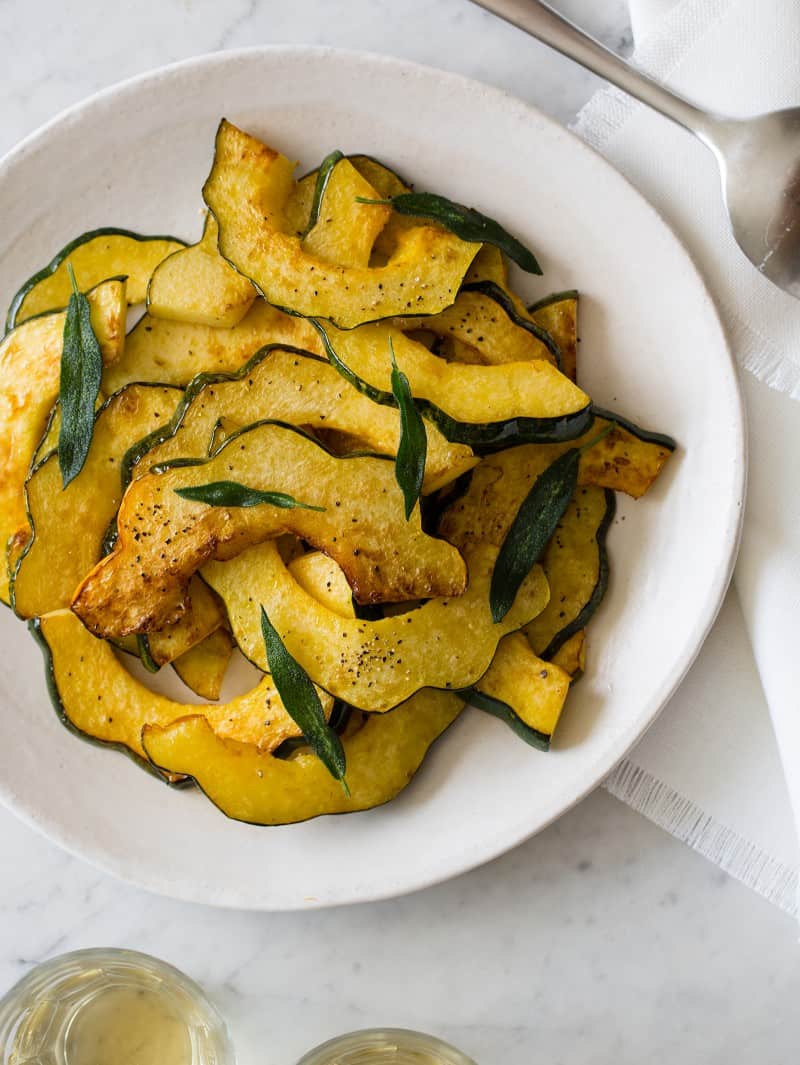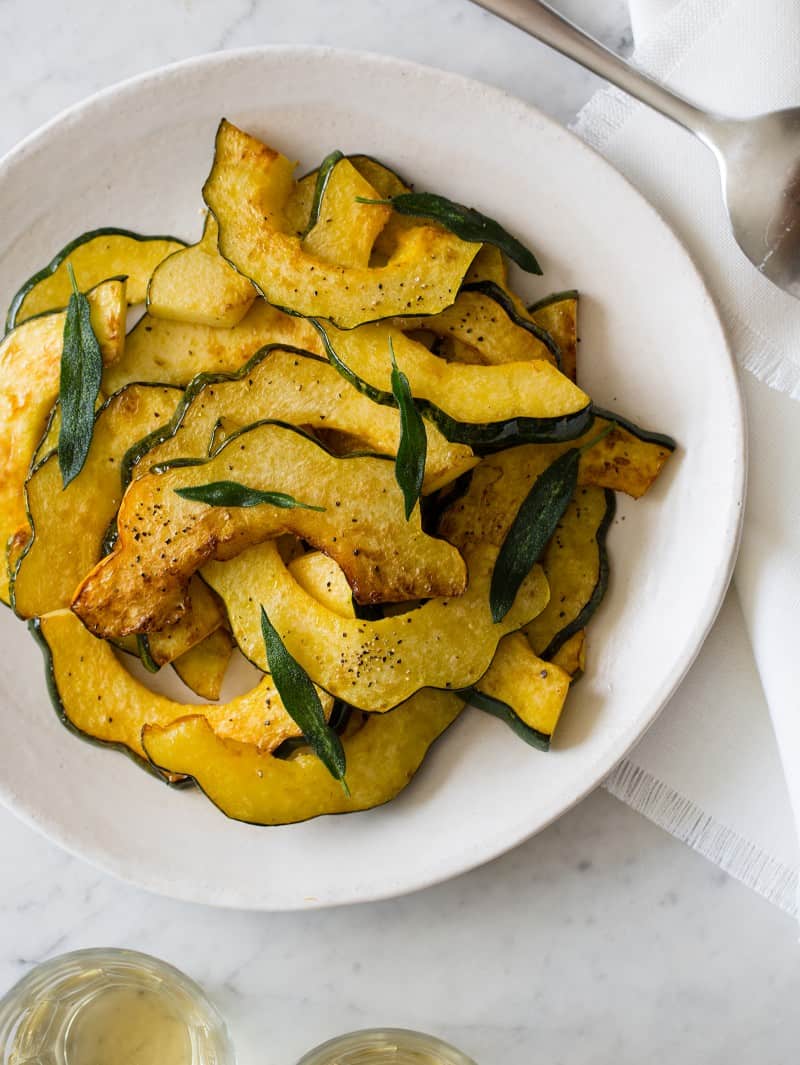 – Maple Roasted Acorn Squash: We both get so excited for winter squash season and love incorporating them into our meals. This simple, yet elegant dish is filled with a perfect blend of maple sweetness with savory seasonal flavors. A perfect addition to any thanksgiving table and another great meatless alternative to our vegetarian friends and family!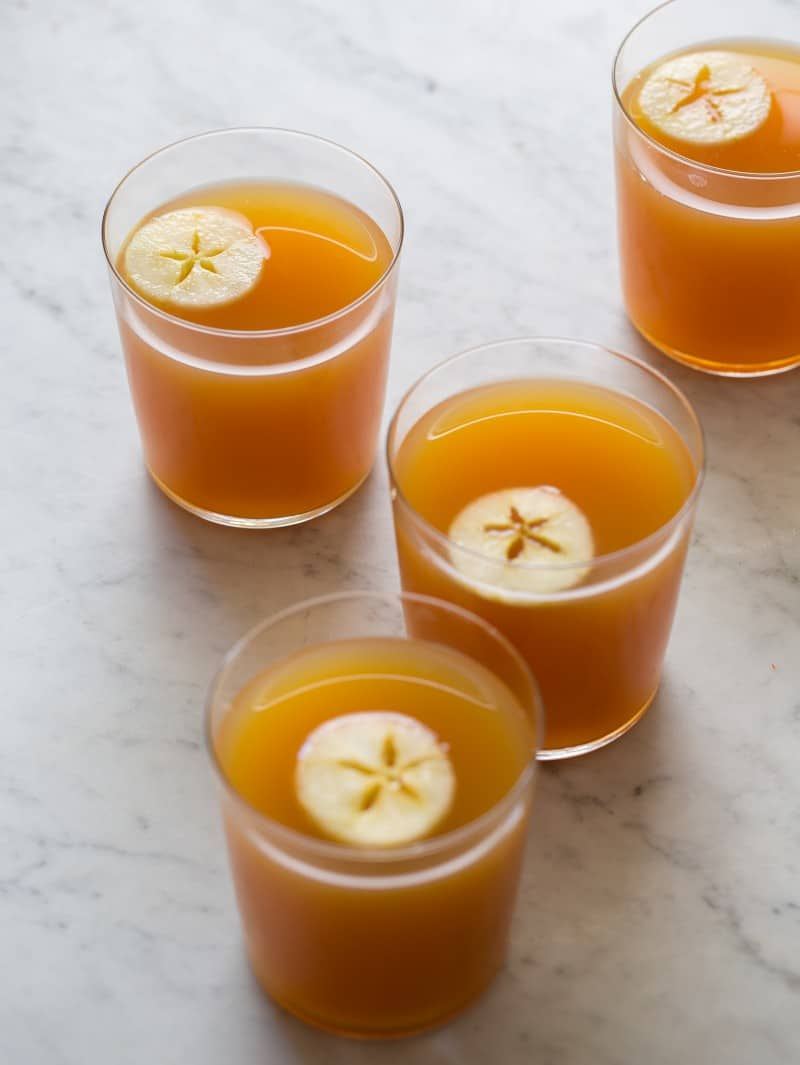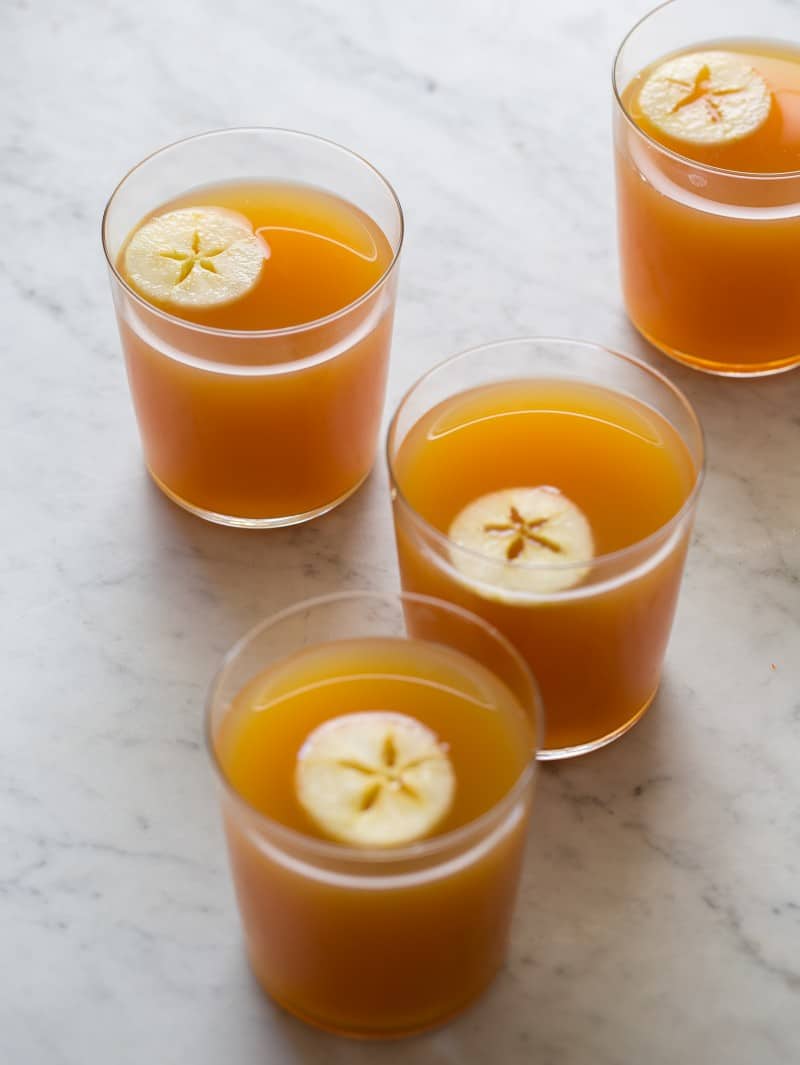 – Honey Crisp and Bourbon Spiced Cider: Hot apple cider is one of those cozy weather drinks that we absolutely love to indulge in during the holidays! Our version is simple and delicious and pretty versatile. It can be made into a non-alcoholic treat by simply leaving out the booze, as well as served as a chilled beverage for anyone who prefers a chilly cocktail!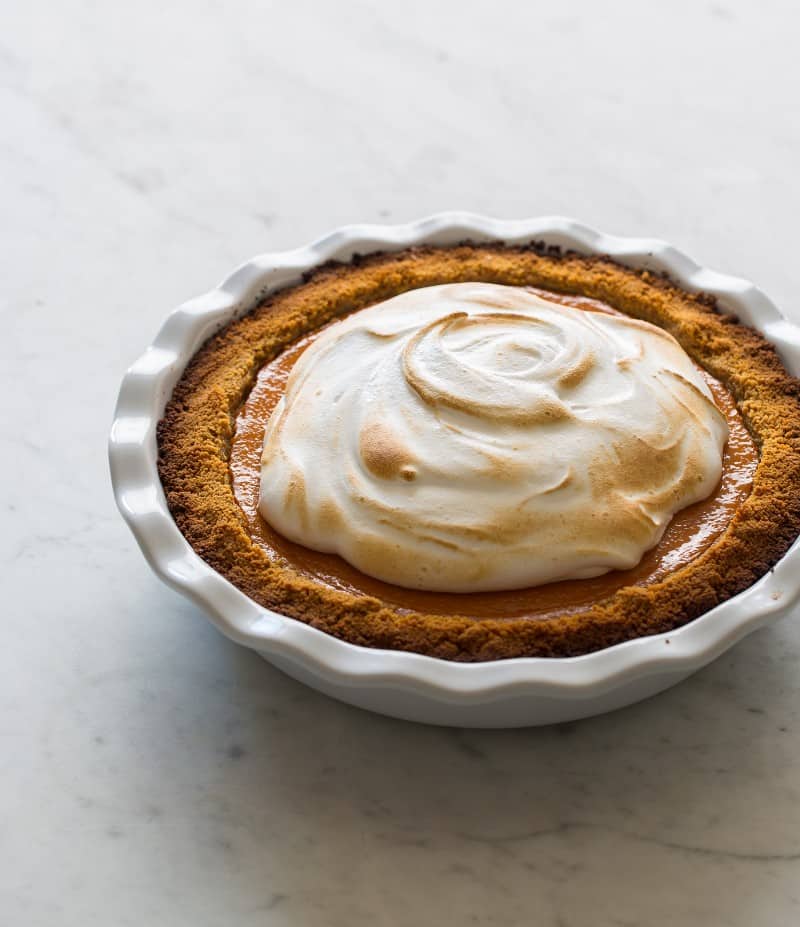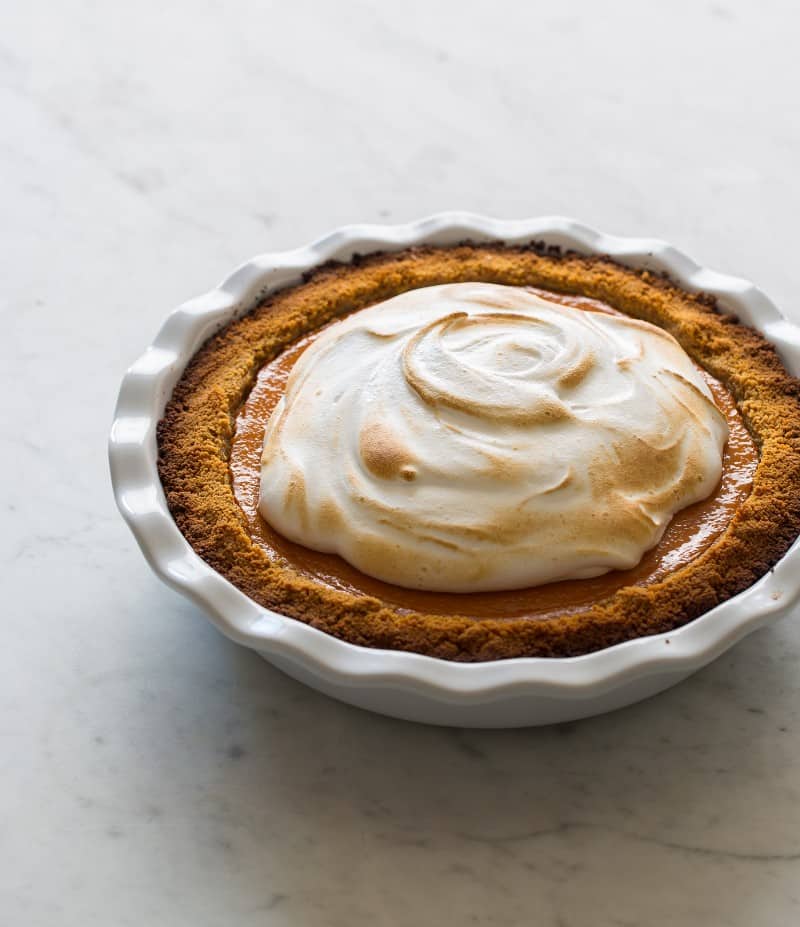 – Pumpkin Pie: We recently posted our very best pumpkin pie and we're excited to have it in our spread….such a classic thanksgiving dessert! One little twist is that we used the ginger snap crust and meringue topping from our candied yam pie, which is another great pie option for your thanksgiving table!
We hope you guys like our first spread, our Traditional Thanksgiving Spread! We're so excited for the rest of the week as we get into our new recipes. We're also so excited to get more into this series and create more fun and awesome spreads for you guys in the near future! Enjoy! xx, Jenny + Teri