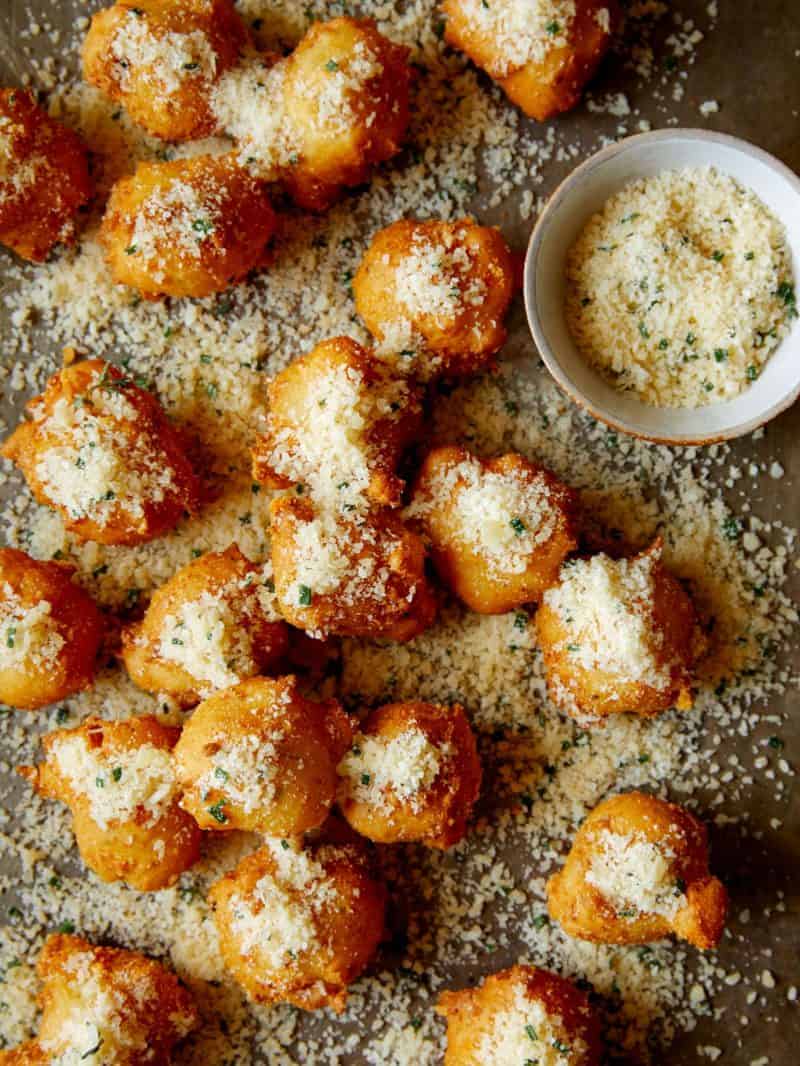 As we get closer to the holidays we are trying to think of delicious crowd pleasing snacks and appetizers everyone will love. Jenny and I love all things fried, so we thought we would do some delicious cheesy beignets but make em easier so we developed a recipe with no yeast. We loaded up on the parm on top because you can never have enough of that. These are bite sized little nuggets of deliciousness, so they are perfect for entertaining.
♥ Teri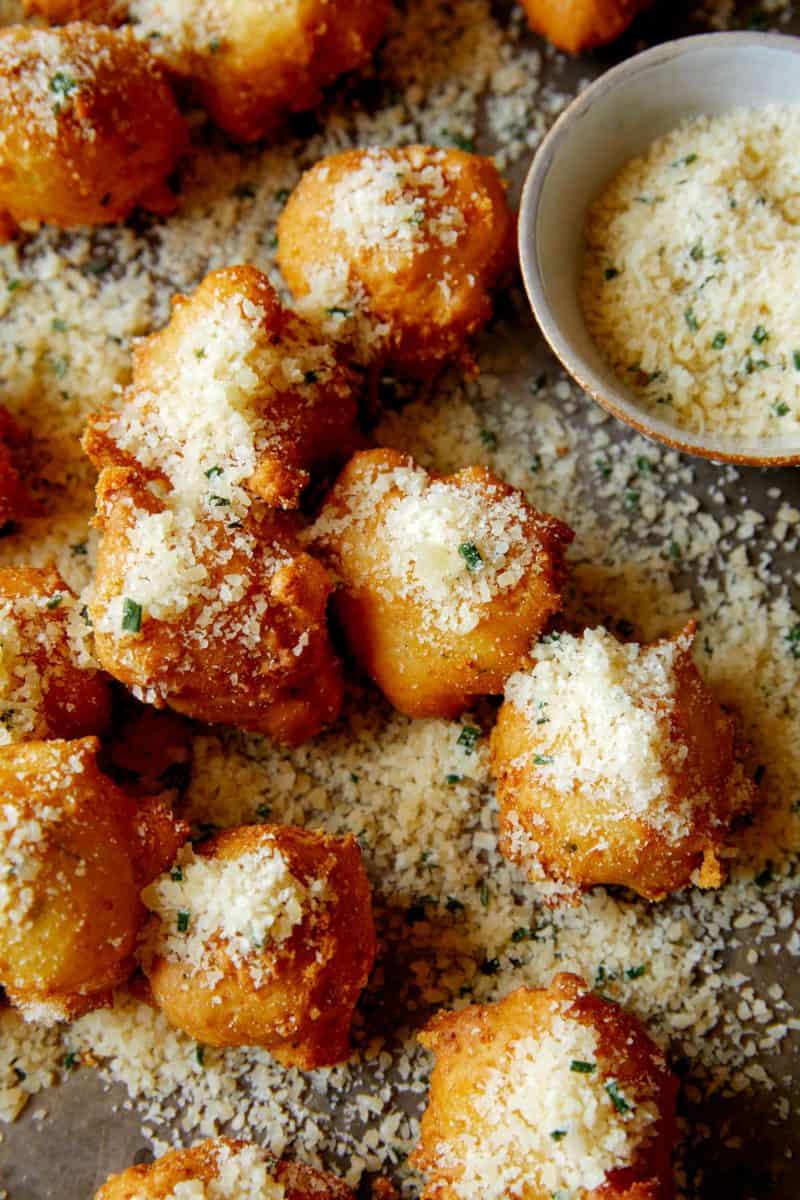 No Yeast, Cheesy Herb Beignets

Makes 20

Ingredients:
3 cups all-purpose flour
2 tablespoons baking powder
1 teaspoon salt
1/4 teaspoon cracked black pepper
1 1/2 cups milk
1/2 cup unsalted butter, melted and cooled
1 large egg, beaten
1 heaping cup shredded white cheddar
1 cup grated Parmesan, divided
2 tablespoon thinly sliced chives, plus more for sprinkling
1 tablespoon minced thyme, plus more for sprinkling

oil for frying

Directions:
1. Fill a pot with 3 inches oil. Preheat oil to 350˚F.
2. Place flour, baking powder, salt, and pepper in a large mixing bowl and whisk together.
3. Add milk, butter and egg to dry mixture and stir together until a thick batter forms.
4. Fold in white cheddar, 1/2 cup Parmesan, chives, and thyme until combined.
5. Scoop 2 tablespoon-sized spoonfuls of batter (using an ice cream scooper will be easiest) into oil a few at a time and fry beignets for 2 to 3 minutes on each side, until golden brown and puffed up.
6. Using a slotted spoon, transfer beignets onto a cooling rack lined with paper towels.
7. Repeat steps 5 and 6 until all batter has been used and all beignets are fried.
8. Transfer beignets to a platter and dust with remaining Parmesan and extra herbs. Serve immediately.