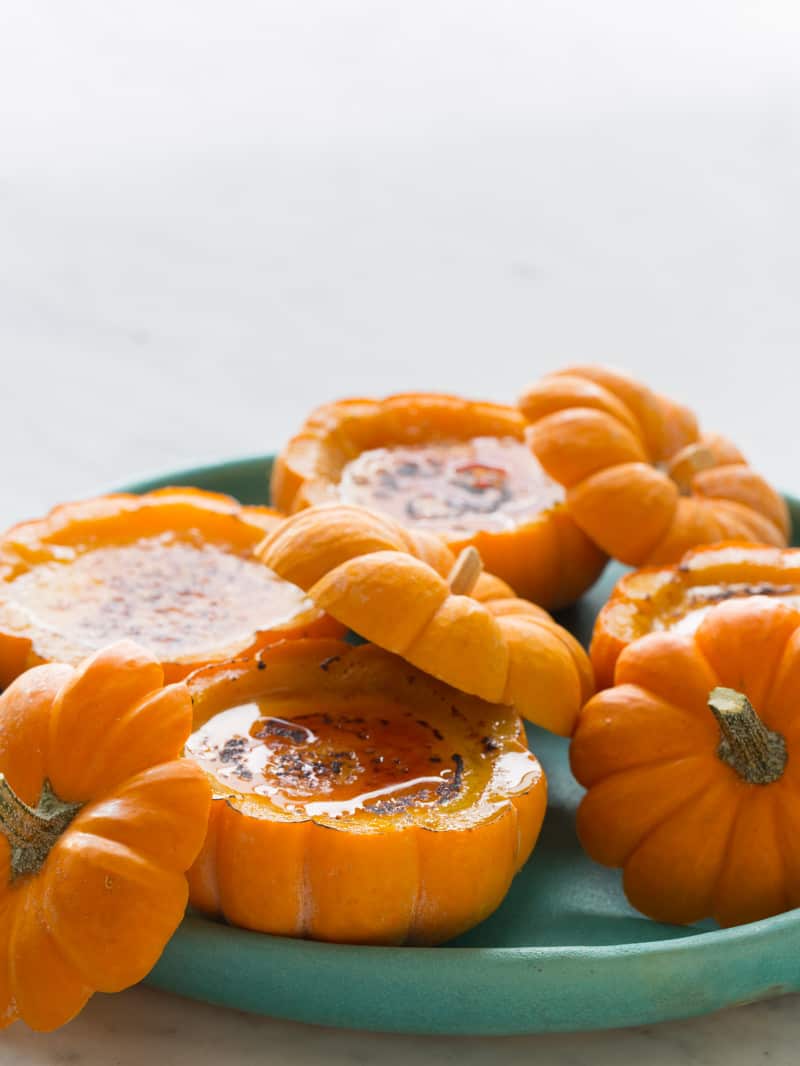 Hi! I decided that we should repost this recipe because these little No Bake Pumpkin Creme Brulees are pretty awesome. Pretty AND awesome. Super easy cause it's no bake, and I really want you to make them and have a party. This is one of my all time favorite pumpkin recipes, and a good way to use these weird little small pumpkins that are too cute to pass up at the grocery store. :)
♥ Teri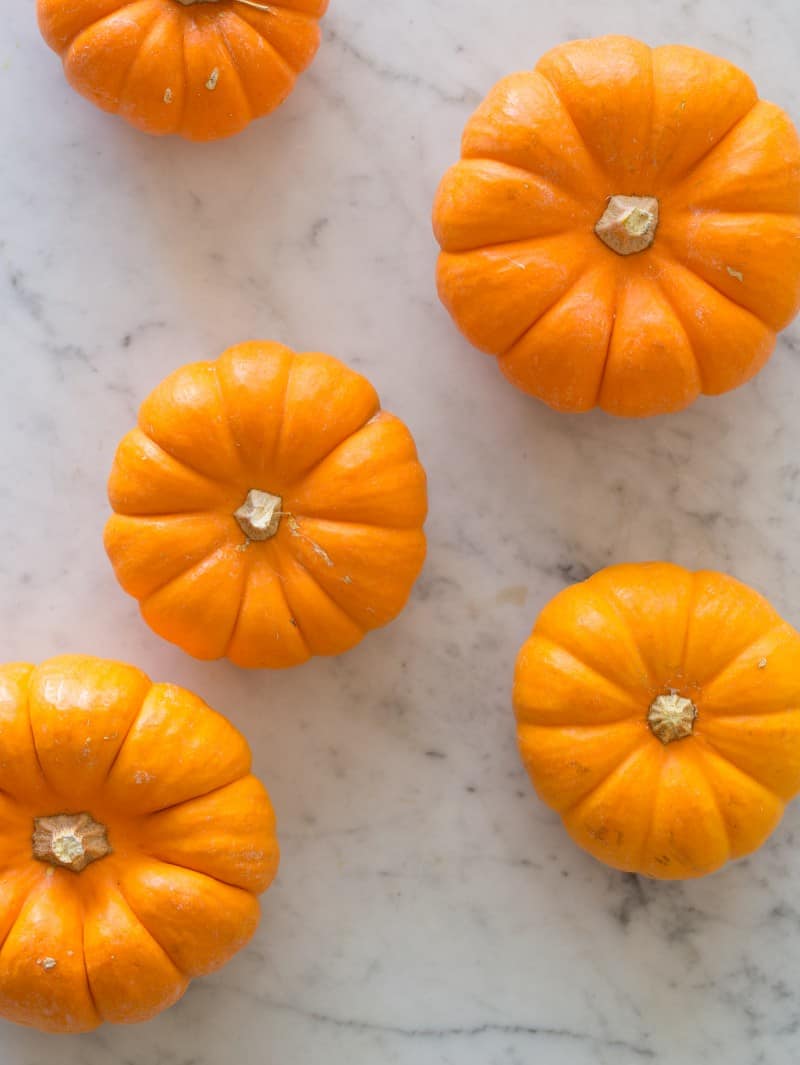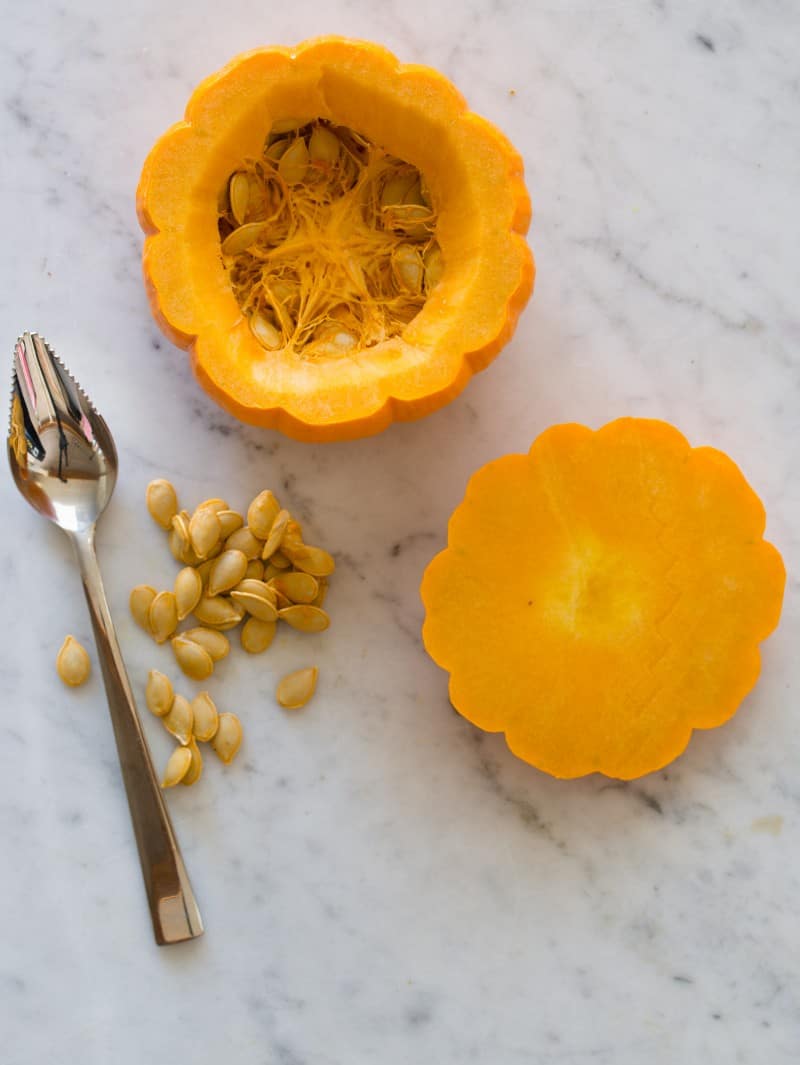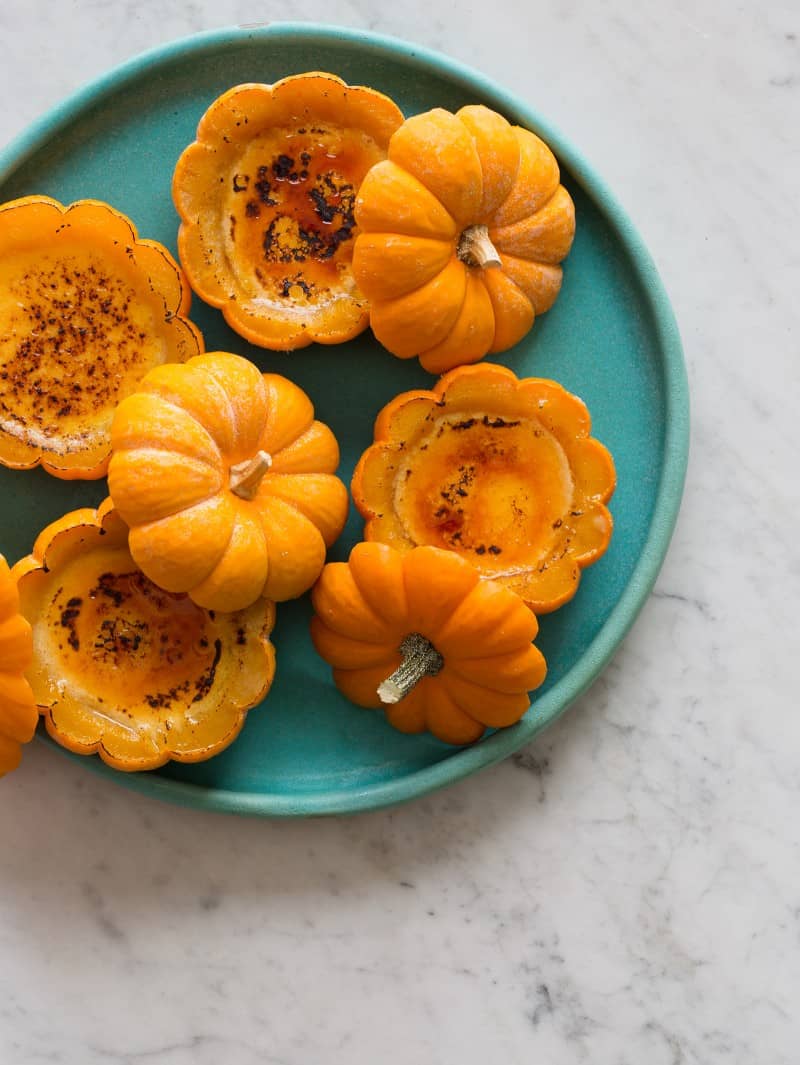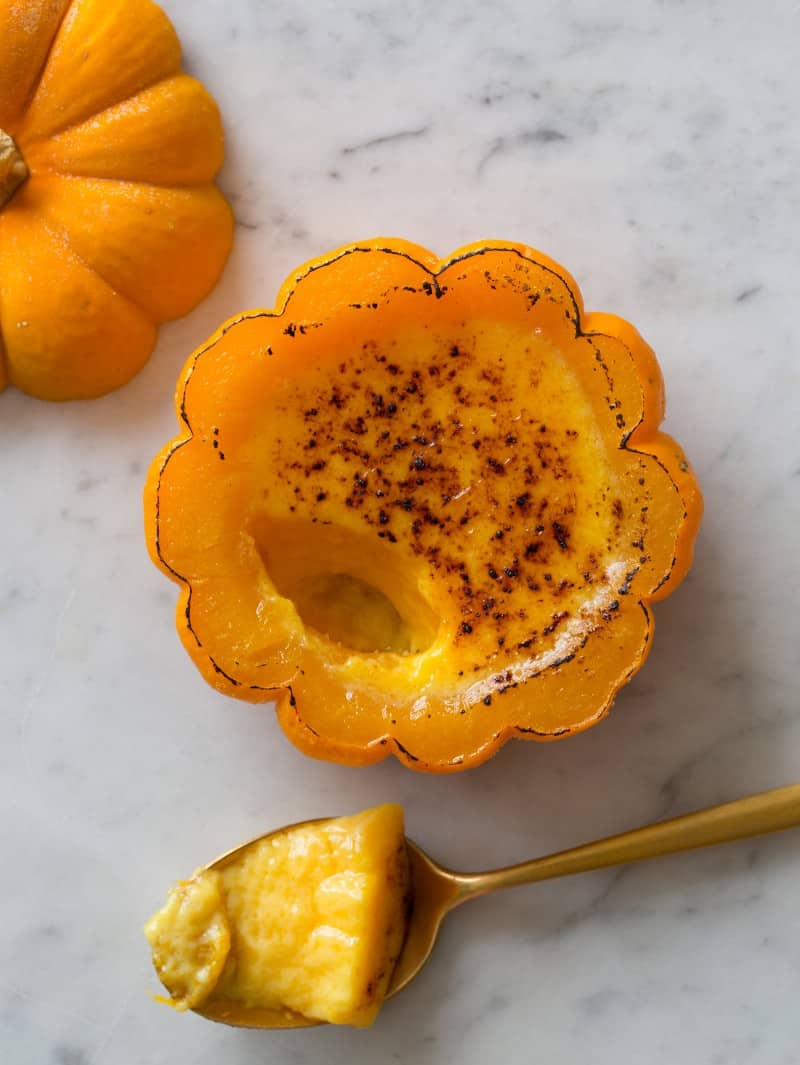 The BF John and I went to this super delicious noodle joint in Silverlake (LA) for dinner one night called Watdongmoonlek Noodle. When we walked to our table we passed their dessert case there were a million desserts in their looking pretty begging me to eat them. We ate one, their seasonal dessert of Pumpkin Crème Brulee. Their Crème Brulee was made in little hollowed out mini pumpkins, and prepared so you could eat some pumpkin chunks while you eat your delicious custard. I was sold. I knew them we HAD to attempt to re make this for the blog. Welcome our version: No Bake Pumpkin Crème Brulee. How freaking cute are these little individual desserts? I was so pumped to have this be included in our Not So Traditional Thanksgiving spread, because these little guys are so cute and so unique. I am in love with them. Not only is crème brulee one of my all time favorite desserts, but so is pumpkin pie. So I am pretty excited about this, to say the least. As Thanksgiving draws closer, think about making these guys! NO BAKE! WHOA! We know you're short on oven space, so these just make such perfect sense. I hope you are as stoked as me.
♥ Teri
No Bake Pumpkin Crème Brulee
Makes 8
Ingredients:
8 baby pumpkins, tops removed and completely hollowed out
3 tablespoons light brown sugar
1 1/2 tablespoons superfine sugar
2 tablespoons all purpose flour
1/4 teaspoon salt
1 cup heavy cream
5 egg yolks
1 cup whole milk
2/3 cup pumpkin puree
1/2 teaspoon ground cinnamon
1/4 teaspoon ground nutmeg
1/4 teaspoon ground allspice
pinch ground cloves
1 teaspoon vanilla extract
8 tablespoons turbinado (raw) sugar
Directions:
1. Fill a large pot with water and bring to a simmer. Add pumpkins (with lids), slightly lower heat and poach for 12 to 15 minutes or until pumpkins are tender but not mushy. Place pumpkins onto a baking sheet and place in the refrigerator for about 20 minutes.
2. For filling: In a small bowl, whisk together flour, sugars and salt. Add cream and eggs and whisk together until smooth. Set aside.
3. Pour milk, pumpkin puree and spices into a saucepan and whisk together. Simmer mixture for about 7 minutes. Pour 1/4 cup of the pumpkin milk mixture into the yolk mixture, whisking while pouring to prevent the yolks from scrambling.
4. Once your mixture has been tempered, pour yolk mixture back into the saucepan with the remaining pumpkin milk and whisk together. Continue to whisk mixture as it simmers to prevent scrambling and whisk until mixture begins to thicken, about 3 to 5 minutes. Stir in vanilla.
5. Divide mixture among poached pumpkins and refrigerate for about 2 hours or until custard sets.
6. Top each pumpkin filled custard with a layer of turbinado sugar and brulee tops with a torch. Serve.
**Tip: If mixture has scrambled a little, you can strain it with a sieve lined with cheesecloth top remove all the bits of cooked egg. If this happens, vanilla should be stirred in after mixture has been strained.