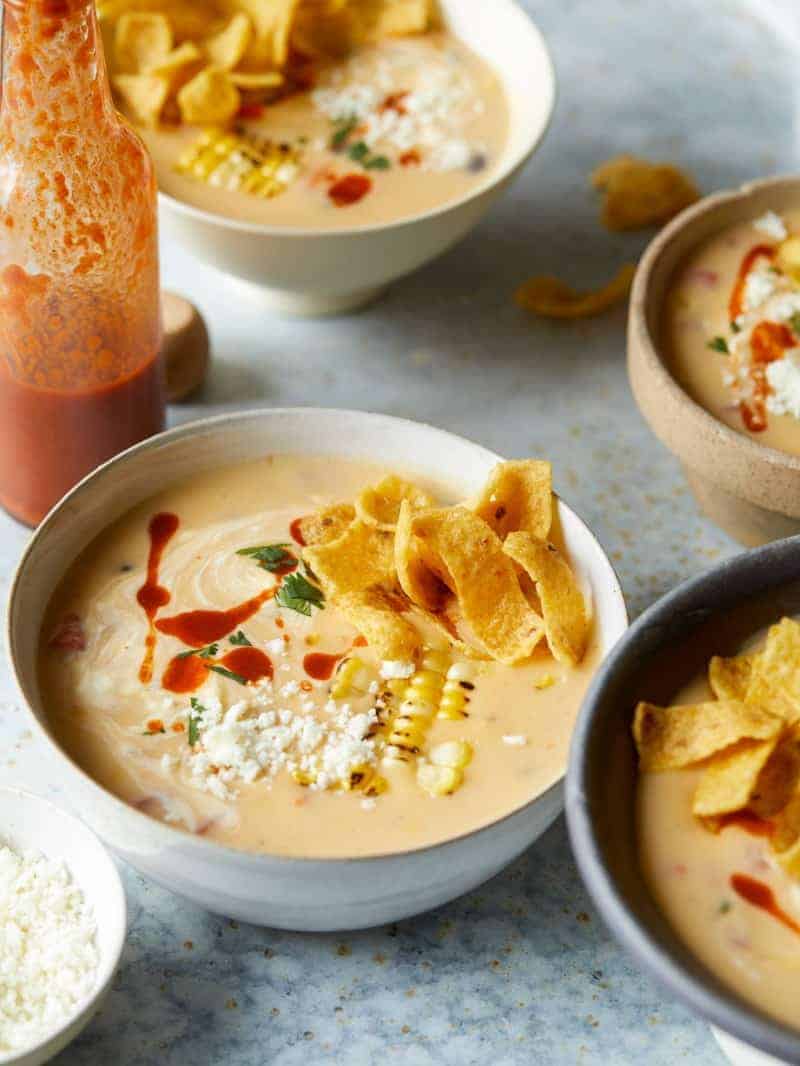 Jenny and I are both pretty into cheesy things. So when we were thinking about Cinco De Mayo coming up it was an obvious choice that we had to make our version of Mexican Cheese Chowder. This is kind of as cheesy as it can get, and we added fritos because in my opinion – fritos go with almost any soup. But if you don't share that same opinion you can use tortilla chips. To be honest, this is basically drinking cheese. :)
♥ Teri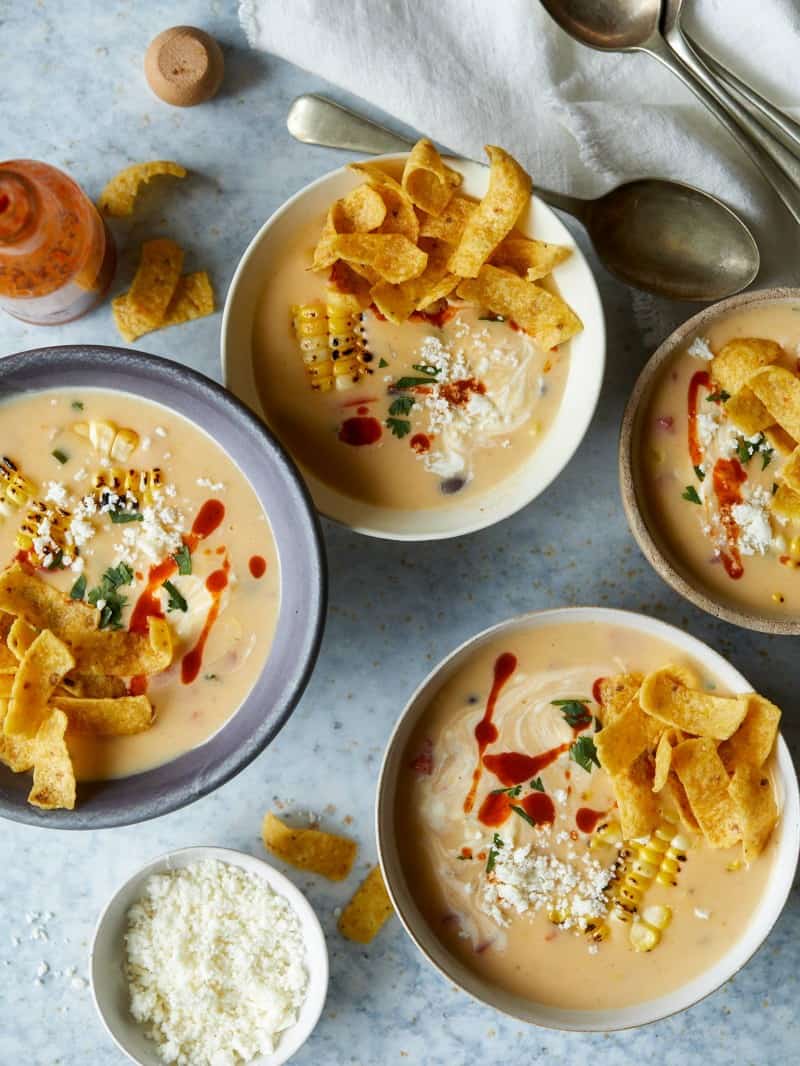 Mexican Cheese Chowder

Makes 2 quarts

Ingredients:
pico de gallo:
1/2 yellow onion, diced
4 roma tomatoes, seeded and diced
2 garlic cloves, minced
2 1/2 tablespoons minced cilantro
Juice of 1 lime, divided
Chowder:
1/4 cup unsalted butter
1/3 cup all-purpose flour
1 cup whole milk (low-fat is fine)
2 cups unsalted chicken stock
2 cups shredded cheddar cheese
1 cup shredded pepper jack cheese
1 teaspoon smoked paprika
1/2 teaspoon chile powder
1 (15 oz) can pinto or black beans, drained
1 1/2 cups grilled corn (from about 3 cobs), divided
salt and pepper to taste
garnish options:
grilled corn
corn chips (such as fritos)
pico de gallo
cilantro leaves
crumbled queso fresco
thinly sliced serrano, optional
hot sauce
sour cream/creme fraiche/crema

Directions:
1. Place all pico de gallo ingredients (but only half the lime juice) into a small bowl and toss together.
2. In a large pot, melt butter over medium heat.
3. Add 1/3 of the pico and saute for 2 to 3 minutes. Season with salt and pepper.
4. Add flour and stir together until no dry lumps remain and the flour no longer has a 'raw' taste, 3 to 4 minutes.
5. Whisk milk than stock into the mixture, until full combined and continue to stir until mixture thickens enough to barely coat the back of a spoon.
6. Combine cheeses together in a bowl and toss together with remaining lime juice.
7. Remove pot from heat and slowly stir in cheese, in small handfuls until all cheese has been added and soup is smooth. Stir in paprika and chile powder and season with salt and pepper.
8. Fold in beans, half the corn and remaining pico until fully incorporated and simmer for 6 to 8 minutes, stirring occasionally. Adjust seasonings as needed.
9. Ladle chowder into bowls and top with a huge handful of corn chips, the remaining corn, crumbled cheese, cilantro leaves, hot sauce, and sliced serranos (if using). Serve.