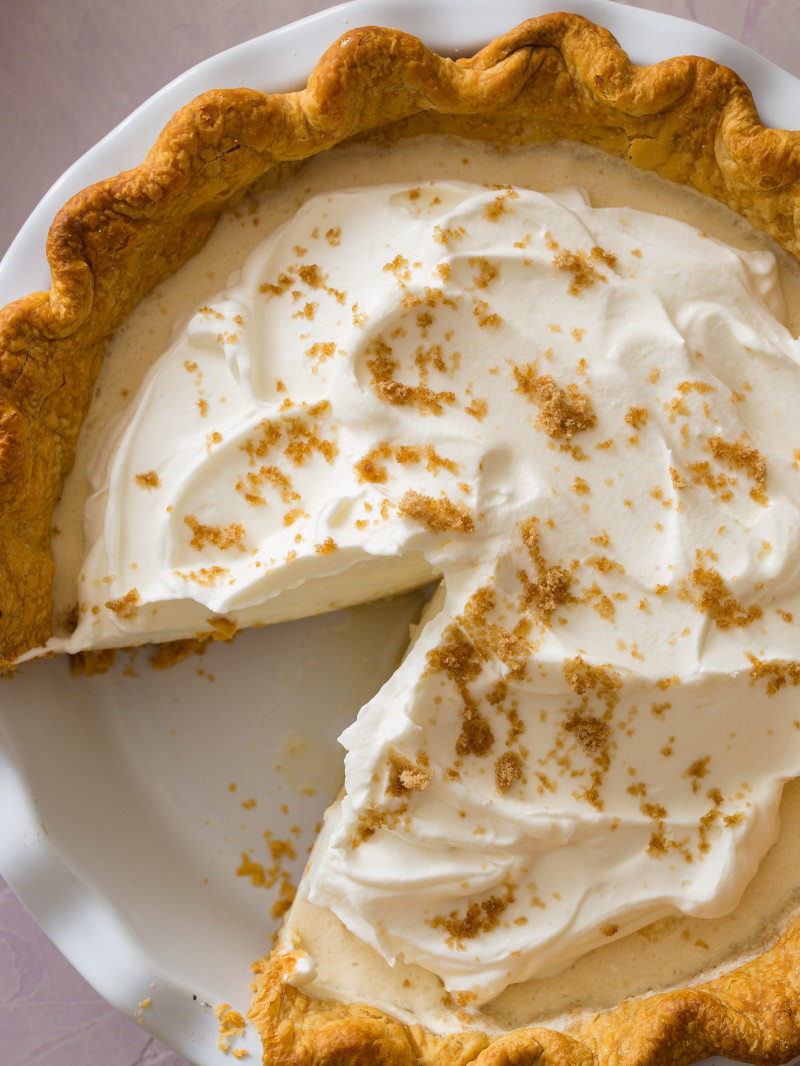 Anyone still looking for thanksgiving recipes?! I know it seems a wee bit last minute, but I'm someone who procrastinates quite a bit, so if you're like me you're still perusing the internet for next week's feast. :) We have a Maple Chiffon Pie today. Chiffon pies are pretty awesomely old school and I appreciate them. I like how they have a lighter then mousse texture, but still hold a ton of flavor from the custard base. We flavored ours with maple syrup because 'tis the season, right? This pie is a little bit fussy, but definitely worth the effort especially for a fun dinner party or get together. The maple sugar/brown sugar on top is my favorite part; it adds such a nice crunch to this super smooth pie. We hope everyone has a warm and cozy thanksgiving…but don't worry, we still have more to come!!
xo,
Jenny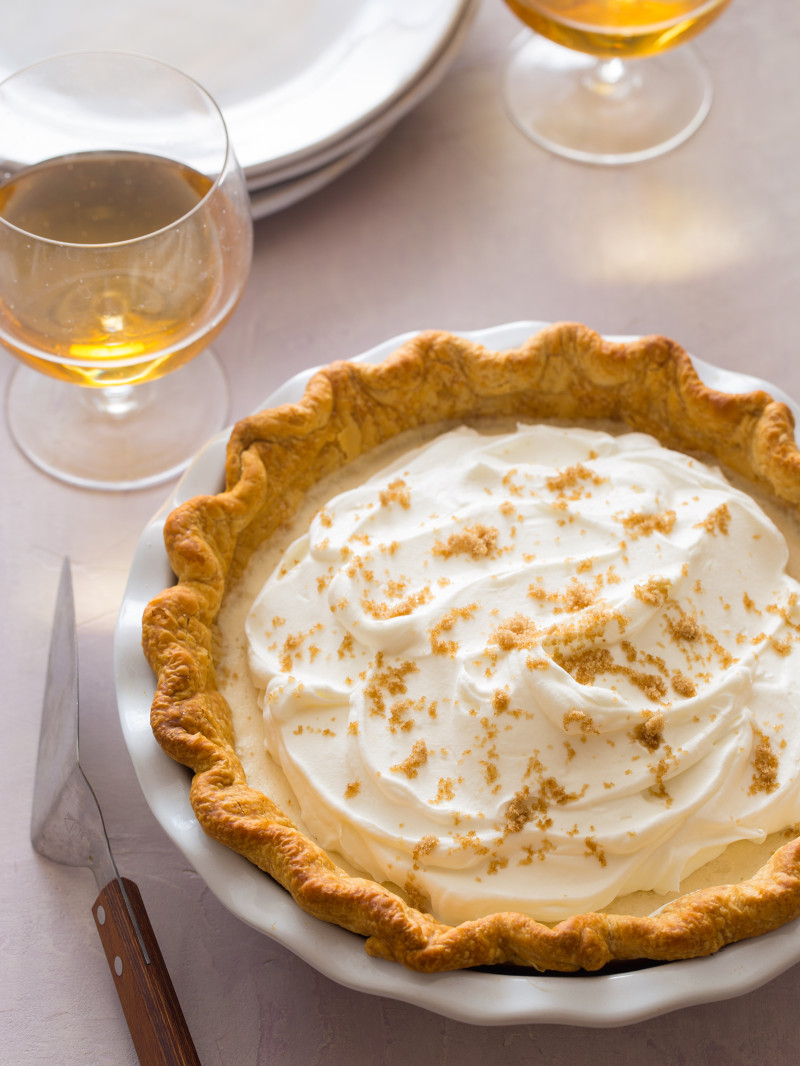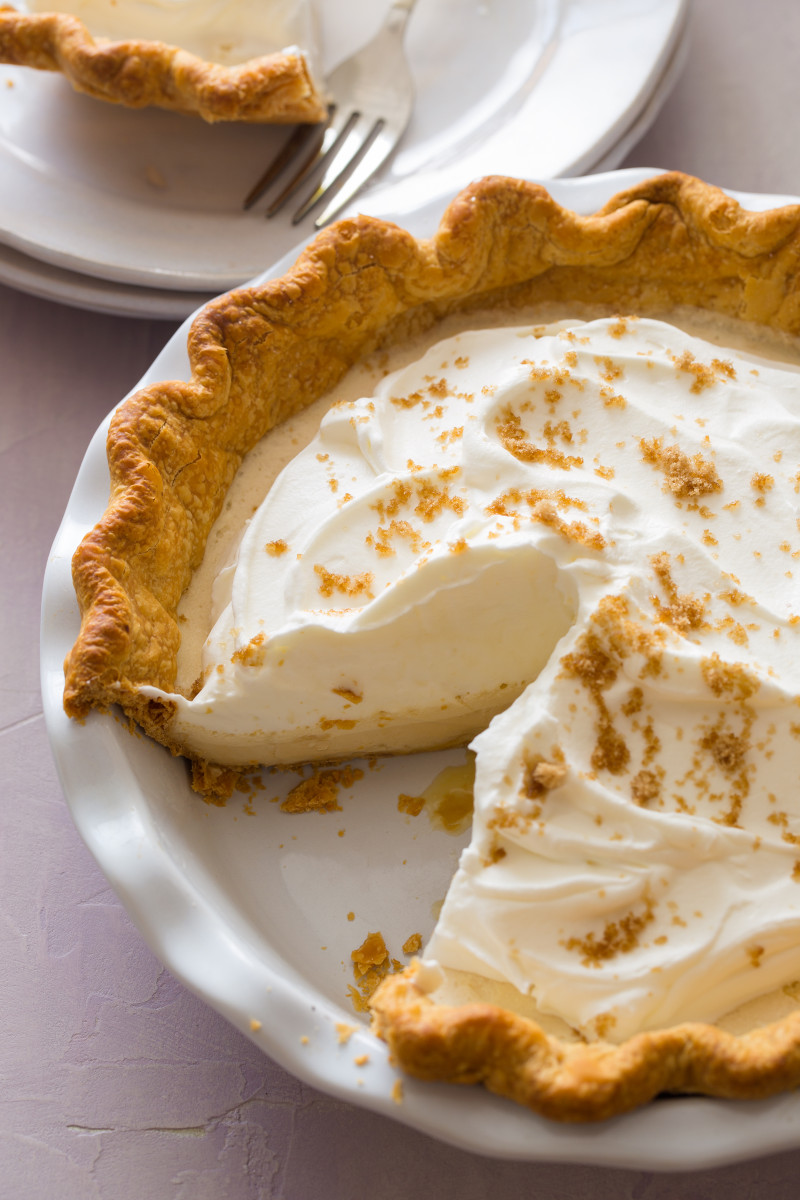 Maple Chiffon Pie
Makes 1 (9") pie
Ingredients:
1 recipe pie dough
filling:
1 tablespoon powdered gelatin
3 tablespoons cold water
3 large eggs, separated and room temperature
2/3 cup pure maple syrup
1/2 cup whole milk, warmed
1/4 teaspoon salt
3 tablespoons sugar
1 cup heavy cream
maple sugar or light brown sugar
1. Preheat oven 400˚F.
2. For crust: Place flour, salt, baking powder, butter, and cream cheese in a food processor and pulse until a fine meal forms. While pulsing, add water and vinegar and continue to pulse until dough forms. Dump dough onto a clean surface and form into a disc. Tightly cover in plastic wrap and refrigerate for 30 minutes.
3. Lightly flour a clean surface and roll dough out into a 14" circle, about 1/4 inch thick. Gently place and press dough into a 9 inch pie dish, trimming off the excess dough. Refrigerate for 30 minutes.
4. Line the bottom and sides of the pie dough with parchment paper and fill with dried beans or uncooked rice. Bake crust for 15 to 20 minutes.
5. Remove beans/rice and parchment from the par-baked shell and continue to bake for an additional 20 to 25 minutes or until the pie crust is golden brown all the way through. Remove from the oven and cool completely.
6. For the filling: Place egg yolks in a double boiler and place over medium heat. Whisk yolks until they begin to thicken, 5 to 6 minutes. While whisking, add maple syrup, milk and salt and continue to whisk until mixture is thick enough to coat the back of a spoon.
7. Transfer custard to an ice bath, stir in gelatin mixture and cool completely, stirring occasionally.
8. Once mixture is fully cooled, beat egg whites and sugar until stiff peaks form. Fold whites into the custard until fully incorporated.
9. Beat cream until medium peaks form. Fold half the whipped cream into the custard until mixture is smooth (refrigerate remaining whipped cream). Pour custard into the cooled piecrust and refrigerate for about 4 hours or until filling sets.
10. Top pie with remaining whipped cream and finish with a generous sprinkle of maple sugar or light brown sugar. Slice and serve.