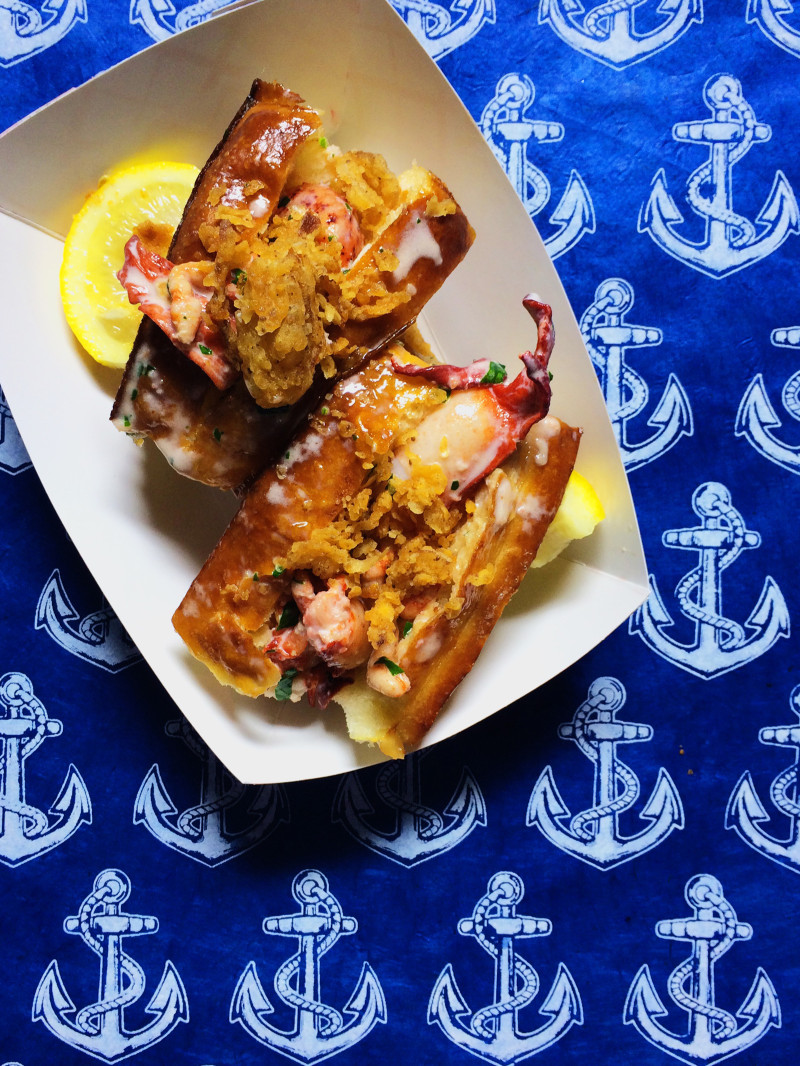 We recently attended this crazy awesome Tasting Table event called the Lobster Rumble in Los Angeles on behalf of Coca-Cola Life.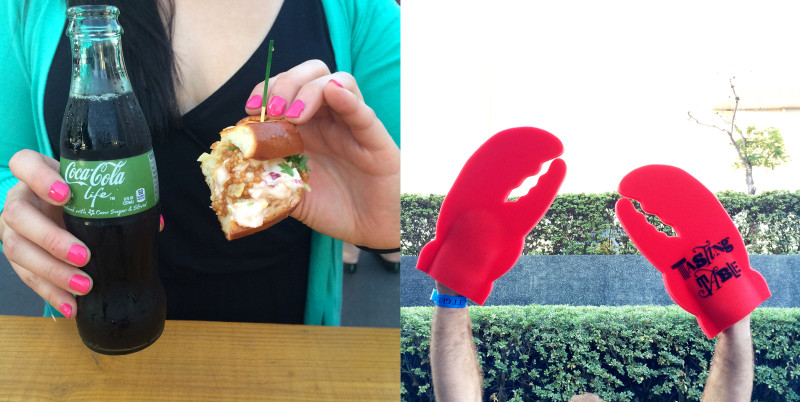 The event brought together 17 of the best lobster rolls from around the country. After tasting them all, we voted for our favorites. It has been pretty hot in LA, and the day of the Lobster Rumble was no exception. It was pretty intense. We were very excited to be there on behalf of Coca-Cola Life, which is a reduced calorie cola sweetened with cane sugar and stevia. It was really refreshing to be able to wash down all of our buttery lobster rolls with a Coca-Cola Life because it was so hot, and because at least we knew we were drinking Coke that has less calories than other colas!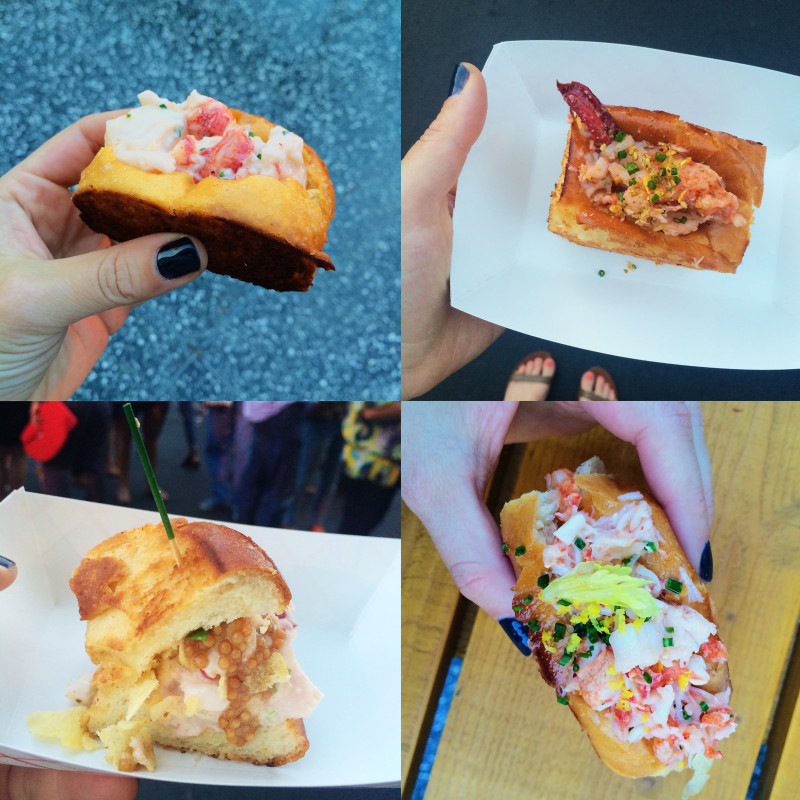 Here is a short list of some of our favorite lobster rolls:
-Playa Provisions (Playa del Rey, CA): OUR FAVORITE!!! Super soft buttered roll, fresh, large chunks of lobster, and finished with crushed potato chips, celery and pickled mustard seeds (holy yum pickled mustard seeds!!!) *See lower left image.
-Catch and Release (Marina Del Rey, CA): Lobster Roll with a somewhat creamy dressing loaded with fresh tarragon on a soft buttered and toasted roll.
-Peacemaker Lobster and Crab (St Louis, MO): Super soft buttered and lightly toasted roll loaded with lobster tossed in a almost thousand island type of sauce and finished with fresh chives. *See upper right image.
-Captain Kidds (Redondo Beach, CA): No fuss lobster roll, super fresh and lightly dressed in a mild creamy sauce and finished with a small celery leaf. *See lower right image.
-Anchor (Venice, Ca): Lightly dressed lobster roll (filled with large chunks of well poached lobster meat) with hints of fresh tarragon and finished with a shaving of black truffle. *See images below
-Knuckle and Claw (Los angeles, ca): Simple, fresh and delicious…no fuss lobster roll (poached very well…soft meat), finished with a light seasoning. *See top right image.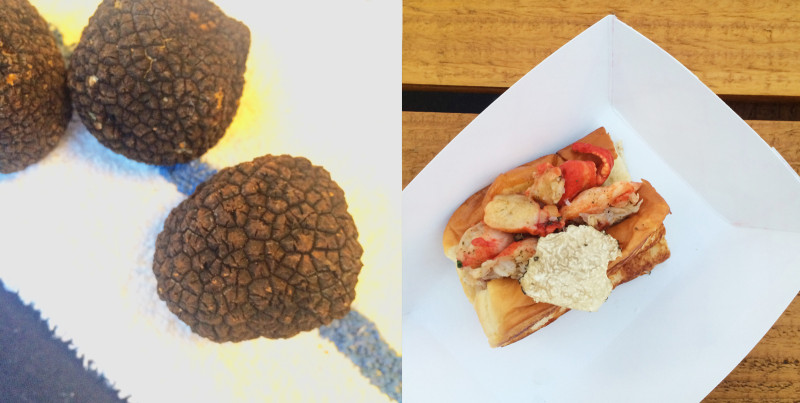 The winner of the night was Cousins (West Hollywood, CA), three years running. Their roll was old School (no fuss). Super simple, huge pieces of lobster with lots of butter on a soft buttered and toasted roll.
Aside from lobster we enjoyed some fresh seafood and oysters, which were all amazing and so beautiful!


Some of the other vendors included:
-Acadia
-Ironside (topped with fried onion strings)
-Franklin & Co
-Super Natural Sandwiches
-Smack Shack (tossed with cucumber and a creamy aioli)
-Slapfish
-Venice Whaler
-Tipple + Brine
-Old Port Lobster Shack
-Hungry Cat
There were also some desserts at the Rumble that we loved. Specifically, Peddler's Creamery (Small Batch, Bicycle Churned Ice Cream). We loved the honey lavender, and the watermelon. So perfect with all the lobster we had just been eating!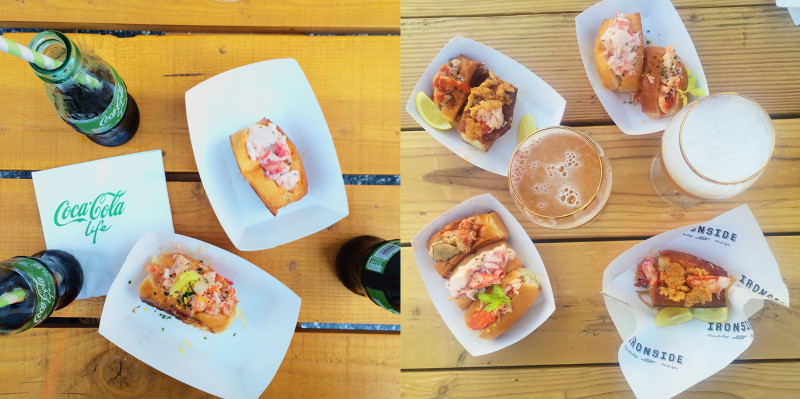 We are so thankful for Coca-Cola Life for sending us to eat 17 amazing Lobster Rolls! Thanks guys!
If you ever have the opportunity to attend the Lobster Rumble we highly recommended it!