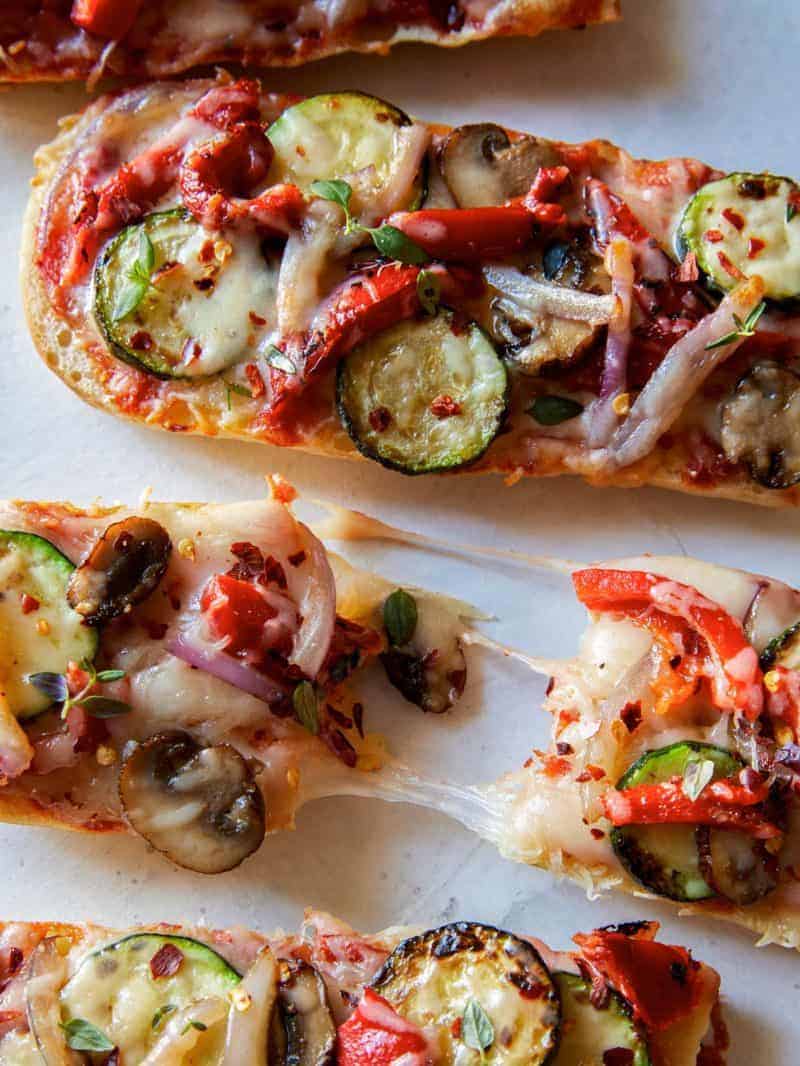 I really love the idea of pizza boats. They are just so dang versatile, and although the crust is bread, it makes this recipe so easy to throw together. It's a really really good clean out your fridge kitchen sink recipe. We made ours a loaded veggie pizza with lots of cheese, but the beauty of these is that you can alter them anyway you like. I personally love a good loaded veggie pizza, and I also love that I can have the leftovers for lunch because they reheat like a dream. :) ♥ Teri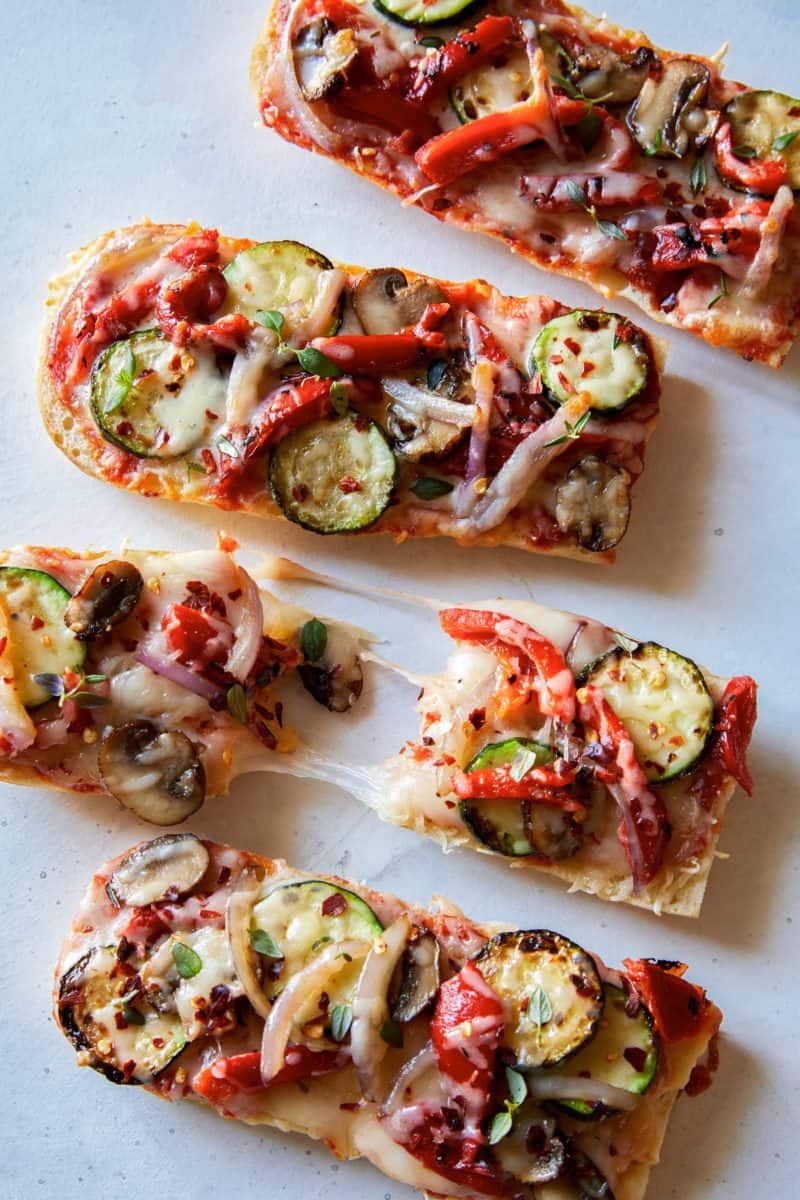 Loaded Vegetable Pizza Boats

Serves 1 or 2

Ingredients:
1 French (or sourdough) demi baguette, ends trimmed and sliced in half crosswise
1 1/2 cups marinara sauce
8 ounces fresh mozzarella, thinly sliced
1/4 red onion, thinly sliced
1/2 zucchini, trimmed and thinly sliced into rounds
4 cremini mushrooms, cleaned, trimmed and thinly sliced
1/2 cup thin strips, roasted red bell pepper
1 1/2 teaspoons minced oregano
cracked black pepper to taste

fresh basil leaves, to garnish

Directions:
1. Preheat oven to 400˚F.
2. Place boats onto a baking sheet and spread a small amount of marinara sauce over each cut side of bread.
3. Top each boat with a layer of cheese and load each boat up with toppings, adding bits of torn mozzarella over the top. Sprinkle with oregano and cracked black pepper.
4. Bake for 15 to 20 minutes or until cheese has melted and the baguette has lightly toasted.
5. Remove from oven and allow to cool for about 5 minutes . Top with fresh basil leaves and serve.