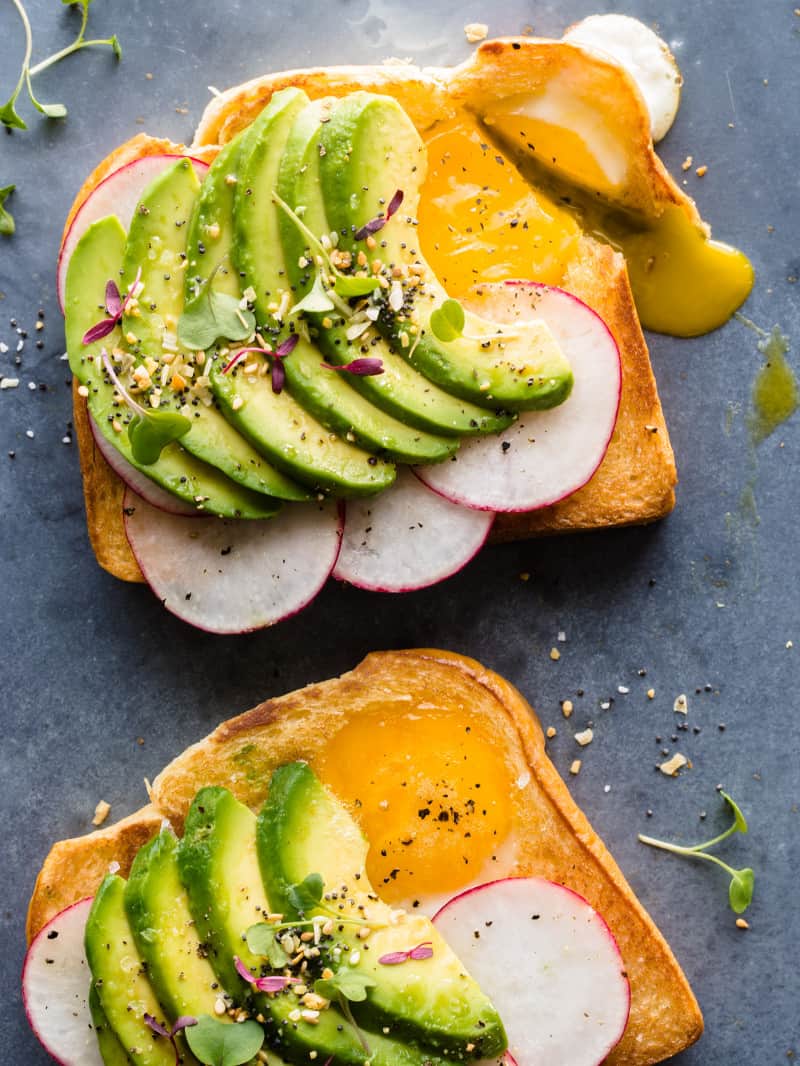 Breakfast wise, you can't get much better than egg yolk + toasted white bread. I don't know why this combo is so so good, but it's my fav. So naturally toad in a hole is another favorite thing to make of mine. And because I am just such a creature of habit it never occurred to me to add more fun stuff to it. That brings us to todays post which is a Loaded Toad in a Hole Club Sandwich. Super easy, delicious for breakfast or lunch, or ever brinner. Yum.
♥ Teri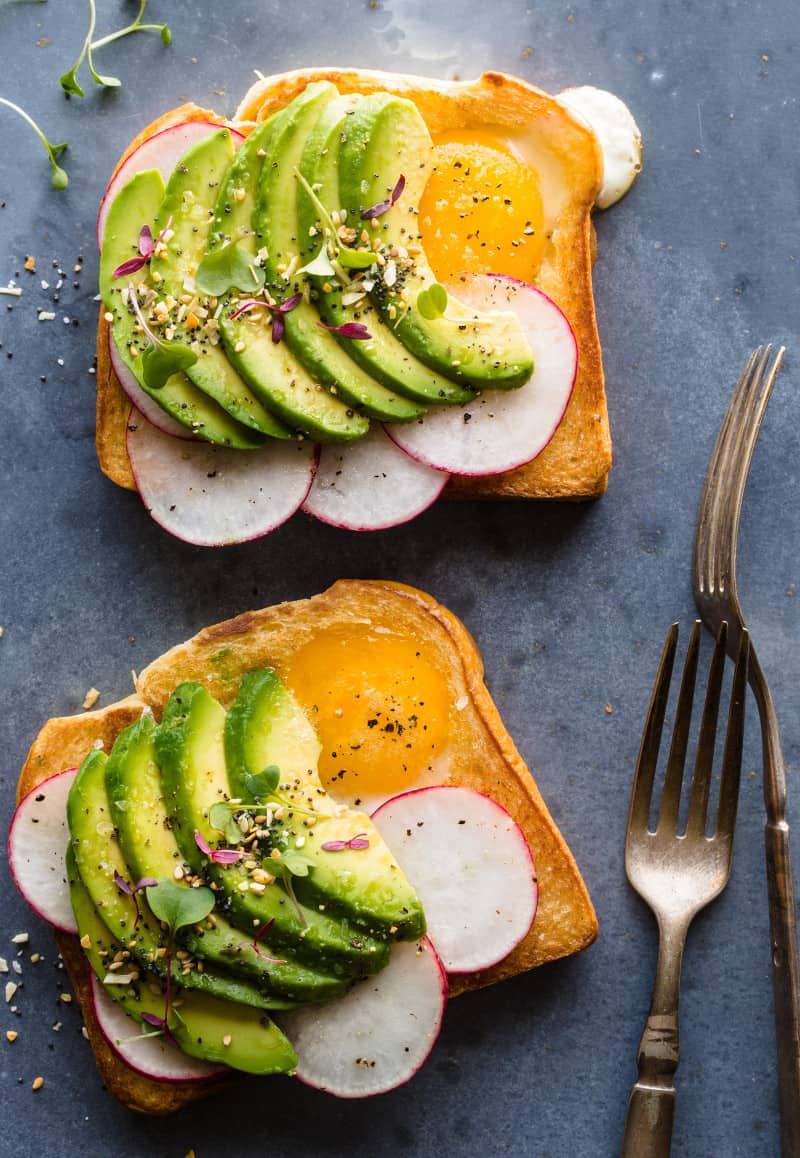 Toad in a Hole

Makes 3

Ingredients:
3 1/2 tablespoons unsalted butter, softened
3 slices thick brioche bread
3 large egg yolks

sliced avocado
sliced radishes
micro greens
'everything seasoning'

Directions:
1. Place a large skillet over medium-low heat and melt 3 tablespoons butter. Add 4 slices bread and toast on each side for 2 to 3 minutes or until each slice is golden brown.
2. Remove from heat and set aside.
3. Using a round, 2 inch cookie cutter cut a hole out of the corner of each slice of bread.
4. Melt 2 tablespoons butter and toast each slice of bread for about 2 minutes. Flip each slice of brioche and place 1/2 tablespoon butter in the cutout of each slice. Carefully drop a yolk into each buttered cutout and continue to toast for about 2 minutes. Remove from heat and set aside.
5. To assemble: top each piece of toast with sliced avocado, sliced radishes, micro greens, and 'everything seasoning'. Serve immediately.