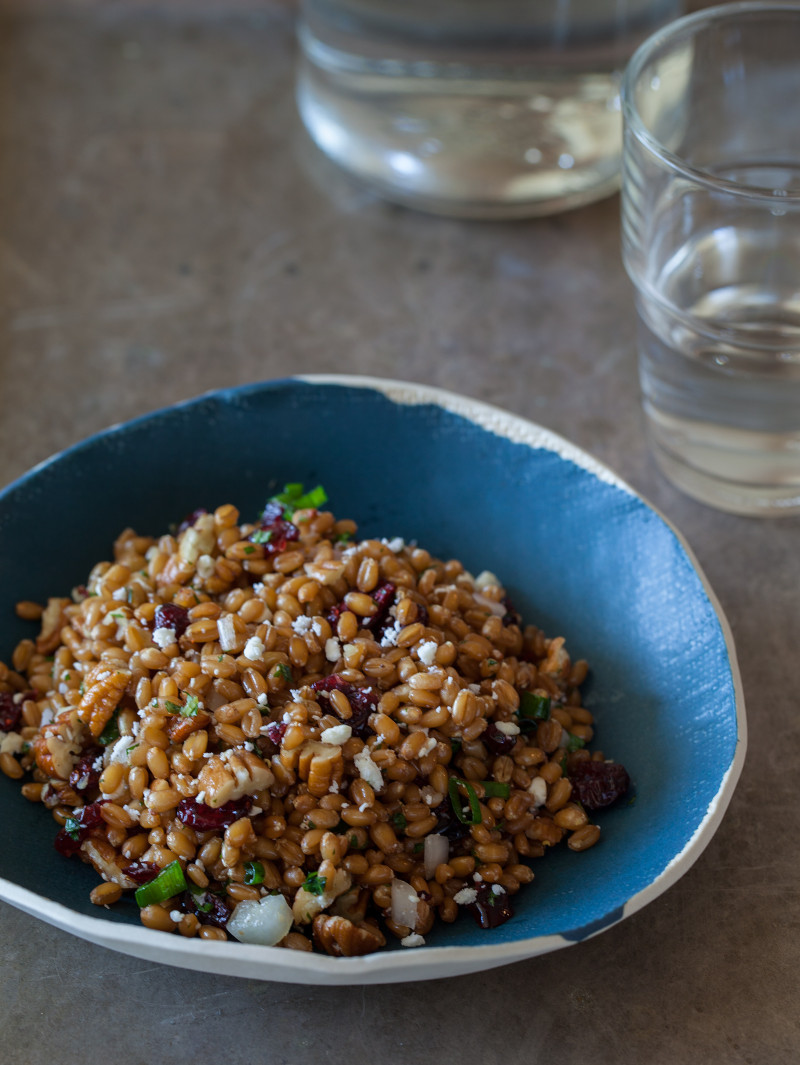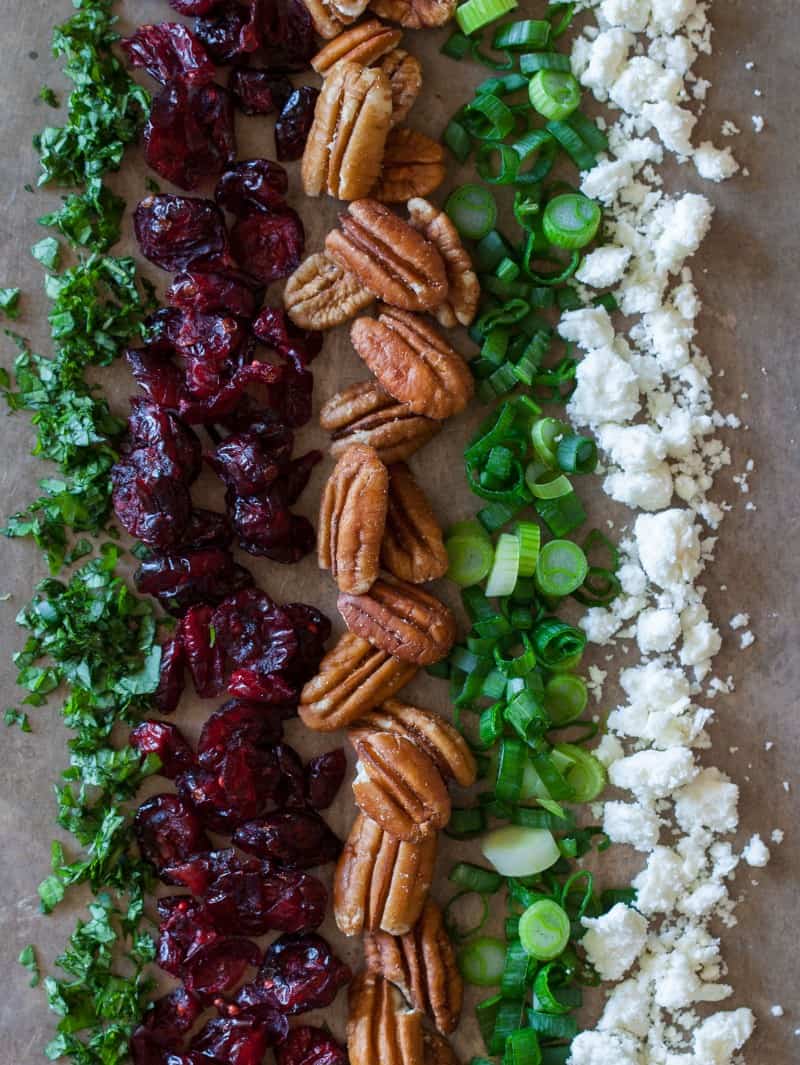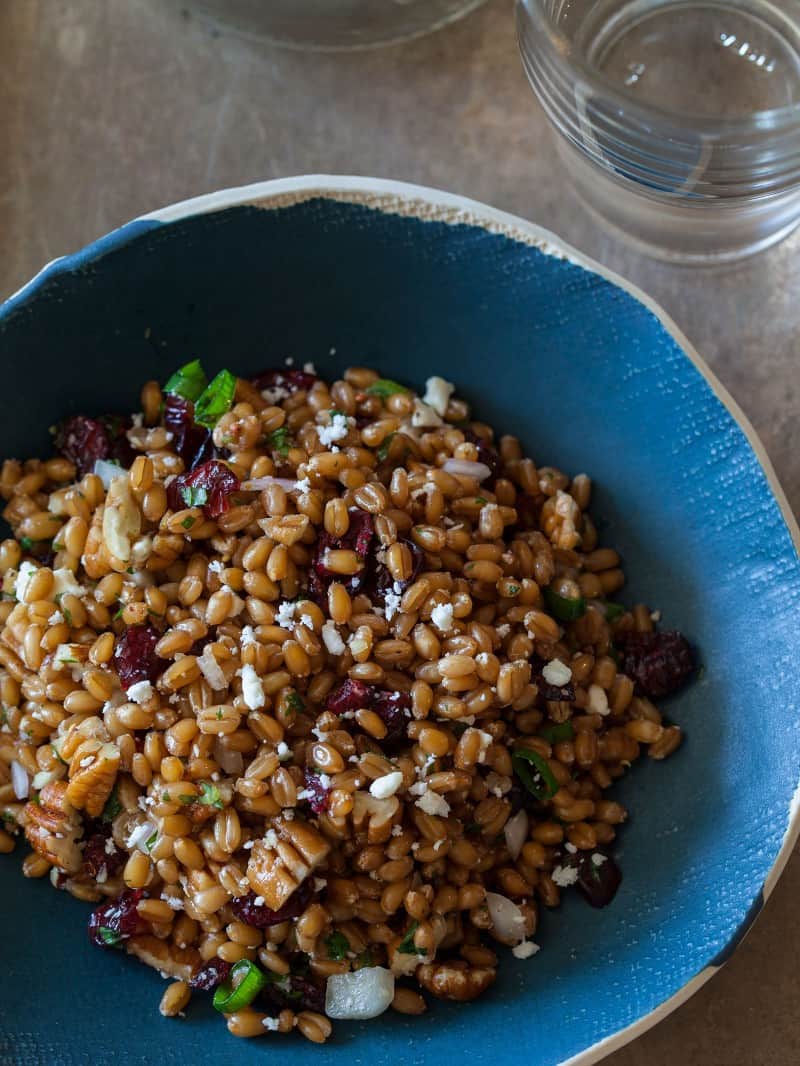 First, I would like to let you know that from now till December 22nd you can get 20% off your next Gilt Taste purchase by entering the promo code spoonforkbacon when you check out. So think about those last minute holiday gifts. In other news, I bought my cat a bow tie I am really excited about. I am also in the market for new photo props, so if any of you know awesome places to buy plates and things please tell me! I would very much appreciate it.
I pretty much hate eating salads. I never crave them. I'm not going to sit here and pretend to be some healthy person who eats salads all the time because I "like" them, or eat sliced tomatoes or celery as a snack. Get real. I do understand that my diet can't just consist of meat and bread and pork and potatoes and goldfish crackers. I do I get it. But salads, unless they have bacon and a butt load of bleu cheese, I'm just not that into it. This salad is different. It actually tastes good. Other salads, while granted are leafy greens ones, kinda taste like I'm eating grass from my front lawn where the feral cats hang out. This salad is rad because it has so much texture and crunch. So if you're a salad hater like me, you should try this. I feel like its a good jumping off point to eating salads for every meal like all the girls here in LA do.
♥ Teri
Light and Fresh Wheat Berry Salad
Serves 3 to 4
Ingredients:
1 cup hard winter wheat berries
white balsamic vinaigrette:
1 garlic clove, minced
2 tablespoons shallot, minced
1 tablespoon granulated sugar
1 tablespoon honey
½ lemon, zested and juiced
¼ cup white balsamic vinegar
½ cup extra virgin olive oil
salt and pepper to taste
¼ cup dried cranberries
¼ cup toasted pecans, chopped
3 tablespoons cotija cheese, crumbled (you can replace with feta)
2 tablespoons flat leaf parsley, minced
1 tablespoon mint, minced
1 green onion, thinly sliced (optional)
Directions:
1. Place wheat berry in a large pot and fill with 4 cups of water. Bring pot to a boil and cover.
2. Allow wheat berry to boil for 25 to 30 minutes or until soft with a bite. Drain and allow cooked wheat berry to cool.
3. For the vinaigrette: whisk together all the ingredients except for the oil. Season with salt and pepper. In a slow and steady stream whisk in the oil until fully incorporated. Adjust seasoning.
4. Once the wheat berry has cooled completely, place in a large mixing bowl and add the cranberries, pecans and Cotija cheese. Toss together.
5. Pour the vinaigrette over the salad and toss together until fully incorporated.
6. Fold in the parsley, mint and green onions (if using), season with salt and pepper.
7. Serve, or if preferred chill for an hour and serve.