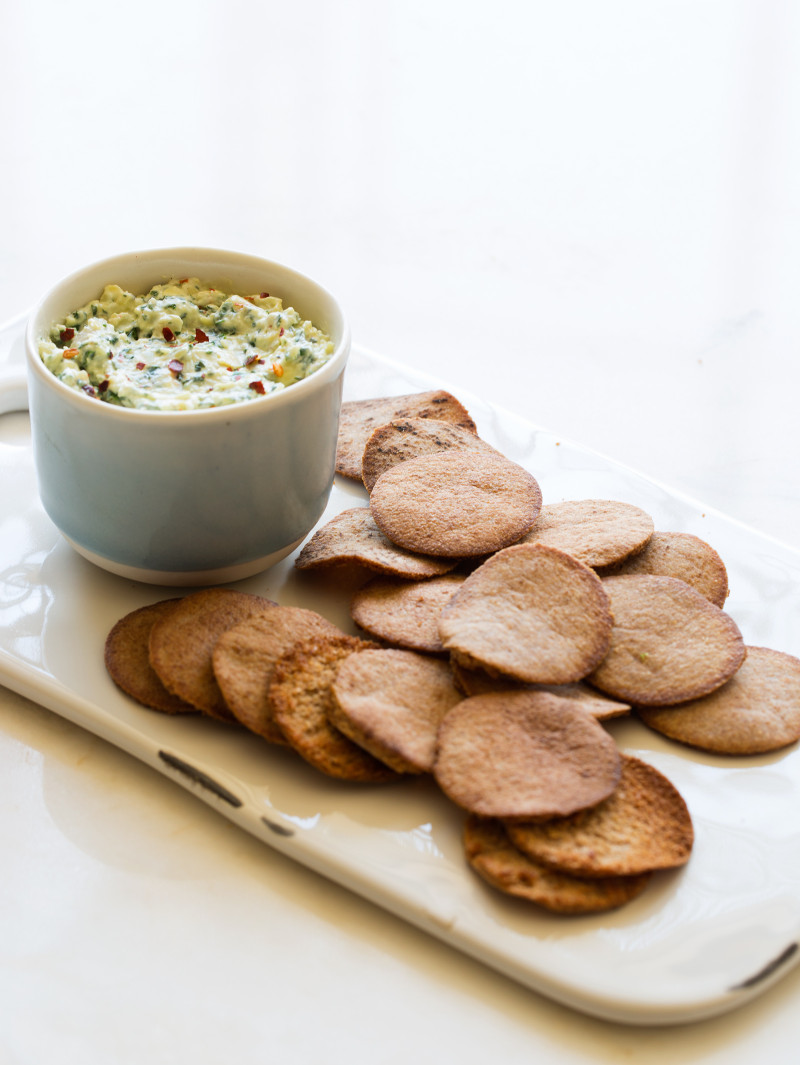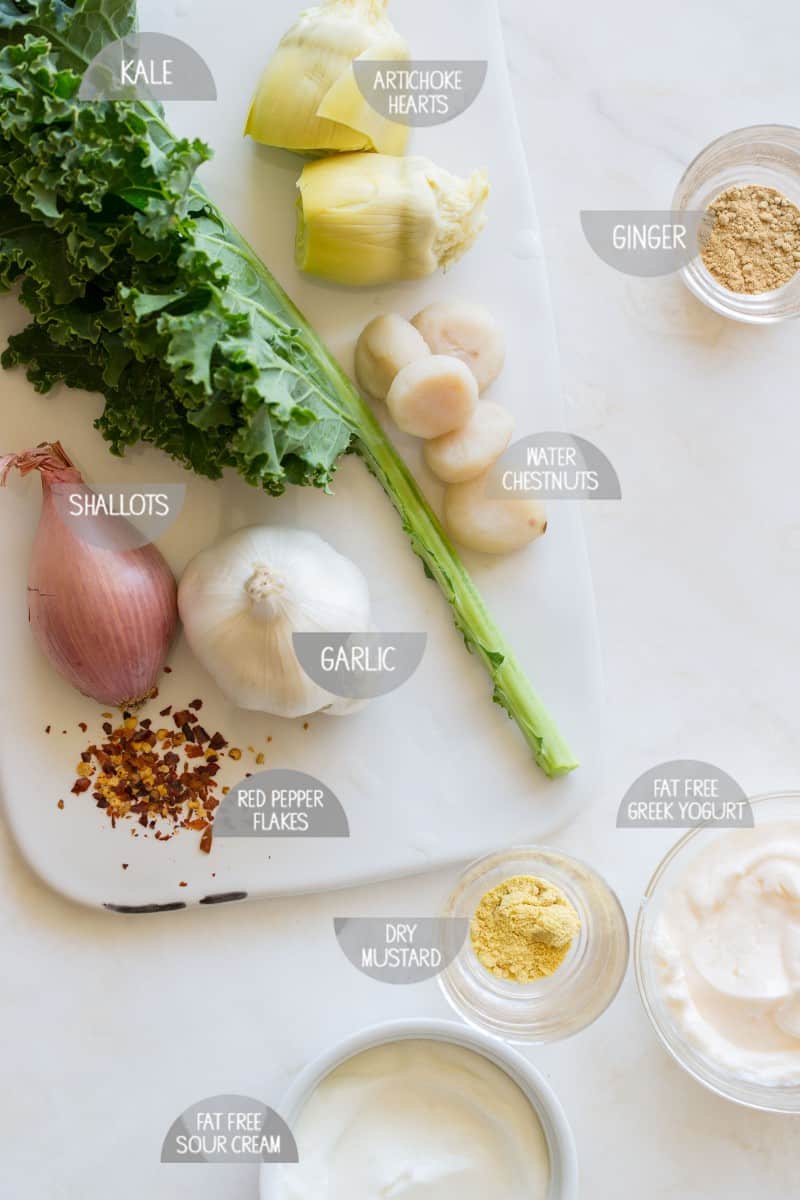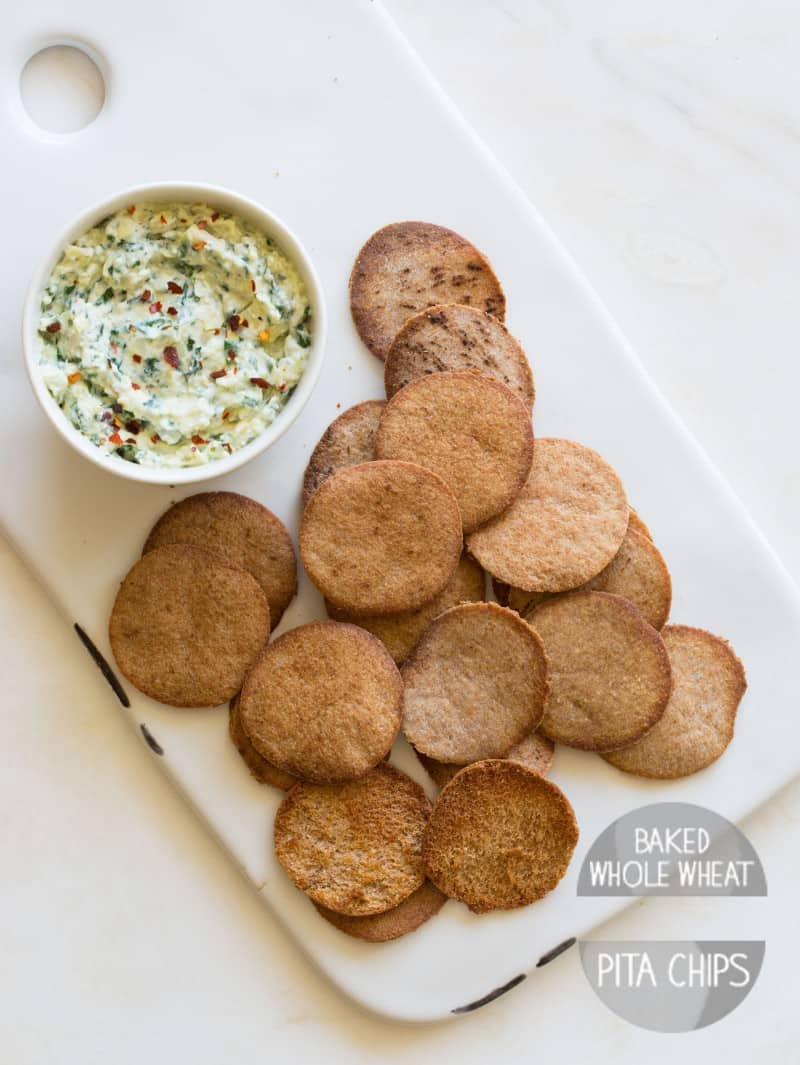 Hey Guys! Teri and I took ourselves a bit of a "winter break" from the blog, but now we're back with some neat recipes to share with you all! We're trying our best to start this year off right by staying active and filling our bodies up with delicious, health(ier) foods. So that brings us to today's recipe. I must say I have a bit of a weakness for oober creamy spinach and artichoke dip and love snacking on the stuff, hot or cold. It's such a great comfort food for me and when I'm nibbling away I usually feel like this. Unfortunately I can feel my thighs grow the second the dip hits my lips, so this kale and artichoke dip is my healthier version of spinach and artichoke dip. It's a cold version of the dip that I make with nonfat Greek yogurt instead of mayonnaise and cream cheese and bulked up with sauteed kale and shallots, instead of spinach, although you could always stick with spinach if that's what you prefer. Not only are we starting the year with a delicious and healthier recipe, but we're also hosting a giveaway! Check the details out below! I hope everyone has started their 2013 with a nice, fresh and healthy start! Enjoy!
xx, Jenny
We are really super excited to announce we are partnering with Turntable Kitchen to guest curate their January pairings box. Having subscribed to their box from almost the very beginning, we have been long time fans, so when Kasey asked us to guest curate, we jumped at the opportunity. If you don't know who Turntable Kitchen is, they are a very cute couple (about to welcome a new baby girl!) Kasey and Matthew. They have this awesome Pairings Box they send to your door each month which includes some recipes, a premium dry ingredient so you can cook the awesome recipes, and a limited edition 7 inch vinyl. The box is so popular it is already sold out for January. So if you have not yet ordered your pairings box, the only way to get your hands on this months is to enter our giveway. YAY! So please enter below in the comments by telling us what music you love to listen to while cooking. Please note we will only ship within the US. Entries will close on Friday the 4th at 10 a.m. pst. Make sure you leave in your email in the appropriate field. Good luck!
Kale and Artichoke Dip
Makes 2 cups
Ingredients:
2 1/2 tablespoons coconut oil
1 shallot, chopped
5 ounces chopped kale, ribs removed
1/4 cup dry white wine (chicken or vegetable broth is okay)
4 garlic cloves, minced
1 1/4 cup nonfat Greek yogurt
1/4 cup fat free sour cream (optional)
1/4 cup grated Parmesan
1 cup chopped (canned) artichoke hearts
1/2 cup diced water chestnuts
1 green onion, thinly sliced
1 lemon, zested and juiced
2 teaspoons dry mustard
1 1/2 teaspoons ground ginger
1 1/2 teaspoons crushed red pepper flakes
1 teaspoon cumin, optional
salt and pepper to taste
Directions:
1. Place oil in a large sauté pan, over medium-high heat. Add shallots and sauté for 1 minute. Add kale and continue to sauté for 3 minutes.
2. Add wine and cover for 1 minute or until kale has wilted and all the liquid has dissolved from the pan. Sprinkle garlic over mixture and sauté for 2 minutes. Season with salt and pepper.
3. Remove mixture from stove and transfer to a food processor. Pulse 3 to 4 times and set aside.
4. In a large mixing bowl combine the kale mixture with the remaining ingredients and stir together until the dip is well mixed. Season generously with salt and pepper. Refrigerate until ready to use.
5. Serve with baked, whole wheat pita chips.
*Recipe note: The cumin in this recipe is optional because I gave some to my sister who devoured half the batch, but then to my boyfriend who thought I was trying to poison him. We ended up finding out the issue was the smokiness of the cumin… it might not be for everyone, so adjust accordingly. :)
**UPDATE** We have picked a random winner and that person is Darius! Thank you to everyone who entered! ***UPDATE #2*** Sorry Darius, you never responded to our email, so our new winner is Elliot! Thanks guys!