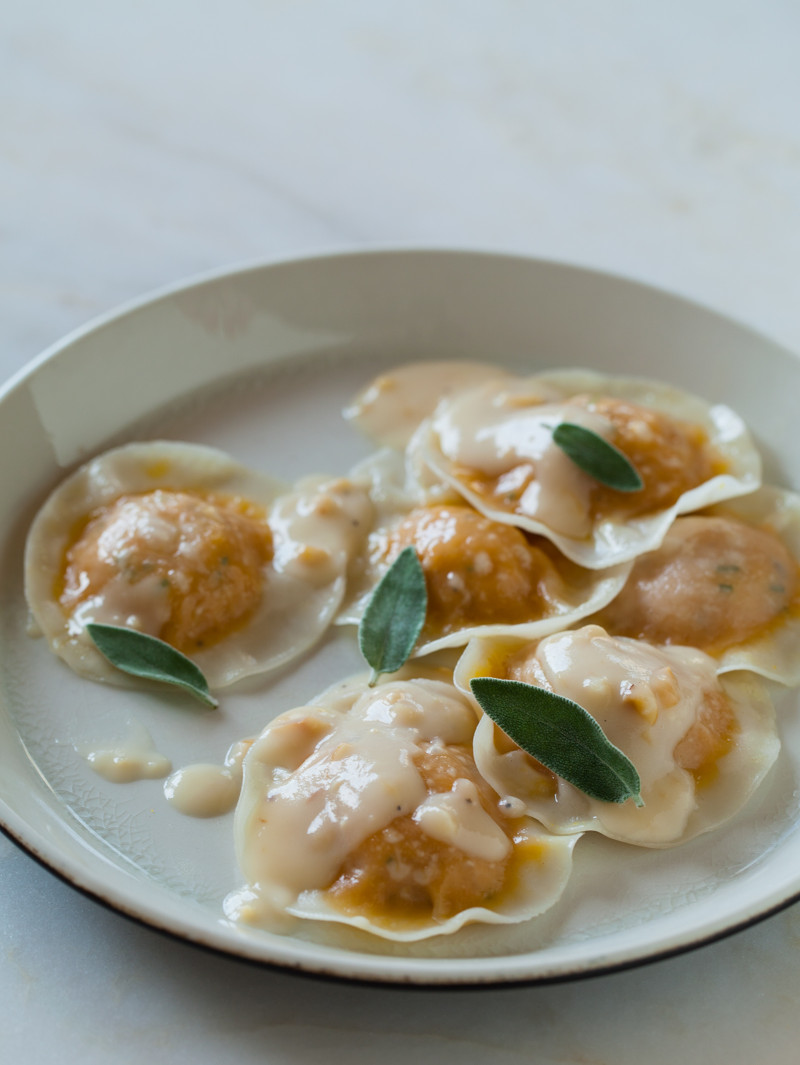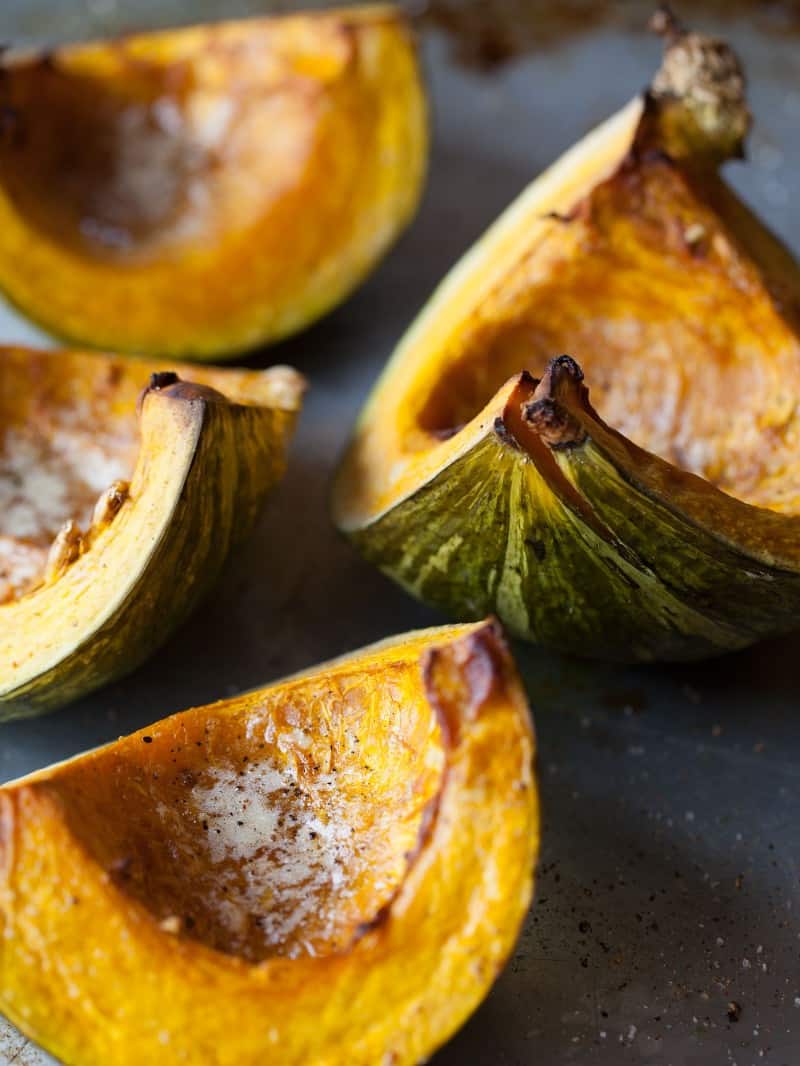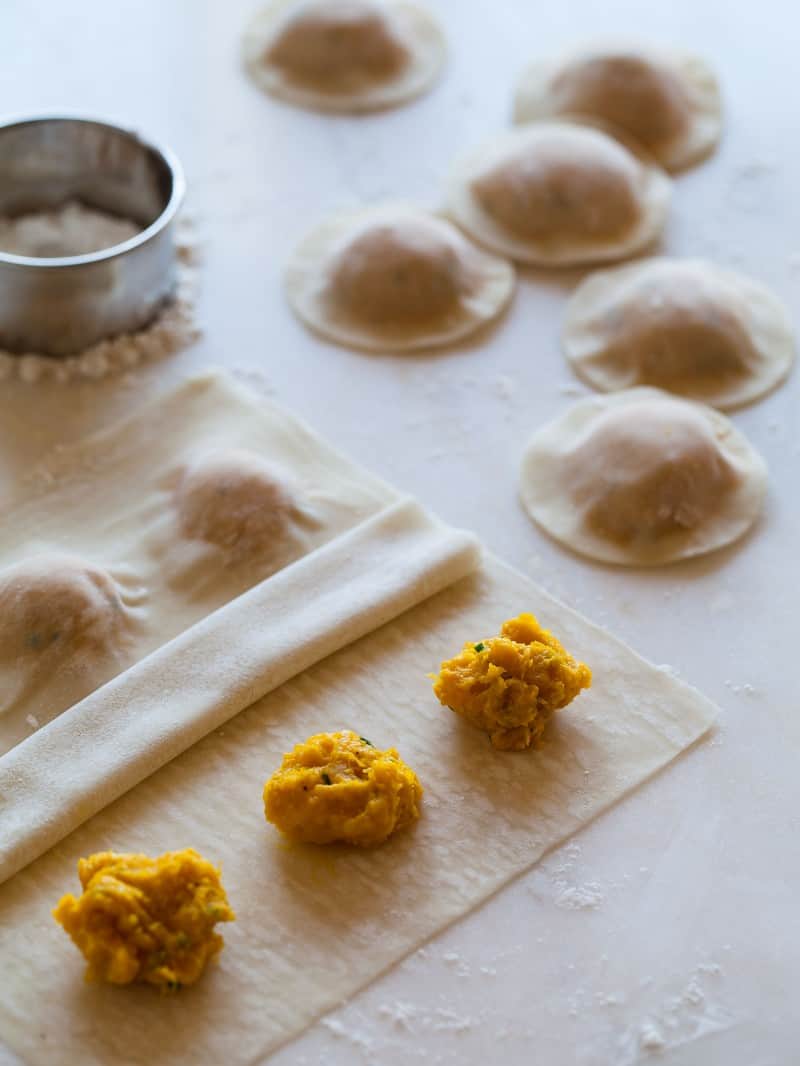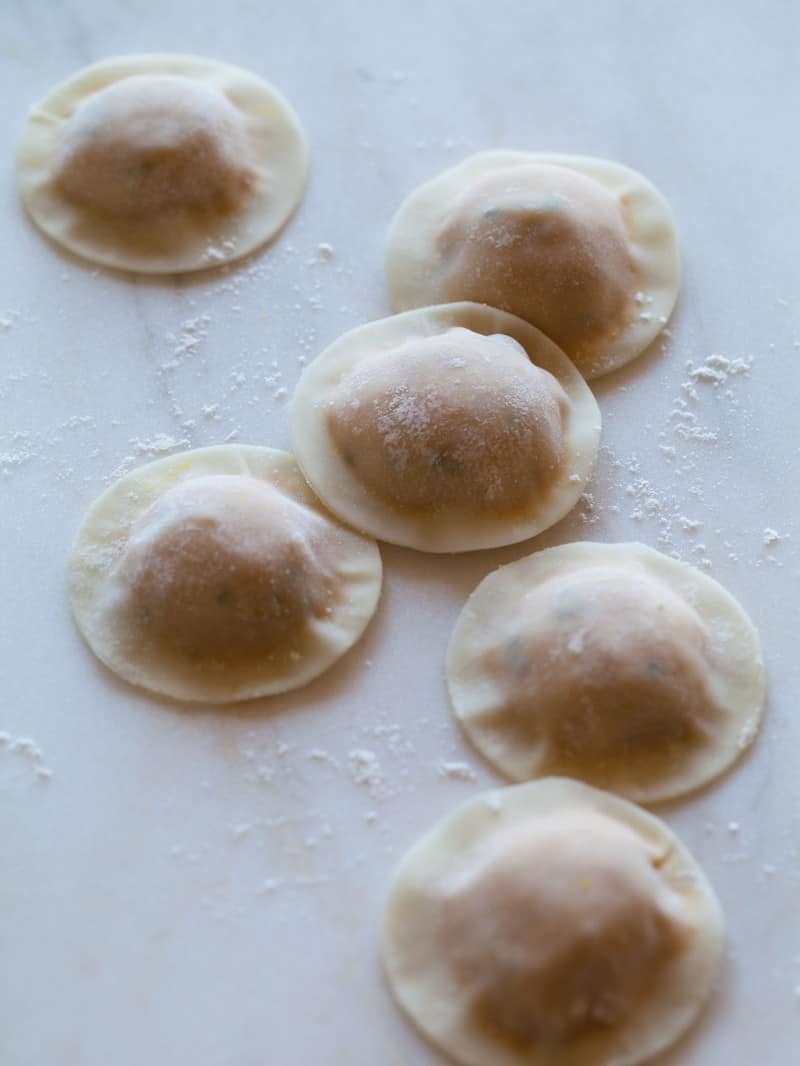 Happy Humpday! To continue our week of winter squash we present you all with this…. KABOCHA.RAVIOLI. My absolute favorite winter squash, the kabocha pumpkin. It has a warm, clean taste and I love it. The very first time I had this squash was in this Korean porridge that pretty much consists of steamed and pureed squash with a little bit of rice flour and water to thicken it up and a small amount of sugar for a touch of sweetness. So simple, but so comforting and good. This ravioli is also so simple, but so comforting and good. Plus it's in a cream sauce…made with hazelnuts..mmmmm!  It makes a great date night meal…really….and then when you're done you guys can cuddle on the couch and watch the final Harry Potter movie….or not, but it's probably what I'm going to do :) xx Jenny
Kabocha Ravioli with a Toasted Hazelnut Cream Sauce
Serves 4 to 6
Ingredients:
1 kabocha pumpkin (2-3 pounds), steamed
2/3 cup grated parmesan
2 tablespoons thyme, minced
2 garlic cloves, minced
6 sheets fresh pasta sheets or 50 wonton wrappers
1 egg, lightly beaten
salt and pepper
hazelnut cream sauce:
2 tablespoons unsalted butter
1 shallot, minced
2 thyme sprigs
½ cup dry white wine
1 ½ cups heavy cream
2/3 cup toasted hazelnuts, finely chopped
optional garnish:
fried sage leaves
Directions:
1. Scoop steamed flesh of squash into a mixing bowl and discard the peel.
2. Add parmesan, thyme and garlic to the mixing bowl and stir together until well combined. Season with salt and pepper.
3. Place 3 pasta sheets or ½ the wonton wrappers onto a lightly floured surface and drop 1 ½ tablespoons of the filling mixture onto the surface of the pasta, 2 inches apart. (if using wonton wrappers, place a dollop of filling onto each wrapper)
4. Brush a small amount of the egg wash over the surface or the pasta or wonton wrapper and place an unused sheet of pasta/wrapper over the top and gently press around the filling to remove any air and seal the sheets/wrapper together.
5. Cut the raviolis using a 2½-3 inch circle cutter and place onto a baking sheet, discarding all the scraps.
6. Bring a large pot of water up to a boil and season well with salt. Carefully drop the raviolis into the water one at a time and stir. Allow the raviolis to boil for 5 to 7 minutes and drain.
7.  Drizzle raviolis with a small amount of olive oil, to prevent them from sticking, and set aside.
8. For the sauce: Melt butter in a small saucepan over medium-high heat. Sauté shallot and garlic for 3 to 4 minutes. Add thyme sprigs and continue to sauté for an additional minute.
9. Deglaze with the wine and allow the mixture to simmer until the pan is almost dry. Add cream and ½ the hazelnuts and simmer for 5 to 6 minutes or until the cream has reduced by ½. Season with salt and pepper.
10. Strain the sauce and stir in the remaining hazelnuts. Place the ravioli onto a platter or individual plates and drizzle with the cream sauce. Garnish with fried sage leaves, if using, and serve warm.