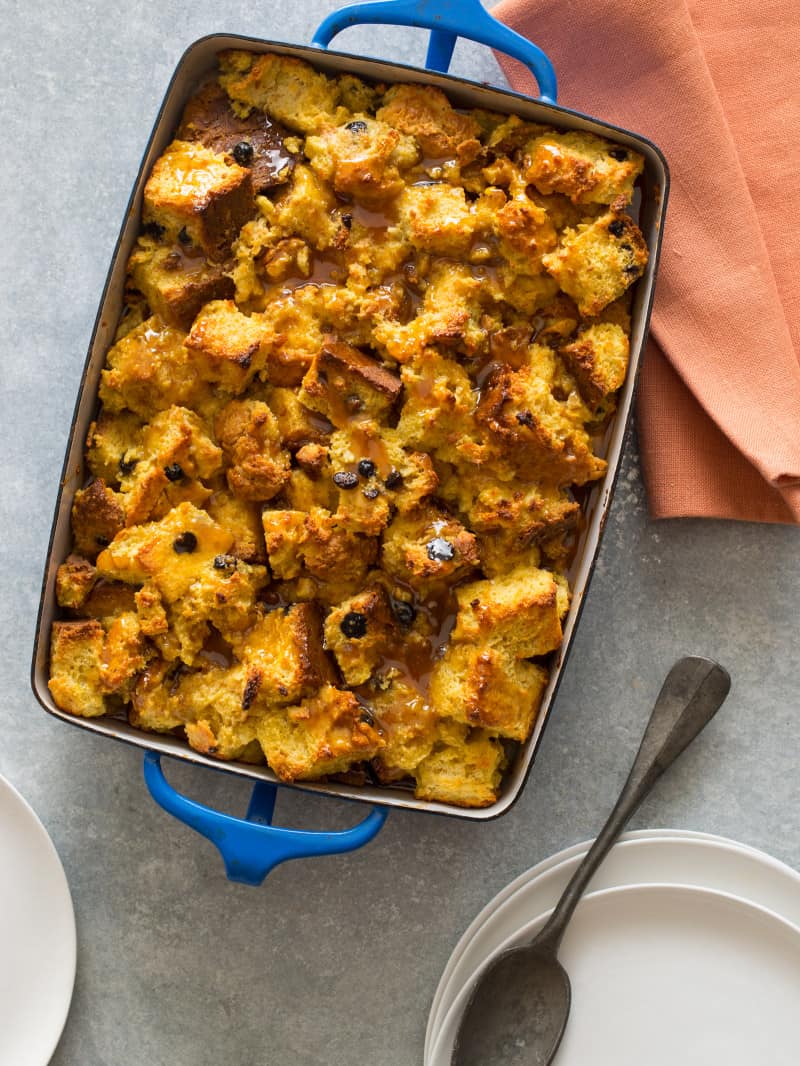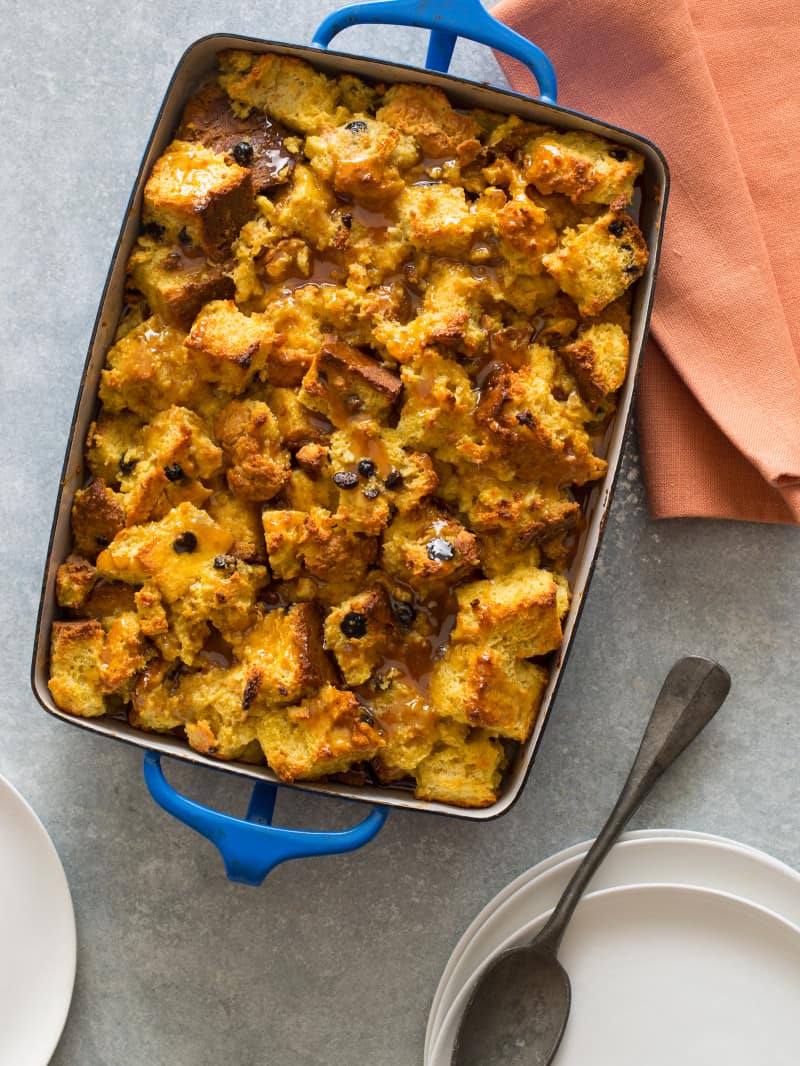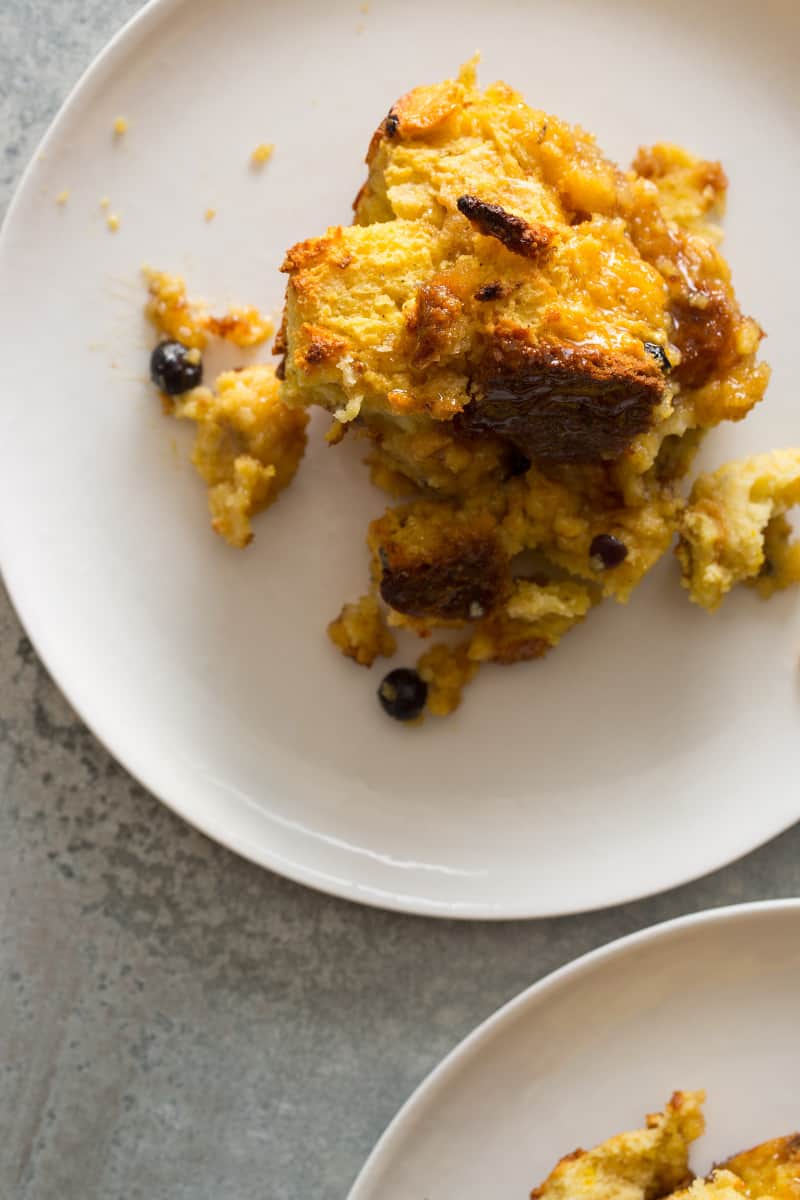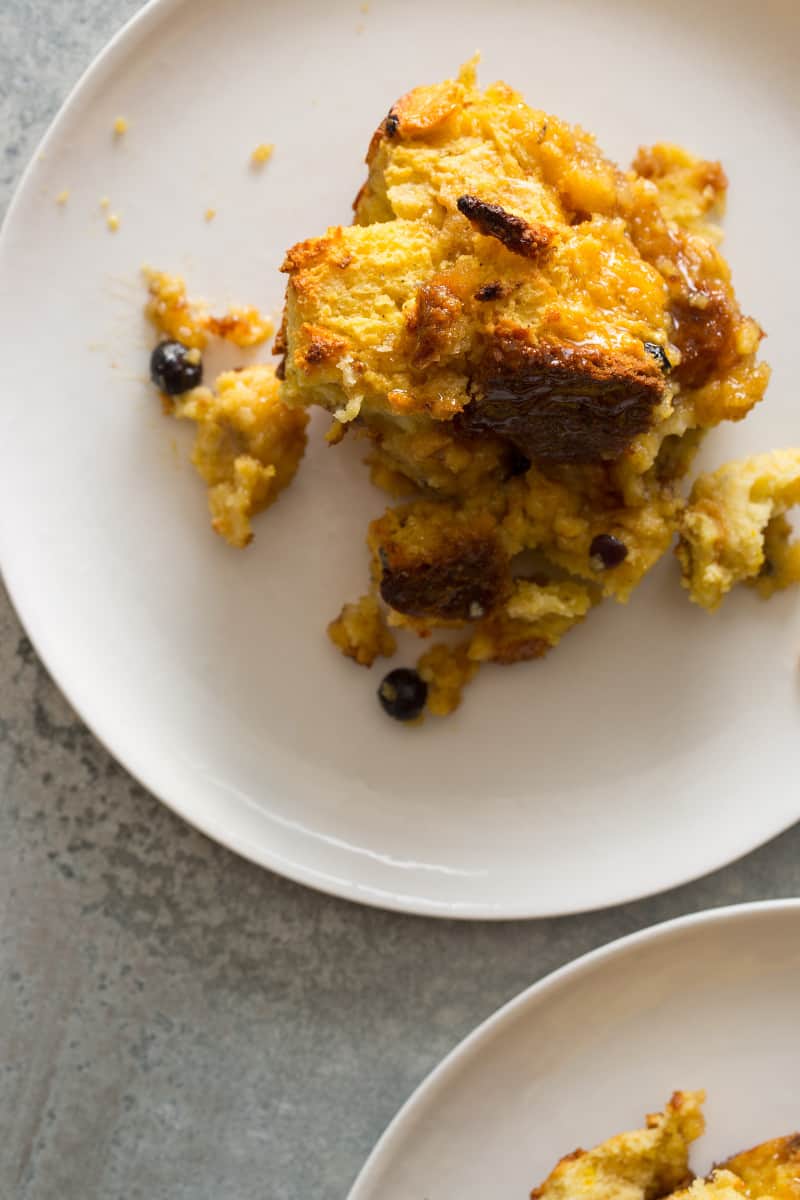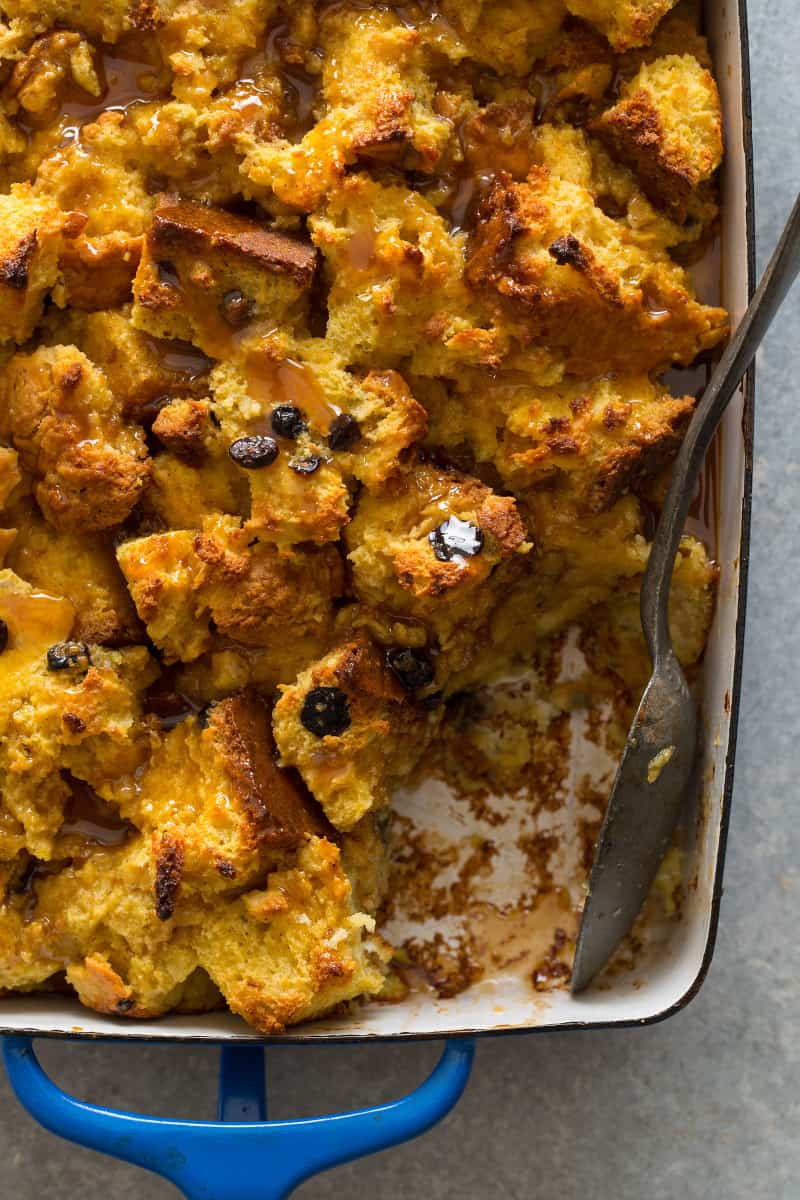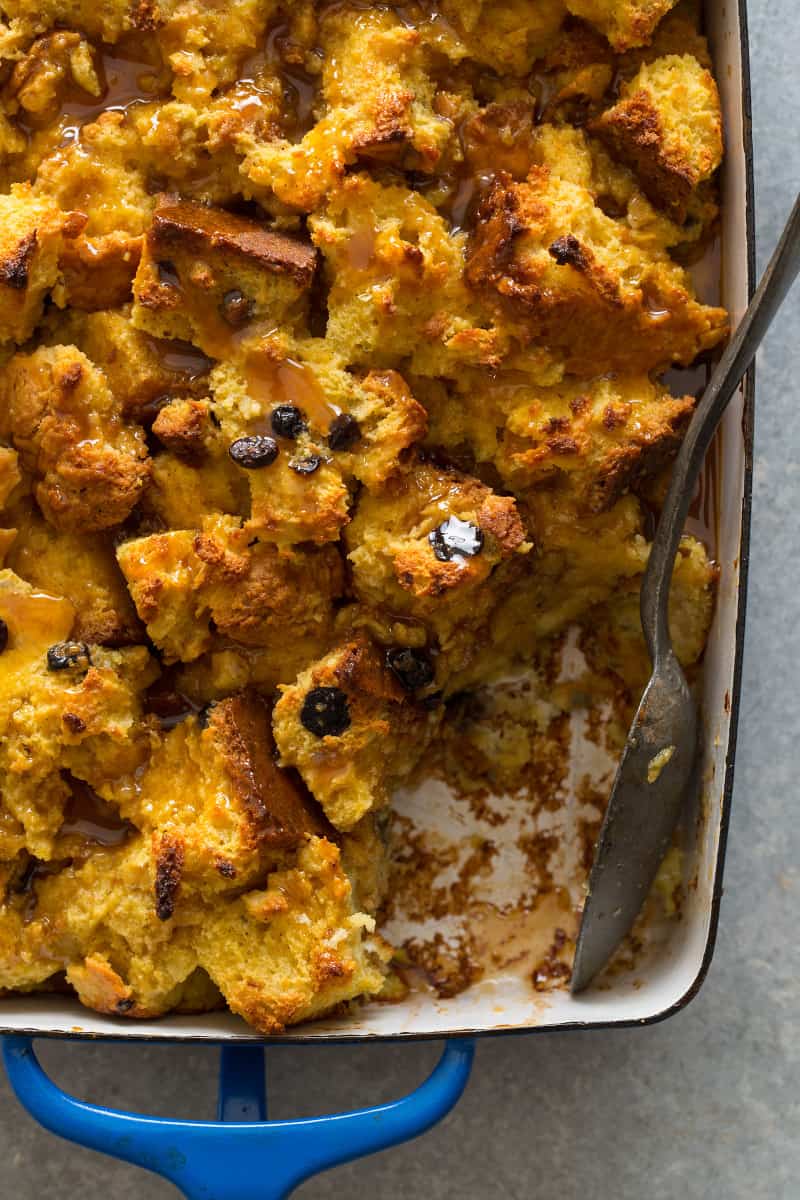 Hey Guys! St Patty's is tomorrow, and I'm sure many have already been celebrating since the weekend. Since I don't really "party" these days, I usually celebrate things with food. :) Today we have turned our Irish Soda Bread, from this past saturday, into a deliciously simple Irish Soda Bread Pudding. We've also topped it with our homemade cajeta, but you can always sub it out for dulce de leche or even a simple (salted) caramel sauce.
This is such a great weekend meal, especially on those days where you plan on staying in your pajamas and watch movies all day. I love those days. This also holds pretty well and can be reheated easily. Enjoy! xx, Jenny
---
Irish Soda Bread Pudding
INGREDIENTS
2

tablespoons

unsalted butter, softened

8

eggs, beaten

1

cup

heavy cream

1

orange, zested and juiced

½

cup

light brown sugar

1

teaspoon

ground cinnamon

1

teaspoon

ground cardamom

½

teaspoon

vanilla extract

½

teaspoon

salt
INSTRUCTIONS
Lightly grease a 9"x13" baking dish and set aside.

Place eggs, cream, orange zest, juice, sugar, cinnamon, cardamom, and salt in a mixing bowl and whisk together until fully combined.

Place cubes of bread into another mixing bowl and pour egg mixture over. Fold together until well combined.

Pour mixture into the prepared baking dish and allow mixture to sit for 30 minutes.

Place dish in the oven and bake for 30 to 40 minutes or until mixture has cooked through and is toasted on top, but soft and slightly custard-like in the center.

Top with ⅔ of the cajeta, allow the pudding to cool for 10-15 minutes and serve with extra sauce.