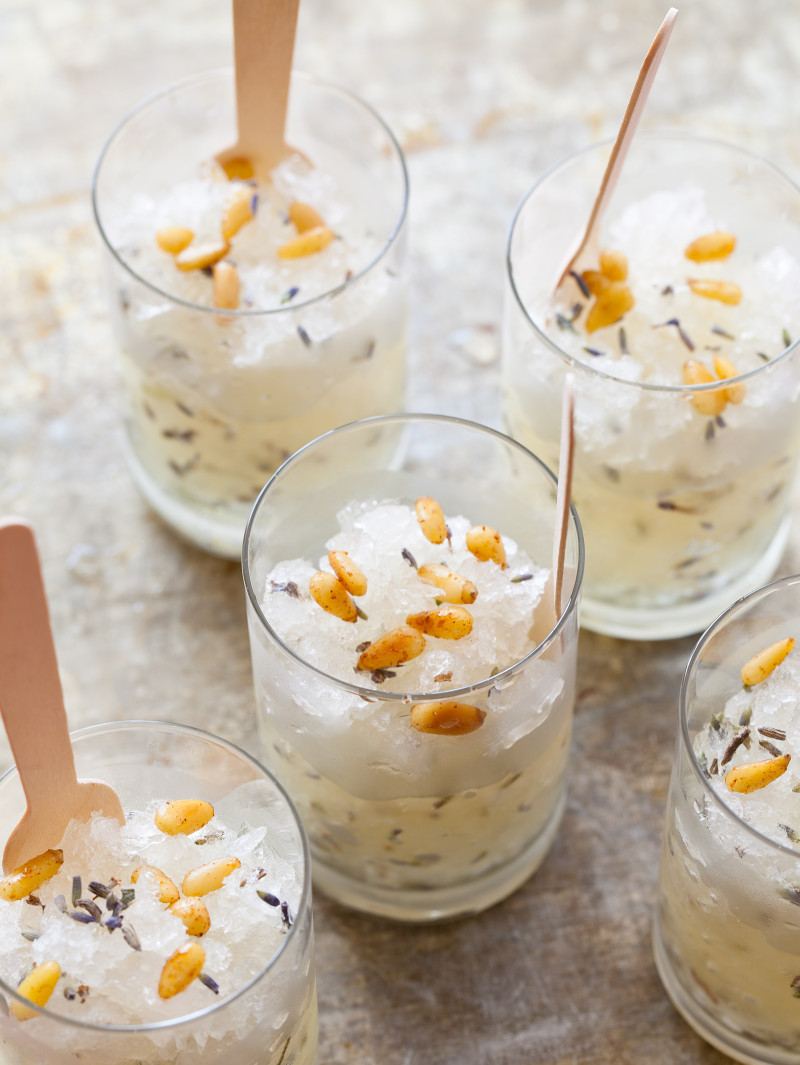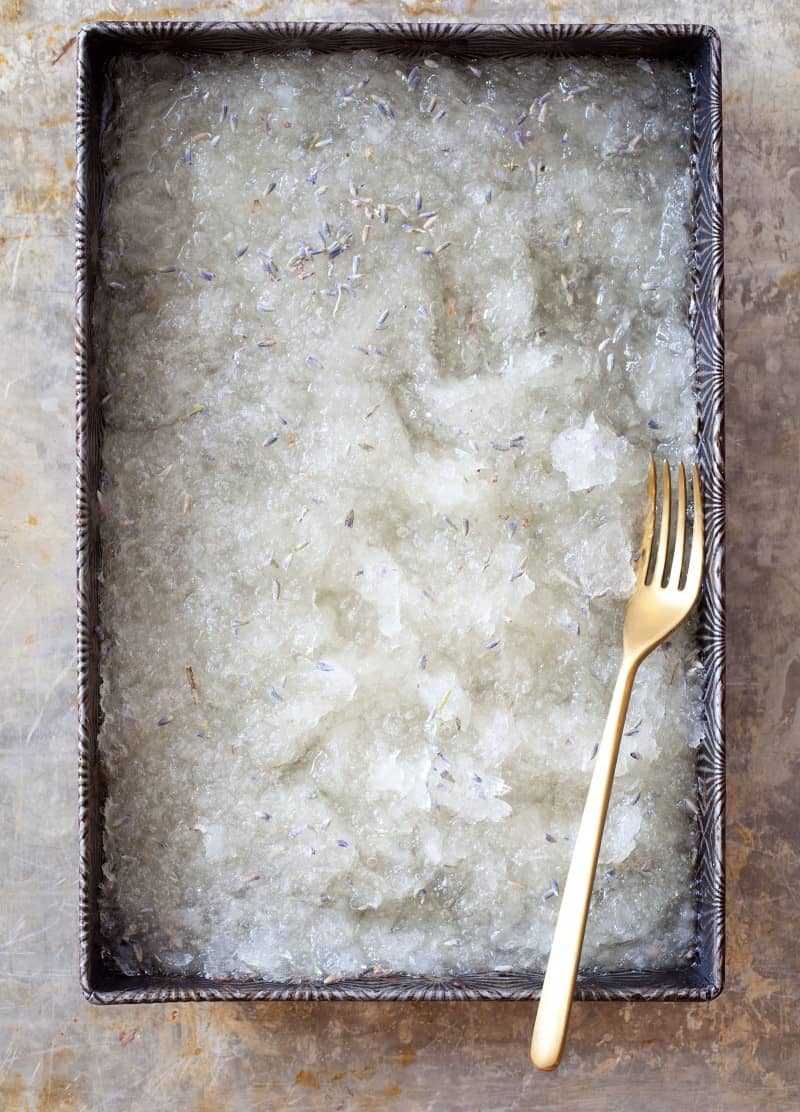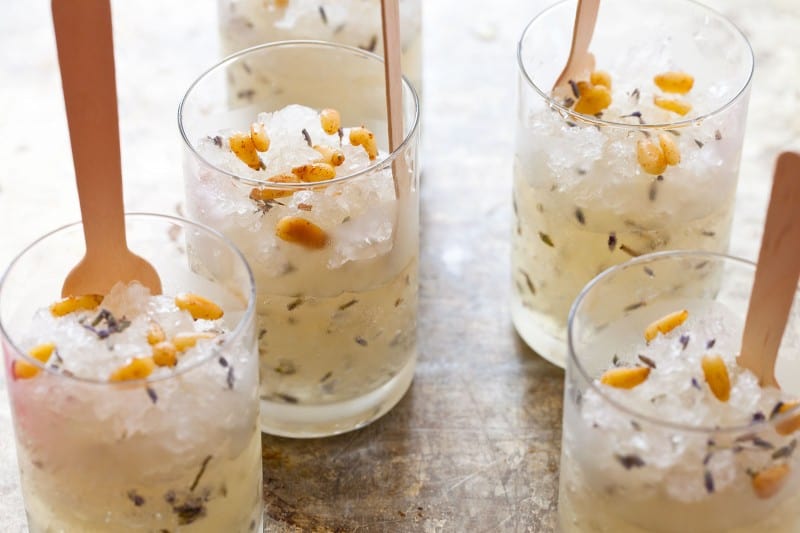 Hi! Today we have an awesome granita for you…..Why? bc its been f-ing hot here in LA lately and granita's really refreshing, really easy and helps cool you down. We love the flavors of honey and lavender together; the subtle bursts of floral notes paired with sweet honey is really great…we think so anyway. Plus there's booze in this granita…not just any kind of booze…….BUBBLY, the best kind! The pine nuts are sort of an extra addition. They're not totally needed, but adds a great spiced crunch to this granita and makes it a more "filling" dessert. So if you have some time this weekend, make these Honey & Lavender Granitas!…or not, but we totally hope you do!
Honey and Lavender Granita with Cinnamon and Coriander Spiced Pine Nuts
Serves 4 to 6
Ingredients:
2 1/2 cups water
1 1/2 cups honey
3 1/2 tablespoons lavender (heads)
1 cup dry champagne/sparkling wine
3 tablespoons fresh lemon juice
1 1/2 tablespoons TMD lavender liquor (optional)
spiced pine nuts:
1/3 cup pine nuts
1/4 teaspoon extra virgin olive oil
1/4 teaspoon ground cinnamon
1/8 teaspoon ground coriander
Directions:
1. Place water, honey and 1 1/2 tablespoons lavender into a saucepan and simmer for 2 to 3 minutes. Remove from heat and allow mixture to cool completely, before straining lavender.
2. Once strained, stir in 1 tablespoon of lavender, champagne, lemon juice, and liquor (if using); then pour mixture into a 7"x11" (or 8"x8") baking dish and place in freezer.
3. After about 1 1/2 to 2 hours remove granita from freezer and gently scrape surface, with a fork, to break apart the formed ice crystals. Place back in the freezer and continue to remove from freezer and scrape every hour for 5 to 6 hours, until you have a baking dish of "shaved"/scraped ice.
4. For spiced pine nuts: Place nuts, oil, cinnamon, and coriander in a small bowl and toss together. Pour mixture into a small skillet and place over medium- low heat. Gently toast for 3 to 5 minutes, frequently stirring to prevent burning, or until lightly toasted. Pour mixture onto a baking sheet lined with parchment and spread in a single layer. Set aside and allow spiced nuts to cool completely.
5. To assemble: Scoop a small amount the granita into small cups and top each with a sprinkle of pine nuts and lavender. Serve immediately.