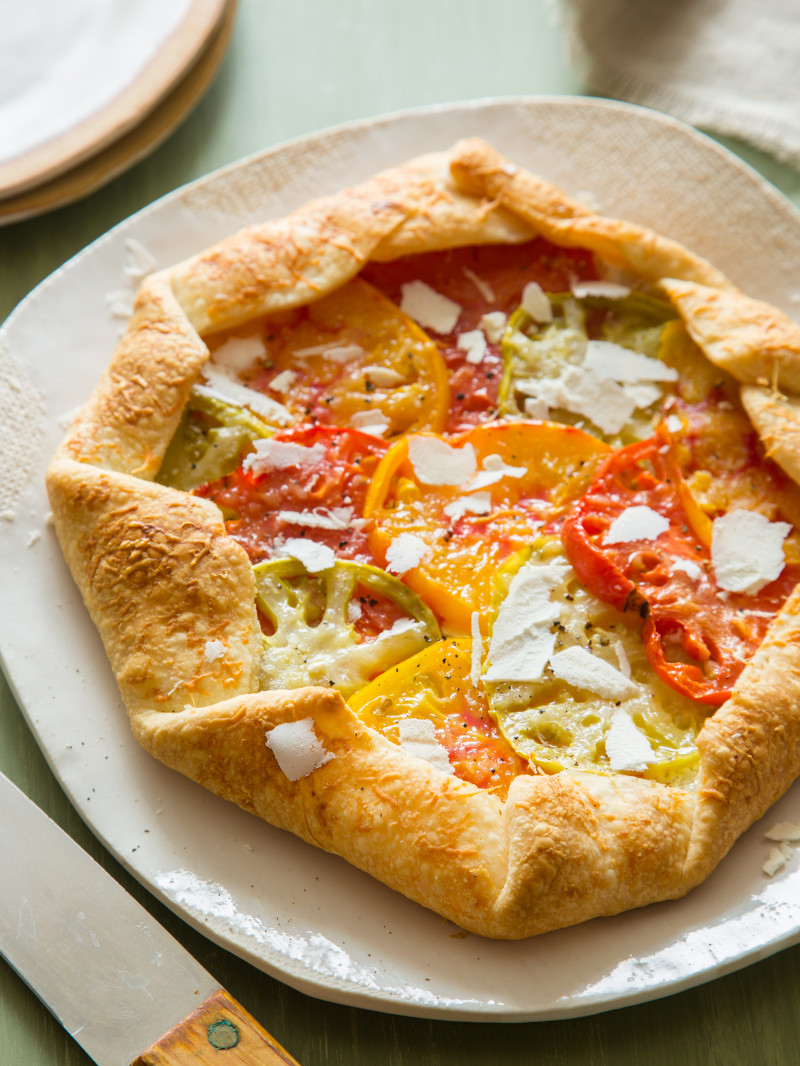 We posted this Heirloom Tomato Galette on instagram as something we just whipped up because of all the awesome tomatoes you can get right now. You all requested we post the recipe on the blog so here it is! This is a really great way to take advantage of all the lovely tomatoes that are available right now. It's also pretty easy to make, and would make such a great dinner with a yummy salad. Enjoy tomatoes and enjoy this Heirloom Tomato Galette!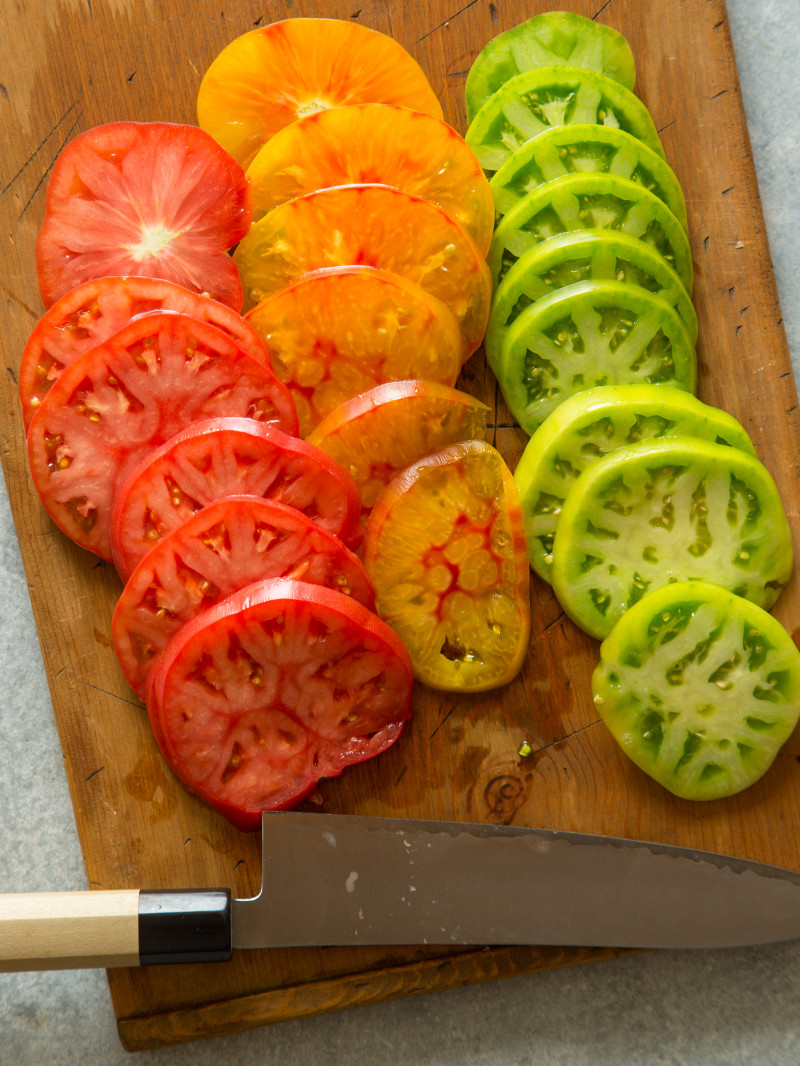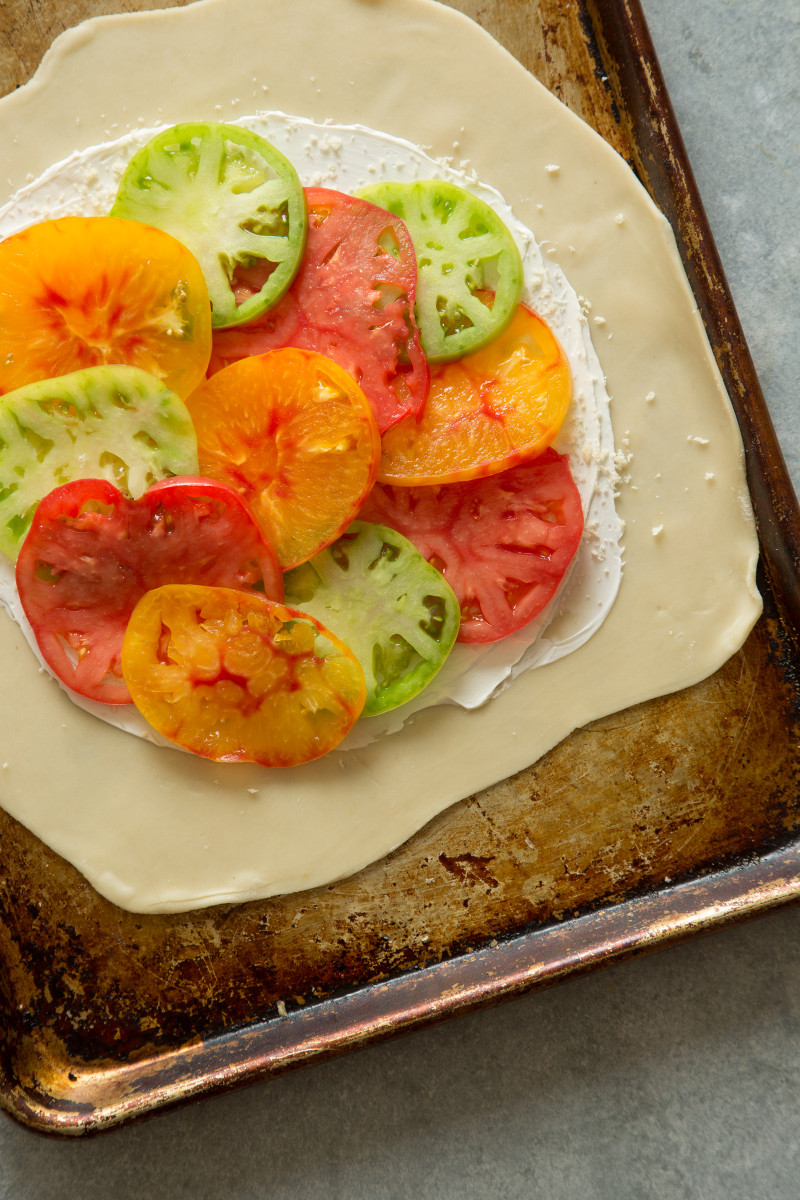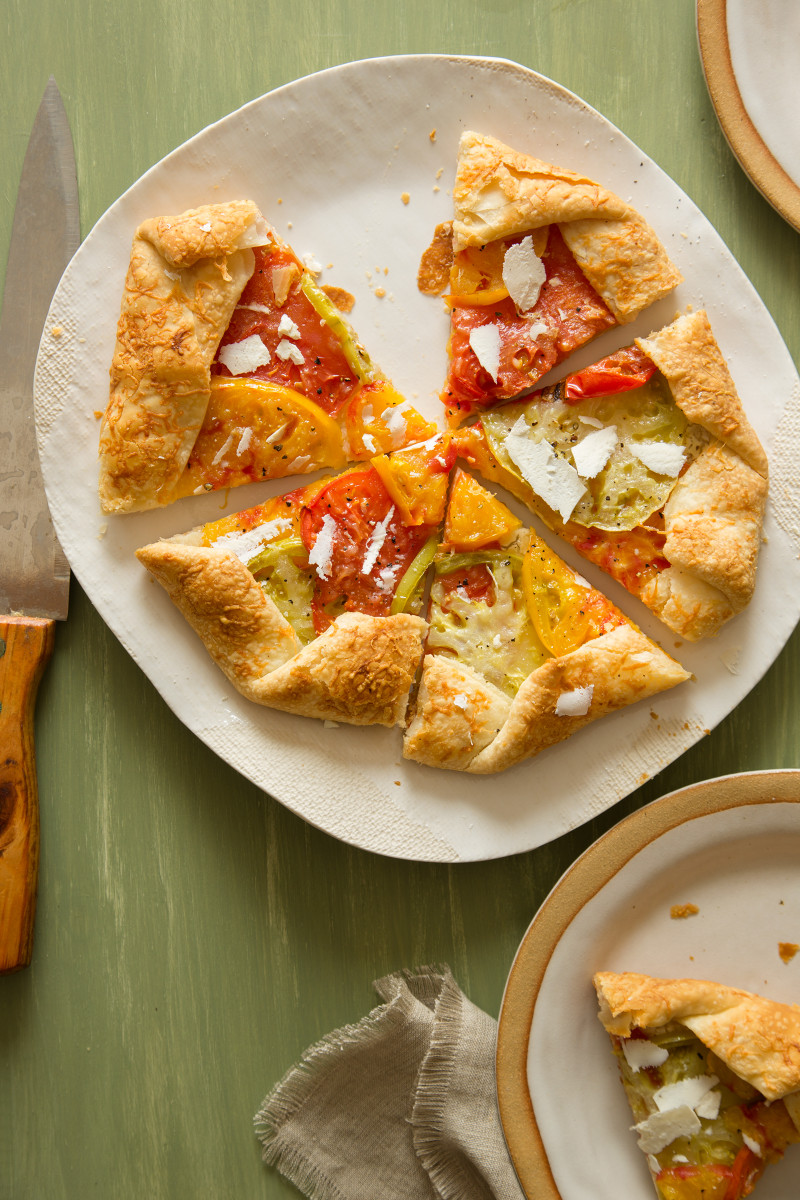 Heirloom Tomato Galette
Makes 1 (12") galette
Ingredients:
cream cheese pie dough:
1 cup all purpose flour
1/4 teaspoon salt
1/8 teaspoon baking powder
6 tablespoons unsalted butter, cold and cut into small cubes
1/4 cup (2 ounces) cream cheese, cold and cut into small cubes
2 teaspoons apple cider vinegar
1-2 teaspoons ice cold water
filling:
4 ounces goat cheese, softened
1/4 cup panko breadcrumbs
2 heirloom tomatoes, thinly sliced
salt and pepper to taste
2 tablespoon shredded parmesan
shaved ricotta salata for garnish
fresh basil leaves, optional garnish
Directions:
1.Preheat oven to 400˚F.
2. For dough: Place flour, salt, baking powder, butter, and cream cheese in a food processor and pulse until a fine meal forms. While pulsing, add water and vinegar and continue to pulse until dough forms. Dump dough onto a clean surface and form into a disc. Tightly cover in plastic wrap and refrigerate for 30 minutes.
3. Lightly flour a clean surface and roll dough out into a 13" circle, about 1/8-1/4 inch thick.
4. Transfer dough onto a parchment lined baking sheet.
5. Spread the goat cheese evenly over the crust, leaving a 1 inch boarder.
6. Sprinkle panko over the goat cheese and top with the tomato slices, each slice slightly overlapping one another.
7. Fold the edge of the crust into the center and gently press down to seal. Sprinkle the crust with the grated parmesan and bake for 25 to 30 minutes or until crust is golden brown.
8. Remove from oven and allow galette to cool, 10-15 minutes. Top with ricotta salata and fresh basil leaves, if using. Cut into wedges and serve.