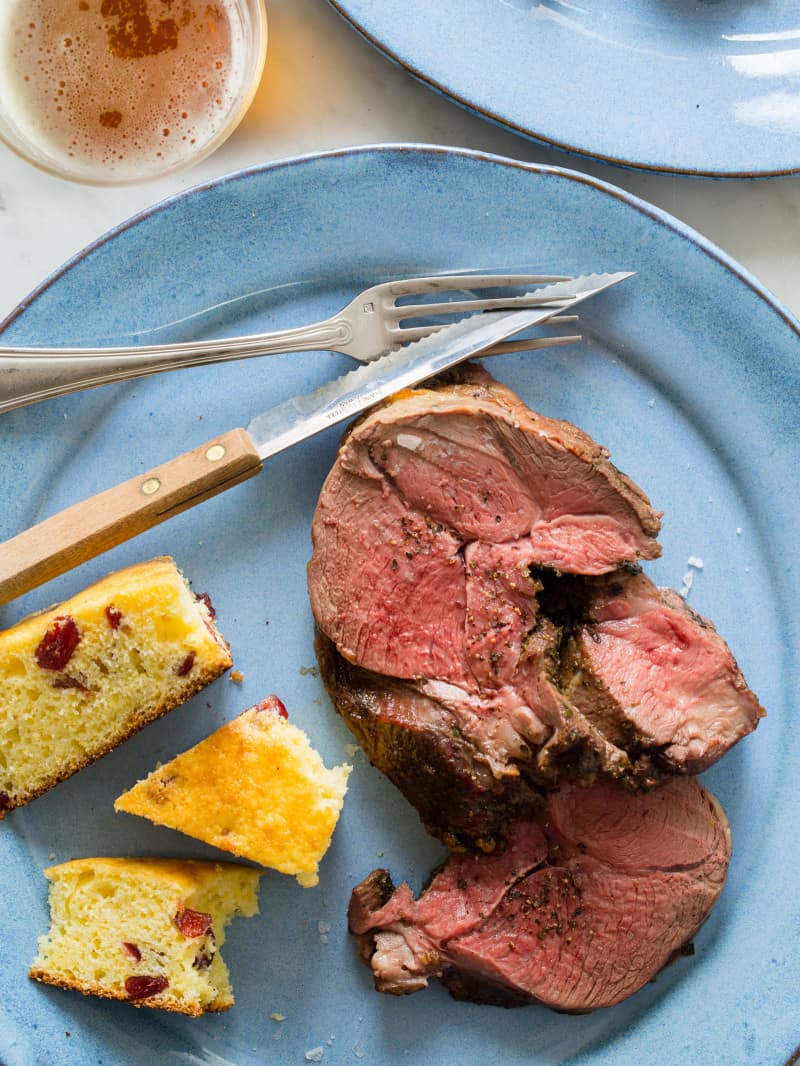 Summer heat is in full swing so that means cooking indoors is pretty much not an option these days. That's okay though because we've been grilling up a storm lately and al fresco cooking and dining is one of our favorite summer activities. Today we have this super easy and delicious lambchetta recipe for you! Not only are the ingredients basic and minimal, but the process is easy too and the grill imparts a great smoky flavor that's near impossible to achieve in the oven.
We're using a flavorful boneless leg of American lamb from the American Lamb Board for today's lambchetta recipe. It's one of the most versatile cuts of lamb as well as one of the easiest to cook with! We've paired our dish today with one of our favorite kinds of beer, a rich and refreshing IPA . The bright, hoppy flavor of an IPA pairs perfectly with the hearty lambchetta and there's nothing like washing down a delicious meal with an iced cold beer!
Also, we think you should all head over to the American Lamb Board's website to vote on your favorite Brews + Ewes grilling recipe and for a chance to win the ultimate lamb summer grilling package – don't miss it!!
If you're looking for a little summer grilling inspiration, this super easy, flavor packed grilled lambchetta is calling your name, seriously. Enjoy!!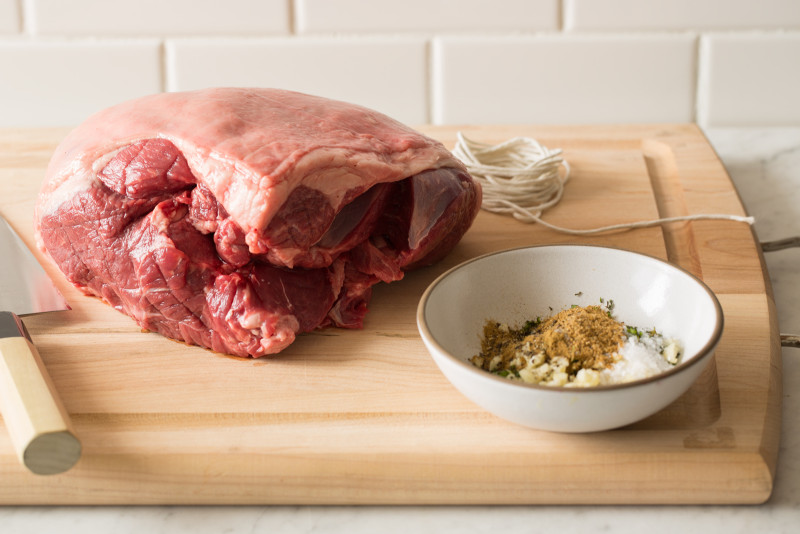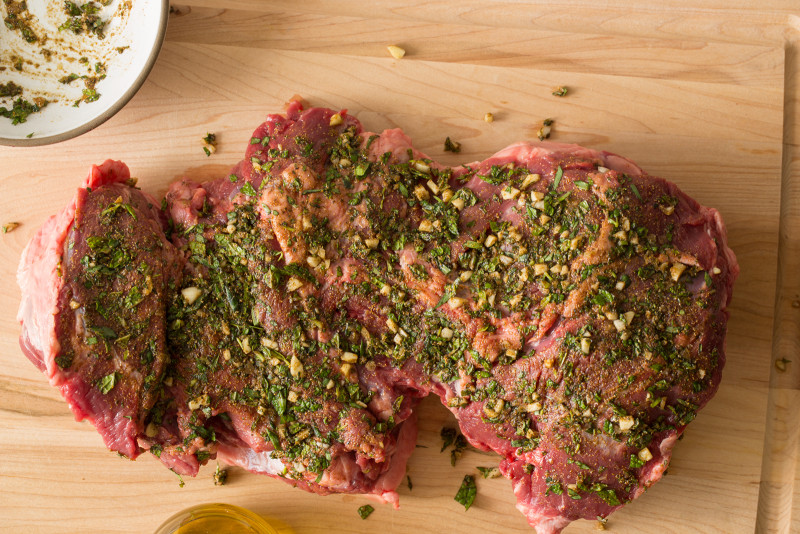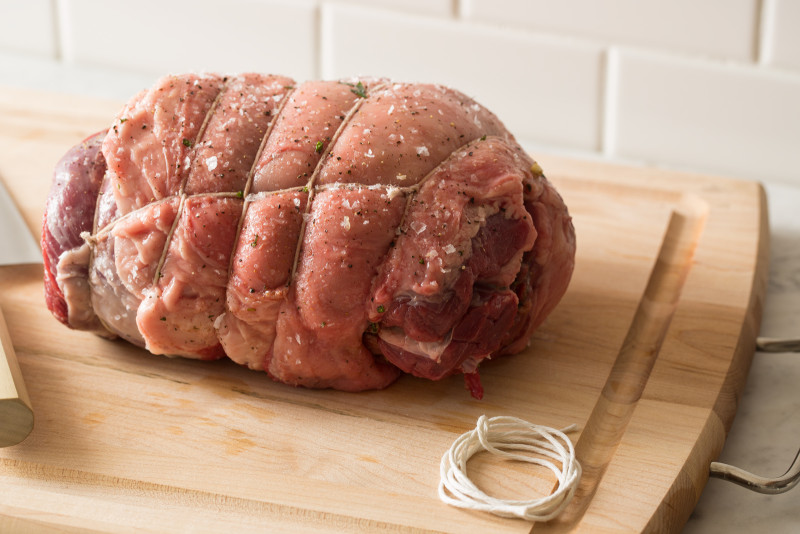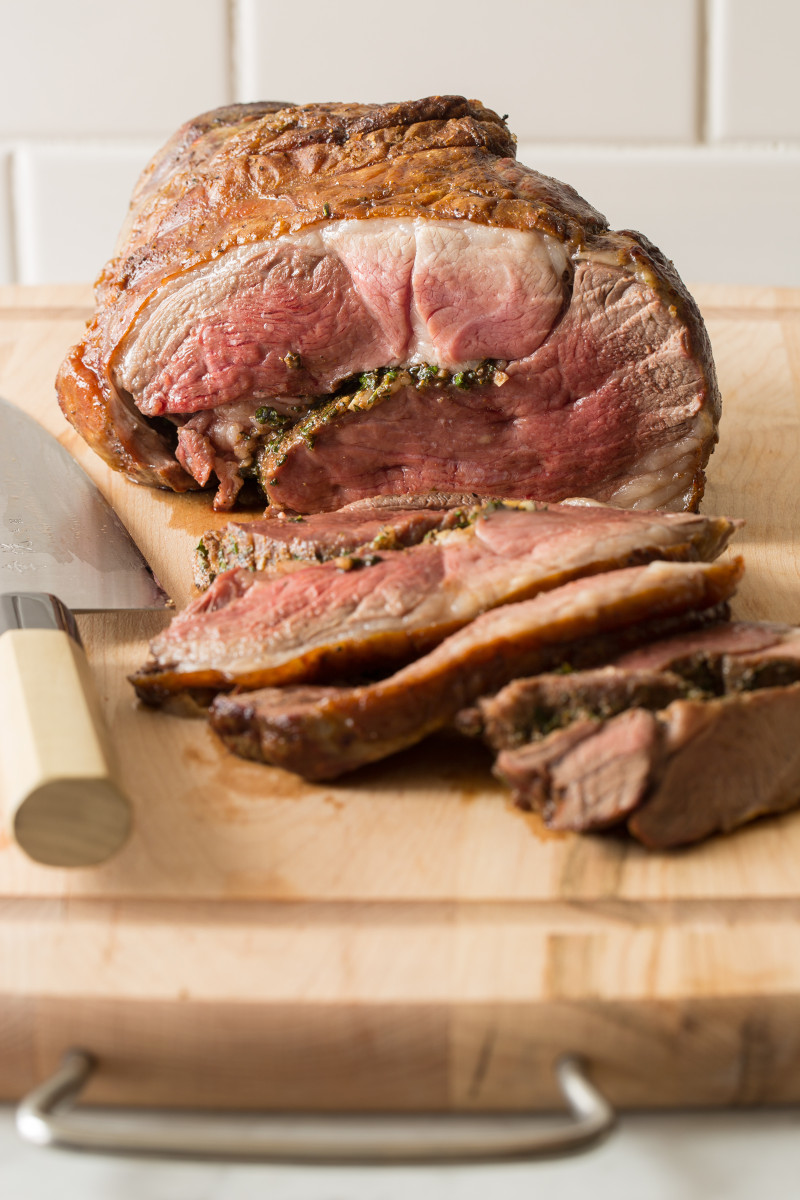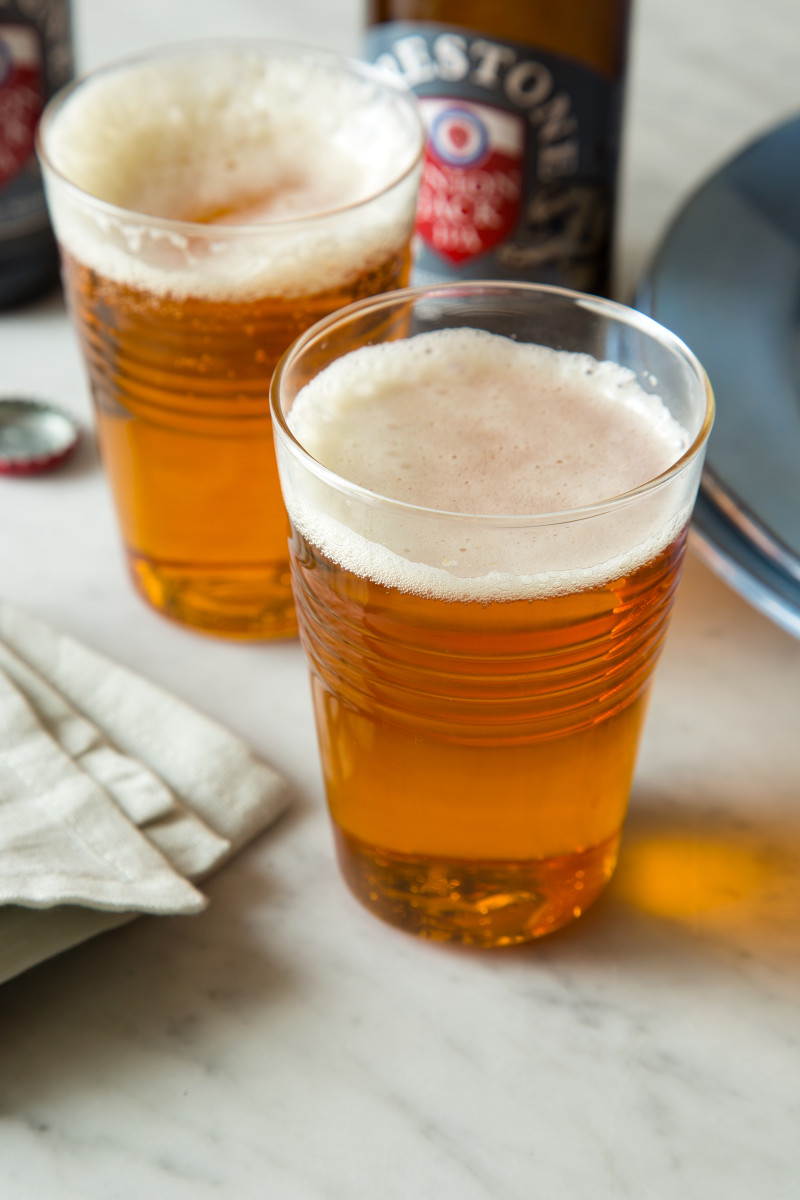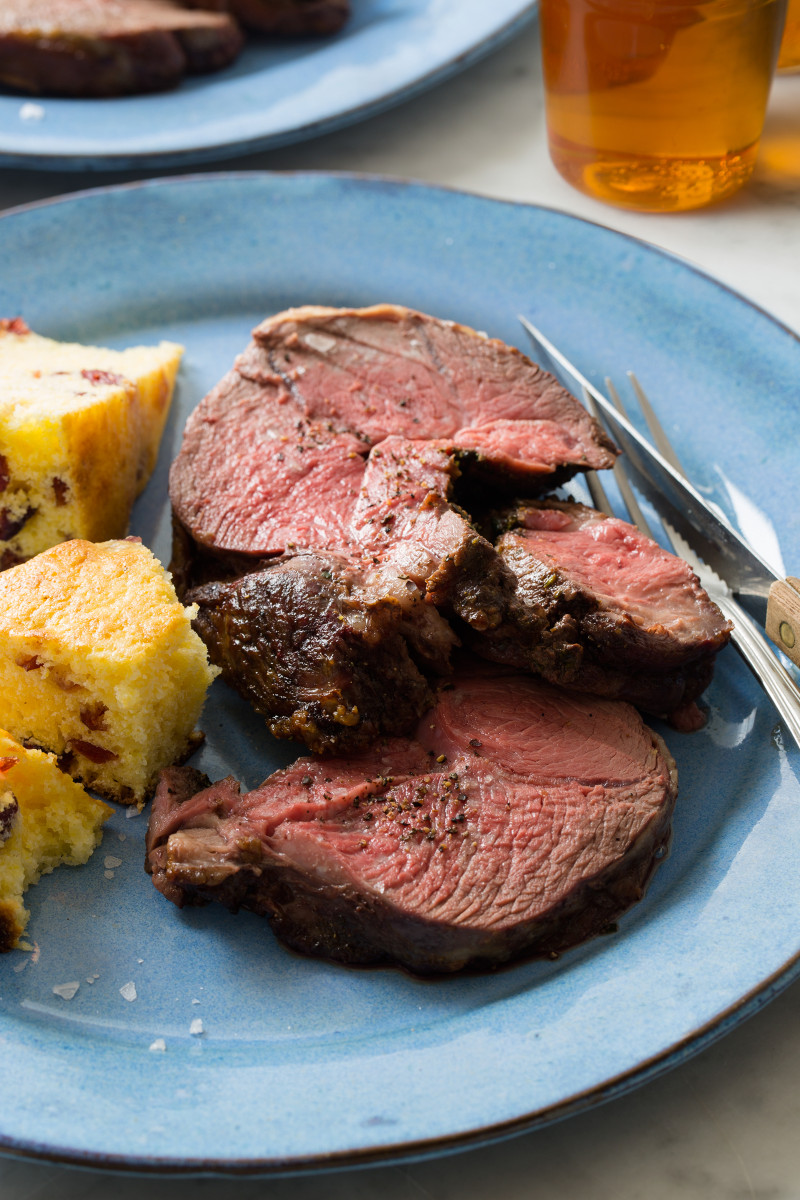 Grilled Lambchetta
Makes 1 (5-6 lb.) roast
Ingredients:
2 tablespoons minced rosemary
2 teaspoons minced thyme
2 teaspoons ground coriander
1 teaspoon cumin
1 teaspoon dry mustard
1 teaspoon salt
1/2 teaspoon cracked black pepper
2 garlic cloves, minced
2 tablespoons extra virgin olive oil plus more for brushing onto the grill
1 (~5 lb.) Boneless Leg of American Lamb
salt and pepper to taste
Directions:
1. Preheat grill to 400˚F.
2. Place rosemary, thyme, coriander, cumin, mustard, salt, pepper, garlic, and oil into a small mixing bowl and whisk together into a paste.
3. Place lamb leg, completely flat, onto a clean surface and generously rub the entire surface (inside of the leg) with the paste.
4. Tightly roll the lamb leg up, with the paste inside and truss until leg is tightly held together.
5. Generously rub oil onto the outside of the lamb leg and season with salt and pepper.
6. Brush the surface of the grill with oil and place prepared lamb leg onto the grill, slightly indirectly over the flames.
7. Cover the grill and cook for about 30 minutes. Reduce heat to 325˚F, cover and grill for an additional 40 to 45 minutes or until the internal temperature is 135˚F to 140˚F (for medium).
8. Remove lambchetta from the oven and loosely cover with foil. Allow meat to rest for 10 to 15 minutes.
9. Cut twine from lamb and slice into 1/2 inch thick slices. Serve.