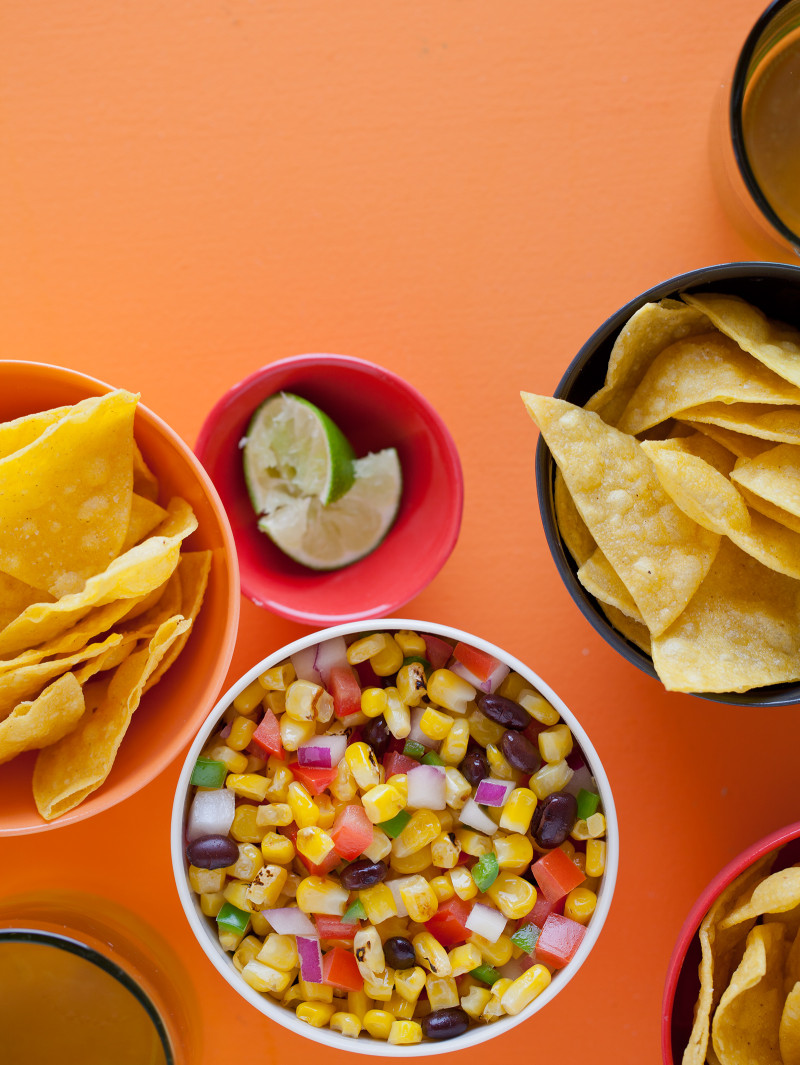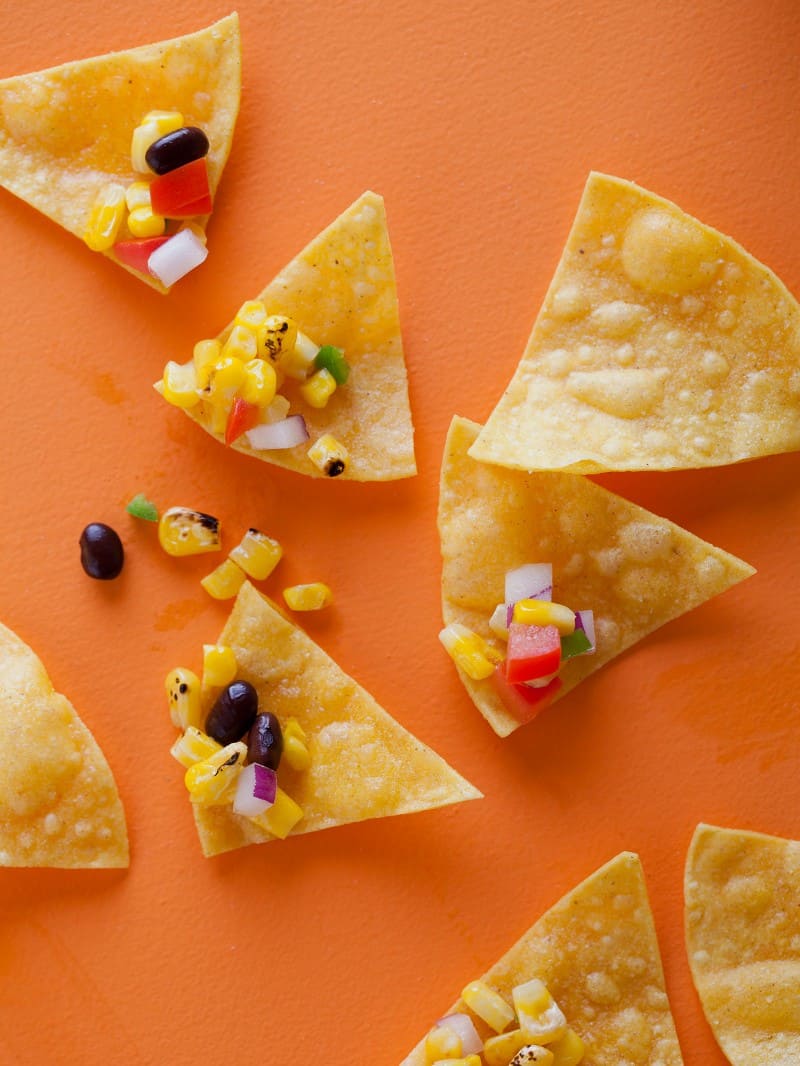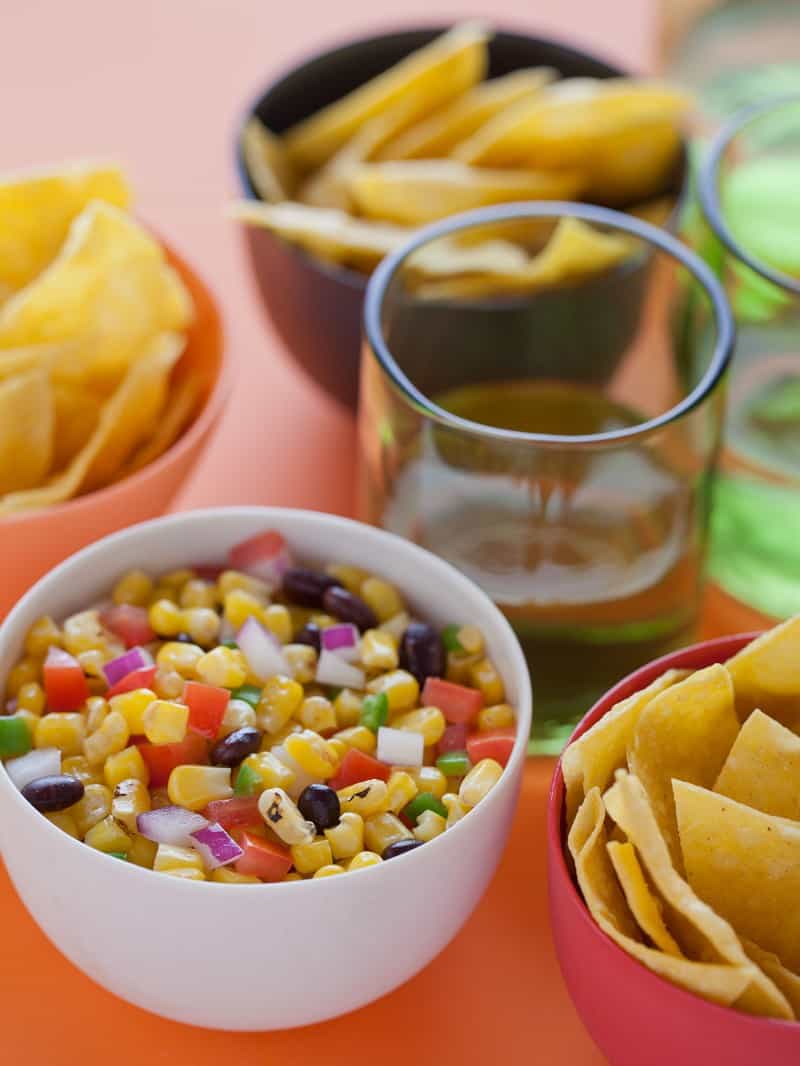 Alright, so this is a Carrie Bradshaw recipe. I've finally been watching Sex and the City. I'm a little late, I know, but I really like the show. That is until Carrie becomes a spoiled brat and ruins everything she has with Aiden. She is such a 5 year old. It makes me mad. You and me both know she never ever cooks! She doesn't want to get food on her ugly designer shoes! So this is what I call a Carrie Bradshaw recipe because its so easy, even a dingus like Carrie can make it. I sincerely hope that after finishing ALL of Sex and the City, and then watching the movies, that my respect for Carrie will begin to flourish as opposed to dwindle. Please tell me I am right.
♥ Teri
Grilled Corn Salsa
Serves 4 to 6
Ingredients:
3 ears of corns, husks removed
2 tablespoons extra virgin olive oil
¼ red onion, diced
1 ½ jalapenos, seeded and diced
1 garlic clove, minced
2 roma tomatoes, seeded and diced
¾ cup canned black beans, drained
1 lime, juiced
salt and pepper to taste
Directions:
1. Preheat the grill to medium heat and close the lid.
2. Brush the ears of corn with the olive oil and season with salt and pepper.
3. Place the prepared corn on the grill and heat for 8 to 10 minutes, turning every 2 to 3 minutes.
4. Once the corn is cooked and begins to char remove from the grill and allow to cool.
5. In a medium bowl combine the remaining ingredients and toss together.
6. Once the corn is cool enough to handle, cut the kernels off the cob and gently toss together with the other ingredients. Season with salt and pepper.
7. Serve with tortilla chips, as a condiment for tacos or just straight from the bowl as a small snack.