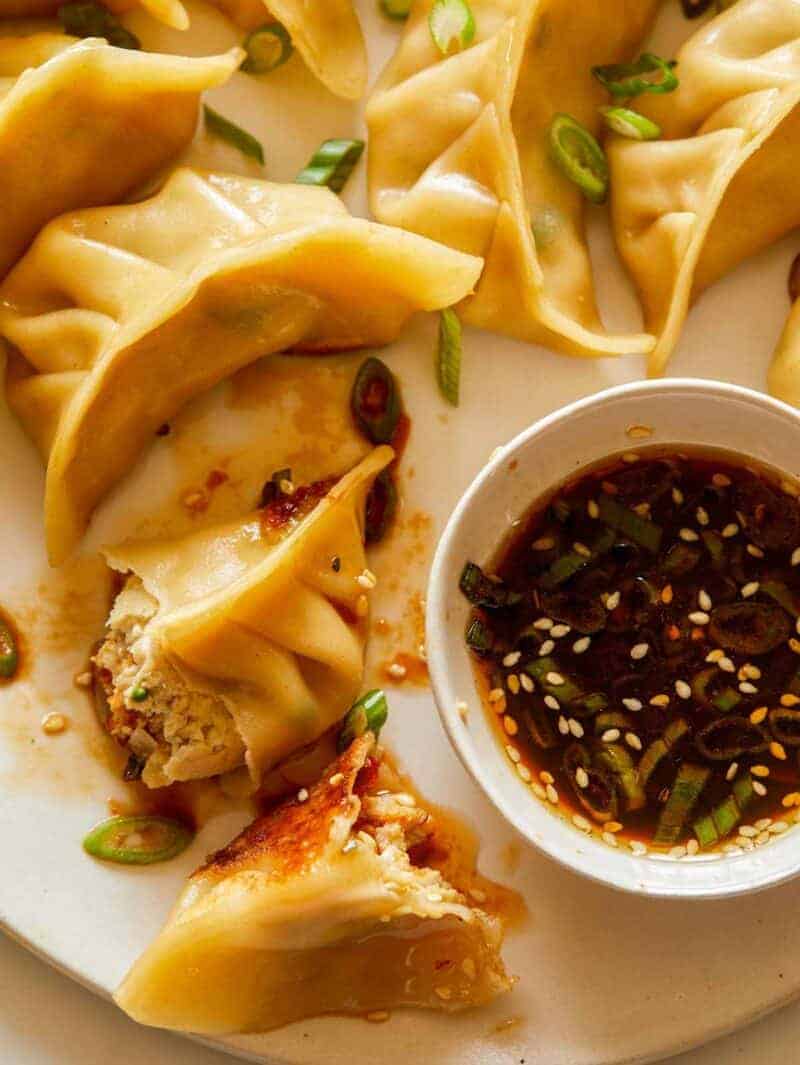 These ginger chicken potstickers are easier to make than they appear. You buy the wonton wrappers so that part is taken care of. All you have to make is the delicious filling. I love the chicken because it doesn't feel as heavy as others, and the ginger makes these really fresh tasting.
These are really great to make ahead and freeze, and perfect for game day. I personally love to eat these ginger chicken pot stickers for dinner with a little side salad. Since these freeze so well you might as well make a bunch and save some for later.
If you want to create pretty pleats on your dumplings, like we did, you can watch this short video we grabbed from youtube to see how it's done. :)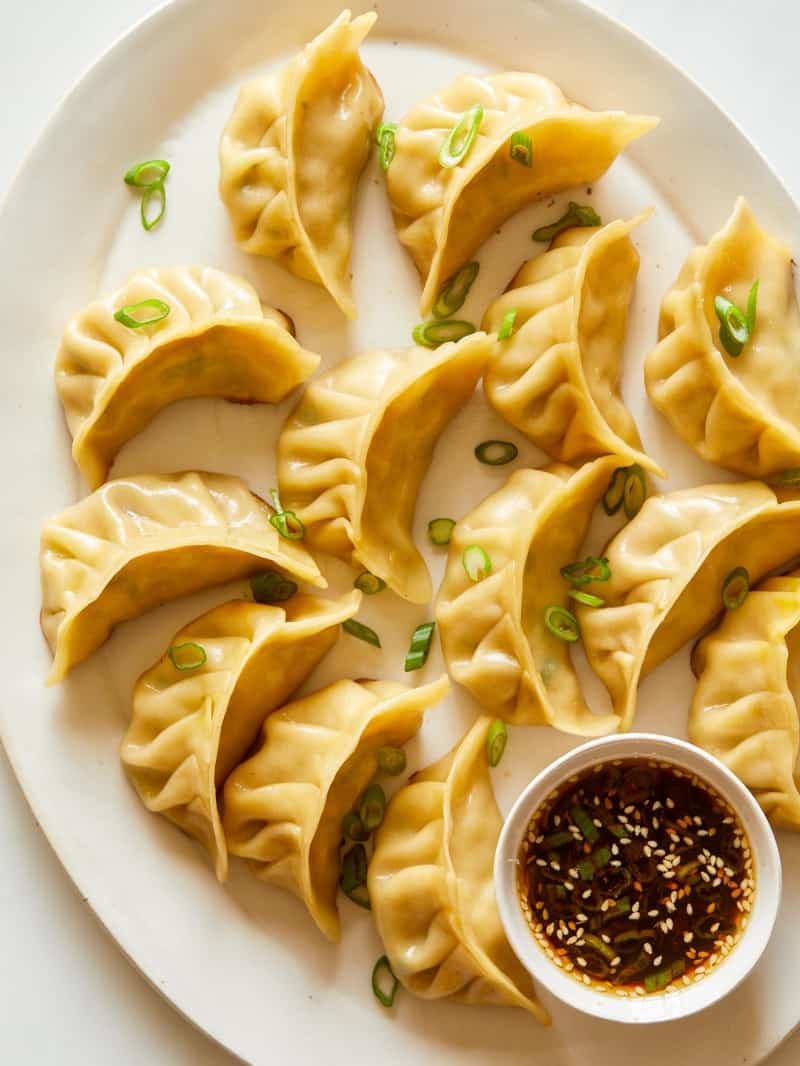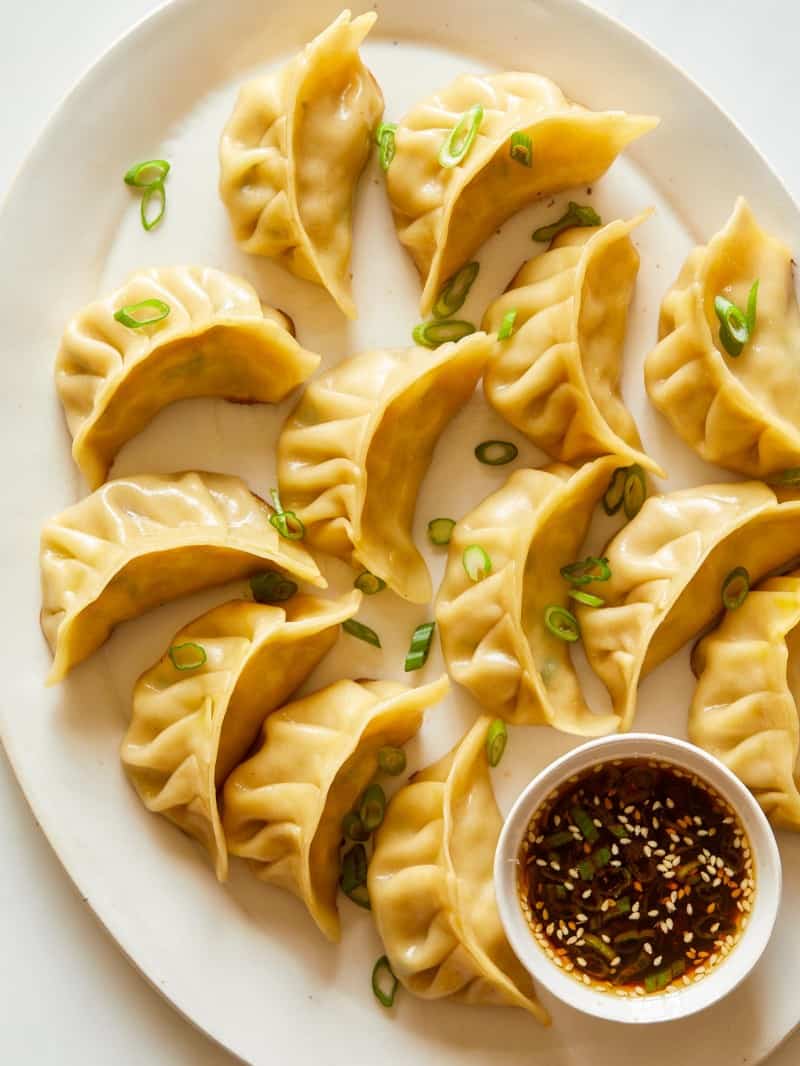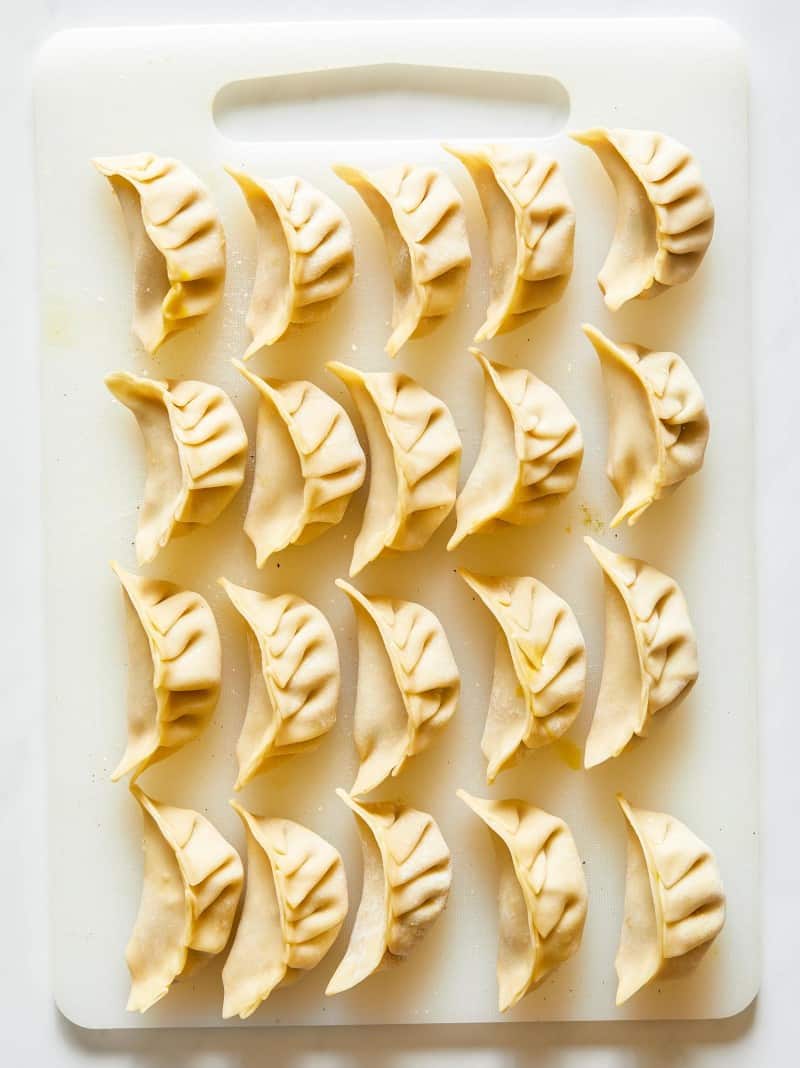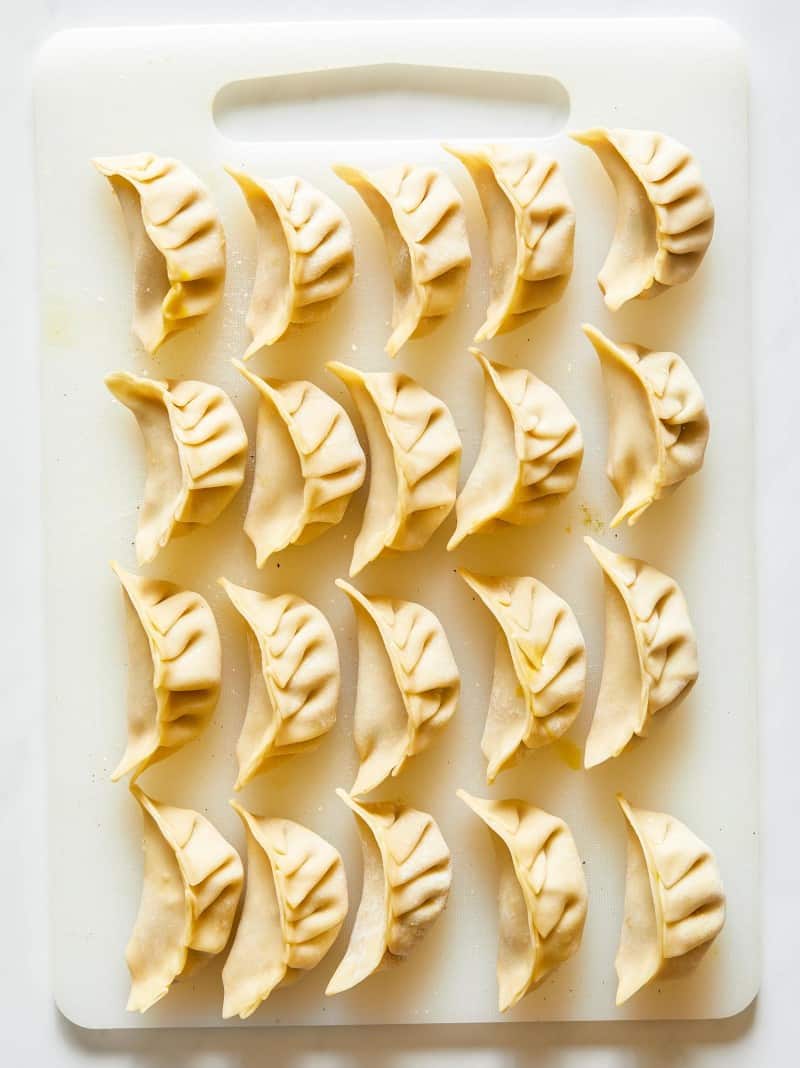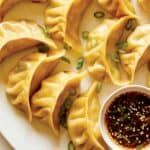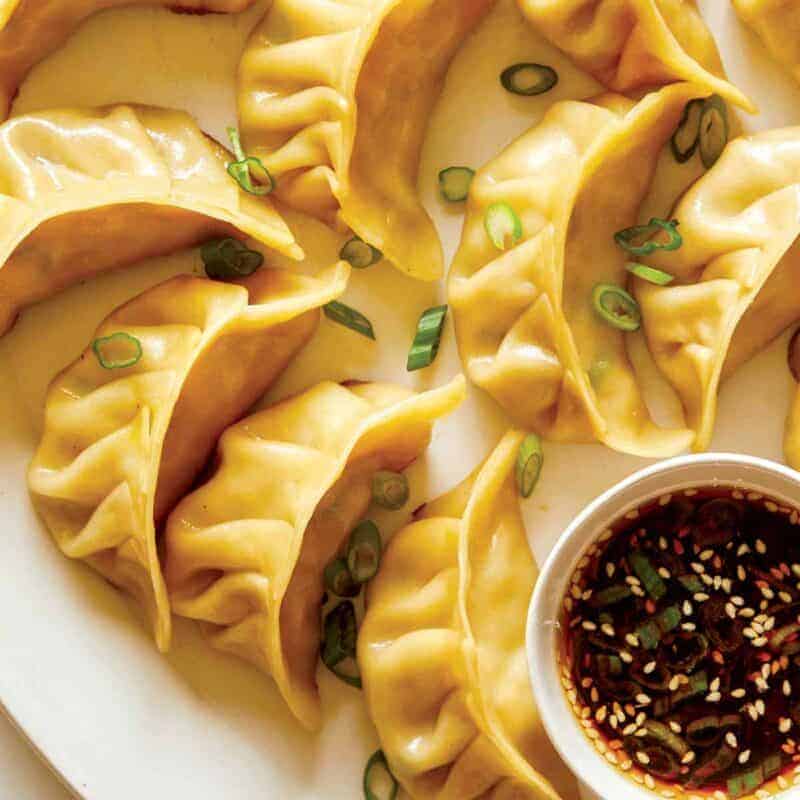 ---
Ginger Chicken Pot Stickers
INGREDIENTS
filling
1

tablespoon

sesame oil

1

shallot, minced

2

baby bok choy, stemmed and diced

1

pound

ground chicken

1

tablespoon

grated ginger

1

garlic clove

1

green onion, thinly sliced

salt and pepper to taste
assembly
1

large egg, beaten

2

packs

round wonton wrappers

3

tablespoons

vegetable oil, divided
Recipe instruction visual controls:
INSTRUCTIONS
Pour sesame oil into a pan and place over medium heat. Add shallots and bok choy and saute for 3 to 4 minutes. Lightly season with salt and pepper and remove from heat to cool.

In a large mixing bowl, combine ground chicken, ginger, garlic, green onion and cooled bok choy mixture. Season mixture well with salt and pepper and mix together until everything I evenly combined.

In a small bowl combine egg and 1 tablespoon water. Whisk together.

Brush the edge of a wonton wrapper with egg wash and fill the center with 1 ½ tablespoons filling.

Fold dumpling in half, making sure to get rid of any air pockets before completely sealing. You should be left with a half circle. Transfer dumpling to a clean plate, resting sealed side up.

Repeat steps 4 and 5 until all filling and wrappers have been used.

Pour 1 tablespoon oil into a large skillet over medium-high heat and swirl skillet to cover entire bottom with oil.

Add about ⅓ of the dumplings to the skillet, seam side up and about ½ inch apart, and sear for 2 to 3 minutes.

Pour ¼ cup water into the side of the skillet and quickly cover the skillet with a lid for about 3 to 4 minutes or until steam dissipates and dumplings have cooked though completely.

Repeat steps 7 through 9 until all pot stickers have been cooked through. Serve with a side of soy sauce for dipping.
NOTES
Makes 40 Pot Stickers
To Freeze: Place all wrapped, pre-cooked dumplings onto a parchment lined baking sheet, making sure dumplings don't touch one another. Place baking sheet in freezer and freeze until all dumplings are completely frozen, at least 2 hours. Once frozen, transfer dumplings into a resealable bag, seal and keep in freezer until ready to use. Dumplings can be frozen for up to 3 months. When ready to use, dumplings can be boiled or steamed straight from the freezer, no thawing required.