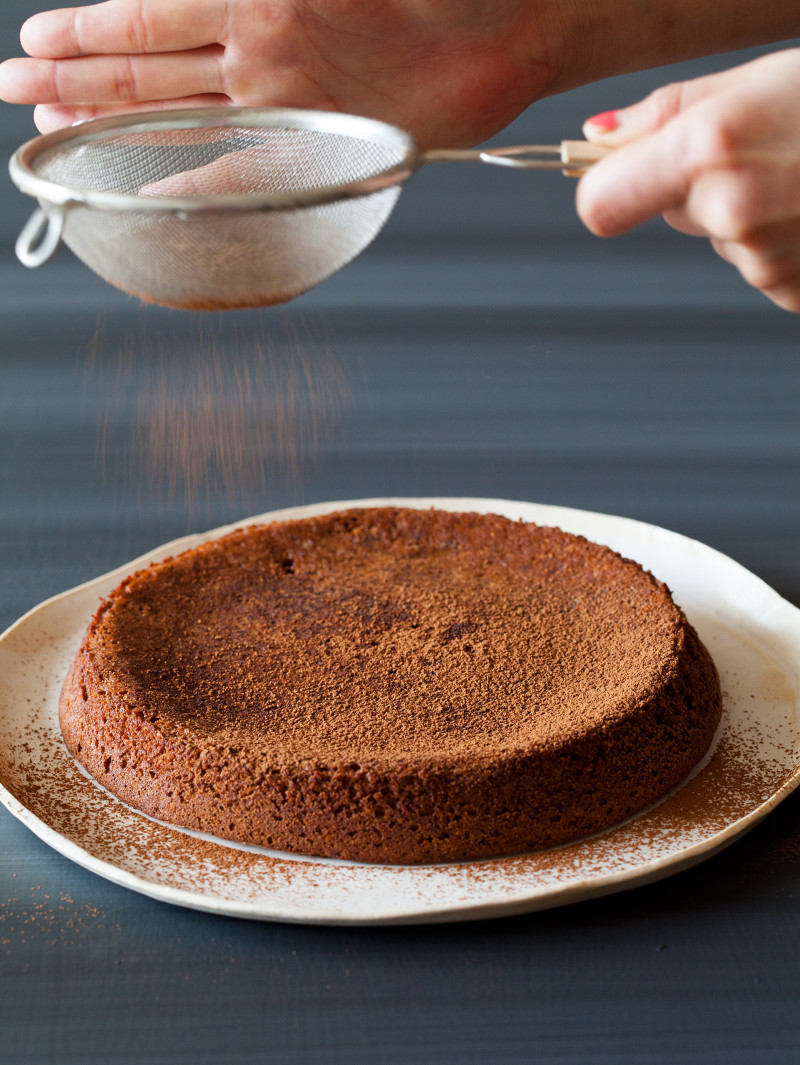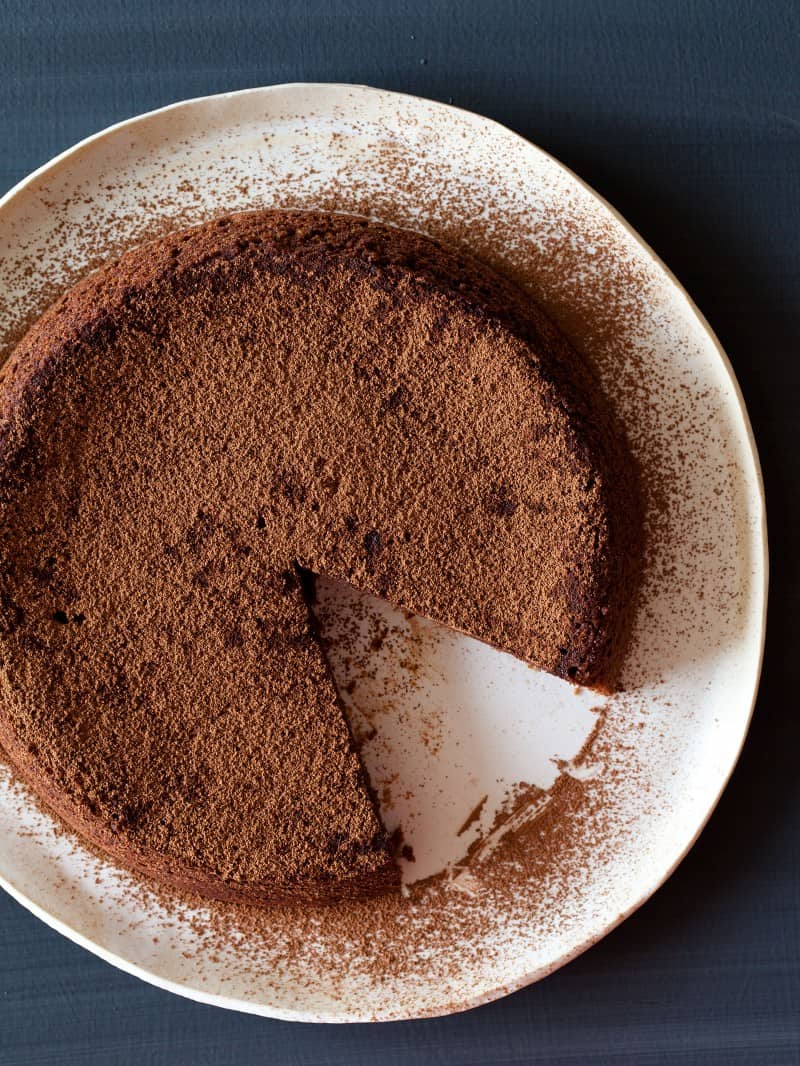 Hi All! Today we have this flour-less amaretti cake for you. I really dig cakes like this for so many reasons; a few of them being: they're single layered (easy!), no frosting needed (super easy!), and the flour in this particular recipe is replaced with crushed [amaretti] cookies (awesome!). It's a quick cake to throw together, with only a handful of ingredients; it's chocolatey, decadent and SUPER almond-y….in a good way. It really is quite a tasty little cake that's great to enjoy alongside a creamy cappuccino, a rich espresso or even an ice cold glass of milk! Mother's day is just a couple days away, why not surprise mom with this tasty treat?! Enjoy!
xx Jenny
Flourless Chocolate Amaretti Cake
Makes 1 (9 inch) cake
Ingredients:
1 1/4 cup amaretti cookies (about 20)
3/4 cup almonds
1/4 teaspoon cinnamon
1/2 cup unsalted butter, softened
1/2 cup plus 2 tablespoons granulated sugar
4 eggs
8 ounces good quality semi-sweet chocolate, melted
1 1/2 teaspoons vanilla extract
unsweetened cocoa powder, for dusting
Directions:
1. Preheat oven to 350°F.
2. Place cookies and almonds into a food process and pulse until a fine meal forms (10 to 12 pulses). Pour mixture into a mixing bowl and stir in cinnamon. Set aside.
3. Place butter and sugar in a stand mixer (or using hand mixer), fitted with a paddle attachment, and cream together, about 3 minutes.
4. Scrape down sides of bowl and with motor running add eggs, one at a time, until well mixed.
5. Add cookie mixture and melted chocolate and continue to mix until fully combined, scrape down sides of bowl and stir in vanilla.
6. Pour batter into a 9 inch cake pan lined with parchment and lightly greased.
7. Bake cake for about 30 minutes or until set in center and a small mound has formed. Allow cake to cool completely before flipping onto a large cake plate/platter. Carefully peel parchment from cake and dust with cocoa powder. Serve.