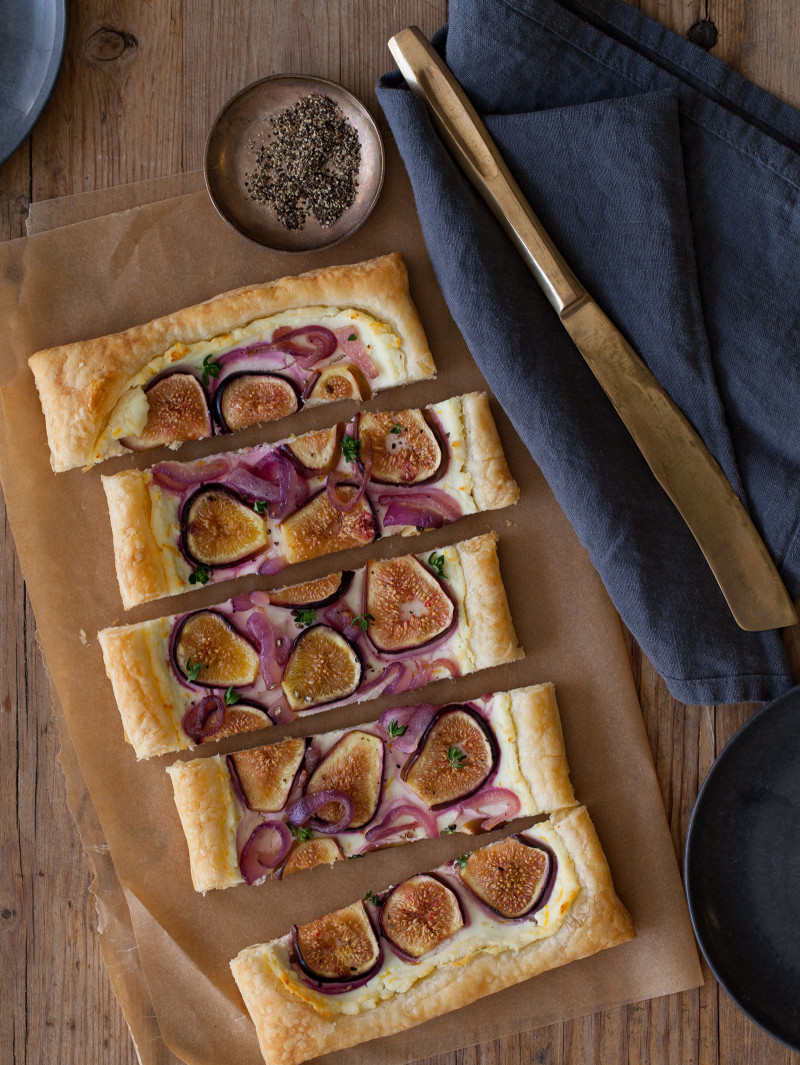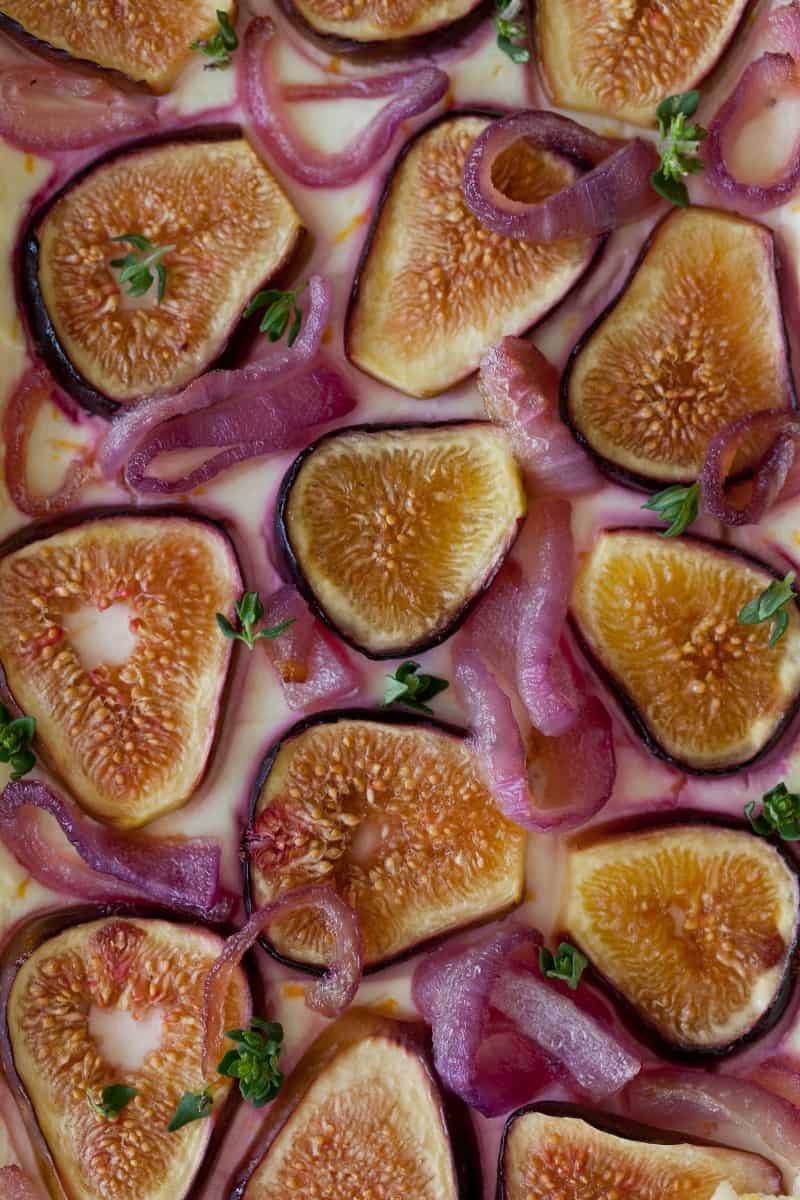 This is a recipe where figs, goat cheese, and caramelized onions totally fall in love with each other while tucked into a flaky puff pastry shell. Yea. So I like to imagine eating this love tart while starting into my significant others eyes on the couch while watching Star Wars. But, thats just me. For you, (and me), your significant other could be a computer, or a cat, or a real life human being. Maybe you're watching Dateline NBC, or a 6 hour black and white silent documentary. Either way, this tart is still awesome sauce.
♥ Teri
Fig Tart with Caramelized Red Onions
Makes 1 tart
Ingredients:
2 tablespoons unsalted butter
½ red onion, thinly sliced
1 ½ teaspoons light brown sugar
4 ounces goat cheese, softened
1 orange, zested
1 sheet puff pastry, thawed and cut into a 9"x 6" rectangle
5-6 figs, stems removed and sliced
2 teaspoons thyme, minced
salt and pepper to taste
Directions:
1. Preheat oven to 400°F.
2. Melt butter in a medium sauté pan, over medium heat.
3. Add the sliced onions to the pan and sauté for about 5 minutes.
4. Stir the sugar into the onions and bring the heat down to medium-low. Season with salt and pepper and stir.
5. Allow the onions to slowly caramelize in the pan for 25-30 minutes, stirring occasionally.
6. While the onions caramelize, fold the goat cheese and orange zest together in a small bowl until fully combined.
7. Spread an even layer of the goat cheese mixture over the puff pastry, leaving a ½ inch border.
8. Layer the sliced figs and caramelized onions over the goat cheese mixture and top with thyme. Lightly season with salt and pepper.
9. Carefully transfer the puff pastry onto a baking sheet lined with parchment.
10. Bake for 15-20 minutes or until the edges of the tart are golden brown.
11. Allow the tart to cool, about 5 minutes. Cut into pieces and serve.