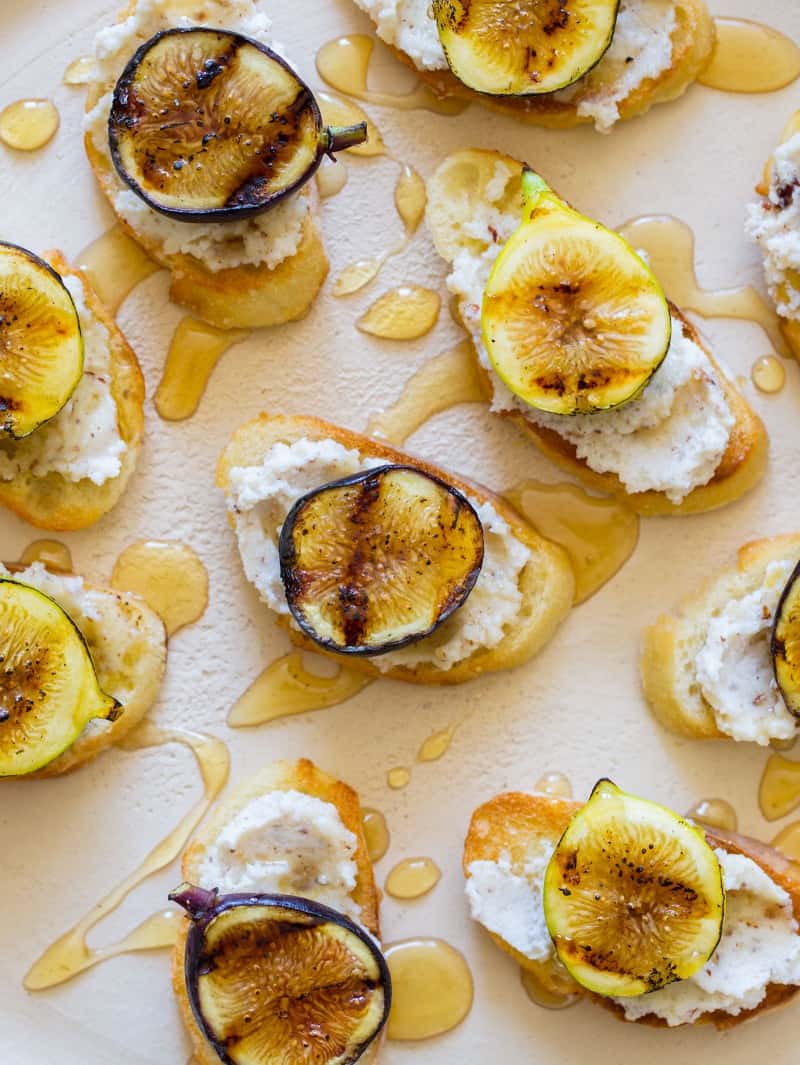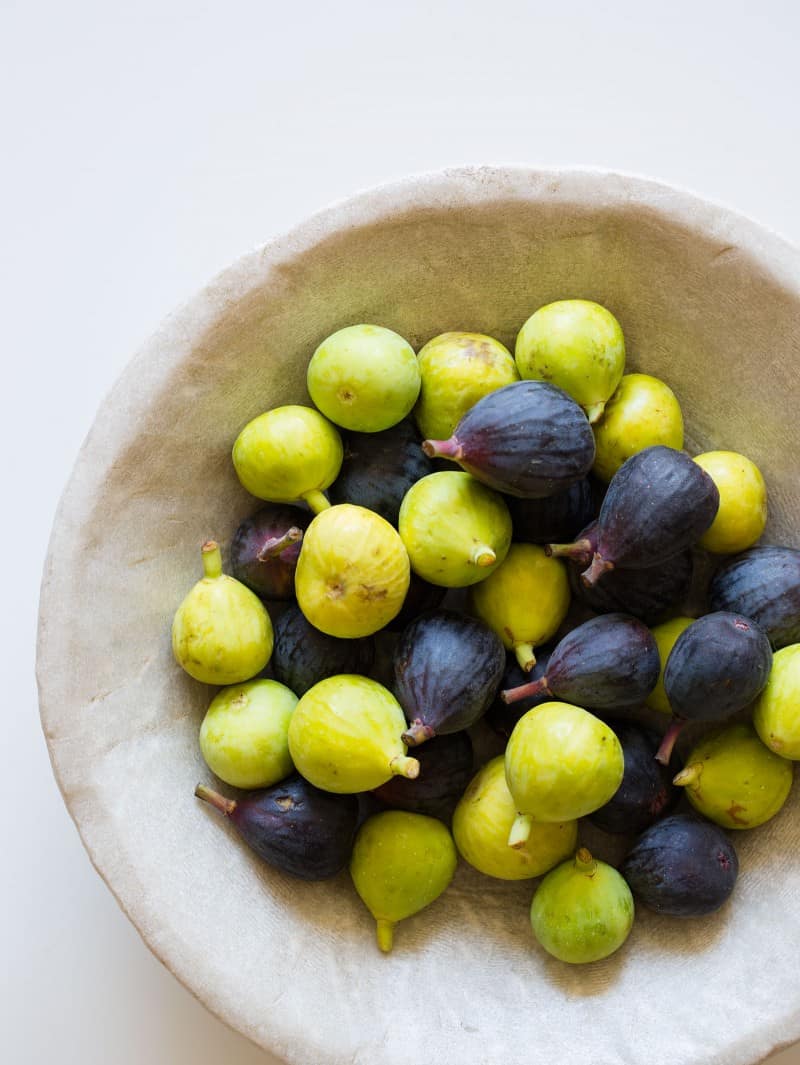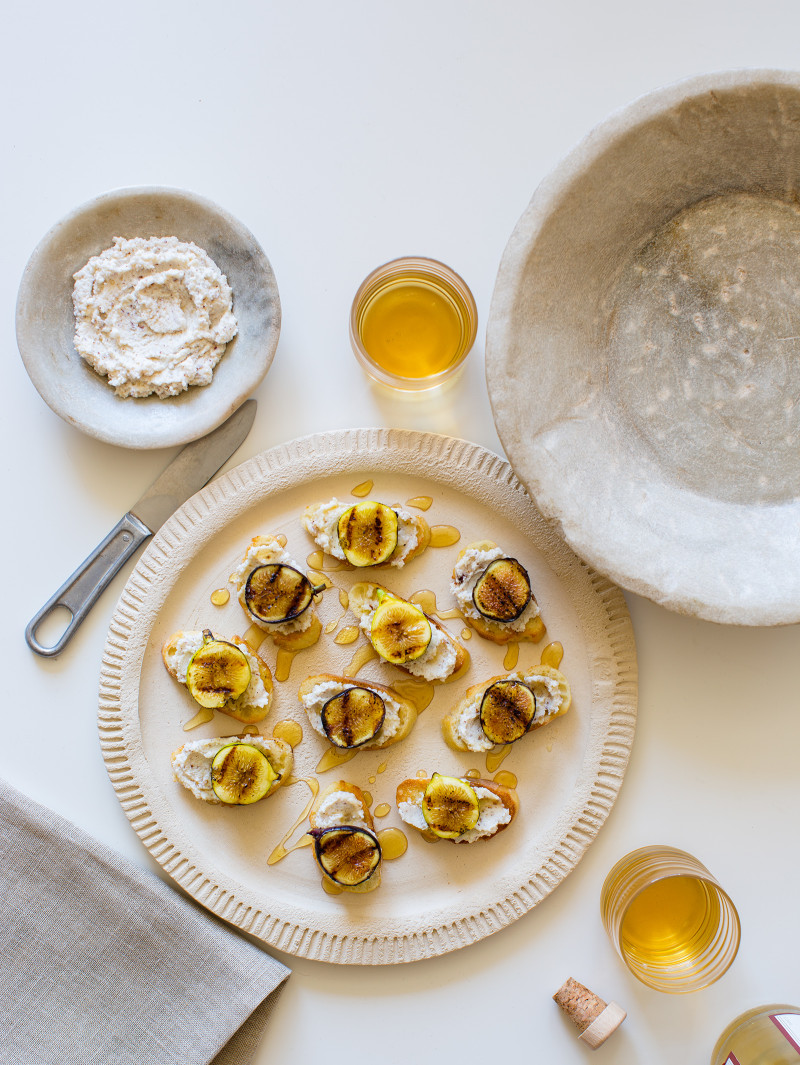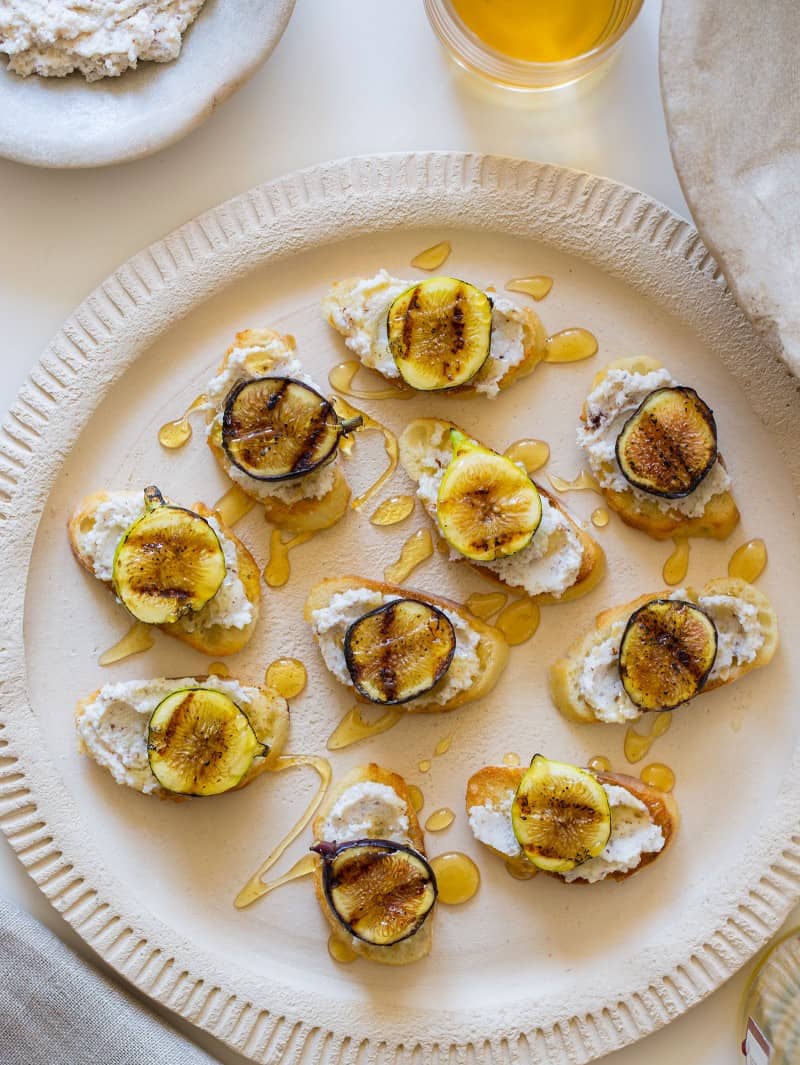 HI! We are reposting this because it's fig season, and figs are the best! AND this appetizer is super easy, and sooooo good. :) 
I woke up really early this morning to this weird recurring dream I keep having about whales. I don't do much other than count them from high above the water. I decided this morning that I would good what my dream meant. It turns out that having whales in your dreams means you are intuitive. They also said it could be because you are watching too much of that tv show Sea Shepard. Either way, I think this means that maybe someday I will use my intuitive senses to become psychic and be the hot girl version of Edward. Yes, that was a Twilight reference. Yes, I did watch Breaking Dawn part 1 yesterday, and it was pretty bad, but I still kinda like it. So there's that. Anyway, we have figs for you today. Figs are my very very very most favorite thing to make appetizers out of ever. The shape and color of them are perfect, and you cut them open and they are even more beautiful than the outside. I am always sad to see them go, so I try to eat as many as possible while they are in season. We have paired some grilled figs with a simple ricotta and hazelnut spread, then drizzled everything with honey. Honey and figs is like peanut butter and jelly, can't get any better. Go out and take advantage of fig season before it leaves guys! And make these Fig Hazelnut & Ricotta Crostinis!
♥ Teri
Fig Hazelnut and Ricotta Crostinis
Serves 4 to 6
Ingredients:
1 cup part skim ricotta
1/3 cup plus 1 tablespoon hazelnuts, lightly toasted
1/2 cup honey, divided
1/4 teaspoon ground cinnamon
1 tablespoon extra virgin olive oil
10-12 fresh figs (mission or kadota or whatever is local), cut in half lengthwise
1/2 French or sourdough baguette, sliced into ½ inch slices and lightly toasted
Directions:
1. Place ricotta, hazelnuts, 1/4 cup honey, and ground cinnamon in a food processor and process until smooth. Set aside.
2. Preheat a grill or grill pan over high heat. Brush figs with oil and place cut side down onto the hot surface and grill on each side for 1 to 2 minutes. Remove from heat and allow to cool, about 5-7 minutes.
3. To assemble: Spread 1-2 tablespoons ricotta mixture onto each crostini and top with a grilled fig; finish with a drizzle of honey and serve.