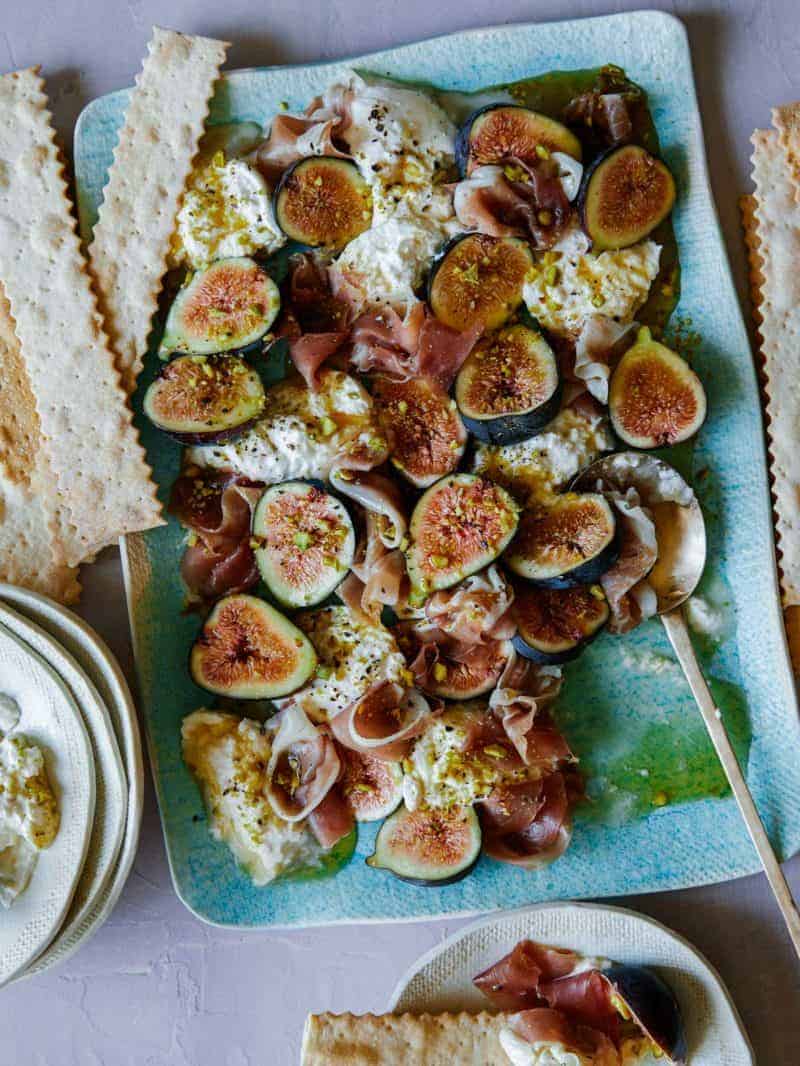 We are both really into snack plates with lots of honey and charcuterie. This time, we decided no charcuterie and to add in a ton of figs. I am totally in love with figs and fig season is happening right now! I could eat so so many, but they are even better with cheese and honey. This is basically what I have been living off of for a couple of weeks now. I hope you guys can snag some figs of your own and make yourself your own snack platter!
♥ Teri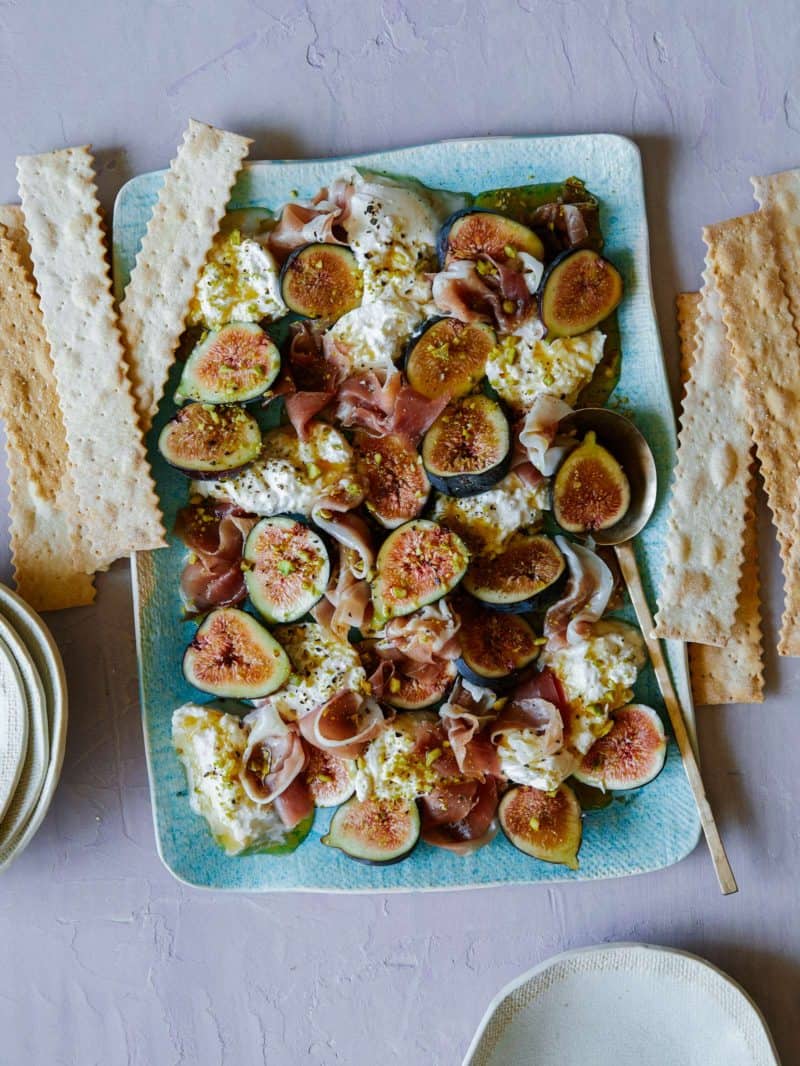 Fig and Burrata Snack Plate

Serves 3 to 5

Ingredients:
12 turkey figs, stemmed and halved
2 large balls burrata
4 ounces very thinly sliced prosciutto (about 8 to 9 strips)
1/4 cup crushed pistachios
honey for drizzling
cracked black pepper to taste

crackers for serving

Directions:
1. Spread figs onto a large platter.
2. Break burrata balls up into heaping spoonfuls and dot around halved figs.
3. Tear prosciutto into smaller strips and nestle between other ingredients.
4. Top platter with crushed pistachios and finish with a drizzle of oil and cracked black pepper.
5. Serve snack plate with crackers.