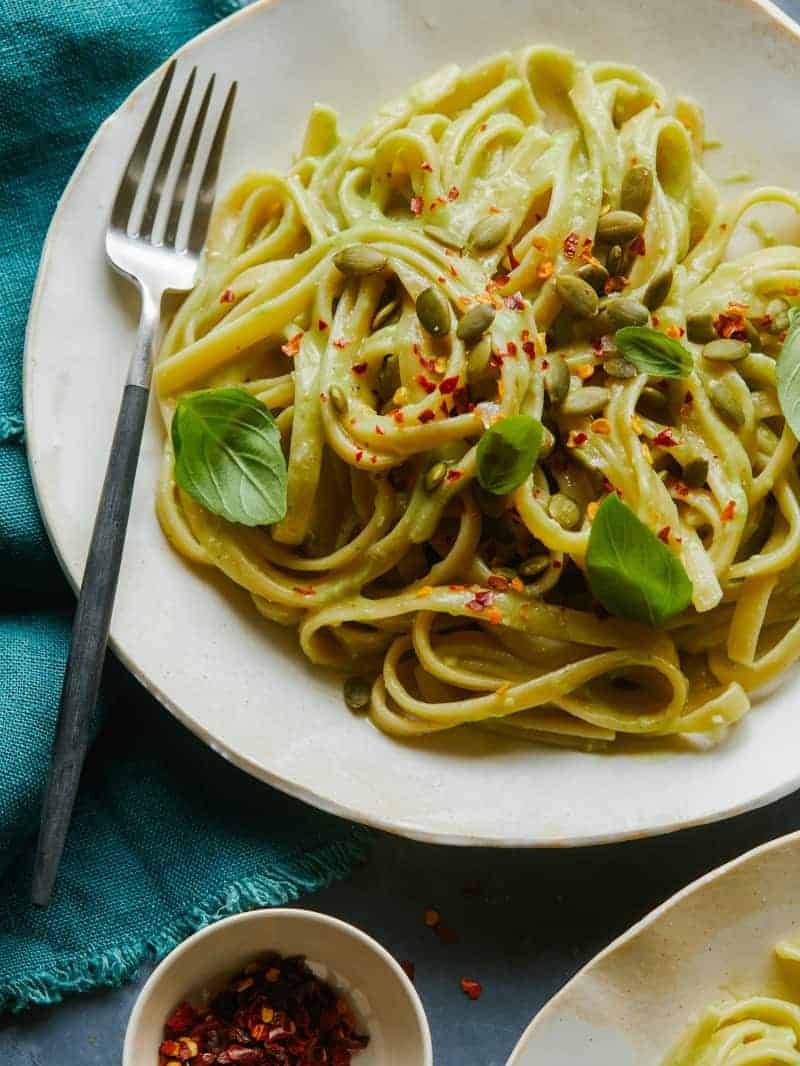 I love when we can bust out a new pasta recipe because pasta recipes are my favorite. I don't let myself eat pasta all that often because I will just keep eating it all until I feel sick. When I do let myself eat pasta I am excited to try new things. Like this Fettuccine with Creamy Avocado-Garlic Sauce. The avocado makes this super creamy without using a ton of dairy which I love. The avocado also makes this whole dish feel pretty fresh and doesn't make me feel like I need to take a nap after. :)
♥ Teri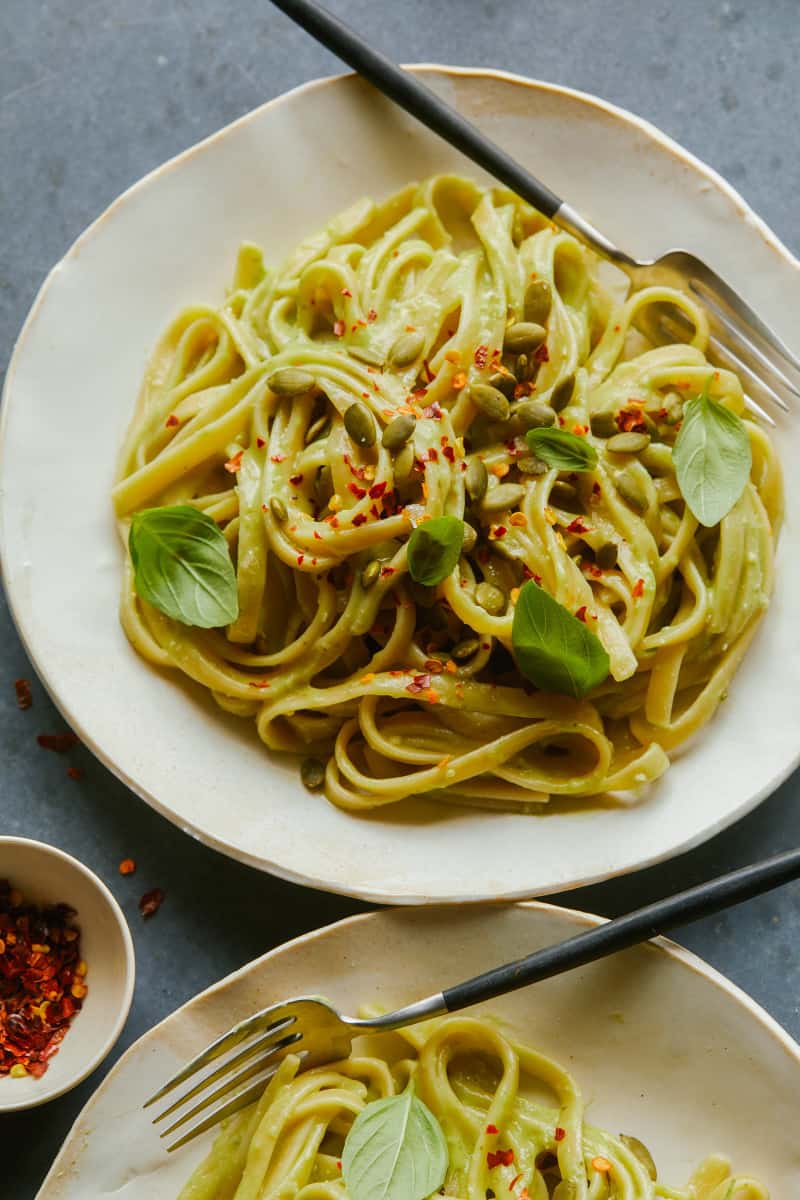 Fettuccine with Creamy Avocado-Garlic Sauce

Serves 4 to 6

Ingredients:
1 pound dry fettuccine
2 ripe avocados, peeled and seeded
1 to 1 1/2 cups unsalted vegetable stock (or chicken stock or water)
1/2 cup raw pepitas, plus more for garnish
1 garlic clove
1 lemon, juiced
1/2 teaspoon cumin
salt and pepper to taste

red pepper flakes
basil leaves

Directions:
1. Fill a large pot with water and place over medium-high heat.
2. Once the water boils, add a small handful of salt and add the pasta. Allow the pasta to boil, stirring occasionally, until al dente (slightly firm to the bite). Remove pasta from heat and drain into a colander. Set pasta aside in a large mixing bowl until ready to use.
3. Place avocado, 1 cup stock, pepitas, garlic, lemon juice, and cumin into the well of a blender and puree until smooth, adding more liquid as needed. Season with salt and pepper.
4. Pour sauce over pasta and toss together until evenly coated. Transfer to serving plates/bowls and finish with more pepitas, red pepper flakes and fresh basil leaves. Serve immediately.