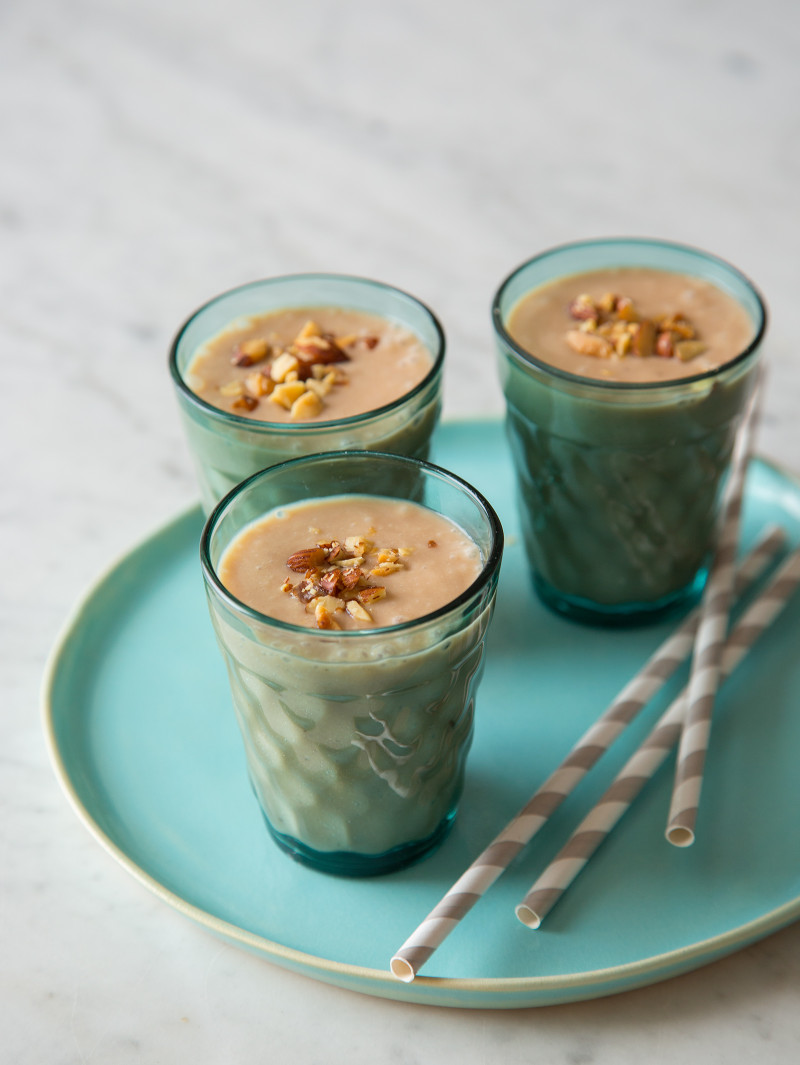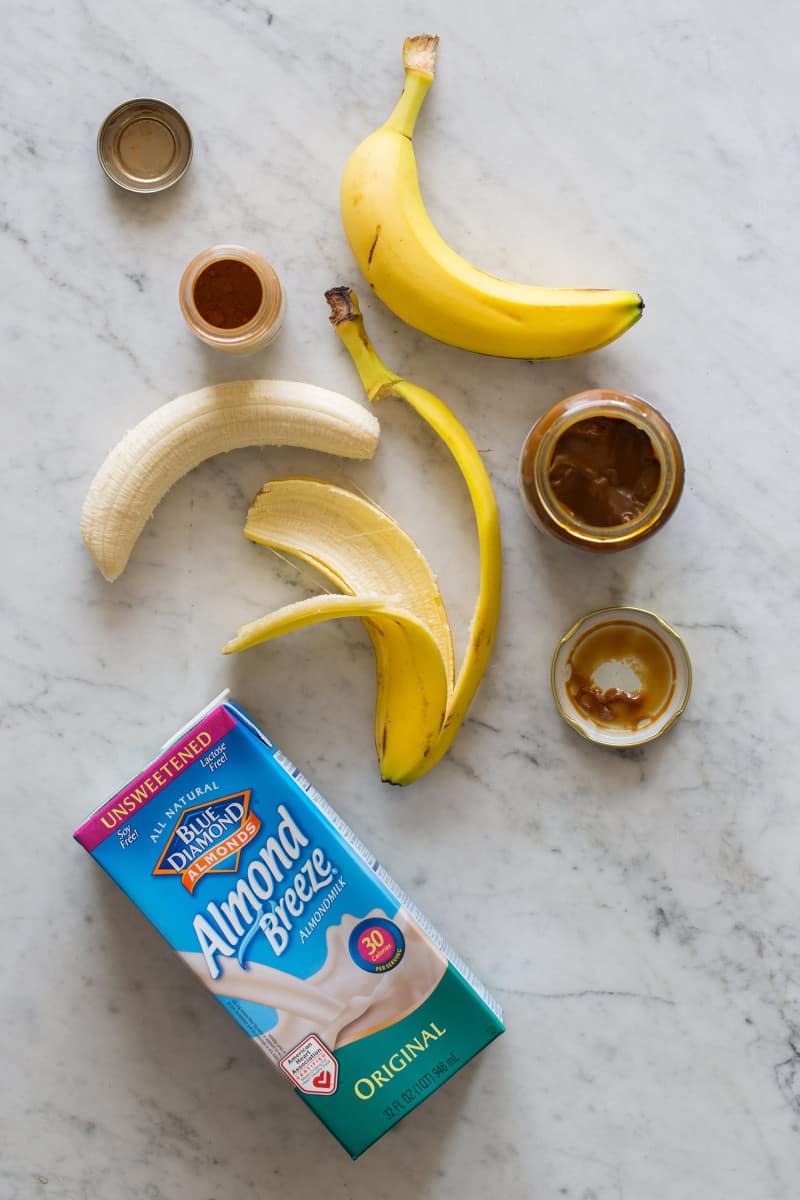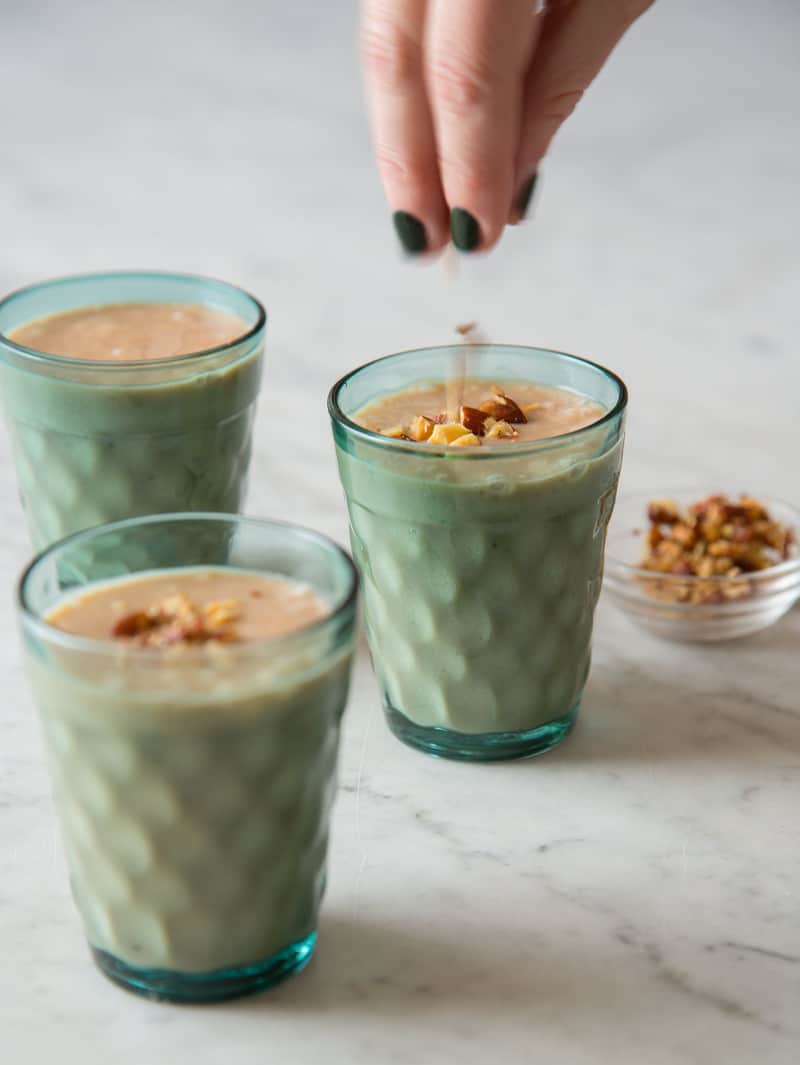 Happy Summer!! Yay! We're celebrating with this super simple smoothie because it's delicious and sometimes you just want a smoothie thats more like a tasty treat then anything else. Healthy, fresh fruit smoothies are delicious yes, but every now and then we crave something a little more decadent and a little more "treat-like". The dulce de leche does the trick in this smoothie. It adds a delicious, creamy flavor to the smoothie and incorporates just the right amount of thickness. We love using Almond Breeze almond milk in smoothies to replace our dairy milk, because it adds a subtle nutty flavor that is complemented by the crushed almonds we use to finish the drink.
If you prefer more of a milkshake type of drink, feel free to freeze half the almond milk in ice cube trays and use that to replace at least 1 cup of almond milk. It requires a little more work, but could be totally worth it during the hot summer months ahead of us!
Dulce De Leche and Banana Smoothie
Makes 2 (~12 ounces each)
Ingredients:
1 medium frozen banana, cut in half
2/3 cup plus 2 tablespoons dulce de leche OR 1 recipe cajeta
2 1/2 cups Almond Breeze unsweetened almond milk
1/2 teaspoon ground cinnamon
pinch of sea salt
garnish:
lightly toasted and crushed almonds
Directions:
1. Place all ingredients into the well of a blender and blend until smooth. Add more milk or dulce de leche depending on thickness preference and blend again until smooth.
2. Finish each smoothie with a small sprinkle of crushed almonds and serve immediately.