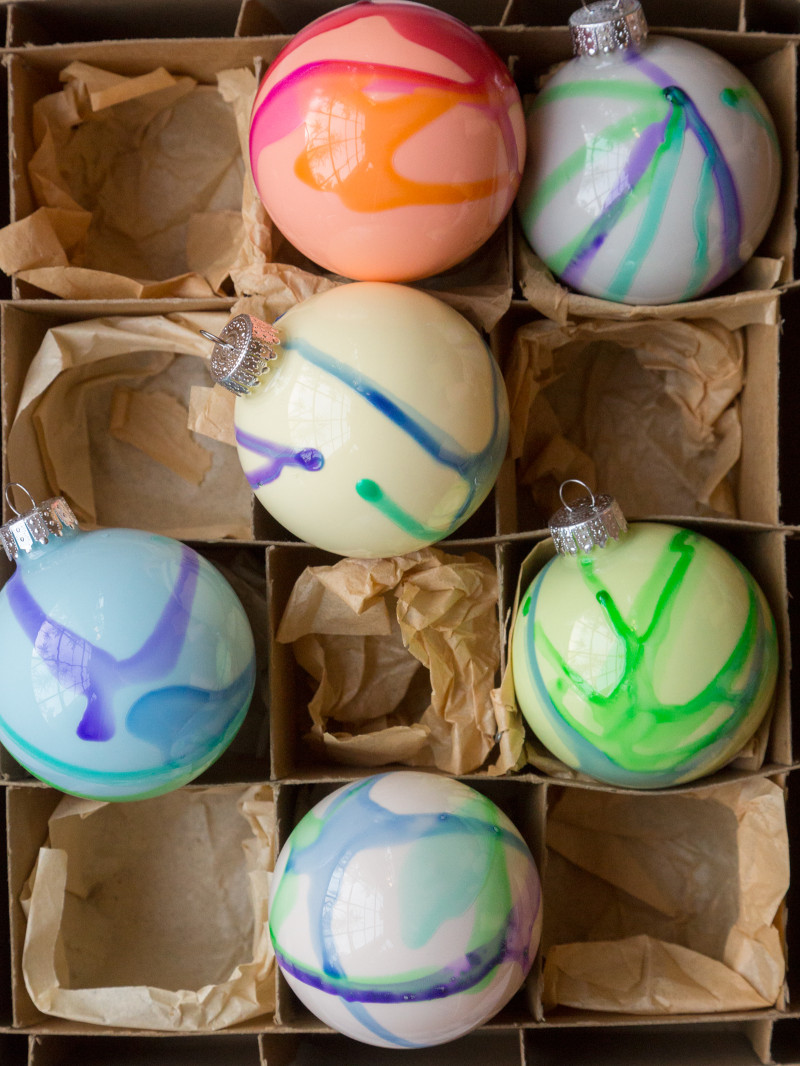 This holiday season I decided to make some of my own ornaments for my tree, as well as some to give away to friends. I have always loved the way my Watercolor Easter Eggs turned out, so I decided to try to recreate that technique with glass ornaments. With a little trial and error I feel like I came pretty close. ☺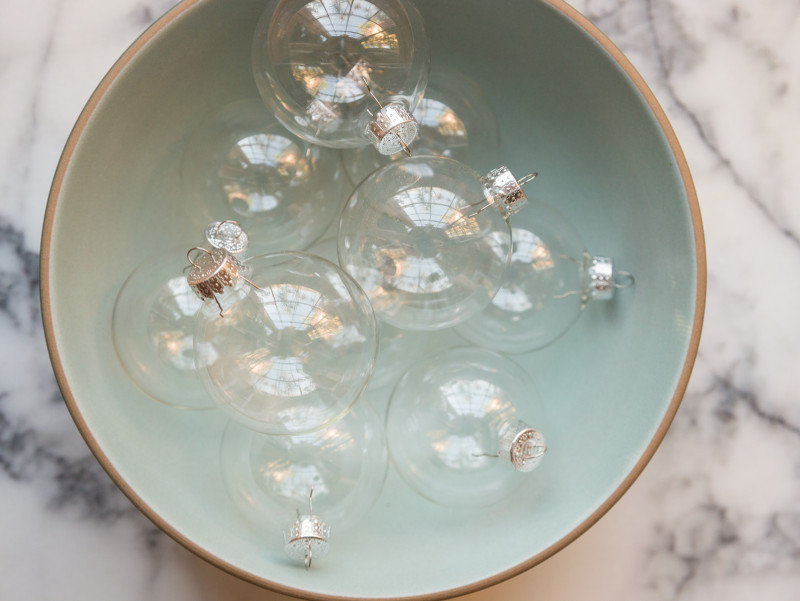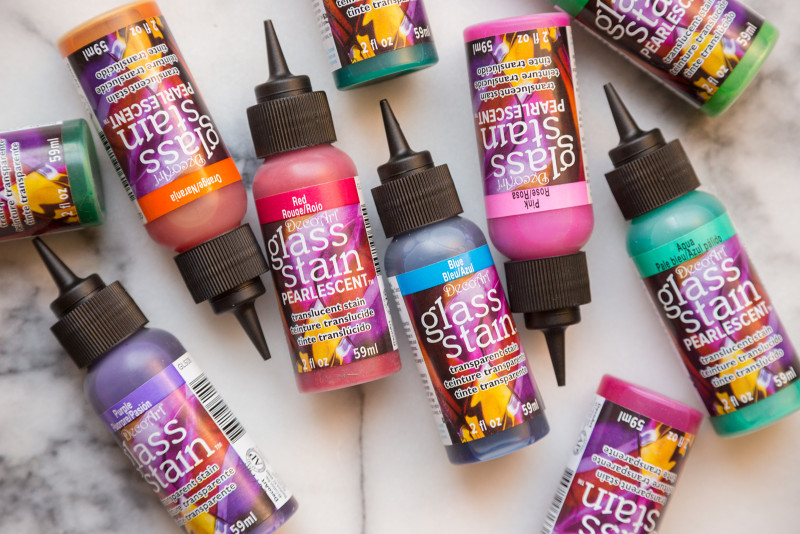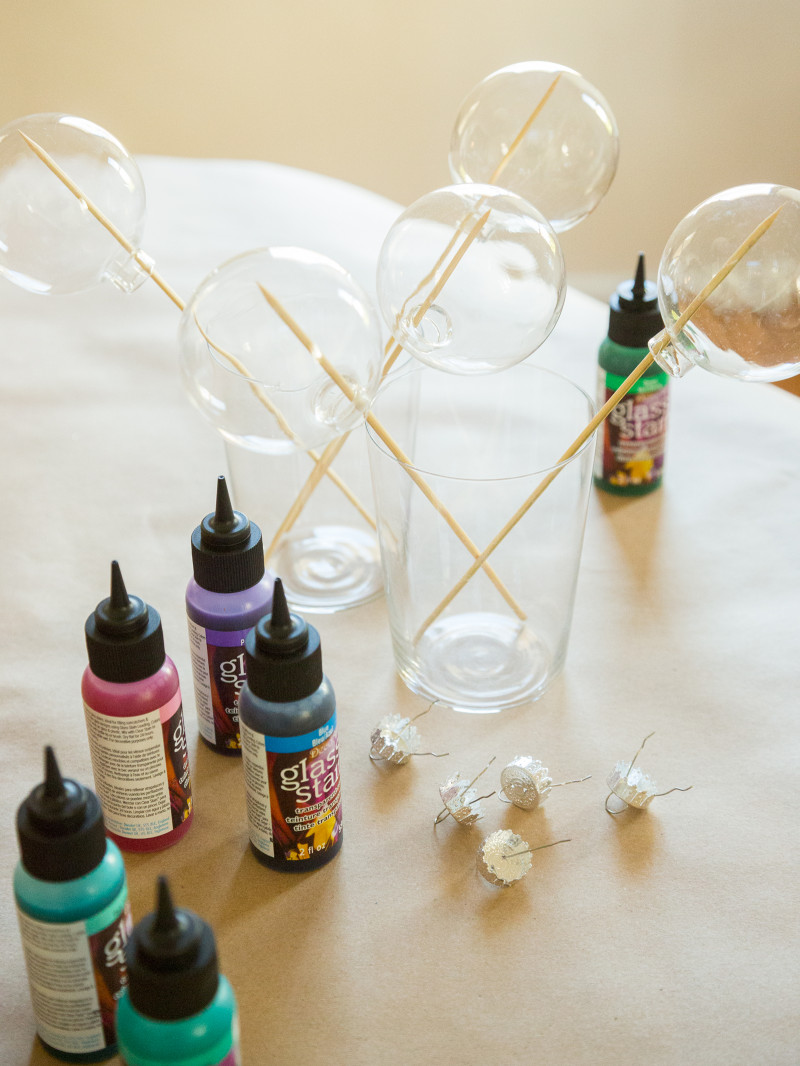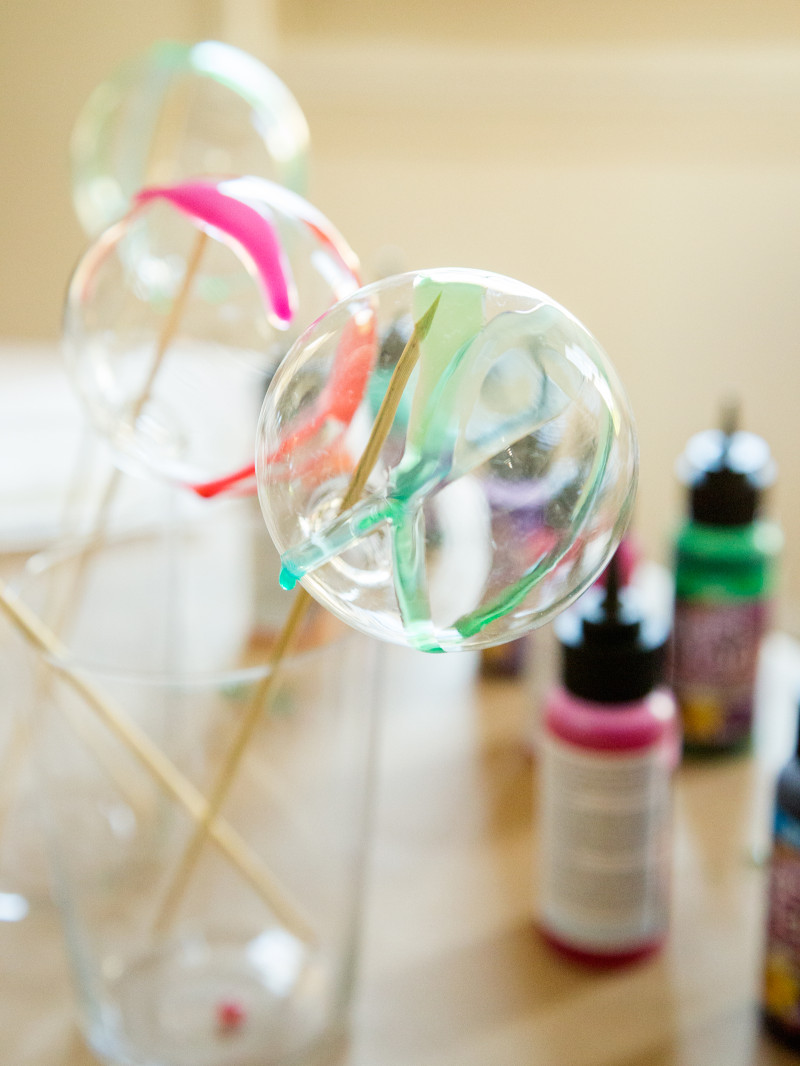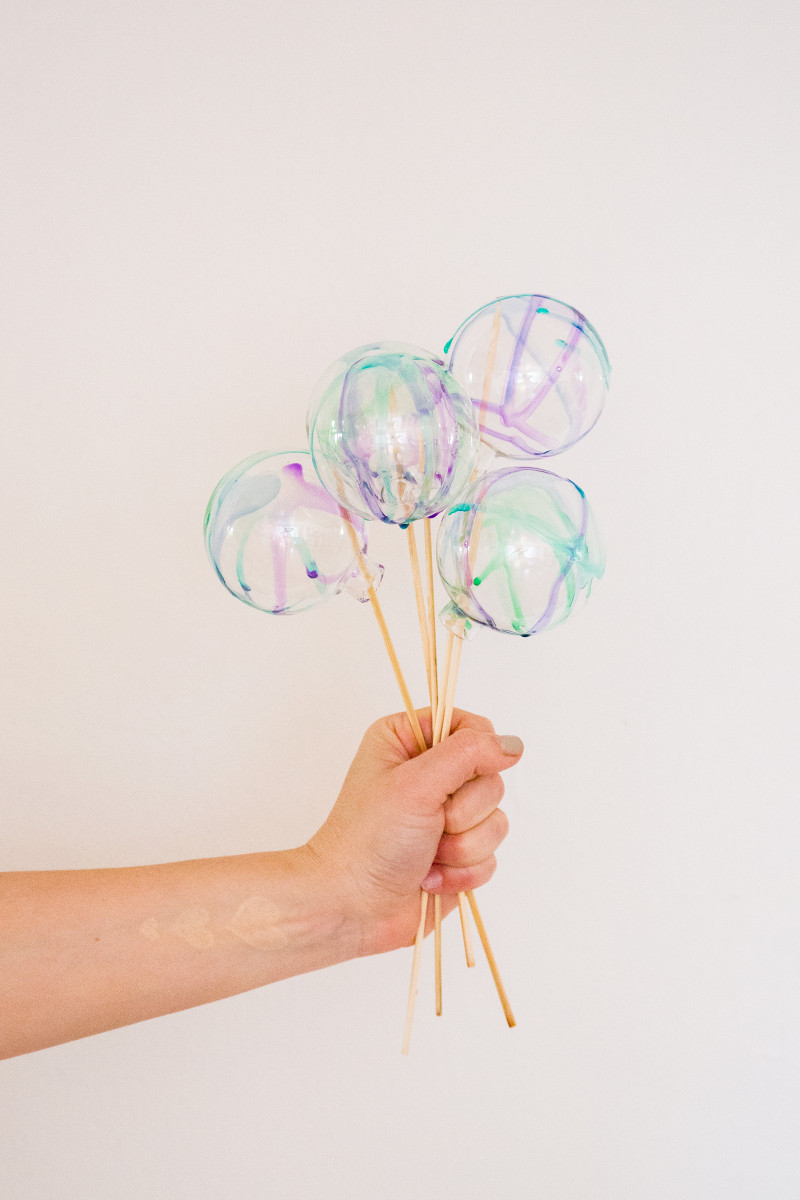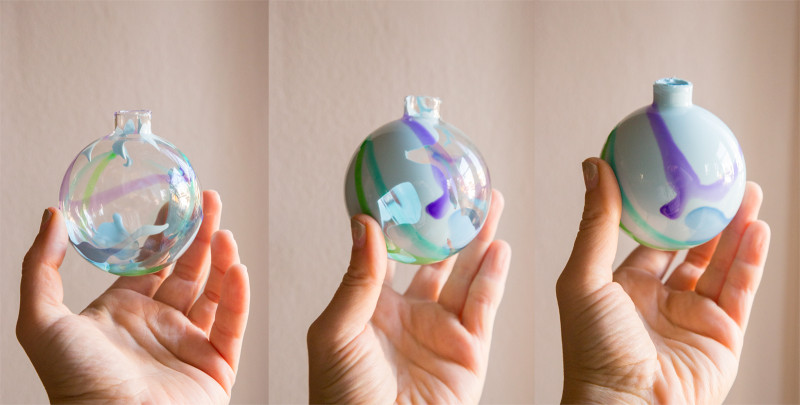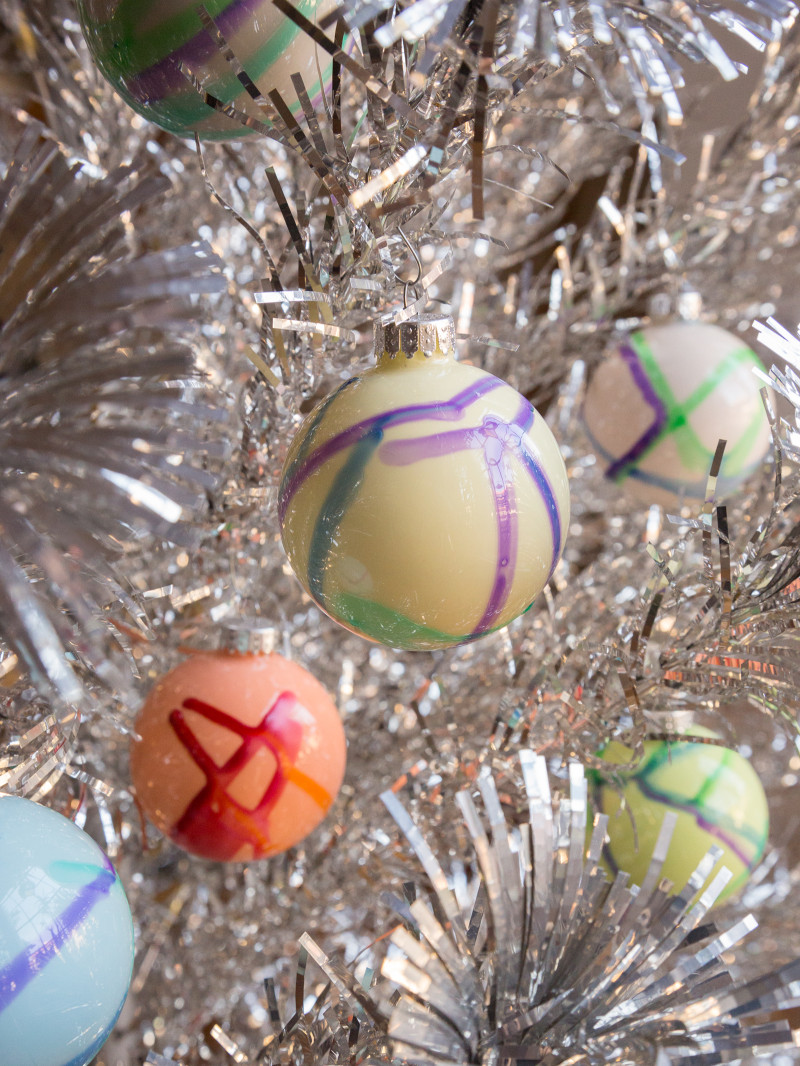 [print]
DIY Watercolor Ornaments
Supplies:
Clear glass ornaments. I got mine from amazon in multiple sizes.
Decoart glass stain. I used a mix of transparent and pearlescent. The pearlescent is a bit more opaque.
Skewers
A tall bottom heavy glass
Paper Towels
Craft Paint (I used acrylic and this collection of Martha Stewart Paints which I love, because no matter what colors you choose, they are a set so it all feel cohesive)
Directions:
1. Set up your work space. Cover the table with paper to protect from any drips. Pull the top part of the ornaments off to reveal the hole. Place the ornaments on the skewer and in the bottom heavy glass you have chosen.
2. Choose a color you want to start with for the glass stain. Simply squirt out about a nickel sized amount on top of your ornament. Enough that it drips, but not enough that it creates large drips to collect at the bottom of the ornament. Let dry for a couple of minutes and then rotate the ornament on the skewer and repeat the step with different colors.
3. Once you are satisfied with the colors you have chosen, choose your acrylic color. Squirt the color inside the ornament, and turn and squirt again. Hold the ornament at an angle so that the paint will end up on the sides of the ornament and not just the bottom. Once you feel like you have enough coverage, hold a folded paper towel over the hole and shake the ornament aggressively. See the series of three photos above. If you still have spots that have yet to be covered with paint, squirt more paint in and shake.
4. Place the ornament back onto the skewer and let dry for a couple of days. I only let mine dry for a day because I am impatient, and once you put the top of the ornament back on you significantly minimize your rick of a wet paint accident. Replace the ornament toppers and hang! Then end! YAY!
[/print]