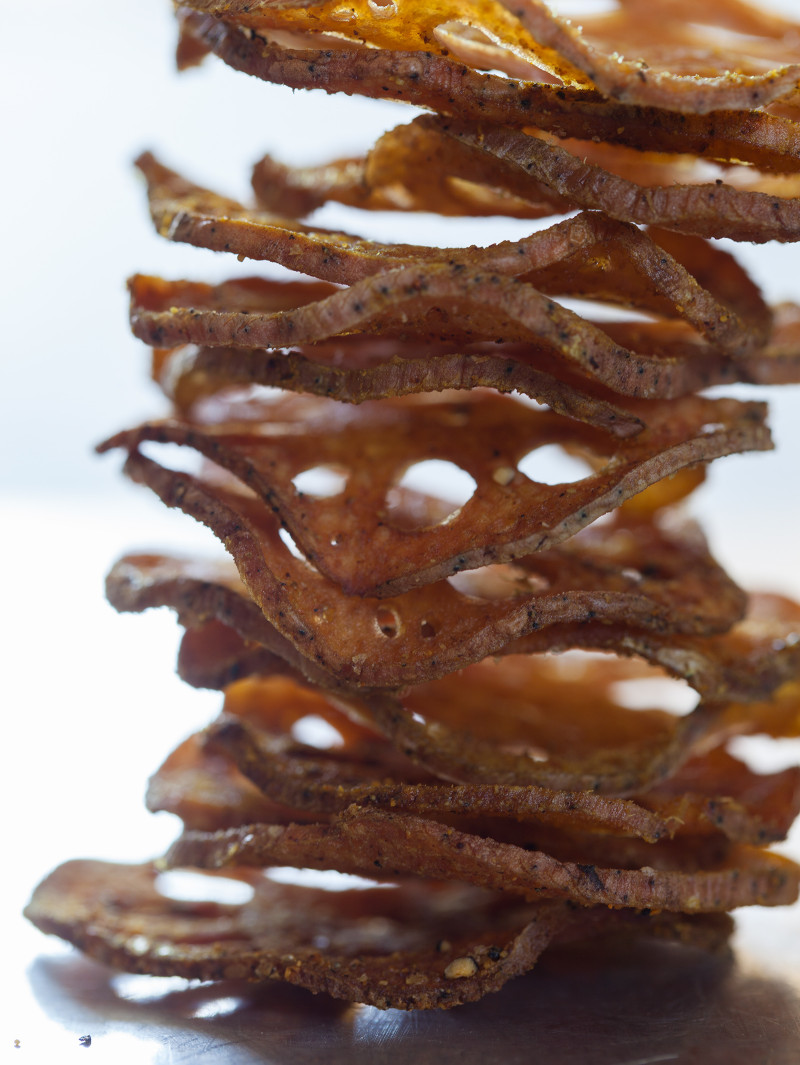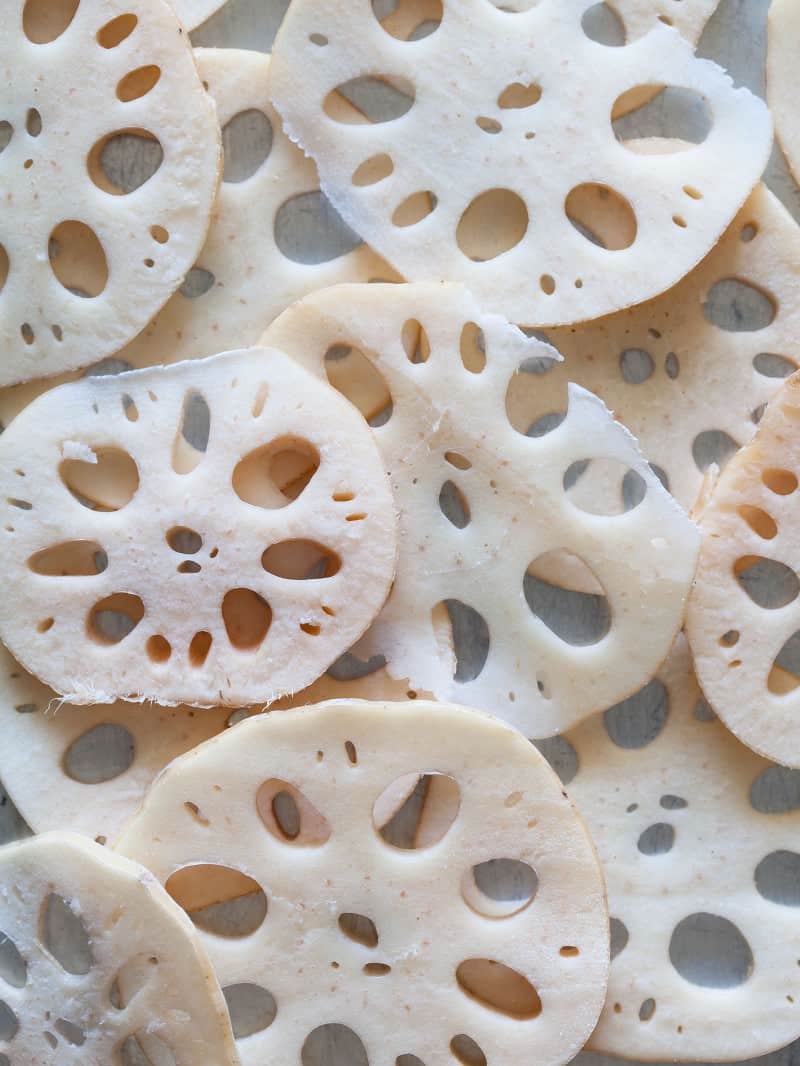 Hi All! I'm just going to jump right into this recipe today, because I'm super excited about it! Today we have cumin spiced, baked lotus chips. Yum! I love homemade baked chips….they're healthier, easy to make and fun to eat.  Lotus chips are a bit unusual, but SO tasty! I love lotus root; I love it thinly sliced and pickled, stir-fried, roasted, blanched and then tossed in a salad….I just really love the stuff and think it's a veg. that's totally underrated. These chips are so easy to make and you can flavor them how ever you like. I like the rich and savory flavors of cumin and curry, but I'm sure an herb combo or even cinnamon-sugar spiced lotus chip would be pretty delicious. You can find these guys at most asian markets and some specialty markets. It's a great afternoon snack that's also super pretty, isn't it?! Anyway, make these…seriously! :) xx Jenny
Cumin Spiced, Baked Lotus Chips
Serves 4
Ingredients:
1/2-2/3 lb lotus root, sliced paper thin
2 tablespoons extra virgin olive oil
1 teaspoon sesame oil
2 teaspoons cumin
1 teaspoon curry powder
3/4 teaspoon salt
1/2 teaspoon black pepper
1/8 teaspoon cinnamon
Directions:
1. Preheat oven to 350°F.
2. Soak lotus root in cold water for 30 minutes. Drain and dry with paper towels. Place sliced lotus root and oils into a mixing bowl and toss together until well combined.
3. Add remaining ingredients and continue to toss together until fully combined.
4. Place chips onto a baking sheet lined with parchment, in a single layer (you'll need two baking sheets).
5. Bake chips for 15 to 20 minutes or until golden brown and crisp. (It's okay if this chips are slightly soft bc they're crisp up even more as they cool)
6. Transfer chips onto a cooling rack and allow to cool completely. Serve.